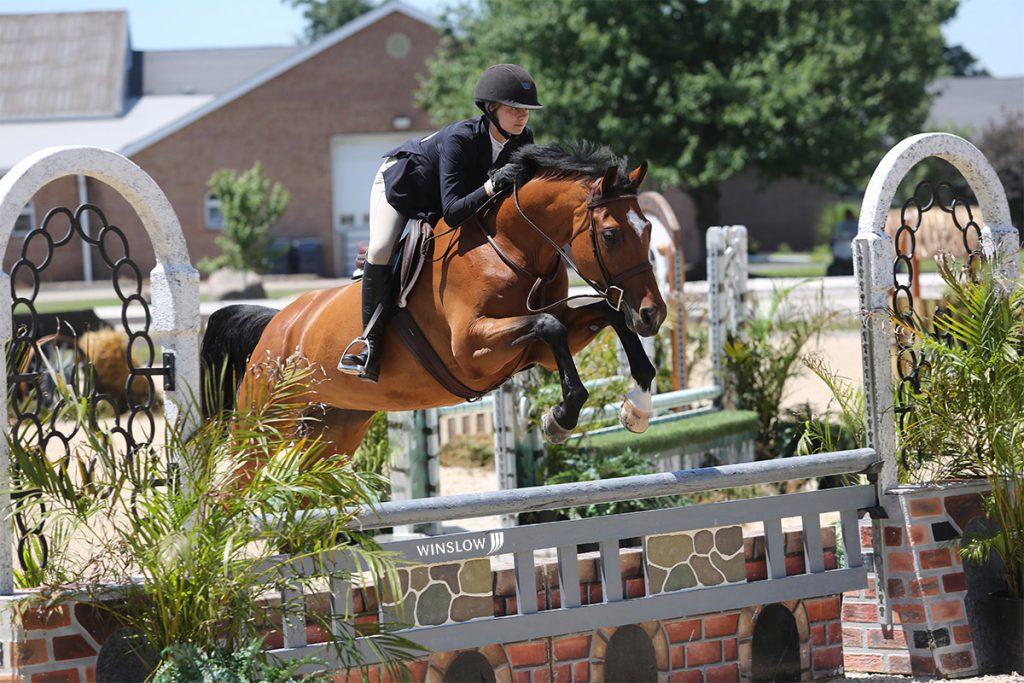 This week's Sunday Spotlight lands on Natalie Gray, a talented fourteen year old who has a true love for both the horse and the sport. Natalie began riding as soon as she was able to and hasn't looked back since. This week, Natalie showed Kelly McDow's Oracabessa, taking Reserve Champion in the Children's Hunters 14 and Under, two second places in the USHJA Hunter 3′, remaining in the top placings in the Equitation 12-17 3′, earning third place in the THIS Children's Medal 14 and Under 3′, and winning the Children's Hunter Classic.
WEC: How did you get into riding?
Natalie: I was six and we lived in Fort Thomas, Kentucky right across the river. My neighbor was riding horses and she had told my Mom about horse camp. I had just met the age limit, so my Mom signed me up and I went a few weeks later. I don't even think I really liked it that much at first. The first time I got on, I think a horse shook because of a fly and I was like what's happening?! I did it again a few times the next year, though, and I just became obsessed. My sister and I both got into it, actually, but I started a little before her.
WEC: Tell us about your first horse.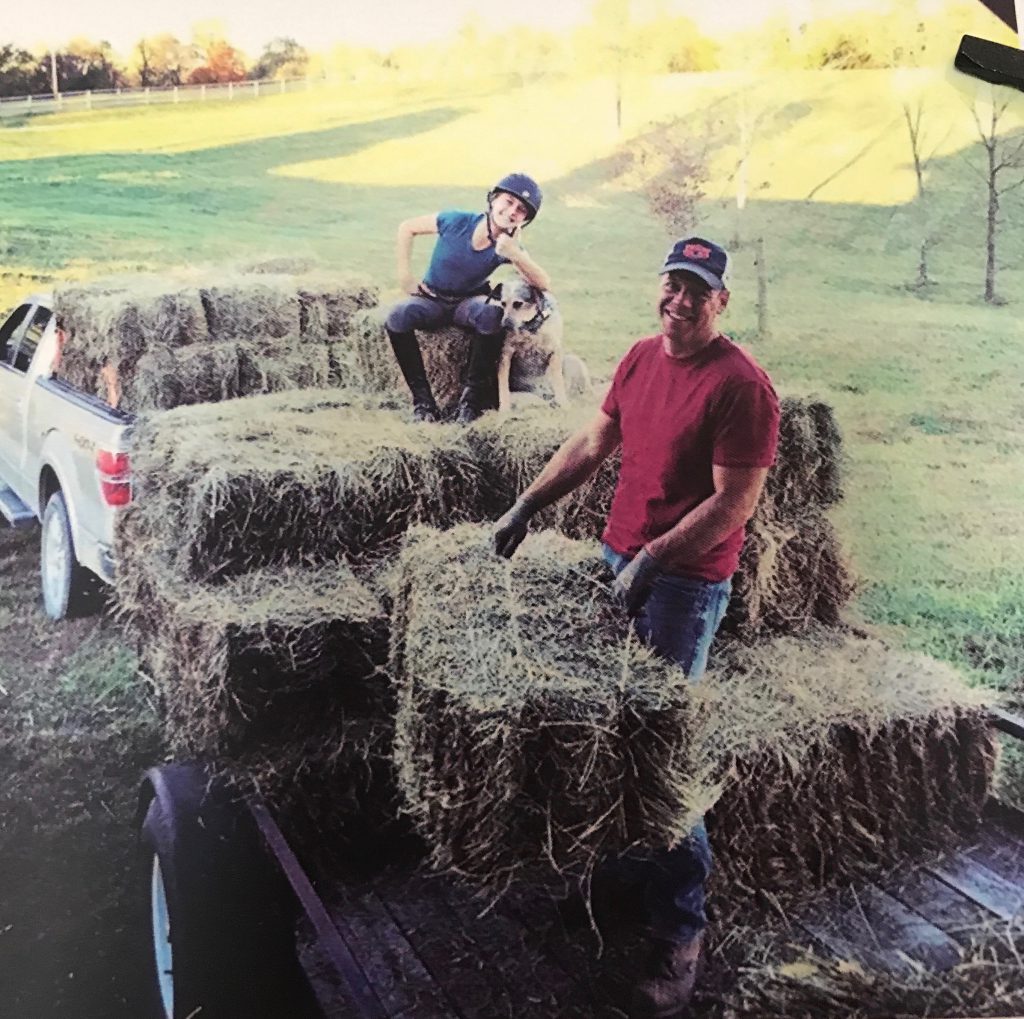 Natalie: We were at that barn in Northern Kentucky and there was a horse that I loved. Her name was Vegas. She was this paint reiner (I started out doing Western). My parents surprised my sister and me with her for Christmas. Actually, right before they bought Vegas, we moved to a 55-acre farm in Camp Springs, Kentucky. They were like, "We have these horse-obsessed daughters, let's do something about it." So they bought us Vegas. We built a barn that had seven stalls and we had two outdoor arenas and four huge, flat, beautiful pastures. It was at the top of this ridge and you could see everything. It was just beautiful.
We started out with one, then we gradually got more. We had Vegas and Vegas needed a buddy, so my sister got a horse. Then one would leave for a show and we couldn't just leave one home alone, so we would get another horse…we would make up any excuse possible just to get more horses. At one time, we had six horses there. My Mom, my sister and I would do the barn work. My Mom did most of the work because we were young, but at night we would turn out, feed and muck. Then my Mom would go out early in the morning and do the morning chores.
The farm itself was very therapeutic. While we were there, I started really getting into horses. My trainer would come out to the farm to train my sister and me. She didn't have a barn of her own, so she would also have other lessons at our house.
WEC: How did you get into showing?
Natalie: We stayed at our farm for around six years and we moved back to Fort Thomas this past January. When we moved I started riding at on an IEA team just to test the waters. I liked IEA, but it was never something that I wanted to do forever because I felt like it just wasn't enough for me.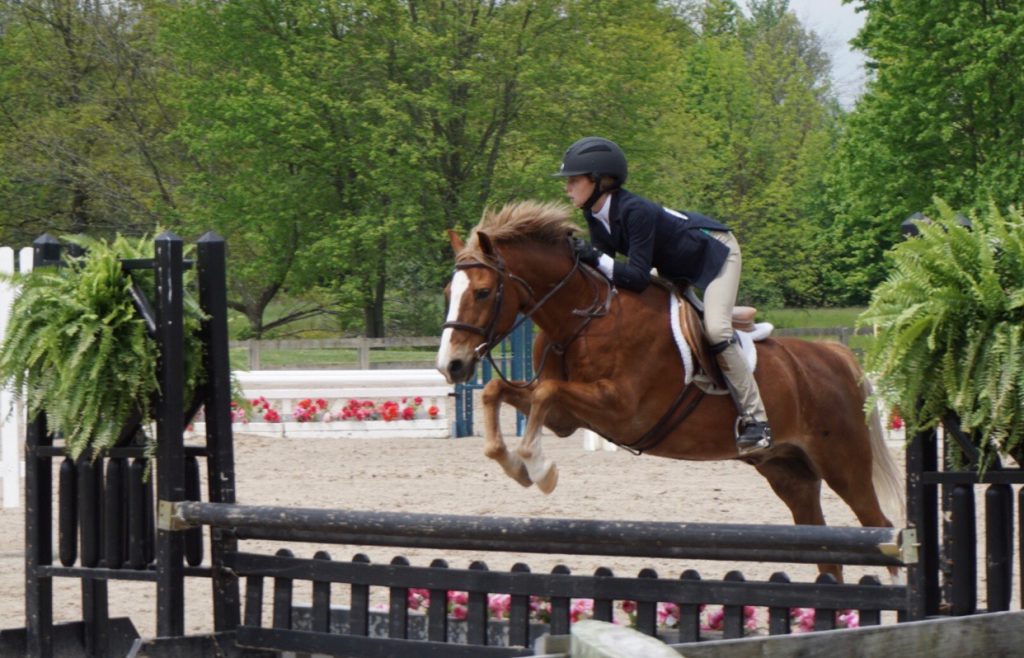 We brought my Medium pony named Heart Of Gold, or "Calvin", to the barn I was riding at and I would have lessons on him and show him at WEC and the Kentucky Horse Park. Calvin was Top 20 in the Medium Greens at Pony Finals in his early life. He had developed a stopping problem before I got him. Working him out of that as a young rider really helped me learn how to get things done and persevere. After we had worked with multiple trainers, he finally came back around and I showed him in the Children's Pony division. He was always placing near the top. He was the first pony I really fell in love with. Eventually, I moved up and we sold him to Stevie McCarron Wigley at Could Nine Farm in Midway, Kentucky. He's now living out his older years giving lessons to little kids and staying out on pasture.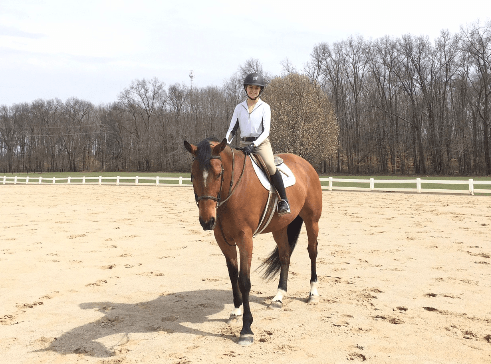 Then, my parents bought Tribute, or "Charlie". He was the most puppy-dog of a horse ever. We had him for a short time until we sold him. I took about a six month break from riding because I wasn't sure if I still wanted to ride. It was hard with selling the horse. There were a lot of stages where things would go really well and we would be showing and winning all of the time and then the horses would be sold or we would not have as much luck and I would get down. But I've always known that I was going to ride for a long time.
WEC: How did you get back into it?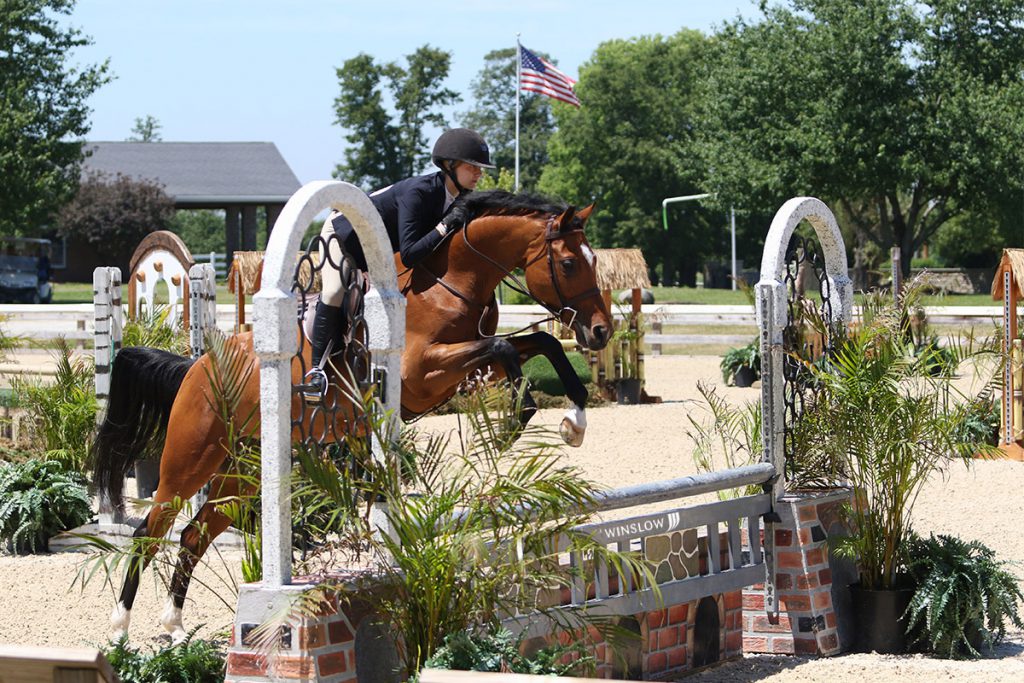 Natalie: After that, I went to Kensley Farm / Milestone Equestrian with Aubrey Sears. I'm leasing a horse named Oracabessa, or "Isla", now. I show her in the Children's and I occasionally do her in the Taylor Harris. She is a ten year old Westphilian Warmblood. I lease her from Kelly McDow at Milestone. People have told me that, when she was imported as a young horse and went to her first training show, everybody was like, "Who is that?" She was just a baby and just clocking around. She's super athletic and just a good horse. She is a mare and has her moments, but she always pulls through. She's really good. I'm happy with where I am now.
WEC: What do you see in the next few years for your riding?
Natalie: I really like the Equitation. I've talked to my parents and we are starting to consider an Equitation horse to move up on and hopefully be successful in the Equitation with.
WEC: Have you thought about riding in college yet?
Natalie: My sister is going to Auburn University. She isn't riding on the team, but she did a camp down there when she was looking at colleges. I've always thought about riding in college, but it is hard being on a team like that. It's a lot, especially on a team like Auburn's (I'm not sure if I want to follow my sister there, but just a thought). I've never done a school sport, so I've never experienced anything like that.
WEC: What about later in life; do you see yourself always riding?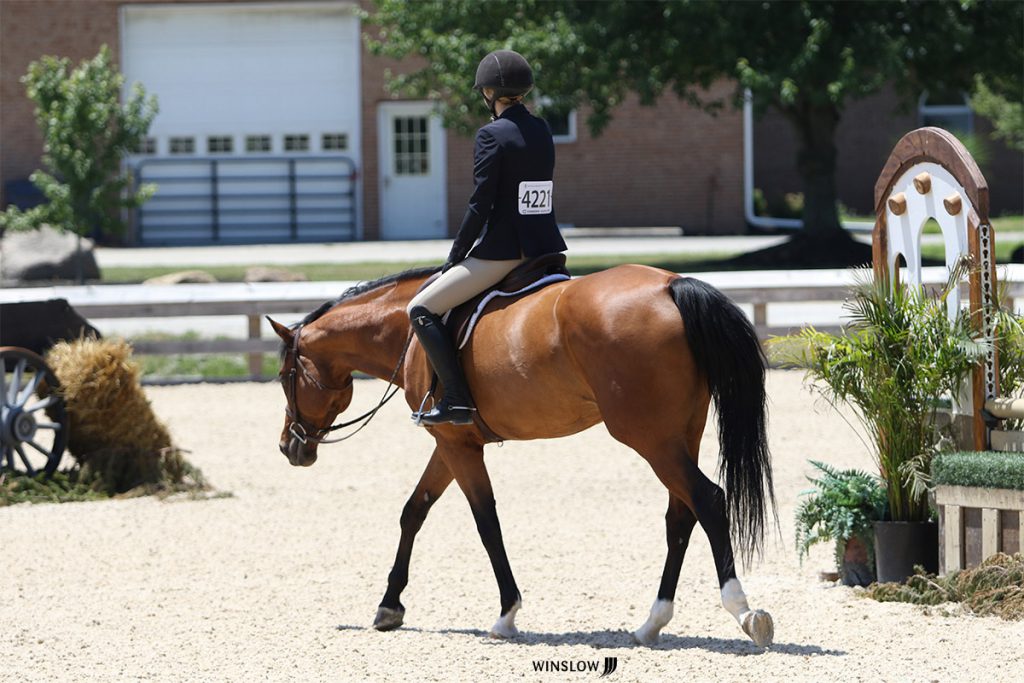 Natalie: I see myself always having something to do with horses. It's really the only thing I know. I think that it's always going to be a big part of my life.