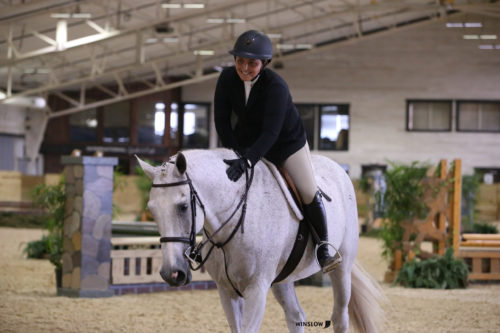 This week's Sunday Spotlight falls on junior rider Sam Karp of Flint Hill, Virginia. Sam competed in her first rated show with her horse Van Gogh at World Equestrian Center this summer, taking top honors in the Children's Derby. She took time to chat with us this week about how she got her start in riding, her horse and her love of ice hockey.
WEC: How did you get into riding?
Sam: When I was three or four years old my best friend rode horses. I always wanted to ride, but my parents assumed it was just a phase. It wasn't. When I was six years old they finally gave in, but they never thought it would get to where I am now. They just thought it would be one lesson per week and an up-and-down barn. They never thought we would have our own horse or be competing.
WEC: Tell us about your early riding career.
Sam: When I first started riding I took just a few lessons per week. At one point I wanted to take more lessons, so I ended up riding at two lesson barns at one time. The trainer I rode with worked at both barns, but one of the barns only allowed me to take two lessons per week. When I was in fourth grade I moved to a show barn and did my first show in the Pre-Short Stirrup. I clean-swept everything. My parents then realized that I might be serious about riding. It took a few years, but I got my own pony. I did the larges with her for about two years. After her I took a break for a bit because of school. I still rode, but I did IEA for a season.
I realized after one season that I wanted to start showing again. It was summer at the time and we always live at the beach in Delaware in the summer, so we decided to try to find a show barn out there. I ended up leasing some of the horses at a show barn near the beach and showed those horses for about two years. The three-hour drive back and forth to the barn during the school year got to be too much, so once my lease was up I moved to Shades of Bay with Katie Petronelli. She allowed me to ride one of her horses while she found a horse for me, and that's where I'm at now.
WEC: Tell us about your horse.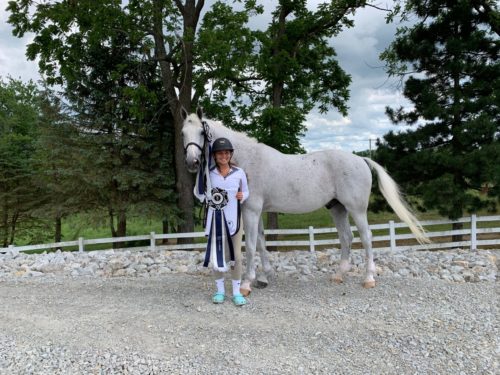 Sam: His name is Van Gogh. I've had him since May. He's an 18-year-old 16.2 hand Warmblood. He does not act 18, though. I show him in the Children's Hunters. Our first rated show was at WEC in July and we ended up winning the Children's Derby.
He's a very sweet horse, he's such a saint. He will save you in every way that he can, but he will also tell you when you're doing something wrong. He's taught me so much. I had a bad fall and got a concussion in December and my confidence was shot because of that. Van Gogh has brought my confidence back.
WEC: How do you balance school and riding?
Sam: I do two days at school and two days virtual. I'm getting to spend a lot of time at the barn, which is really nice. I ride about five or six days per week.
WEC: Do you have any hobbies outside of riding?
Sam: I love ice hockey. I manage my school's varsity ice hockey team. It's a coed team and I've managed it since freshman year. I've loved hockey for so long, but I can't skate, so that was my way to still be involved. I love the Capitals, I go to every game I can. I pretty much live at Capital One Arena between hockey and the horse show.
WEC: What are your riding goals?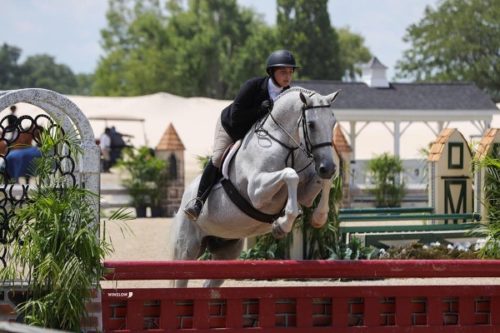 Sam: My biggest riding goal is competing at the Washington International Horse Show. That has been my goal since I started riding. I only live 20 minutes from D.C., so I go to it every year. I have friends that show there, so I get to experience the show from that side. It's just always been my dream to compete there.
Great job this summer, Sam!