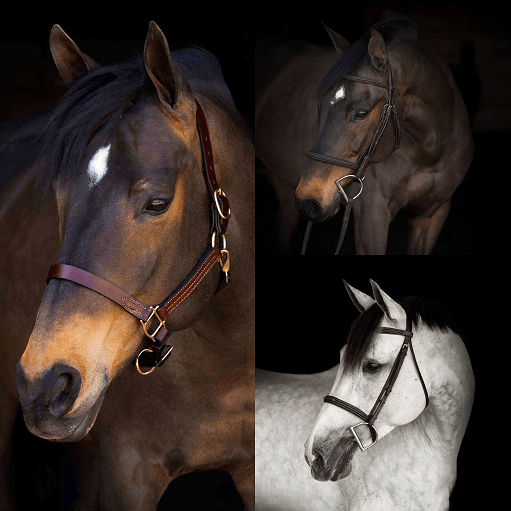 This week's Sunday Spotlight feature is talented Amateur Jumper rider Stacy Ryback. Stacy has been riding for most of her life, moving from the Hunter ring to the Jumper ring and finding great success with each horse she has owned. She and husband/photographer/biggest fan Andy have a true love for "the Ryback girls", and Stacy's passion drives her to become even better with each ride. We could all stand to take a page from Stacy's book, as she never lets herself forget how fortunate she is to be able to live the equestrian lifestyle.
How did you get into riding?
When I was little, my Dad had Standardbred horses and he had horses on the race track, so I always used to go with him and I was very interested in them. I begged to ride and when I was eight years old, my parents finally let me have riding lessons. They thought I was too small, so they tried to hold off as long as possible. I've always ridden since then.
When did you get your first horse?
Shortly after I started taking riding lessons I got a horse. Not a pony. I was probably around nine years old. From there, we went from my first horse to the ponies. My first pony was named Flash Gordon. I used to think he was really fast, which is why his name was Flash Gordon. He was some sort of Shetland mix. He was a mascot for a barn turned into a Short Stirrup pony. He was cute; he was big, white and fluffy.
Tell us about a few other horses that you've had.
I had a lot of ponies growing up, then my first horse that I got on my own after school was an OTTB chestnut mare named Freddie. She was awesome. She was a beautiful Hunter. As an adult I had another wonderful Hunter named Brighten My Day who was actually another Thoroughbred, but you would never know it because he was short and fat. He was not super fancy but he had a wonderful rhythm. I did the Amateur Adult Hunters with him and he was just absolutely lovely. I think that started my bay horse trend. I used to have a lot of bays. I've always been a mare person, but he was just one of those special ones.
What made you move into the Jumper ring?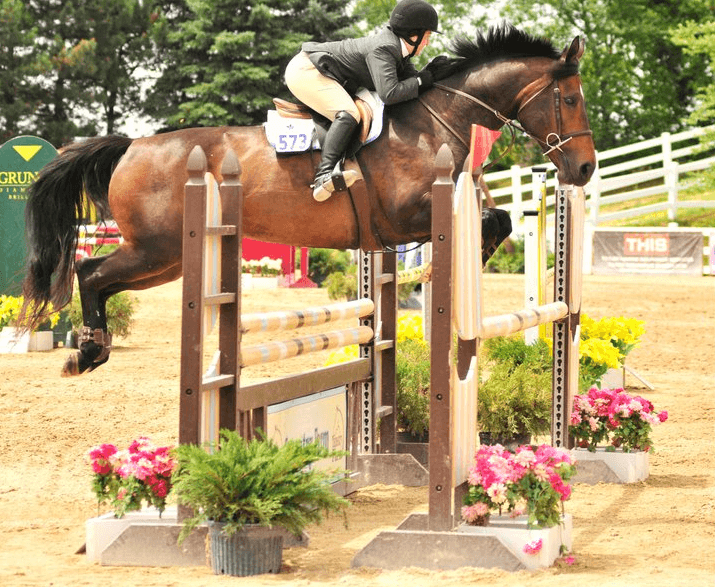 I sold Brighten My Day and moved into the Jumper ring. I loved the Hunters, but I wanted to be more competitive and realized that it's really black and white in the Jumper ring. I wanted to challenge myself to be a better rider. So I made the switch over. That was the time where Andy and I were dating and we didn't have a ton of money to invest in a Jumper. Andy was still on the fence about the whole "horse thing", thinking it might just be a hobby. He soon realized that it was a lifestyle. So, we got Shenanigans, or Star. She was another bay horse. She was amazing; she never said no and always had the go button. I was really successful with her from day one. She took me from the Modified Jumpers to the Lows, then to the High Adults. She was a small horse, though, and the Highs were a bit of a challenge. We had to really giddy up those lines. We realized that she was well-suited for the Lows, so we leased her out a few times to amazing people and I still have her. She's retired now, living her best life.
Tell us about your other Jumpers that you've had.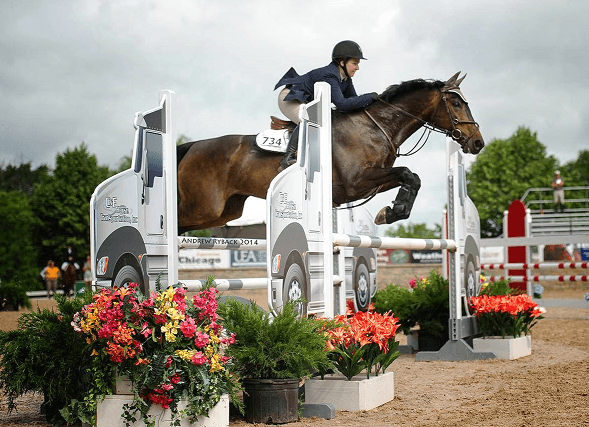 We decided that we were going to be a little bit more competitive and kind of move up the ranks and, by this time, Andy was fully immersed into horse show photography and loving it and being my biggest supporter. So we got Utopia III, or Bunny. She was another bay mare. She was born in Canada and started by a Grand Prix rider and, unfortunately, he passed away. His family had to sell all of his horses and, because Bunny's Dad is the world famous Indoctoro, she was turned into a brood mare. She had three babies and, by the time I got her, she was going back into retraining. Her story was a fun one. She had an amazing front end and was an awesome jumper. Even though she needed to start over, we thought we would try her. She was challenging, yet rewarding, just a really good horse. We did the High Adults together for three years. This was the time that Andy's business was really taking off, so it was hard balancing everything. I also still have a corporate job, which most people don't know. So, in the whirlwind of it all, she was awesome. She was consistent even when our showing schedule wasn't regular. She's been leased out a few times and taken many children from the Modifieds to the Lows to the Highs. She loves her job as a teacher. It's so nice to see your horse go on and do special things. It's heartwarming to know that I take such good care of these horses and then they take care of their riders. It's really special.
Tell us about Carlotta W.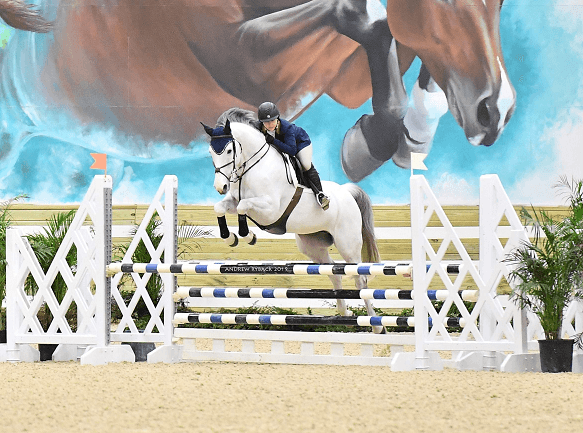 We got Carlotta W, or Trixie, about two years ago. I tried her on my birthday, April 12th. We decided to purchase her and I got her a week later. She definitely will be my move-up horse. She's fabulous. She's not bay, so she broke the trend, but she is a mare. She's been nothing but fun. She's a different model, more of a bigger girl with a bigger step. She's really scopey. She is a mare, so she's not fond of other horses, but she loves humans, and she absolutely loves Andy. He loves her more than anything. He says she's his horse, not mine. He'd do anything for her. Anything for Trixie.
What are your future goals?
It's always the balancing of life, riding, being an Amateur and trying to set goals. I am competitive, but my goal has always been progress. It's about learning a new lesson every single time we get into the show ring. Riding well and the best that I can for my horse in the ring is really winning for me. The ribbons are just extra.
I've been doing the High Adults for a while. With new horses there's always a learning curve, so this year, our goal would be to get to Indoors. I've never been to Indoors and it's always been a dream, so why not try it and have something to look to the future with? So we've just been trying to do that, taking it one horse show at a time. It's very humbling. Sometimes you're winning, sometimes you're on the ground. It is what it is. As long as I have some sort of progress each time I get into the ring and learn a lesson, that's success to me. If I get to Indoors or not, I've been making progress since last Summer and, to me, that's the most important thing. It's been amazing. It's been a wild ride. I just feel like we're connecting now. It's a bond, and I'm giving her the best that I can by learning her style.
Some good advice (that we could all stand to learn from) from Stacy: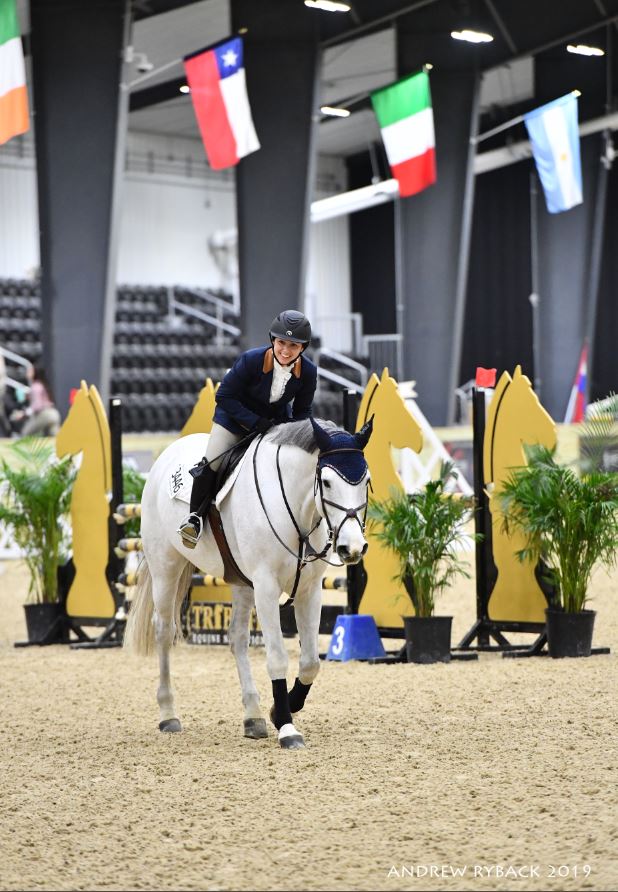 With Andy and the photography business and being able to ride…I just feel like we're extremely blessed. Every day, even if you're falling off and you've had a difficult ride and you think that it couldn't get any worse than this, I still wake up the next day and remind myself how blessed I am to do this. A bad day in riding is still a good day in life. It surely is a blessing. I do not take advantage of it. To me, that's important to reflect upon. A lot of people don't even get the chance to ride a horse, let alone compete. So I often remind myself to be thankful for it because this is something that not everyone does or can do. I'm also thankful for everyone that has helped along the way. From the support of my friends and family to Andy having the photography business and the fantastic team that works with us…the whole picture! I just remind myself every day that I am lucky.
Photos courtesy of Stacy Ryback & Andrew Ryback Photography.