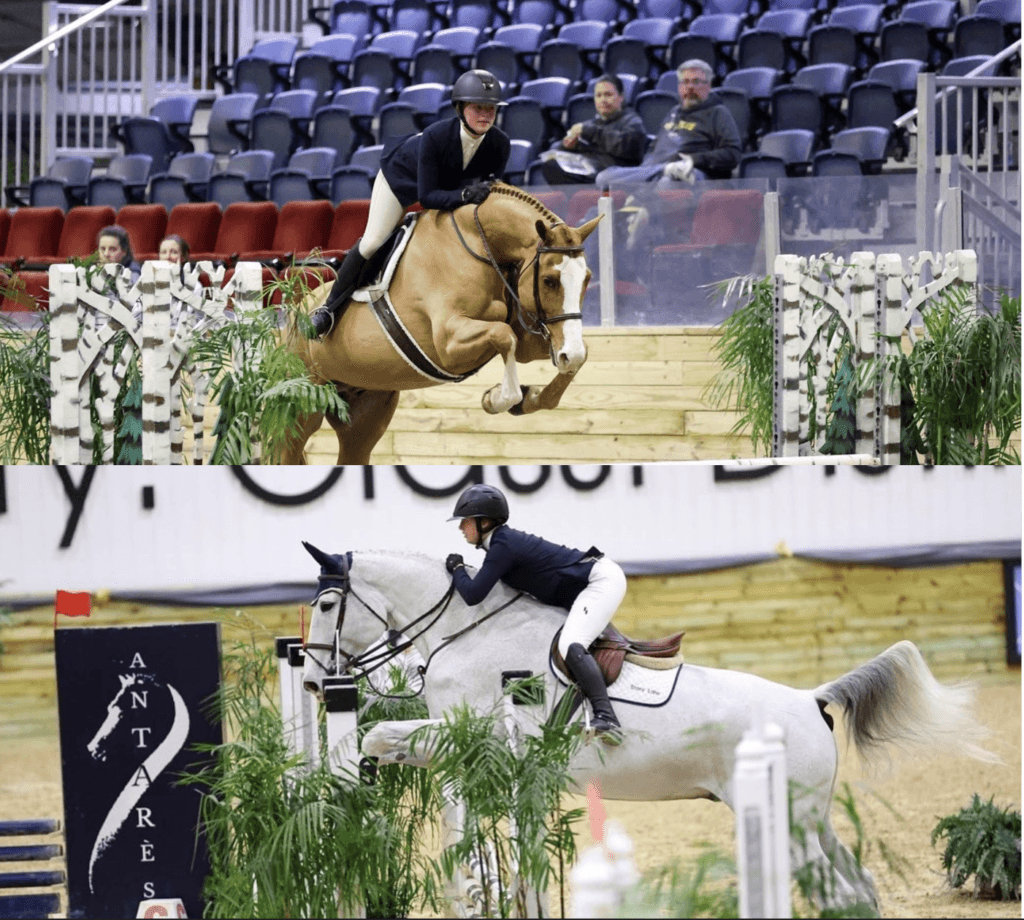 This week's Sunday Spotlight shines on a pair of young equestrians who share a passion for horses. These young women are not just sisters, but identical twins! We chatted with thirteen-year-old Izzy and Zoe Grutowski from Southport, Connecticut about their horses, their favorite classes and spending time at WEC Wilmington.
WEC: Tell us a little bit about yourselves:
Izzy: I'm thirteen years old, I was born in New York City and my horse's name is Cyrus. We ride with Stony Lane and have been riding horses since the summer before first grade when we were six.
Zoe: I'm the younger twin and we started riding at the same time and showing together. We now train with Lisa Tomaselli and Katherin Weber at Stony Lane in Monroe, Connecticut.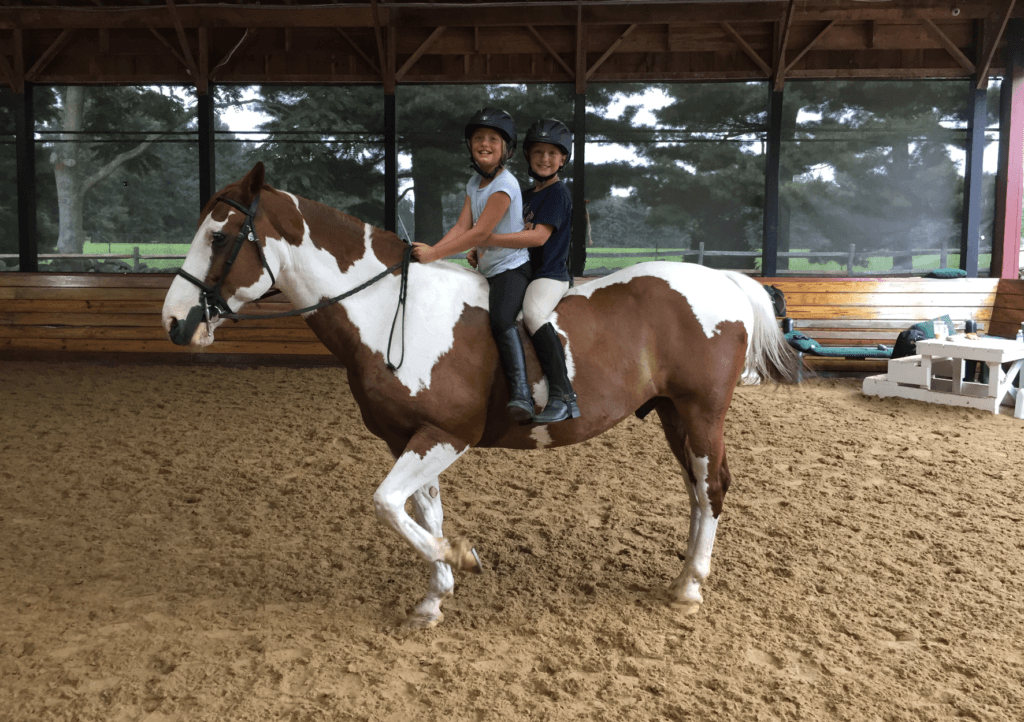 WEC: How did you get into riding lessons?
Izzy and Zoe: There was a lesson barn down the road from us and we kept asking to ride. We had friends that were already taking lessons and I just thought it was so cool. I loved when they wore their riding clothes to school. We asked our mom for lessons and after that, we rode all summer.
WEC: What is your favorite memories with your horse:
Izzy: Riding at WEC Ohio is so far my favorite memory! We went there with Stony Lane and that was the first time that I got to try the jumpers. It was so fun and I got to show the Sanctuary ring, too. I loved watching everyone ride at WEC, shopping in Vendor Village and going through the Starbucks Ride-Thru! I've never seen that at a horse show.
Izzy and Zoe's mom added, "We wanted to show in Florida this year, but it just wasn't in the cards for our show team. Our trainer mentioned going to WEC Ohio. We didn't know what to expect because in the Northeast you will have one day where you can ride and the next it is way too cold. It was amazing to show at WEC and ride every day. We were able to see so much progress in just two weeks. The facility is temperature-controlled and so amazing!"
Zoe: Getting my horse has been my favorite memory. I've learned so much from him and he is such a good boy. I got to do my first hunter derby on him at WEC! I show him in the 3' Children's Hunters and hopefully more derbies! We had one request when my sister and I moved up to riding horses; we didn't want to compete against each other anymore. So I show the hunters now and my sister shows jumpers and equitation.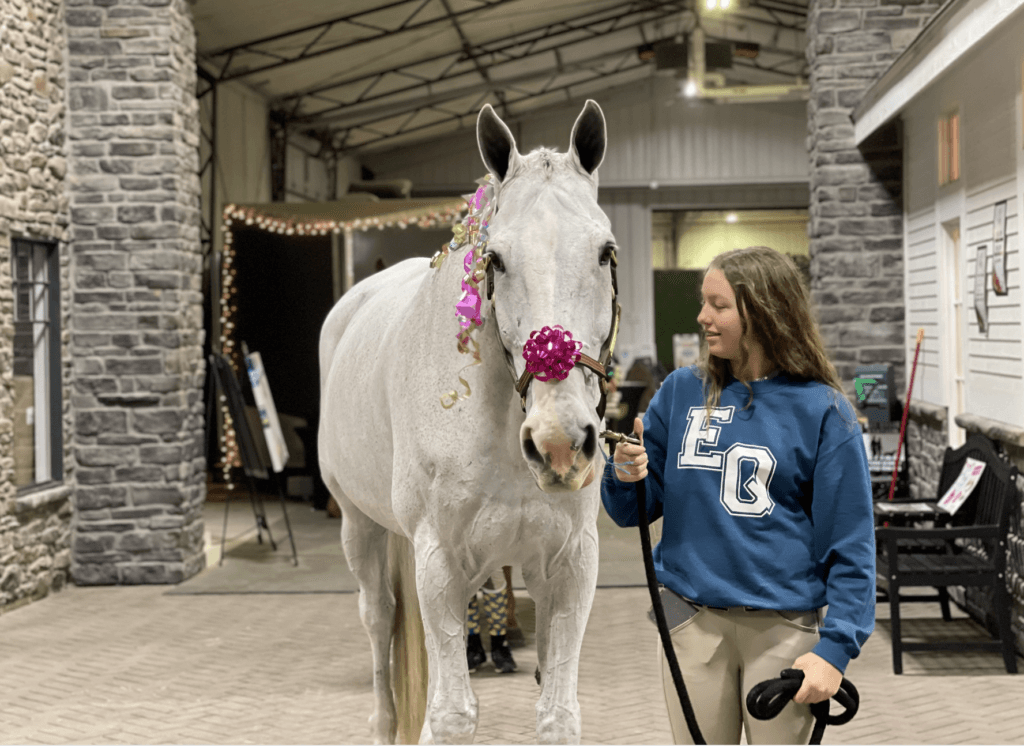 WEC: What are your goals for 2022 and beyond?
Izzy: My goal for this season is to be consistent in the jumpers and equitation. I want to have better rounds and hopefully qualify for some finals. Long-term, I would love to become a pro or do something with prospect horses and selling.
Zoe: My goals for this year are to have consistent rounds and get higher scores. I also want to ride with more competitive riders. I think when you ride against competitive people, it makes you a better rider and showman. I'd love to go to Capital Challenge and when I'm older, I also want to be a trainer or professional rider. I love riding and being around kids.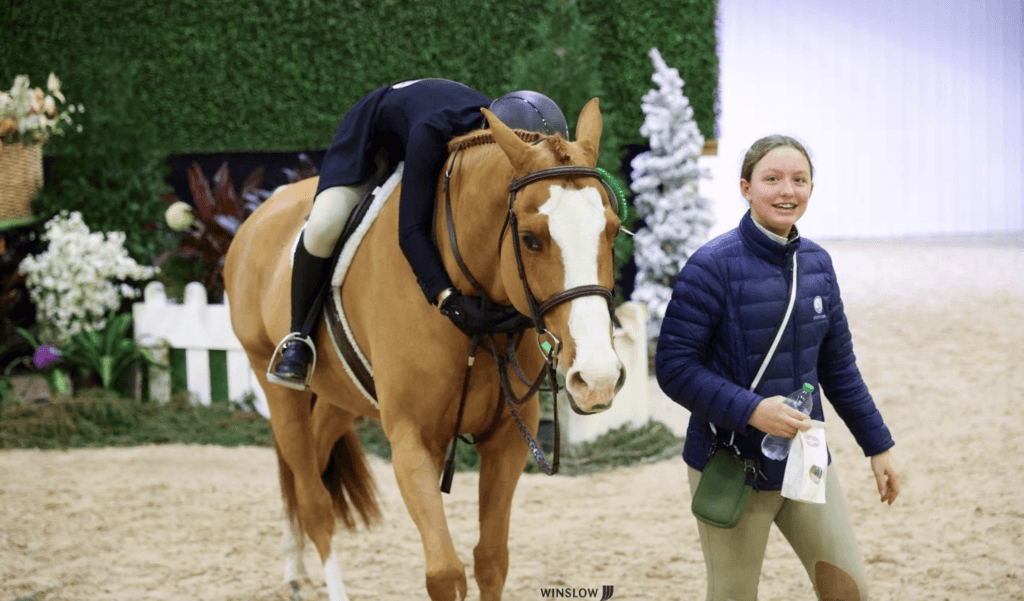 WEC: Tell us about your horses.
Izzy: Cyrus is a 17.3 hand gentle giant. He is so sweet and smart. I went from riding a 14-hand pony to riding him. We make it work! We call him an 'iceberg' because he is so tall and is a flea-bitten gray color.
Zoe: Goldie is such a good boy. He jumps amazingly and is so fun to ride! I love him so much. He isn't afraid to tell you when you are making a mistake, he teaches me so much. The woman who we got him from rides down at WEC Ocala and she has a string of chestnut horses. They all have a show name with the word "face" in it. His show name is FaceTime.
Thank you, Izzy and Zoe! We can't wait to see you back at WEC.