World Equestrian Center — Ocala was brimming with family- fun events this weekend. Live music filled the air while spectators enjoyed demonstrations by Canine Extreme and performances by Sylvia Zerbini and her beautiful horses.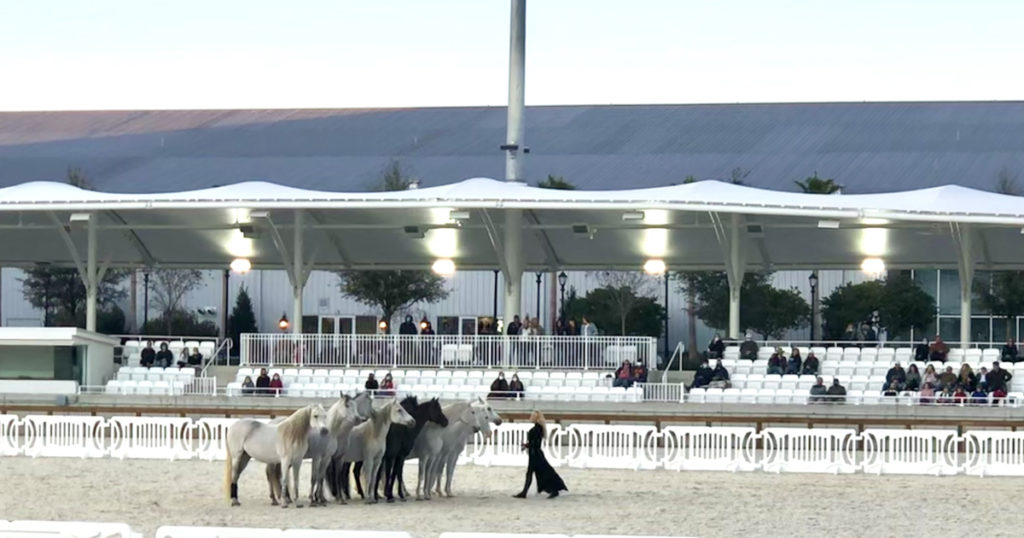 Sylvia Zerbini's Grande Liberte Performance had spectators in awe as she and her 10 Arabian and Andalusian stallions and geldings performed an incredible equine ballet. Sylvia, a ninth-generation animal trainer and performer, is known for her ability to work with her horses at Liberte. The trust and level of communication that she shares with her equine partners eliminates the need for any tack or equipment, allowing the horses to work naturally based off of Sylvia's physical cues and vocal commands.
Sylvia has extensive equine experience, and has even trained and performed with Ringling Bros. Circus and Canada-based Cavalia. Sylvia grew up on her family's farm in France where she spent hours watching the horses communicate with one another. She picked up on their natural communication methods and utilized body language, verbal cues and eye contact to assist in her training and performances.
Today, Sylvia and her Grande Liberte Farm are based out of Williston, Florida. She and her team regularly put on performances, and even offer training sessions and aerial fitness yoga classes.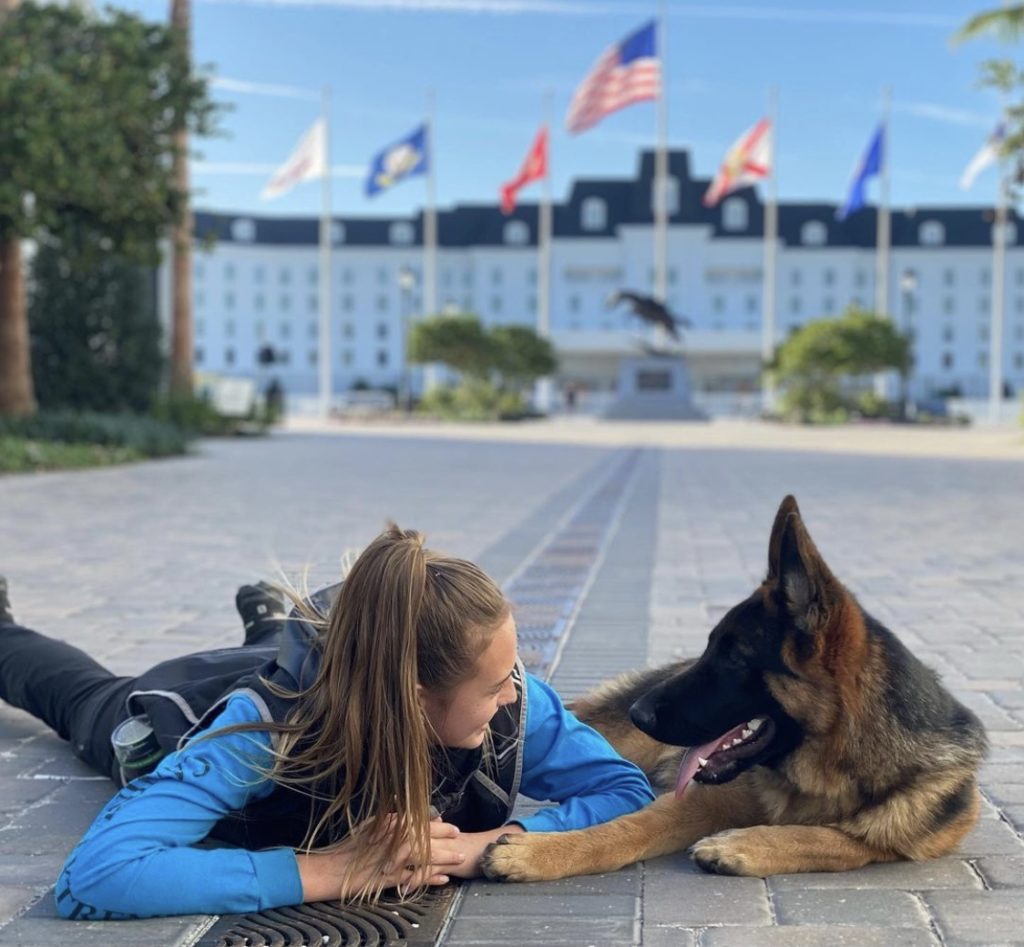 Canine Extreme also dazzled spectators, demonstrating the abilities of various dog breeds. Canine Extreme is a family owned and operated business located in Morriston, Florida. Lead by head trainer Raul Hernandez, along with his wife Colby Hernandez, Canine Extreme specializes in German Shepherds and dog training of all levels. Their program is built on positive reinforcement, good genetics and carefully selecting the "right dog" for the "right job". Since Canine Extreme began in 2000, it has grown to have kennels and partnerships in the USA, Germany and throughout Europe. Raul and Colby hold many national titles in the USA and actively compete in the German show ring throughout the summer months.
Raul Hernandez was born in Cuba and came to the United States during the Mariel Boatlift in 1980. It was in Cuba that he developed a passion and love for animals that launched him into the world renowned trainer that he is today. Retired from law enforcement, Raul continues to assist police departments around the nation with top quality K9s that are truly unmatched. He is known best for his specialty in obedience and working protection and has dogs flown to him from around the world for training. The greatest aspect to Raul's training methods is his patience and ability to communicate with the dogs.
Colby Hernandez has been working with and training German Shepherds for a little over 15 years. She has been known to compete at many GSDCA US events as well as SV-LG and BSZS shows in Germany. Colby prefers to work behind the scenes managing all marketing, media, as well as producing Canine Extreme's premier canine competitions. When not tucked away in the office she can be found assisting in the weekly training classes and preparing here dogs for next major competition.
Stay up-to-date with the latest event information – check out our calendar at www.WEC.net.