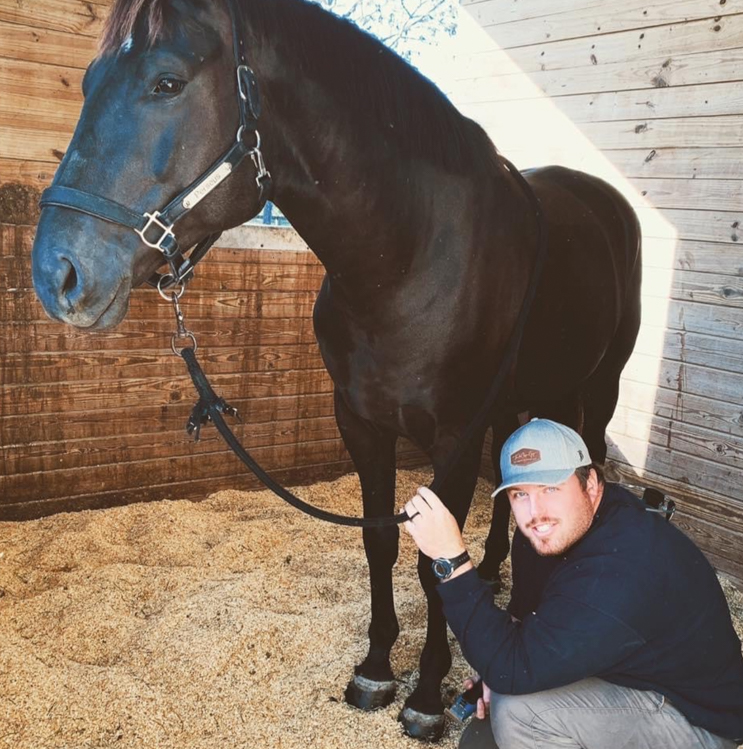 This week's Sunday Spotlight shines on Tim Gaskell also known as Tim the Clipper Guy of Naples, Florida. Tim was the groom Cinna HP, this week's $30,000 Grand Prix winners professional groom,
How did you get into horses?
Tim: I've been around horses my entire life. My family started with Quarter Horses and in Kentucky, I got into Thoroughbreds, which eventually led me to Warmbloods. I became a professional groom on my own and worked for other people until then. Within the Thoroughbred industry, I foaled out mares, cleaned stalls, and other odds and ends. I started grooming hunter/jumpers on a professional circuit 12 years ago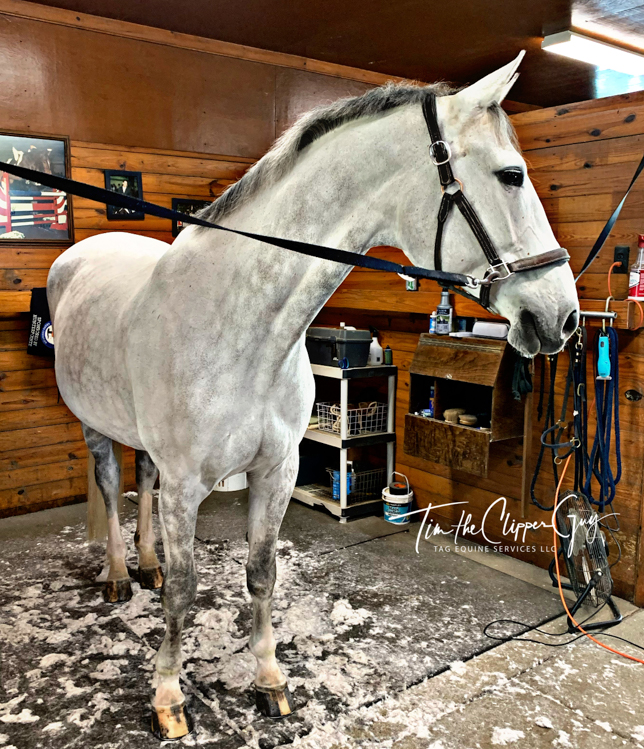 What does a day in life look like at a show vs. a day in the life of being a professional body clipper?
Tim: I either fly or drive up from Florida and meet clients at a show. This week in Ohio, I am working for Brian Shook and a typical day at a show working for him is cleaning stalls, lunging, and grooming. On schooling days, I will help Brian school over jumps.. I help him set jumps while he's warming up and help him ringside with grooming and videos.Then I bathe the horses. This is my fifth year working for Brian, so I know all of his horses very well and I can show up and know exactly what they need.
Body clipping is my main business and as for freelance grooming, I have specific people that I will work for, Brian being one of the main ones. Having several avenues in my business helps me break up my time. I find that I don't get burnt out or bored doing the same thing over and over.
On a typical day, I am clipping 5-7 horses. A typical show horse that is getting a full body clip will take about an hour and a half. Sometimes I am flown in to clip or I will drive to my destination. The farthest I've traveled is northern Illinois, Michigan, New Hampshire… I try to stay on the East Coast. I've had several requests to go to California, but maybe in the future! I have quite a few Canadian clients that are seasonal and I once clipped the horse of a client from the Philippines. That was cool! Aside from that, I will haul horses for people to horse shows or I will foal out mares. I do a little bit of everything and am a jack of all trades.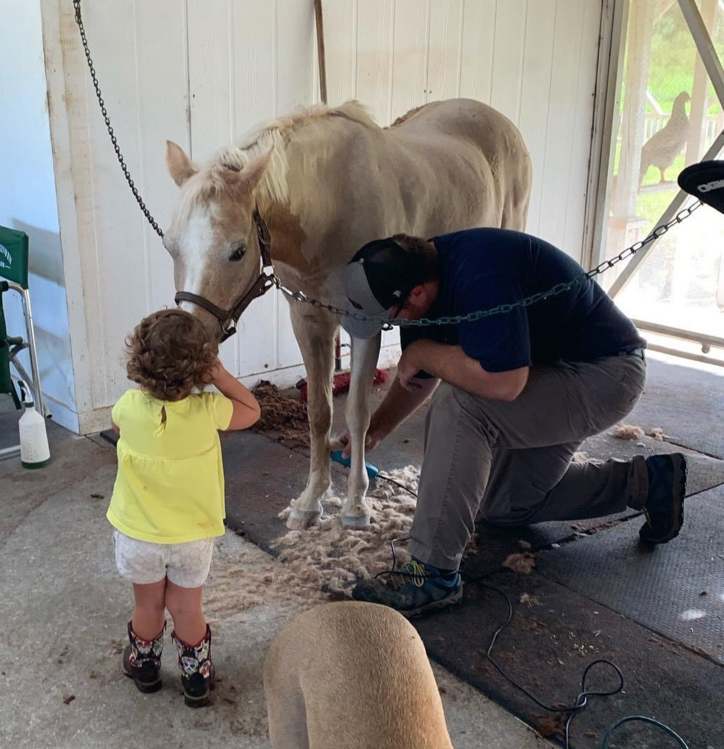 What is your favorite thing about body clipping?
I can't lie, the horses are my favorite. I love the people, but their horses are the best part of my job. Whether I have clipped them in the past or they are new to me, I love having the one-on-one experience with them. To spend time with them and then watch them in their profession, whether it is jumping, dressage, etc. it is so great to be a part of their journey.
What are your favorite grooming products to use?
100% no question, Shapley's products are the best. I have tried almost everything on the market and nothing compares! They are always my go-to. The Wahl KM10 clippers are my go-to.
Thank you, Tim! Looking forward to having you back at WEC.