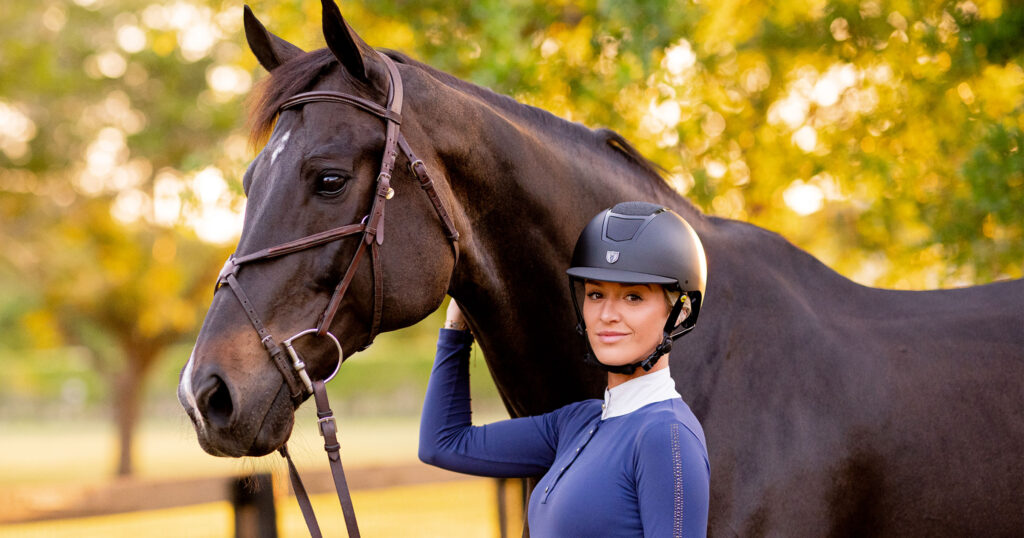 June 30, 2023 – Ocala, FLORIDA – World Equestrian Center is pleased to welcome Tipperary Equestrian to its family of sponsors as an Official Partner. As part of the agreement, Tipperary becomes the 'Official Helmet and Safety Vest' of the World Equestrian Center and the brand will have a presence at both the World Equestrian Center – Ocala, Florida and Wilmington, Ohio venues.
"We are excited to partner with Tipperary Equestrian, a leader and innovator in equestrian athlete safety," said Roby Roberts, WEC CEO. "The safety of our athletes is of the utmost importance at WEC and we look forward to partnering with Tipperary to educate our audiences and spread awareness on staying safe in the saddle."
Through this partnership, Tipperary Equestrian will strive to highlight the importance of the proper fit, care, and lifespan of helmets and vests. Tipperary is pleased to help incorporate this education into the world-class World Equestrian Center experience.
"Tipperary Equestrian is proud to be a new sponsor of the World Equestrian Center. We're thrilled to partner with this incredible facility and team, whose values of excellence, community, and rider safety align with our own," said Laura Qusen. Chief Operating Officer, Tipperary Equestrian. "As the official helmet and safety vest of the World Equestrian Center, we look forward to a great year of partnership as we work to bring rider safety to the forefront."

About Tipperary
Tipperary Equestrian is proud to have been your one-stop shop for riding helmets and body protectors for over 30 years. Prioritizing protection and comfort, Tipperary Equestrian offers a range of helmets and vests designed with all riders in mind. We continue to build on our decades of experience to develop new products and incorporate innovations for riders of all levels and disciplines.
You don't need to sacrifice protection for style! Get the best of both worlds with our Windsor and Devon collections. Comfortable enough for everyday riding, with a contemporary design ready for the show ring, and complete with Mips protection. Tipperary Equestrian is committed to providing you with quality equipment that prioritizes protection, comfort, and function.
About World Equestrian Center
World Equestrian Center features two premier equestrian and multidisciplinary venues in Ocala, Florida, and Wilmington, Ohio.
These exclusive facilities comprise state-of-the-art arenas, expansive stadiums, versatile outdoor space, sporting fields and well-appointed exposition centers. An abundance of lodging options and luxury accommodations are conveniently located on-site, along with shopping and dining throughout each property.
Dedicated to offering great sport and good fun in a family-friendly environment, World Equestrian Center promises an unparalleled experience for exhibitors, spectators, vendors, sponsors and retailers built on three core values: Quality. Class. Distinction.
Learn more at wec.net.
Media Contact
Candace FitzGerald
candace.fitzgerald@wec.net