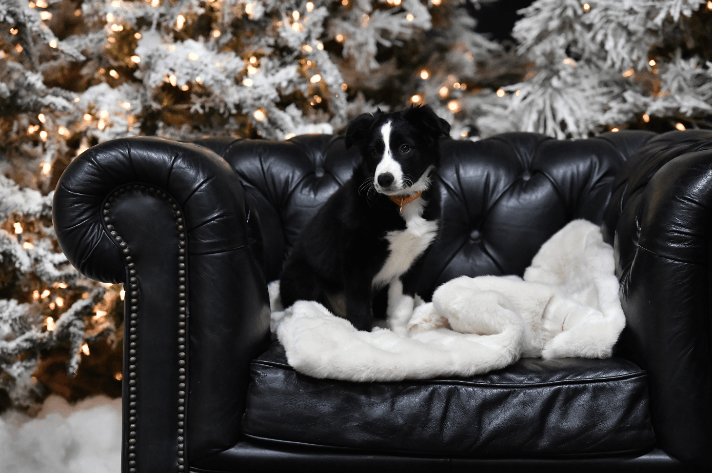 Welcome to the second week of the World Equestrian Center 'Winter in the Midwest' 2020 circuit. You'll hear the jovial tones of "Ho! Ho! Ho!" as Santa joins us in Vendor Village this week. Many returning artisans will also be on-site, offering products perfect for holiday shoppers. Between showing, shopping and our holiday-focused after hours events, there's plenty of fun to be had this week at WEC.
You still have time to pick up your copy of the stunning 2020 World Equestrian Center Calendar showcasing beautiful images from our photography partners, Andrew Ryback Photography and Winslow Photography; you might see a photo of you and your horse featured! Be sure to grab yours at the new horse show office, located on the first floor of the Sanctuary Arena, before they are all gone. While you're there, grab a WEC Winter in the Midwest 2020 prize list to go along with your calendar.
What to Watch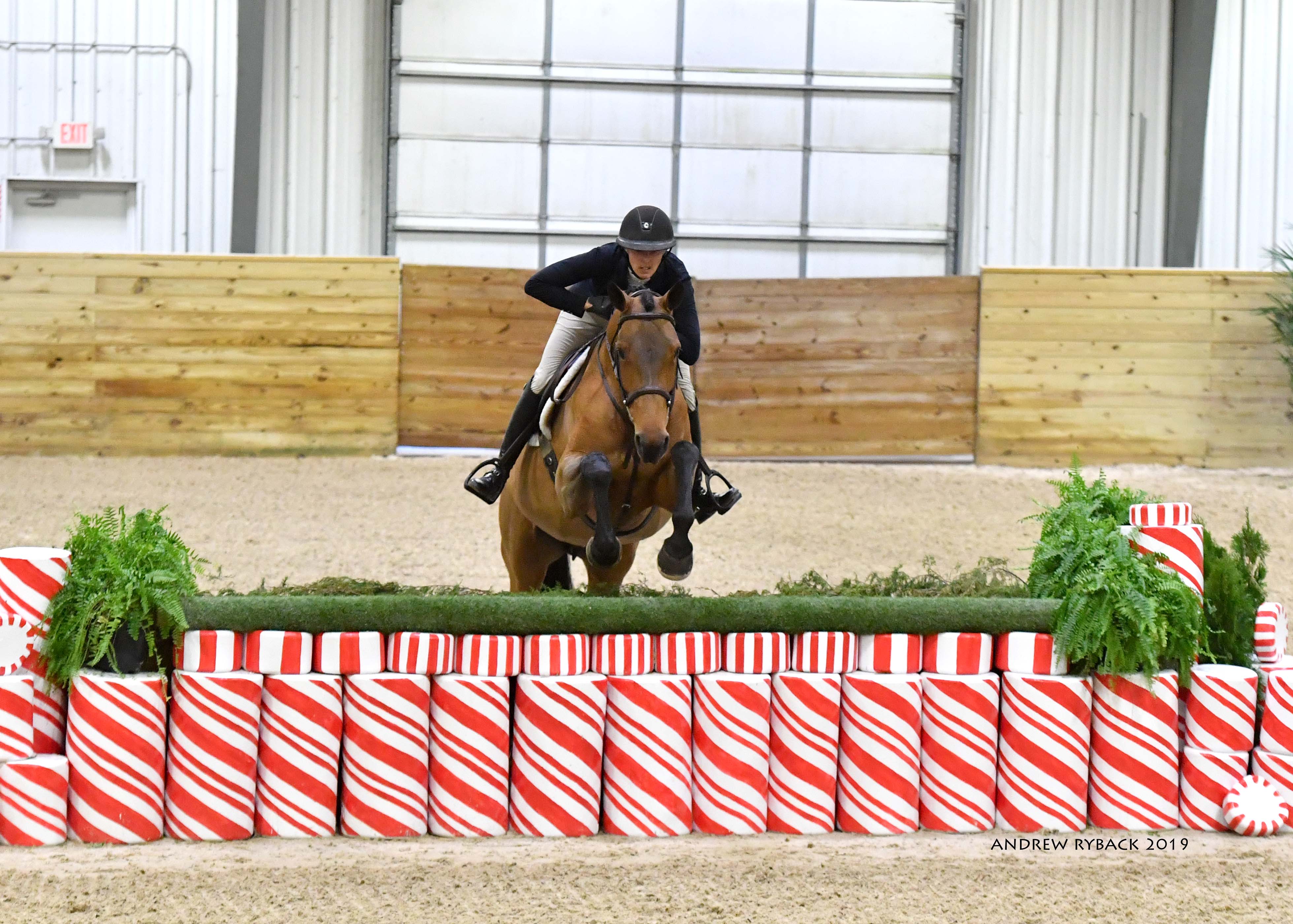 Thursday | $5,000 Welcome Stake – Sanctuary Arena
Friday | $5,000 USHJA National Hunter Derby – R+L Arena
$7,500 Futures Prix – Sanctuary Arena
Saturday | $25,000 WEC Grand Prix – Sanctuary Arena
$2,000 Non Pro 2'6" Derby – Roberts Arena
Where to Eat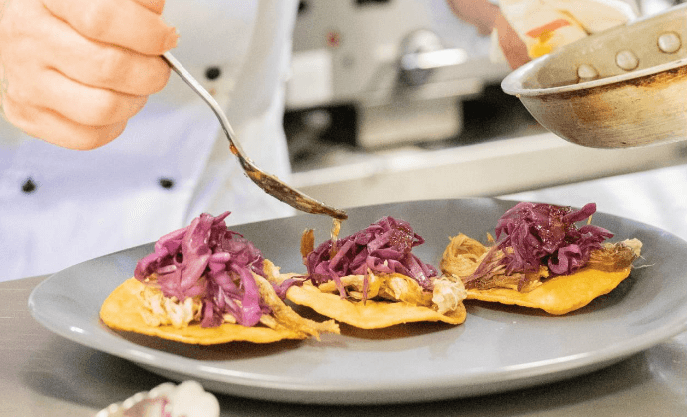 Thursday morning you can enjoy free coffee drinks and doughnuts from 7:00 a.m. to 9:00 a.m. at Dark Horse Coffee Co. sponsored by Sterling Thompson.
We're offering two tantalizing all-you-can-eat buffets at the Paddock Club this week. For $19.99, you can feast on Italian cuisine Friday and a delectable Christmas dinner buffet Saturday. The Paddock Club will also be hosting a scrumptious cookie decorating event Saturday. After the Grand Prix, drop in to mix and match your favorite toppings to make a festive Christmas cookie. Share your designs with your friends before devouring these delicious treats.
An exhibitor party will take place at the in-gate of the Sanctuary Arena before the Grand Prix. Check out the assorted treats before making your way to the stands to enjoy the class. The Rider's Lounge will also continue to offer breakfast items and coffee accompanied by more daily options. Snacks are available for exhibitors visiting the Junior Rider's Lounge as well.
What to Do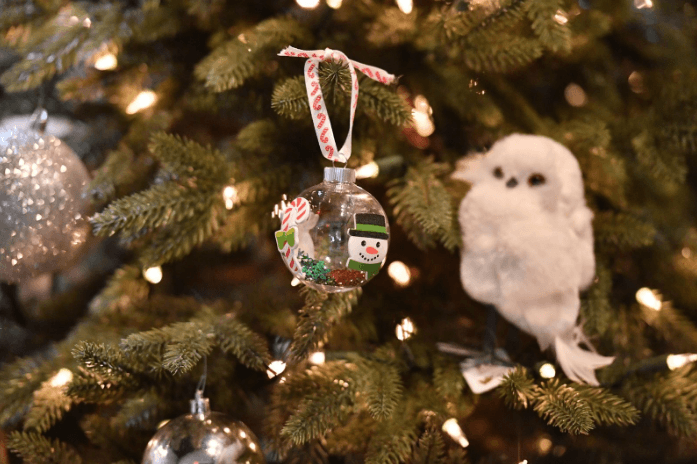 Santa is coming to town! This Saturday, December 14th, jolly St. Nicholas himself will visit exhibitors in Vendor Village. Visitors can find him from 12 p.m. to 4 p.m. bringing his holiday cheer to the village storefronts. This is the perfect time to tell Santa what's on your Christmas list and snap a photo or two. Santa loves reindeer, but did you know he's fond of dogs too? When you're visiting with family, don't forget to bring your precious pooches, maybe they'll ask Santa for extra treats under the tree. With everyone present, you'll be well on your way to filling this year's Christmas photo album. If you're feeling hungry, try some of the complimentary hot cocoa and cookies.
Saturday plays host to several exciting events, just be sure to sign up at the horse show office. If your horse has been begging to join in on the holiday fun, enter this year's braiding contest. Sign up by Friday in the show office to take part in this Vendor Village event. Between 11:00 a.m. and 4:00 p.m., judges from A Bit of Class Salon & Spa will be selecting winners in the Most Festive, Most Winter-y, and Best Use of Holiday Colors categories. Winners in each category will receive $100 cash and a gift certificate redeemable at A Bit of Class Salon & Day Spa.
If you're the master of balancing blocks, enter your team of three in the Paddock Club's Life-Size Jenga Tournament. Register in the show office by Friday to compete in this event Saturday after the Grand Prix. The winning team will receive WEC gift cards redeemable in the horse show office, the International Grille & Café, the Paddock Club and A Sudden Impulse.
For the second week, the Junior Rider's Lounge is hosting its Christmas crafts contest. Riders can make a decoration in-house and bring them by A Sudden Impulse for display and contest entry. We will announce three winners this Saturday at noon, be sure to have your entry submitted before then. Featured prizes include a kid's long-sleeve or short-sleeve shirt, lanyard, bag, and our very own plush mascot, Sandy Bottoms! You can find the Junior Rider's Lounge in Roberts Arena adjacent to A Sudden Impulse.
Join us for the Cadets Horsemanship Program at 7:00 a.m. Saturday morning upstairs in the Sanctuary Arena. The program is open to everyone but only junior riders are eligible for a horse show credit. Each week, 40 junior riders chosen by random drawing will receive a horse show credit with 39 cadets receiving a $250 horse show credit and one lucky cadet receiving a $500 credit. Attendance is strictly enforced; please check in by 7:00 a.m. with the attendant. Only those that are entered in the show office by 5:00 p.m. on Friday and check-in upstairs in the Sanctuary by 7:00 a.m. on Saturday are eligible for the random drawing.
Chaplain Larry Speelman continues his five-week series "What it takes to Win," now in its fourth week. This Sunday's sermon is titled "Brave;" below is Chaplain Larry's description.
We can only recognize bravery when confronting the face fear decides to wear on a given day. Winners must embrace courage and push through to the next level, assured victory is waiting just ahead! Fear can keep a person hostage, never allowing them to experience the best things God has for them in life. To quote a famous TV commercial, "What's holding you back?" Is it time for you to be brave? This Sunday's sermon will encourage you to embrace courage and bravery. You will only find the winner inside yourself by learning to be brave. Join us this week to find that extra motivation from God's Word to move forward.
You can attend a quick, 15-minute service on Sunday from 7:30 a.m. to 7:45 a.m. at the in-gate of the Sanctuary Arena. We provide coffee and pastries and all are welcome: people, dogs and horses. A 45-minute service will take place later that day from 11:00 a.m. to 11:45 a.m. at the chapel in Vendor Village. For those unable to attend, please visit WEC.net to listen to Chaplain Larry's sermons available as weekly podcasts.
Next week, hone your design skills by picking up a Gingerbread Barn Kit from the show office anytime Tuesday through Friday. Participants can assemble their best version of a gingerbread barn or get creative and build whatever looks fun. Bring your creation to the Paddock Club on Saturday, December 21st to enter the competition. Contest categories include Most Creative and Most Edible with first place receiving $100, second $50 and third $25 cash in each section. This is one of the most exciting events happening next week during the Winter Classic III show, if you find some gingerbread horses for your barn, let us know!
Thank You to Our Event Sponsors
We want to extend our thanks to our generous sponsors for their continued support: Antarès Sellier, Buckeye Nutrition, Coughlin Shadow, CWD, Dandy Products, Dover Saddlery, EquiFit, EquiJet, Flexi Equine, Horse First Supplements, Osphos, Perfect Products, R+L Carriers, Sport Data, Inc., Tribute Equine Nutrition, Vetoquinol, and Voltaire Design. Many sponsors and their products are on-site weekly at World Equestrian Center, so be sure to stop in and say hello.