New York, N.Y. and Ocala, Fla. – January 5, 2023 – Wheels Up Experience Inc. (NYSE: UP), the leading brand in private aviation, and World Equestrian Center (WEC) today announced a partnership naming Wheels Up the official private aviation partner and hospitality sponsor of WEC for all Grand Prix VIP shows and other events throughout the year at the Ocala, Florida venue. With no commercial flight options into Ocala, this partnership will provide value and convenience to Wheels Up members and WEC attendees traveling to the destination.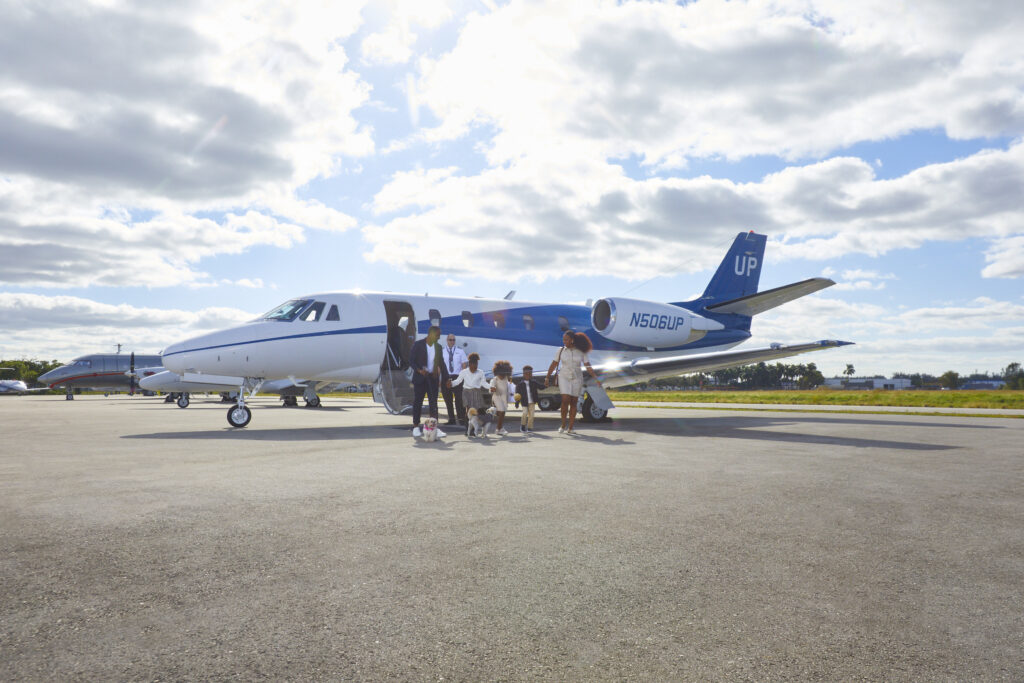 As part of the multifaceted deal, Wheels Up will be named the title sponsor of two grand prix events hosted at World Equestrian Center during the 2023 show season with both being titled the Wheels Up Grand Prix. World Equestrian Center members will receive preferred membership options to join Wheels Up for their private aviation needs. Additionally, Wheels Up members will have access to bespoke events, ticketing and more through the partnership.
"We are thrilled to have the opportunity to become the official private aviation and hospitality partner of World Equestrian Center to provide seamless travel experiences for our members traveling to Ocala for the events," said Bill Roberts, Senior Vice President, Communications and PR at Wheels Up. "We believe in unsurpassed experiences on the ground as well as in the air for our members, and this partnership provides a unique, curated combination for our members and others attending WEC events."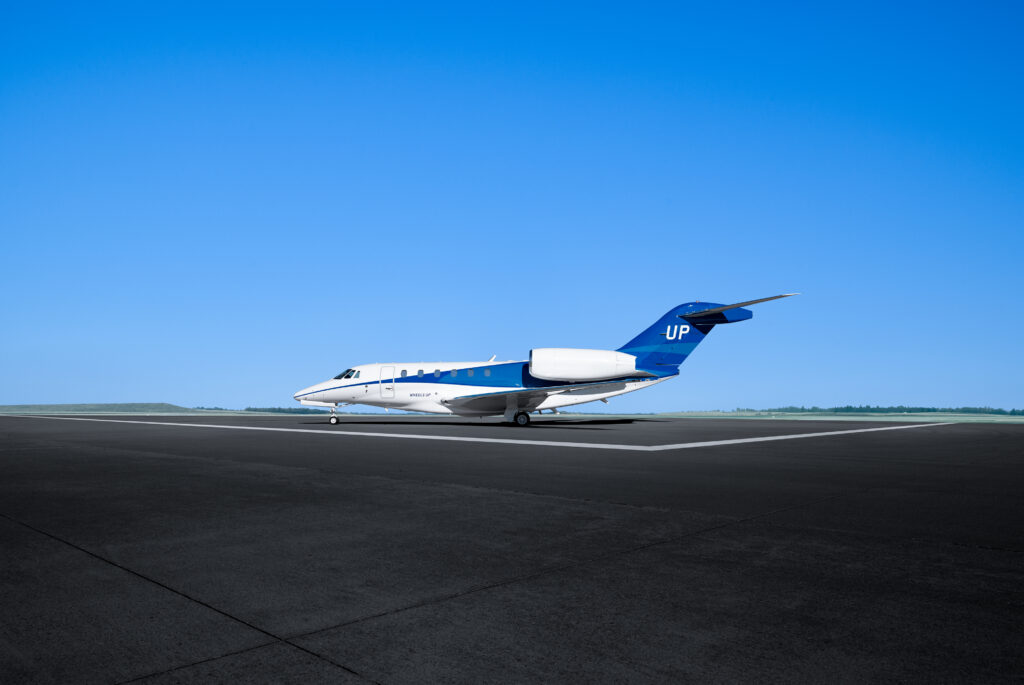 World Equestrian Center – Ocala is a year-round equestrian and sports venue with indoor arenas and multipurpose buildings for vendors. This world-class facility is the largest equestrian complex in the United States situated on nearly 378 acres featuring state-of-the-art arenas and luxury accommodations with an additional 300 acres set aside for future expansion. World Equestrian Center facilities currently include a five-star hotel with high-end restaurants and a world-class spa in addition to numerous other restaurants and shops on property.
"We are honored to welcome Wheels Up as an official partner at World Equestrian Center – Ocala, and we're looking forward to providing our guests and visitors with the opportunity to travel effortlessly to our future events," said Roby Roberts, CEO, World Equestrian Center.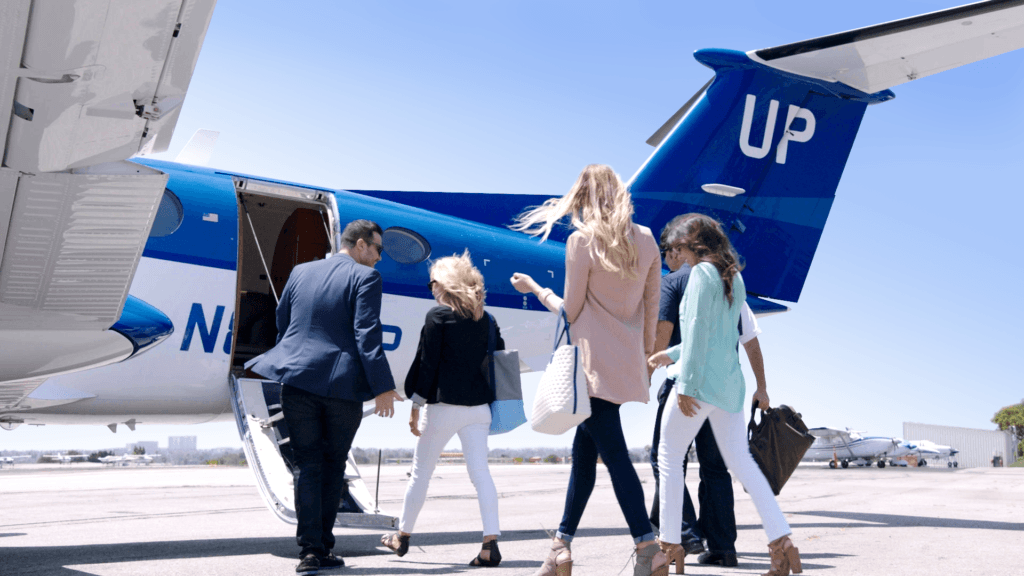 About Wheels Up
Wheels Up is a leading provider of on-demand private aviation in the U.S. and one of the largest private aviation companies in the world. Wheels Up offers a complete global aviation solution with a large, modern and diverse fleet, backed by an uncompromising commitment to safety and service. Customers can access membership programs, charter, aircraft management services and whole aircraft sales — as well as unique commercial travel benefits through a strategic partnership with Delta Air Lines. The Wheels Up Services brands also offer freight, safety & security solutions and managed services to individuals, industry, government and civil organizations.
Wheels Up is guided by the mission to connect flyers to private aircraft—and one another—and deliver exceptional, personalized experiences. Powered by a global private aviation marketplace connecting its growing base of more than 13,000 members and customers to a network of more than 1,500 safety-vetted and verified private aircraft, Wheels Up is widening the aperture of private travel for millions of consumers globally. With the Wheels Up mobile app, members and customers have the digital convenience to search, book and fly.
To learn more about Wheels Up, visit wheelsup.com.
About World Equestrian Center
World Equestrian Center features two premier equestrian and multidisciplinary venues in Ocala, Florida, and Wilmington, Ohio.
These exclusive facilities comprise state-of-the-art arenas, expansive stadiums, versatile outdoor space, sporting fields and well-appointed exposition centers. An abundance of lodging options and luxury accommodations are conveniently located on-site, along with shopping and dining throughout each property.
Dedicated to offering great sport and good fun in a family-friendly environment, World Equestrian Center promises an unparalleled experience for exhibitors, spectators, vendors, sponsors and retailers built on three core values: Quality. Class. Distinction.
Learn more at wec.net.
Media Contact:
Wheels Up
wheelsup@jonesworks.com
World Equestrian Center
Candace FitzGerald
Candace.FitzGerald@wec.net
Photos courtesy of Wheels Up.