Wilmington, Ohio – This week's Wilmington Sunday Spotlight shines on the talented young professional, Katie Pelzel (USA) of Fall River Farm in Firestone, Colorado. The recent Oklahoma State University graduate spent four years riding on the NCEA Equestrian Team in Stillwater, Oklahoma. After winning the 2022 NCEA National Championship, the seasoned 22-year-old moved on to be a professional alongside her mother, Jill Pelzel. We caught up with Pelzel in between her many mounts at World Equestrian Center – Wilmington.
WEC: How did you get started riding?
My mom is a professional and she has had her farm since 1992. I have been riding for forever! I did a lot of equitation during my junior years. I did all of the medals and went to indoors. I got a junior jumper and she was small and speedy and that helped me progress into my professional career. I ended up getting recruited to OSU and continued riding at college for four years. I graduated in May and came back home and now I am the assistant trainer at Fall River Farm.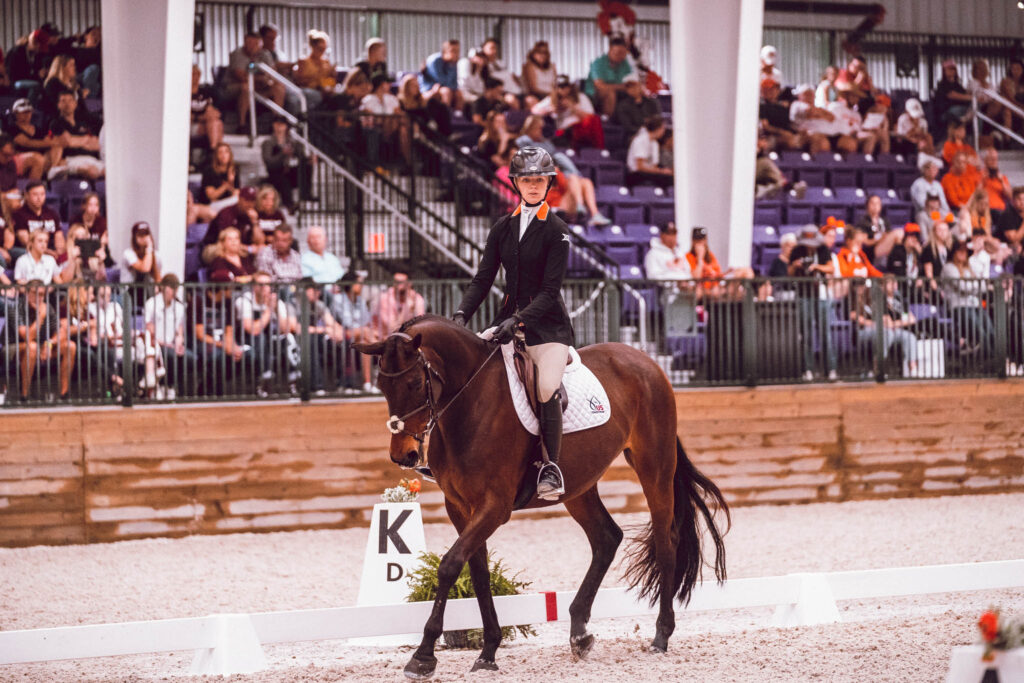 WEC: Tell us about riding at Oklahoma State University.
I rode at OSU for the past four years. I was lucky enough to start as a freshman and all the way through my senior year. I was a captain last year when we won the national championship! It was intense, like any other college sport. We participate in every part of it from workouts to study sessions, to practices and traveling on the road. I am still really close with a lot of the girls there. I am actually going to take a trip to Oklahoma to pick up one of the horses. She retired and is coming to my house.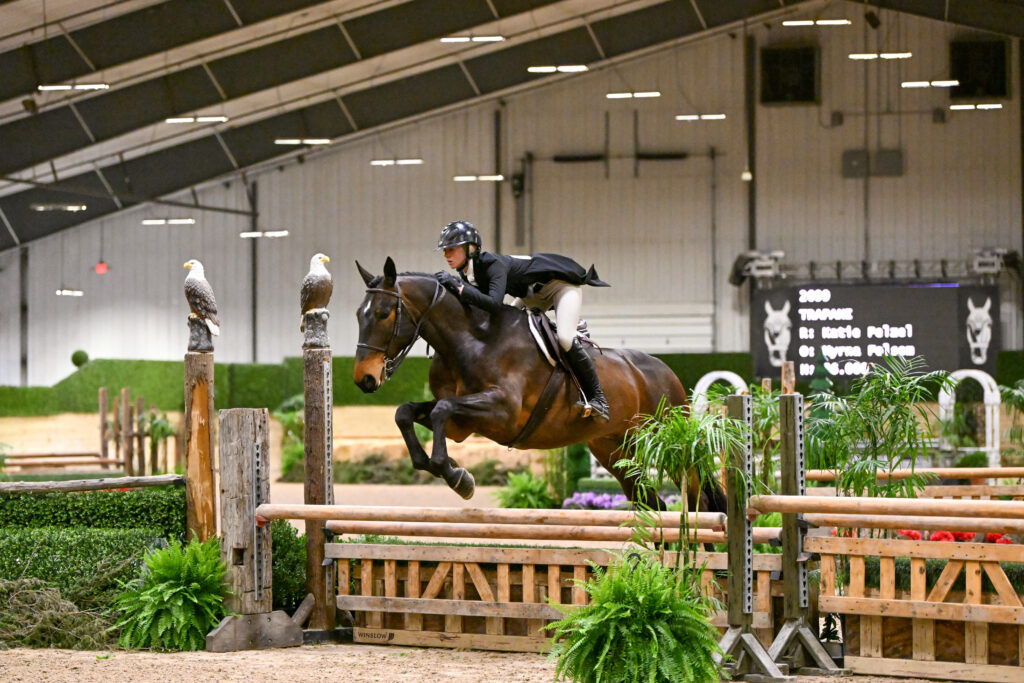 WEC: Tell us about your string of horses here this week.
I have ESH Imagine, he is my jumper. He is a little bit quirky and will not jump anything less than a 1.20, he thinks it is ridiculous. A lot of people this week have remembered him because he goes around with his tongue sticking out!
I have my personal horse here and his name is Lorenzo. He didn't get to show much when I was in college, so he stepped back up to the 1.00m here. He stepped out into the bigger arena here and he loved it. And then I showed a couple of hunters. 
I showed a hunter named Trapani. He did the performance hunters and the derby and then the 2' foot with his owner. He is developing a bit and we are trying to get him into some bigger classes.
I also did a brand new one that a client of mine just got and his name is Here and Now. He did the 2'9" hunters and then my client showed him and was second in her first class on him.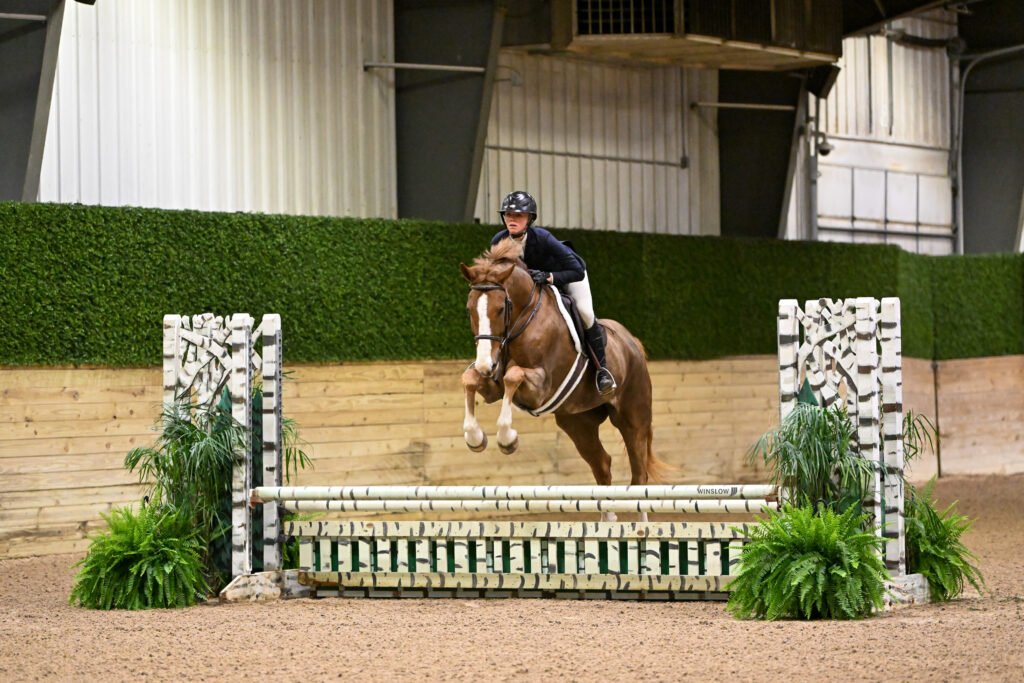 WEC: How was your first experience at WEC Ohio?
I love it. All of the horses seem to really like it. It is nice to be able to get out in a big arena and jump bigger tracks on some of these guys that need a little bit more experience in a friendly place. Many places don't let you take them in the ring beforehand, and some of my younger horses that have been able to school have been happy. They are doing a lot better here than I think they have in other places. The courses have been great, and the stalls are all matted, which makes a huge difference on their legs. 
 WEC: What is one short-term goal and one long-term goal for your career? 
My short-term goal is to get my horses all solid. I want to get my jumper really solid and comfortable in the grands prix. I have a few younger ones as well that I would really like to develop. I have a three-year-old at home that is turning four this year, so I am excited to get that one developed and showing.
Long term, I want to start doing a sales string of younger horses and develop some affordable top-quality horses.
Thank you, Katie, for taking the time to talk with us! We wish you continued success in your career.