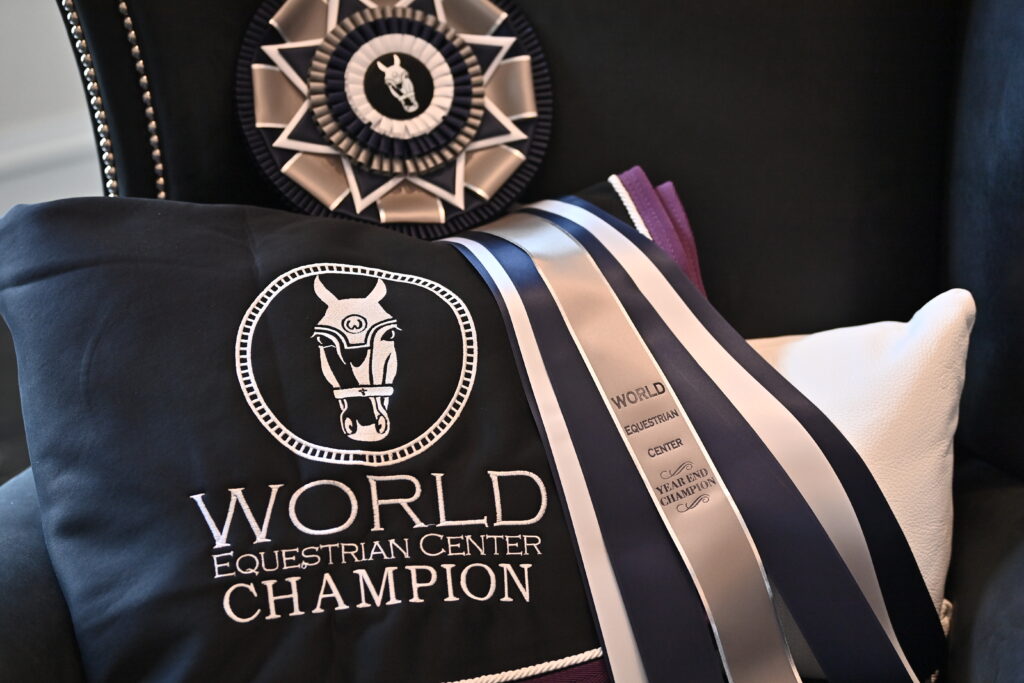 World Equestrian Center is pleased to recognize our hard-working exhibitors with year-end championship awards. Exhibitors accumulated points based on placings at World Equestrian Center shows at both the Wilmington and Ocala venues throughout the 2022 competition season.
Championship prizes and ribbons have been awarded up to sixth place in nearly 200 divisions. Year-end awards may be picked up at either facility.
Click below to see the list of winners from both of our horse show venues:
At World Equestrian Center – Wilmington, please see Julie Agar in the show office to pick up your awards.
At World Equestrian Center – Ocala, please see Jen Glass or Becky Warner at the awards department located in Indoor Arena 3 around the corner from Parlanti.
Congratulations to all of our exhibitors!
About World Equestrian Center
World Equestrian Center features two premier equestrian and multidisciplinary venues in Ocala, Florida, and Wilmington, Ohio.
These exclusive facilities comprise state-of-the-art arenas, expansive stadiums, versatile outdoor space, sporting fields and well-appointed exposition centers. An abundance of lodging options and luxury accommodations are conveniently located on-site, along with shopping and dining throughout each property.
Dedicated to offering great sport and good fun in a family-friendly environment, World Equestrian Center promises an unparalleled experience for exhibitors, spectators, vendors, sponsors and retailers built on three core values: Quality. Class. Distinction.
Learn more at  wec.net 
Media Contact
Candace FitzGerald