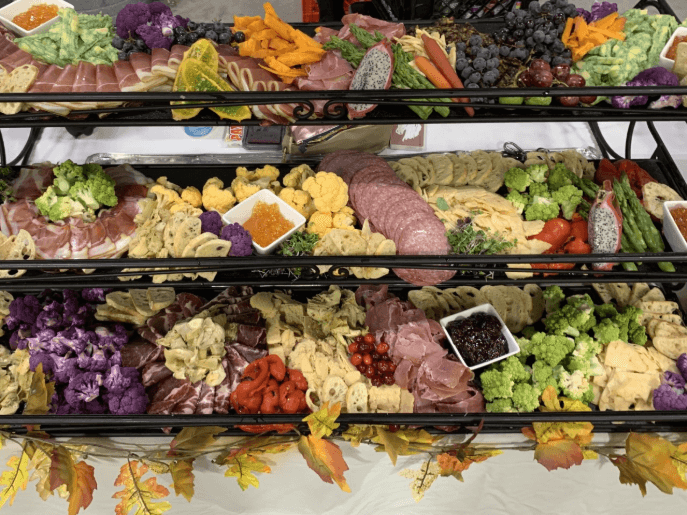 WEC Fall III horse show was aplenty with thrilling equestrian sport and fun events for exhibitors and spectators alike. Dragonfly Academy, our new World Equestrian Center school, was onsite throughout the week offering free tutoring in the Paddock Club on Friday and sponsoring a delicious exhibitors party for the Grand Prix on Saturday. The highlight of the week was the kickoff of the first leg of our inaugural World Equestrin Center Premier Championship Cup on Friday, which started with the WEC Premier Equitation Championship where the first of three 2019 Chevrolet Blazers was awarded to the winner of the class. Exhibitors enjoyed an elaborate exhibitor party ringside prepared by WEC's Executive Chef Aaron Kemp which featured an expansive farm board, an interactive garden box, an array of hors d'oeuvers, four entrees and decedent desserts.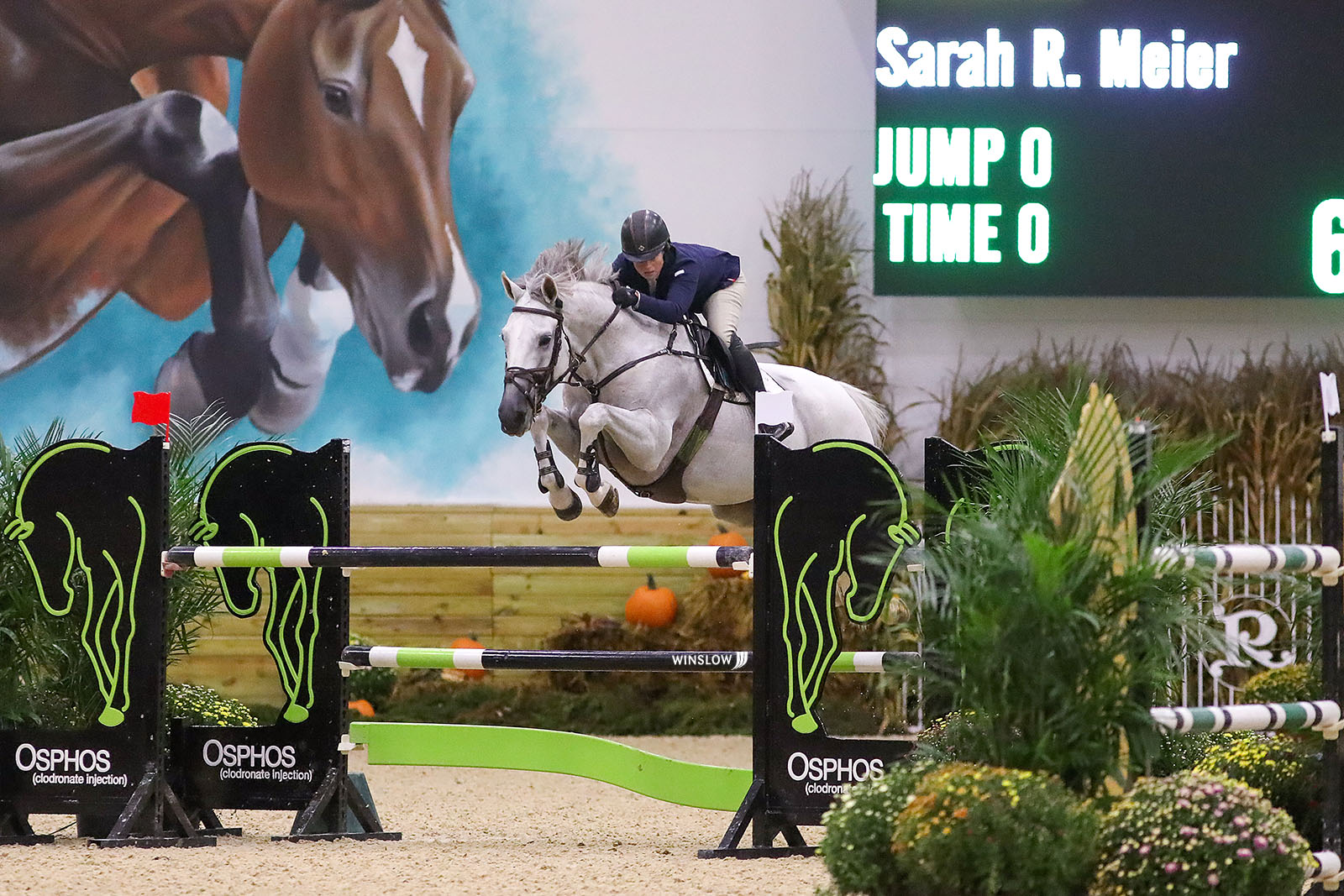 The week kicked off with Thursday's $5,000 Welcome Stake 1.35m sponsored by CWD Sellier where Sarah Meier and her own Chanel sealed the win about mid-way through the class, impressing spectators with their incredible speed. The pair jumped double clear with an incredible times of 83.527 and 35.264 seconds. Meier managed to pilot Chanel through the quick round by hugging the inside track to fences four, eleven and twelve, shaving crucial seconds off of their time and was thrilled with the grey mare saying, "I thought Chanel was amazing, she never lets me down. I thought she tried her heart out. I can never say enough good things about this horse and what she does for me. It was good day…it's always a good day when you win!"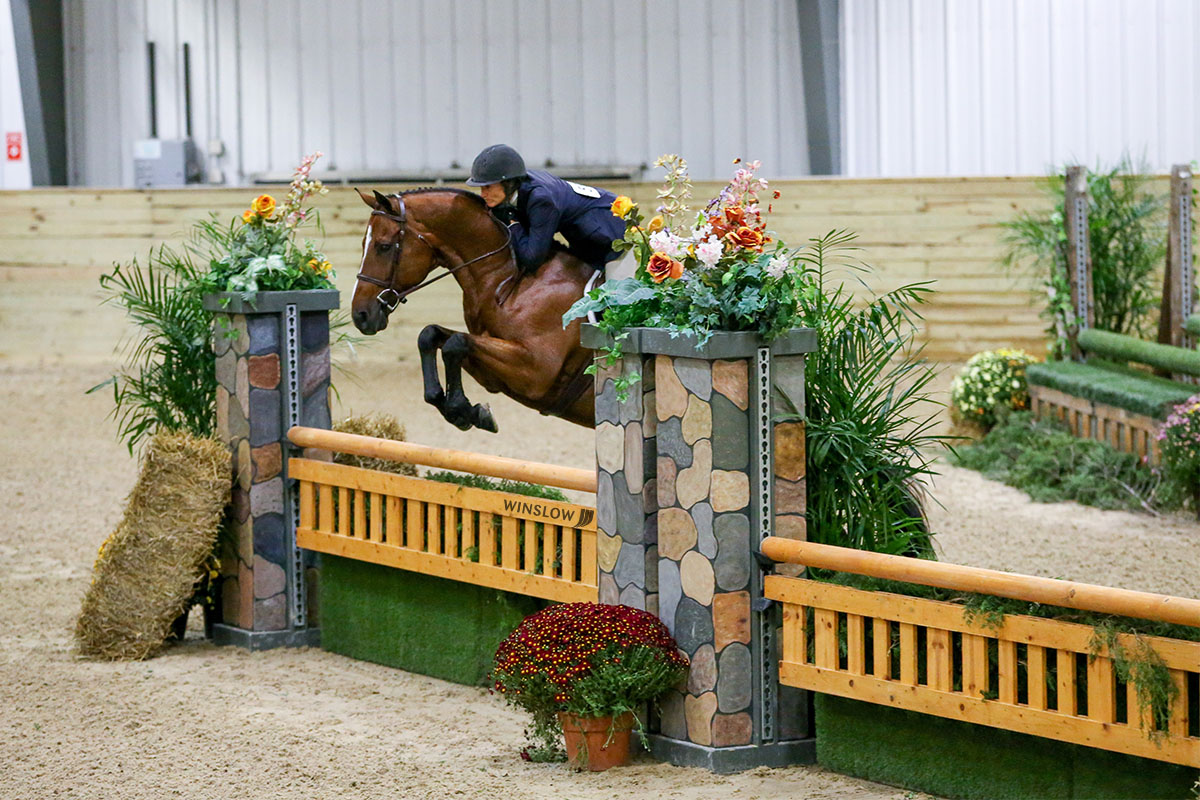 Exciting equestrian sport began in the R+L Arena on Friday with the Open $20,000 USHJA National Hunter Derby where Havens Schatt and Caroline Moran's Happy Thoughts (Colman x Peggy Lee) earned impressive scores of 89 and 92 to win the class. This was a special win for all involved. Happy Thoughts is an Equine Ambassador for the Equus Foundation, meaning that all of his USHJA National Derby earnings are donated to the foundation. Schatt was particularly proud saying, ""Equus Foundation is a foundation for horses that's a lot like Danny and Ron's Rescue for dogs. It's not as easy to adopt out a horse as it is to adopt out a dog, so this foundation raises funds for horses in need. Hopefully Happy Thoughts (Bob) will continue his winning ways for all of the horses that are in need because there are for sure a lot out there."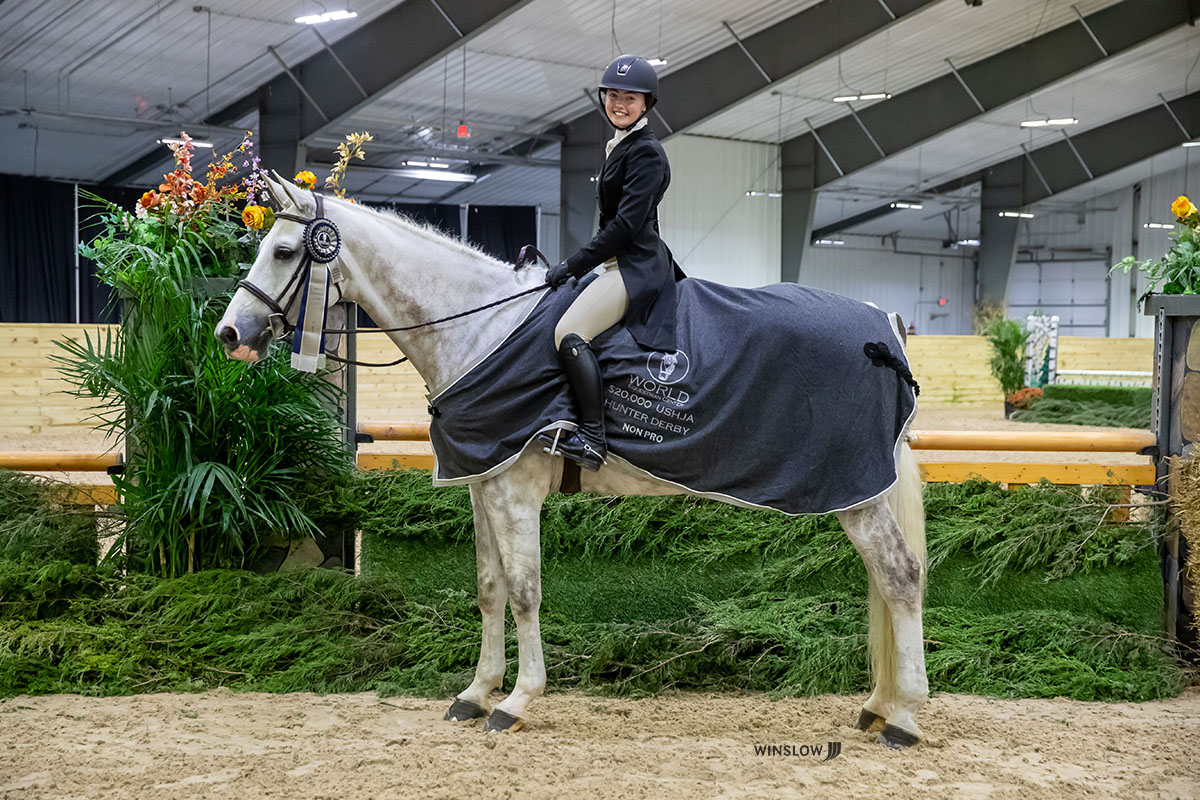 Derby action continued into the Non Pro $20,000 USHJA National Hunter Derby on Friday where Gabriella Lewis and H Wayne Burnett's Lex Toccino topped the class with scores of 87 and 81. The pair have found great success at shows on the East Coast and in the Midwest. Lewis was excited about their win saying, ""I watched a lot of the Open riders go, so I had a really good feel for what the course would ride like. I was definitely focused on getting a nice canter to all of the jumps because the course rode nice and forward. I've been riding Lex Toccino (Lex) for about a year now. We've had a lot of success together and I've really enjoyed riding him."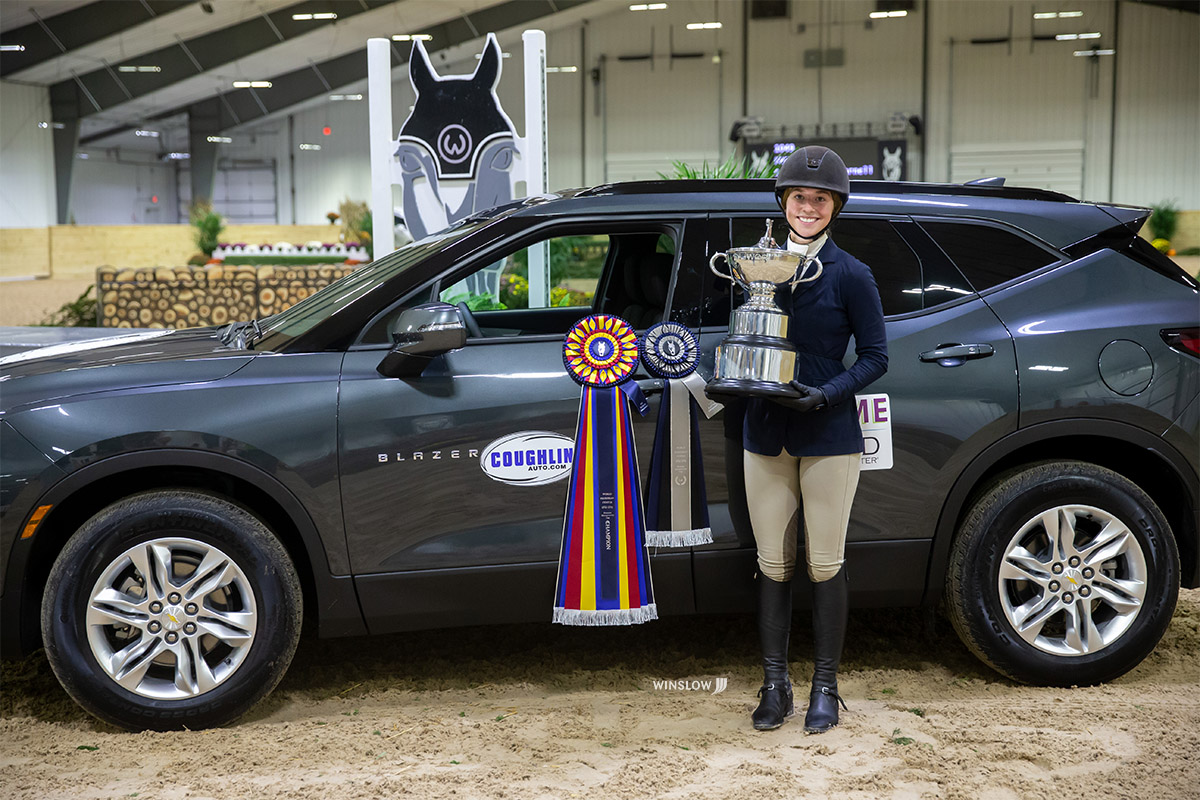 The first leg of the WEC Premier Championship Cup kicked off on Friday with the WEC Premier Equitation Championship where the first of three 2019 Chevrolet Blazers was awarded to first place finisher Olivia Darnell aboard Lily Beck's Freakfeld (Tangelo Van De Zuuthoeve x Mikina Field). The class was held in a traditional three-phase Equitation format with jump heights set at 3'6″. The beautiful course designed by Bobby Murphy of Lexington, Kentucky featured stunning fences including a WEC-themed Scrabble fence, brush obstacles and natural log jumps. The WEC Premier Equitation Championship began with an over fences phase that featured a more classic hunter course, but riders like Olivia Darnell made sure to put their own spin on the track, taking an inside turn to fence two. The class then progressed into the flat phase where riders were asked to demonstrate a working sitting trot, working rising trot, working walk, working canter, and counter canter in both directions. The final phase of the class presented riders with a more technical course that presented opportunities for inside turns and asked rider to demonstrate advanced skills like trotting into a line, halting, then cantering out of the line. Darnell excelled through all three phases and was crowned Champion of the WEC Premier Equitation Championship, receiving her name on the perpetual trophy, massive ribbons, a stunning Equitex cooler and a brand new 2019 Chevrolet Blazer.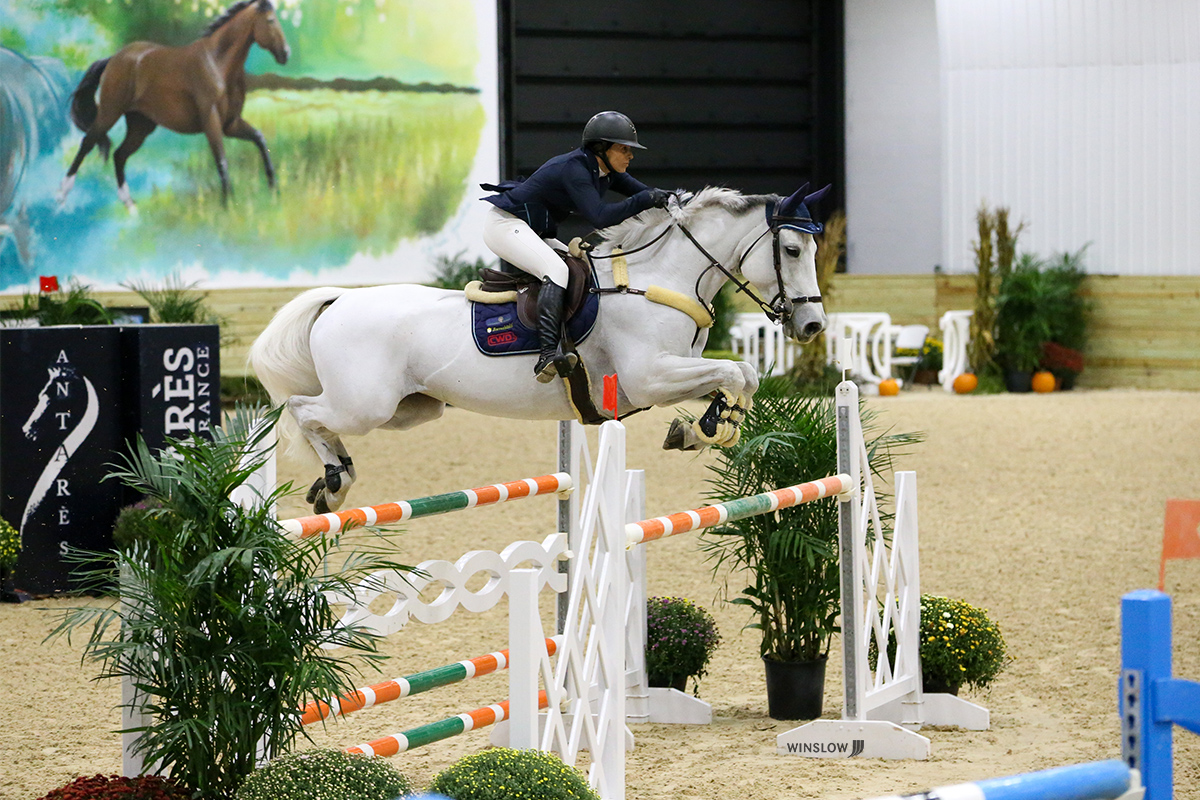 Saturday saw a fourth $25,000 WEC Grand Prix win in 2019 for Jill Gaffney and Freestyling Farms, LLC's Carlton Cafe (Carlton Clover x Moytura Spook). The pair were on a winning streak all Winter at WEC and returned to the Sanctuary Arena to claim another Grand Prix victory. Gaffney and the thirteen year old Irish Sport Horse mare were incredibly quick in the jump off with a time of 35.157 seconds, about two seconds quicker than second place. Gaffney could not have been more happy to be back at WEC saying, ""I'm glad to be back at World Equestrian Center again. We haven't been back since the Winter. We have a lot of really nice young horses right now. The ones we did bring went to Princeton Young Horse Finals and jumped clear rounds. So, we have a bunch of new horses that are here. It's fun to bring them here, this is a great venue for young or new horses."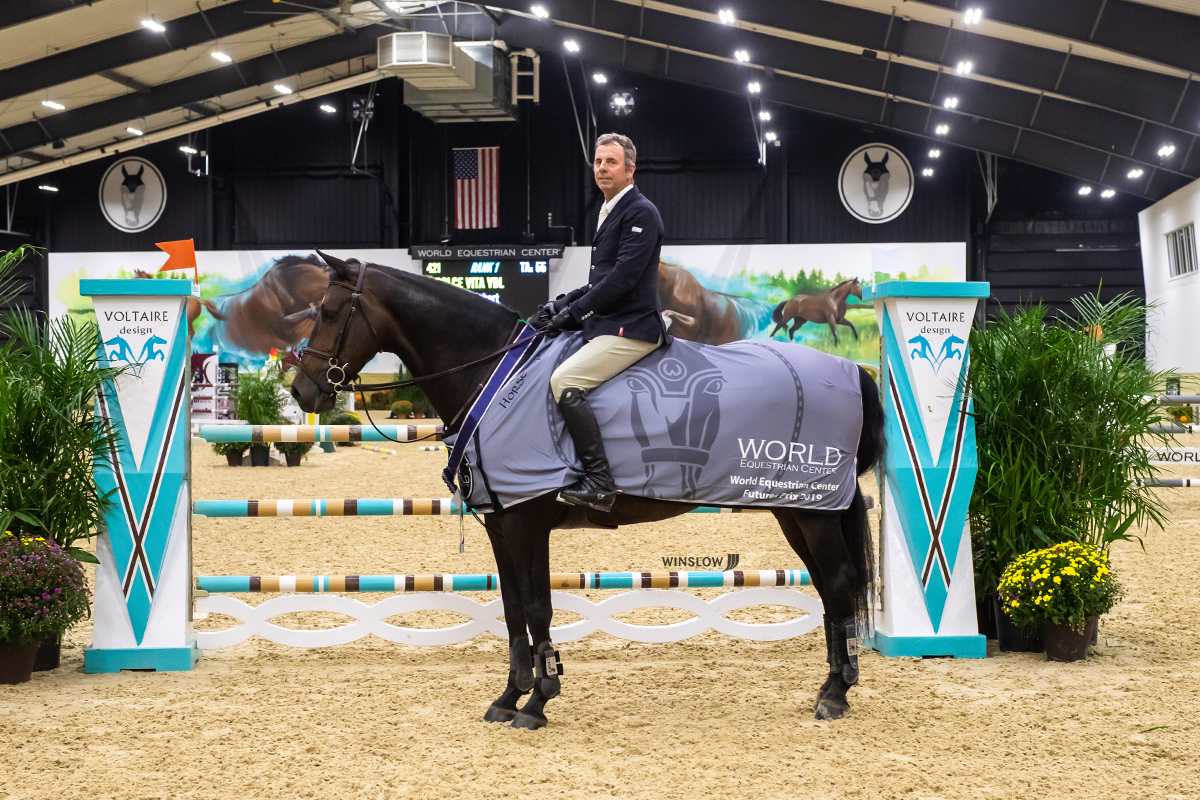 Saturday also saw rigorous competition in the $7,500 Futures Prix 1.30m sponsored by Voltaire Design where about five-tenths of a second separated the top three placings. Richard Rinehart and Allison Vinatieri's La Dolce Vita VDL (Zapatero VDL x Tilly) stole the win from the bottom of the order with times of 82.558 seconds and 37.132 seconds. Rinehart commented, ""It was nice to ride La Dolce Vita VDL again. I call him Ferrari. He had a Summer of limited mileage and it's good to dust him off. I'd like to say a special thank you to the Vinatieri family for giving me the opportunity to ride and work with him."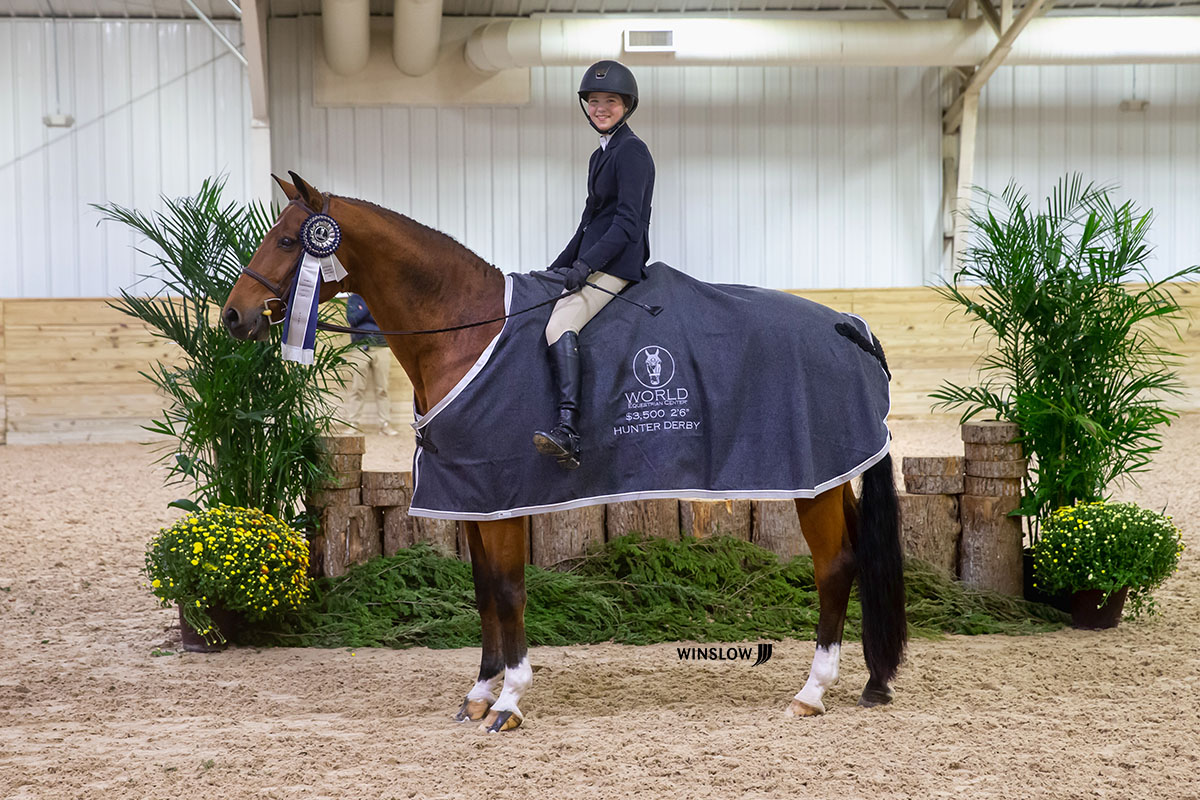 The Roberts Arena hosted a record twenty seven entries in the $3,500 Non Pro Hunter Derby 2'6″. Katarina Kojis and Kyle Owen's Gatsby (Carismo x Fiorella) took first place in the Derby, as well as Champion in the Intermediate Children's Hunters.
Join us for the remainder of the WEC Fall horse shows featuring 5 back-to-back shows with nearly $1 Million in money and prizes offered. Feature classes include two $50,000 Grand Prixs and 16 Hunter Derbies during the series with two $20,000 USHJA National Hunter Derbies (Open and Non-Pro) weekly. Entries are open now and stall reservations can be made online at www.horseshowing.com. Live streaming of our Fall Classic I begins October 16, courtesy of ShowNet.
Photos courtesy of Winslow Photography.