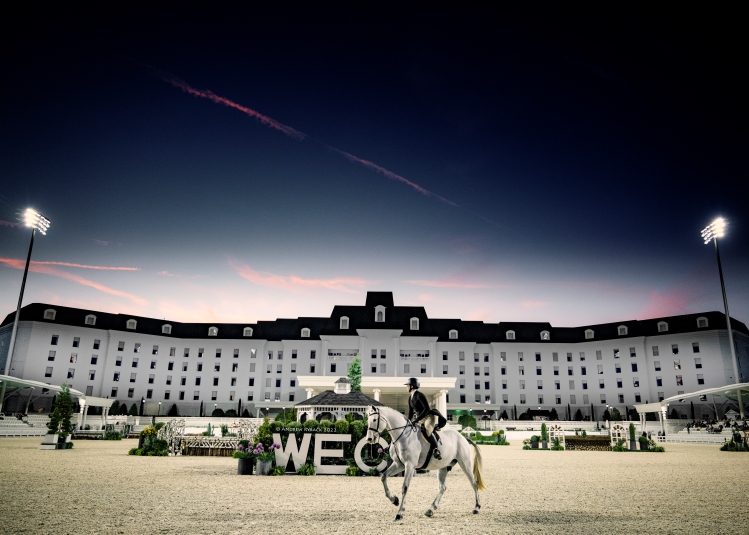 World Equestrian Center – Ocala proudly uses Musco's LED Technology to light up our facility. Musco provides optimum lighting to enhance both our indoor and outdoor equestrian sport competition arenas. Musco's LED Technology allows the Grand Outdoor Arena to be perfectly lit, so World Equestrian Center – Ocala can continue to showcase top equestrian sport and hold international events in the future. Read on for additional information about Musco's LED Technology at World Equestrian Center – Ocala.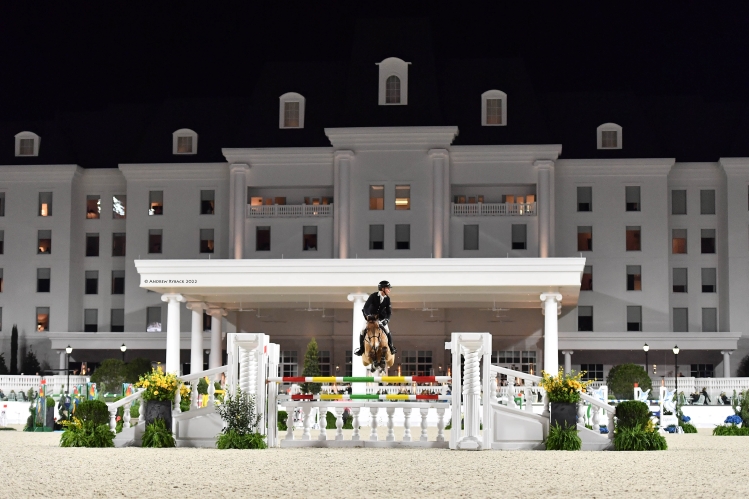 The Challenge
The World Equestrian Center in Ocala, Florida, is the largest equestrian sports complex in the United States. Competitors get up early and stay late to train with their horses and compete in a variety of equestrian events at the facility, which also hosts events ranging from car shows to concerts. The facility needed a proven lighting solution that would eliminate shadows on the competition surface without affecting the high-end development surrounding the facility with spill light or glare. Additional considerations included plans to host international events and the need to optimize for television and livestream broadcasts.
The Solution
World Equestrian Center management investigated lighting providers and learned of Musco's experience providing solutions for special builds and television broadcasts. Research determined that Musco's Total Light Control—TLC for LED™ system could provide the high light levels needed on the competition surface while controlling spill light and glare. Because of their commitment to providing guests with a world class experience, leaders installed the technology around the Grand Outdoor Arena as well as three other facilities around the Center. 24/7 proactive Control-Link® monitoring centralizes scheduling of all four systems, and staff can rest easy knowing that every part and all labor is covered through the year 2030 by Musco's comprehensive warranty.
"Musco has done a great job and the lights have been nothing but phenomenal. We especially appreciate that this lighting does not cause shadows in the arena, which could be problematic for both human and equine athletes.Their warranty and service is hands down the best. They answer every time we call, they're quick to respond, and are very helpful" – Vinnie Card, Director of Operations, World Equestrian Center
Project Facts
System: Total Light Control—TLC for LED™
Number of Fixtures: 208
Energy Reduction (compared to typical HID Equipment): 57%
Average Footcandle: 150