Welcome to the Spring 2019 issue of the World Equestrian Center Magazine!
Spring is a time of renewal and hope and this issue reflects that beautifully, from the colorful cover, to the inspirational stories of passionate horse people who have pursued and achieved their dreams, the April issue is alive with possibilities. If you can dream it, you can do it!
The magazine is available in print distributed at World Equestrian Center, Golden Ocala Golf & Equestrian Club – print copies are available upon request.
Read it online at issuu or www.wec.net.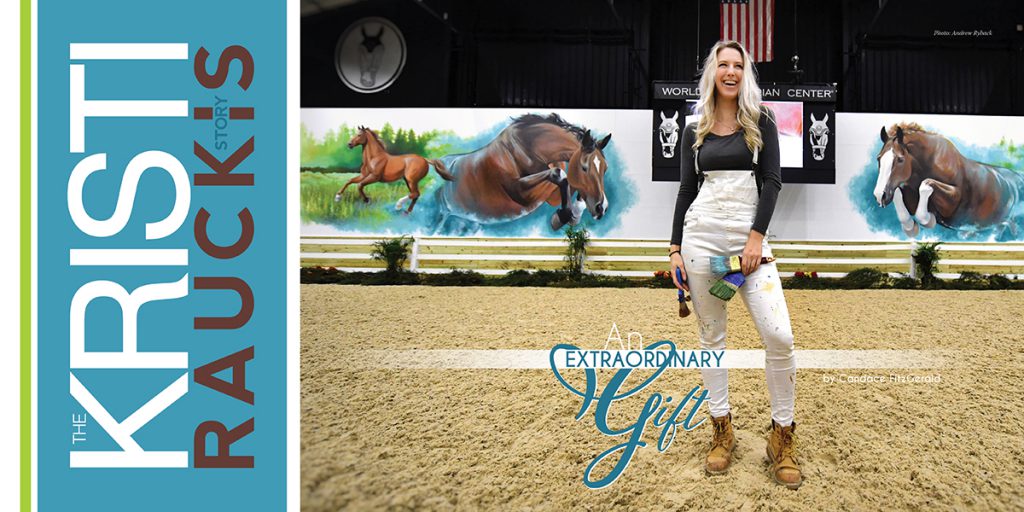 Our cover story features the talented artist Kristi Rauckis and her 4 Horses mural, a piece of her heart that she donated to her World Equestrian Center family.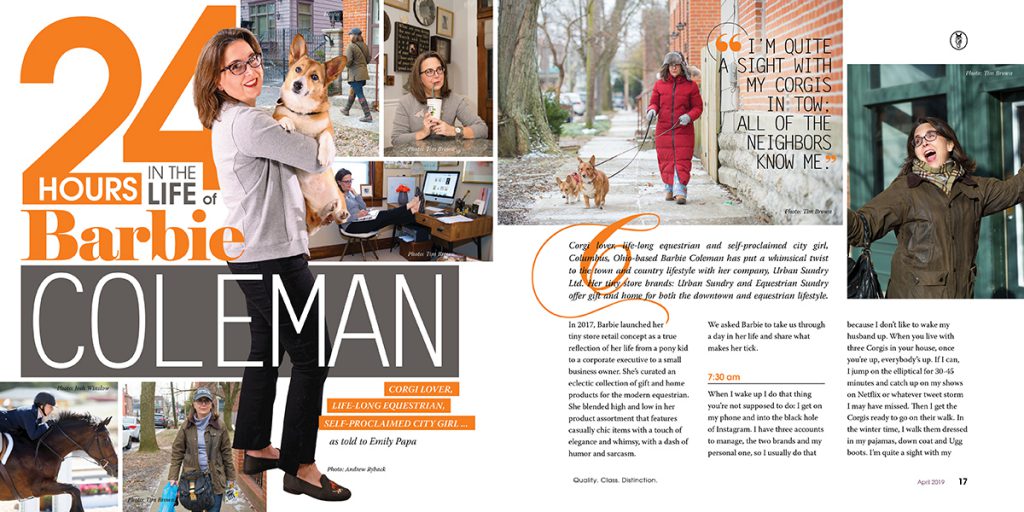 Our 24 Hours features the self-described #girlboss Barbie Coleman, owner of Urban Sundry and Equestrian Sundry. Barbie is a horsewoman and entrepreneur whose vision for a 'tiny store' on wheels has come to fruition in the most vibrant way. With humor and a bit of sass, she takes us through a day in her life that includes riding, working and caring for a bevy of Corgi's.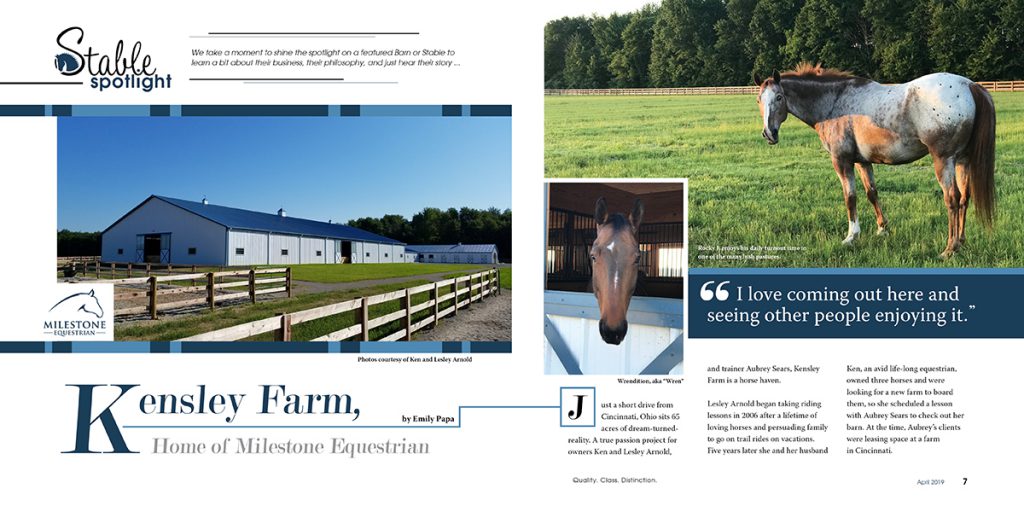 In this issue's Stable Spotlight, we tour Kensley Equestrian Home of Milestone Equestrian and meet a team committed to creating a top equestrian facility and a place to share their passion for riding and competing.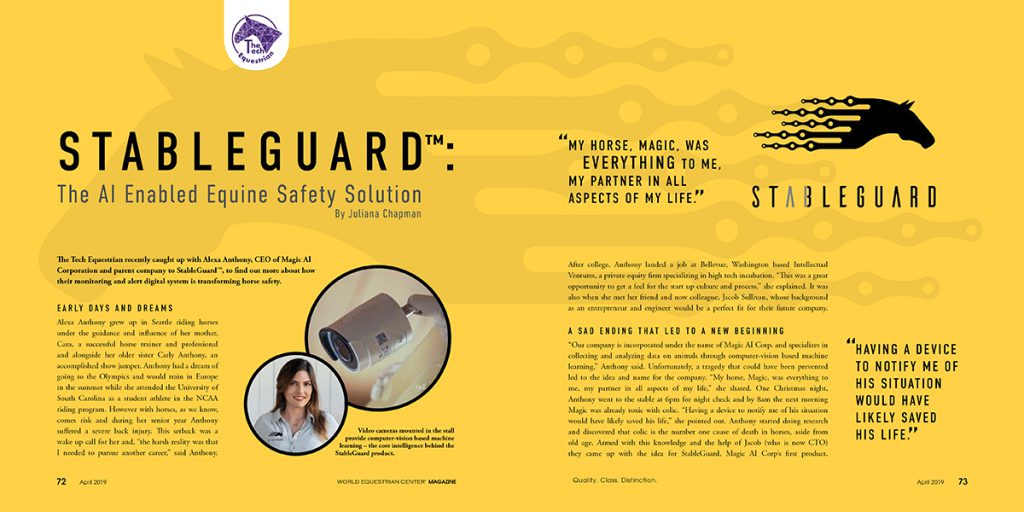 The Tech Equestrian column introduces us to Alexa Anthony, Founder and CEO of Magic AI Corp. and Stable Guard, an innovative digital monitoring and alert system that is transforming horse safety.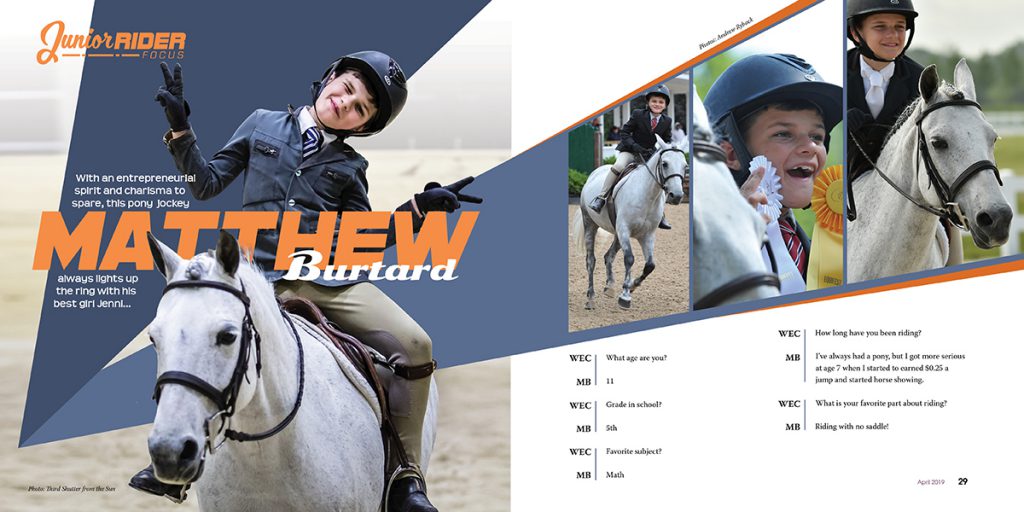 Charismatic pony rider Matthew Burtard is the focus of our Jr. Rider spotlight. He is a terrific young rider and a budding entrepreneur.
Our Equestrian Style article follows the Junior career of Emma Kurtz, an exceptional rider who made her dreams a reality with a combination of talent, hard work and determination.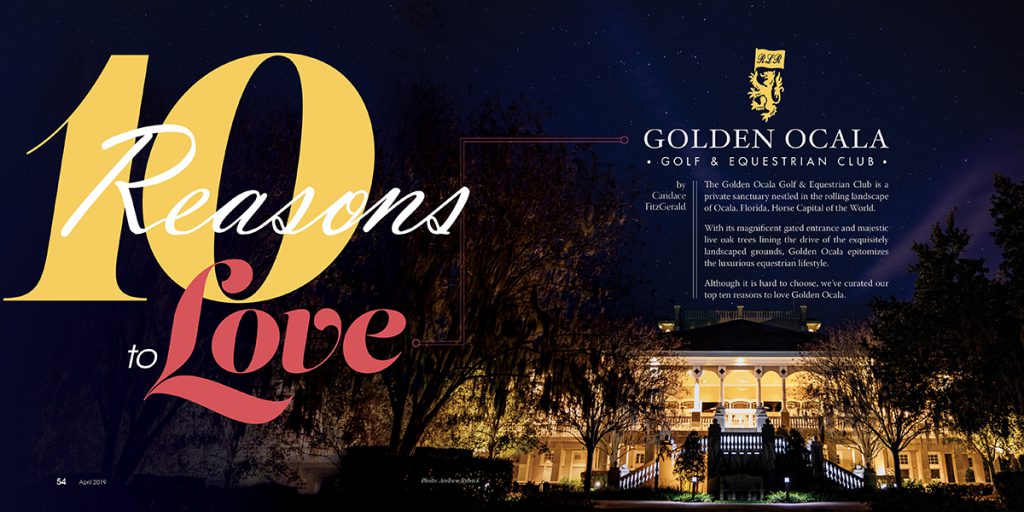 We bring you a fun list of 'Ten Reasons to Love Golden Ocala' and we think you'll agree that it looks like heaven for equestrians and their horses.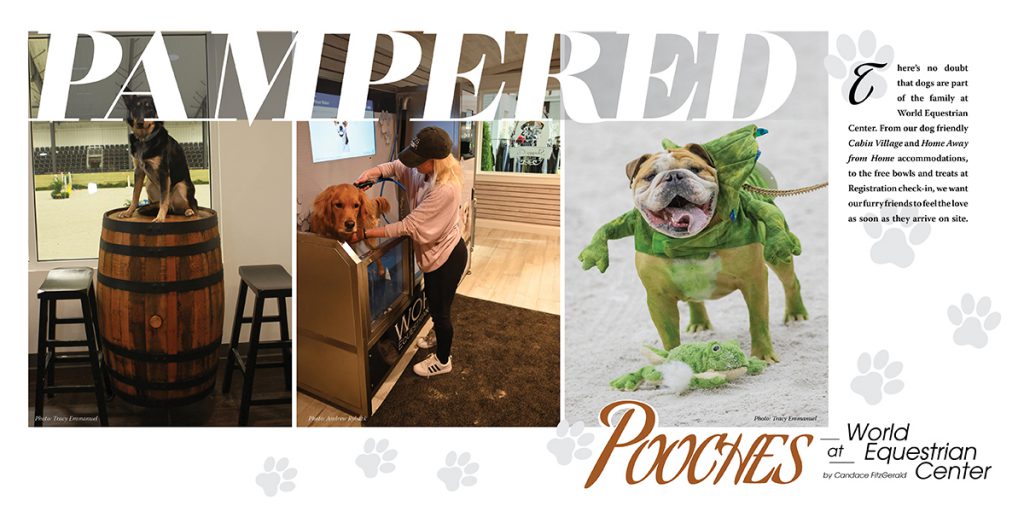 New features this month include a focus on horse show dogs and the many amenities for them at WEC, as well as a Horse Show Dad feature that shares a unique perspective on being a supportive parent in the horse show world.
About World Equestrian Center
Since its 2016 debut, the World Equestrian Center has been lauded as a game changer in the exclusive equestrian sports industry based on its stunning facilities, well-managed events and unmatched customer service.
The World Equestrian Center currently operates 28 weeks of AA rated Hunter / Jumper horse shows at the Wilmington, Ohio facility. We provide great sport and good fun in a family-friendly environment.
Construction is now underway on a second, larger World Equestrian Center in Ocala, Florida, scheduled to open in January 2021. For more information please visit www.wec.net.
Connect with the World Equestrian Center on Social Media: