World Equestrian Center Magazine VOL I 2023 is out now! Grab your FREE copy at either venue or read it online now at wec.net!
In this issue we share a collection of stories based on hope, incredible kindness and selfless service to others. We meet people who driven by a passion for horses, uproot themselves and with great dedication and determination change their lives to focus on the sport they love. Be sure to read the entire issue for these stories and much, much more.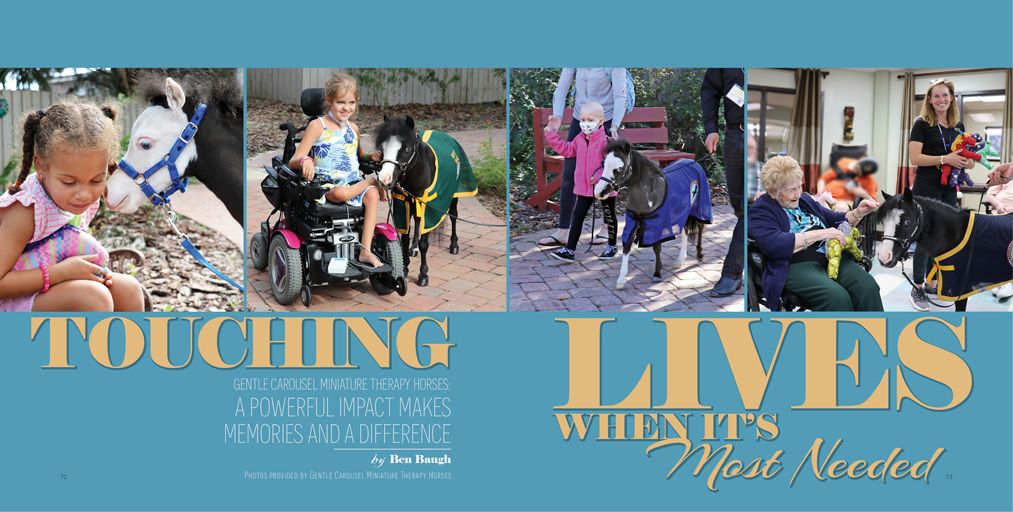 Let us introduce you to the extraordinary Gentle Carousel Miniature Therapy Horses and the important work their 23 equines do for people facing illness, trauma and adversity. Whether they are traveling to disaster sites, visiting hospitals or supporting reading and literacy in schools, the tiny horses help to bring calm, peace and healing; spreading messages of hope and love wherever they go.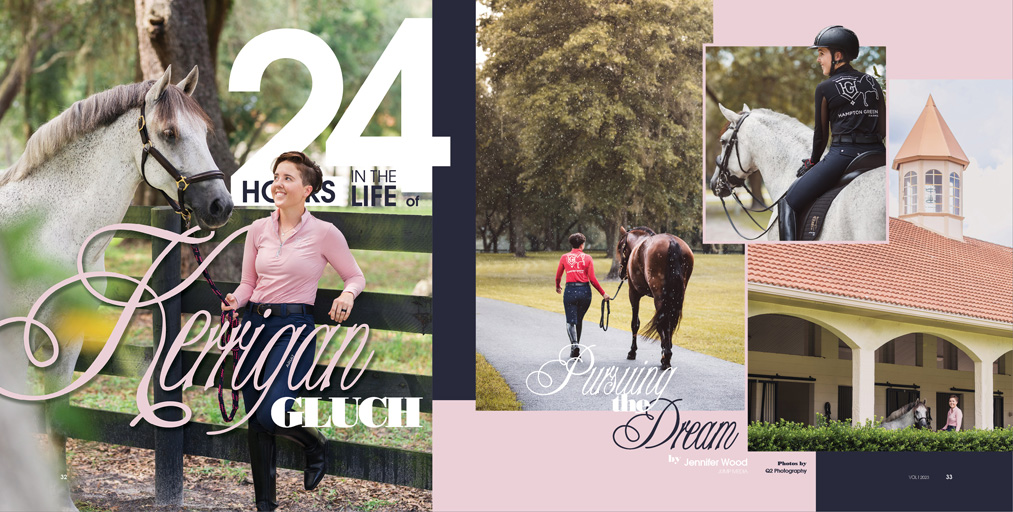 We spend 24-Hours with Kerrigan Gluch, a young professional on the path to becoming a top international-level dressage athlete thanks to a confluence of well-known names in the sport and her own determination, willingness to learn and talent.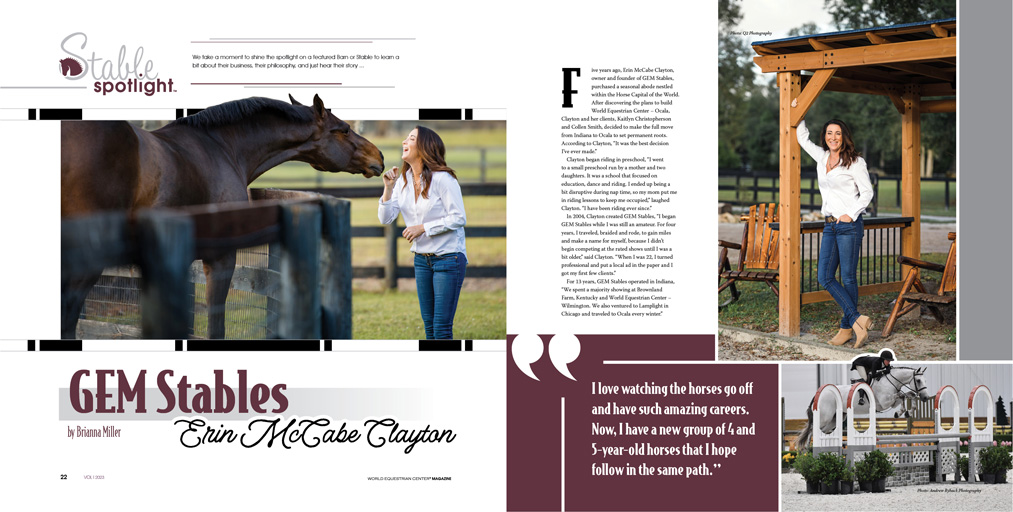 Our Stable Spotlight shines on GEM Stables and Erin McCabe Clayton who fortuitously purchased a farm in Ocala five years ago. Once she heard of plans for WEC – Ocala, Clayton decided to set permanent roots there. Learn why Clayton says it was the best decision she ever made.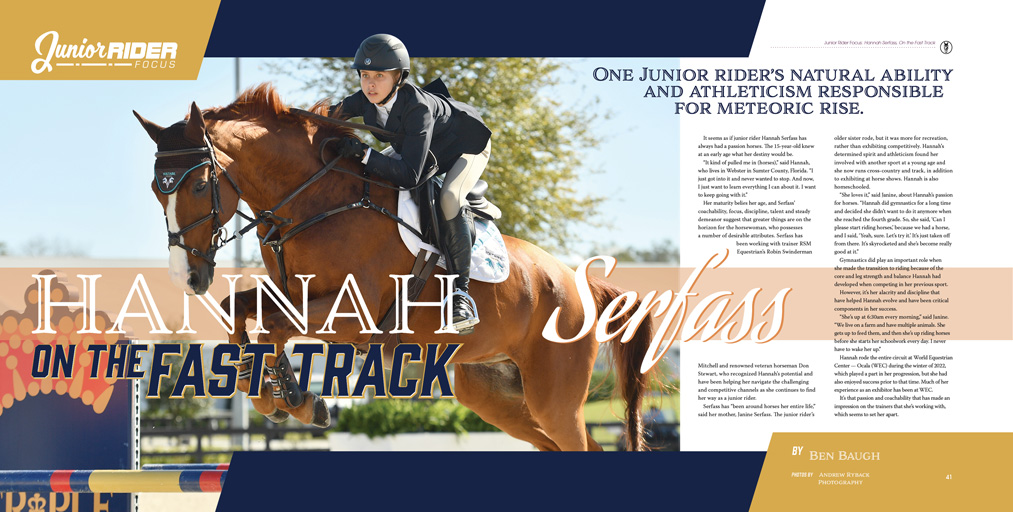 Once Hannah Serfass discovered horses, the passionate young rider jumped in with both feet and never looked back. Check out the Jr. Rider Focus to follow her impressive trajectory in the sport.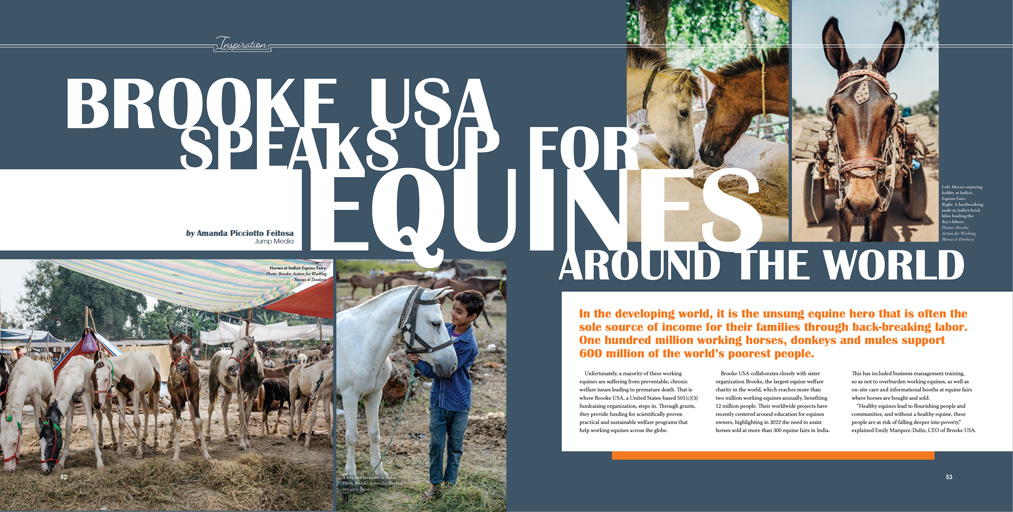 Get to know Brooke USA, a United States-based 501(C)3 fundraising organization that helps working equines across the globe through grants which provide funding for scientifically proven practical and sustainable welfare programs.
Click through to read these stories and much, much more!