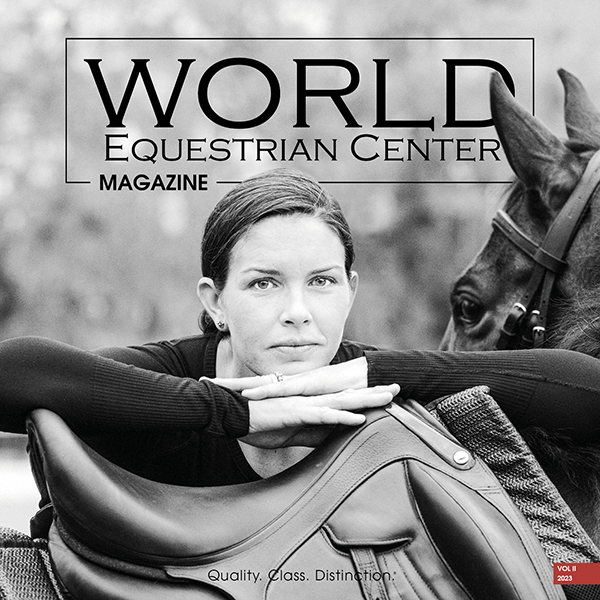 World Equestrian Center Magazine VOL II 2023 is out now! Grab your FREE copy at either venue or read it online now at the link below!
In this issue, we meet extraordinary people who have taken many different pathways to finding and defining their mission in life. Sometimes those journeys are direct and straightforward, sometimes they are winding and require a restart or a leap of faith. In the end, it is often the experiences of the journey that help define the mission.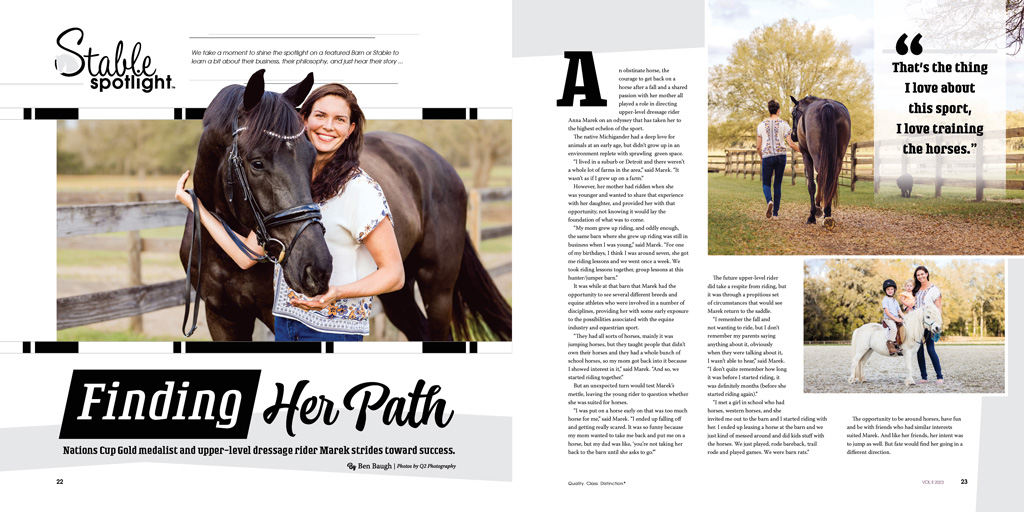 Our stunning cover star is Anna Marek, a Nations Cup Gold Medalist and upper-level dressage rider whose love of training and taste for winning has fueled her rise in the sport. In our Stable Spotlight feature, Marek shares her journey from a timid child rider to relaxed, fun-loving teen equestrian and a ride that ultimately brought her to international competition.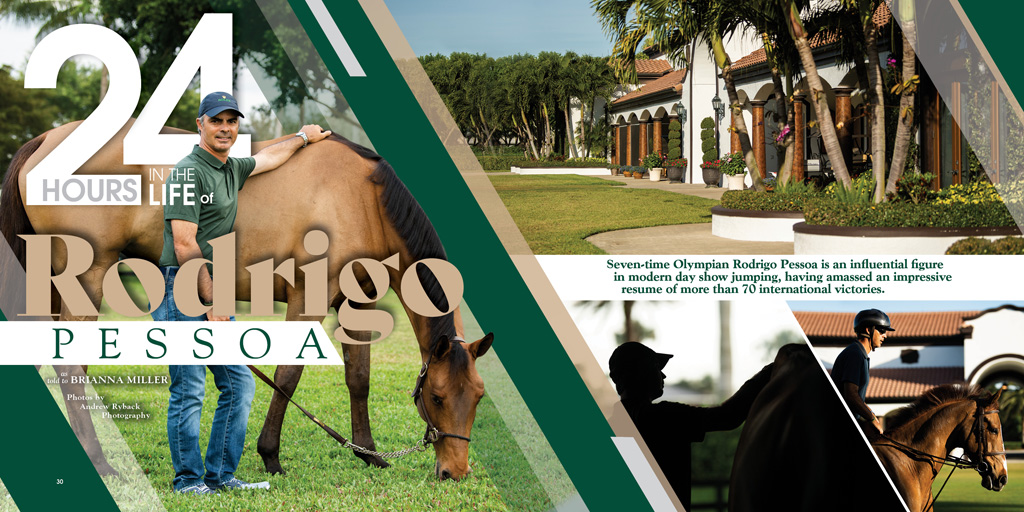 We spend 24-Hours with seven-time Olympian Rodrigo Pessoa and learn how he approaches the balance between training, competition, traveling and family life. He shares his passion for the sport and his dedication to remaining at the top of his competitive game. We photographed him at the stunning winter headquarters of his Amethyst Equestrian in Wellington, Florida.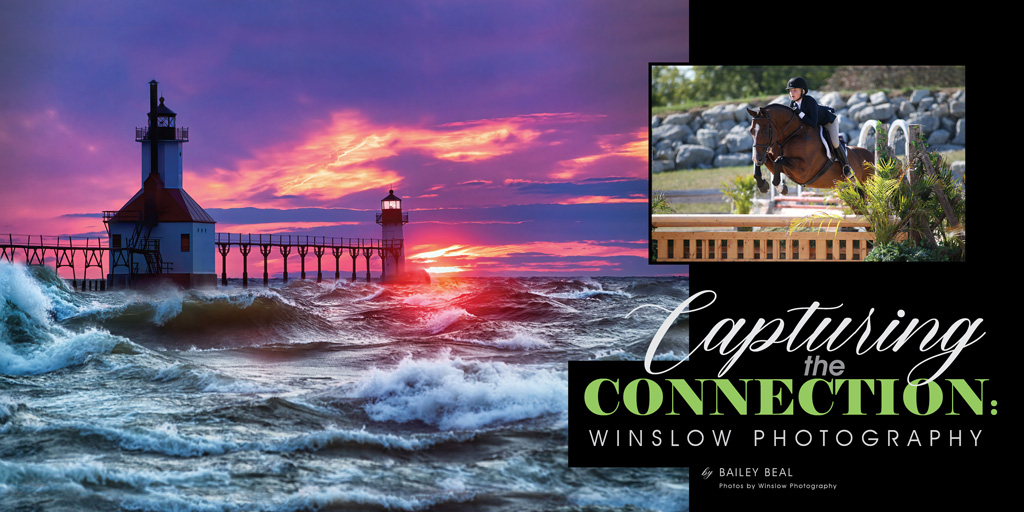 Get to know Josh Winslow of Winslow Photography who sees horse shows through the lens of his camera, capturing the deep understanding between horse and rider and the transformative moments that define equestrian sport.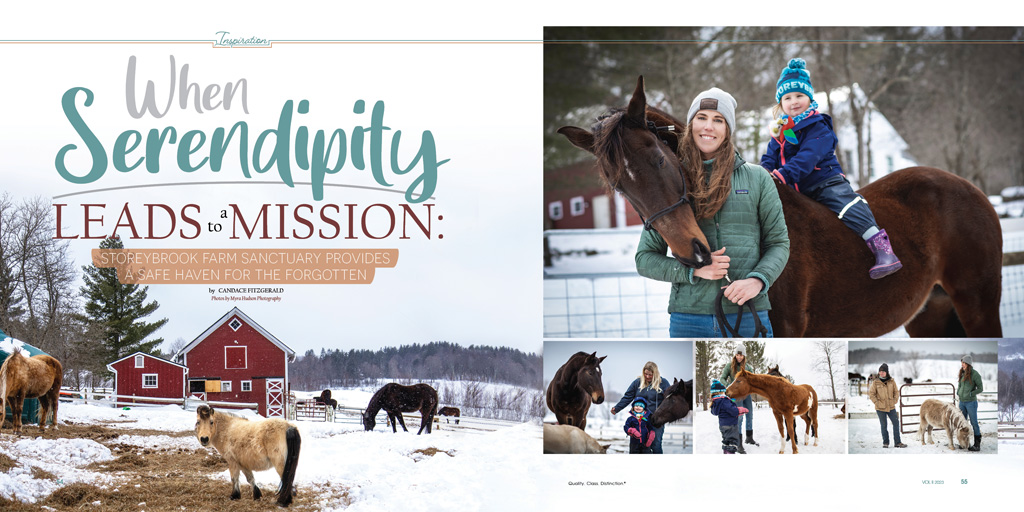 We're inspired by Olivia Alcorta, founder of Storeybrook Farm Sanctuary whose serendipitous concern for an Amish cart hose called Abe helped established her mission to rescue, rehabilitate and rehome America's forgotten horses (and many other animals) at her charming family farm in Vermont.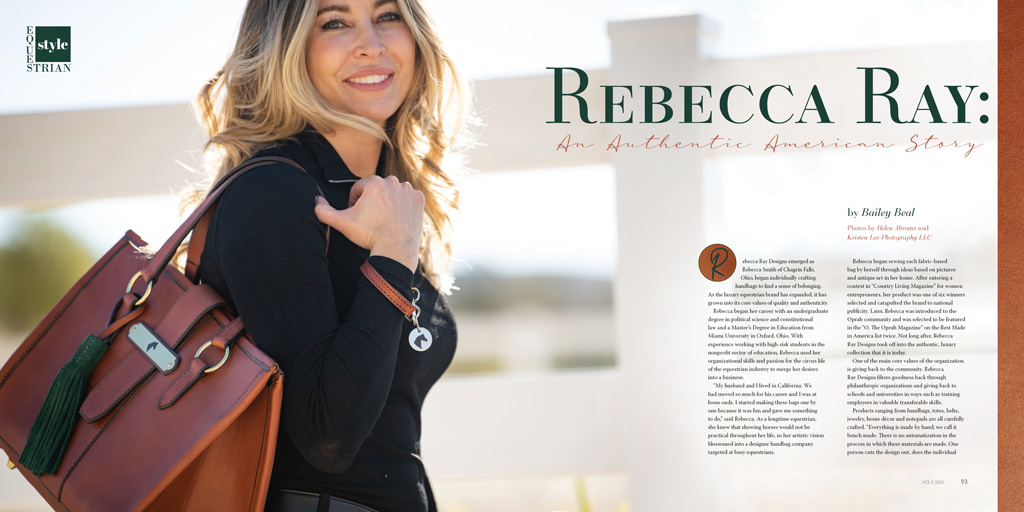 Our Equestrian Style columns takes us behind the scenes with Rebecca Ray Designs. The iconic brand has carved out a niche as purveyors of authentic bench-crafted handbags and totes made in American by women artisans. With designs that embody the sporting lifestyle and a unique commitment to creating "honest luxury" the future is bright for Rebecca and her team.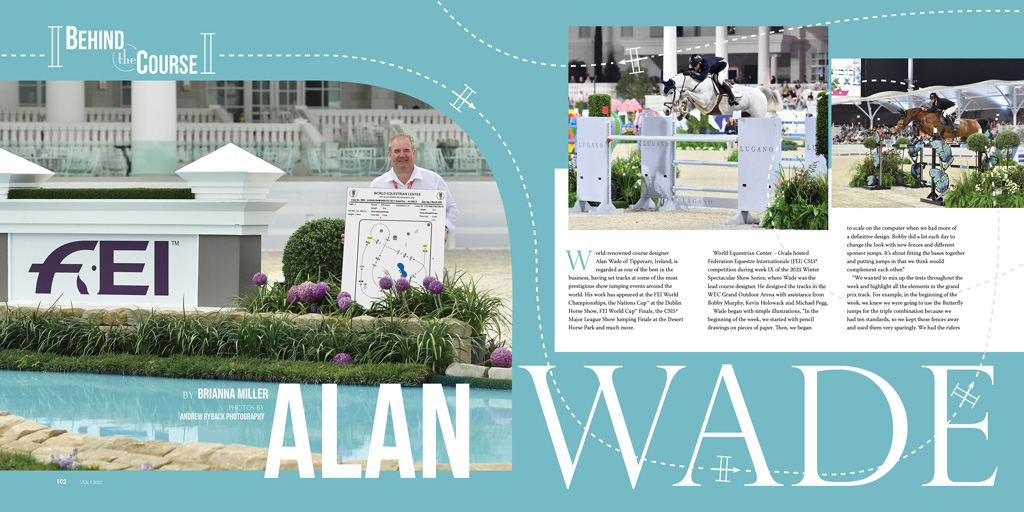 FEI Level-4 course designer Alan Wade headlines our new Behind the Course feature, where we meet the creative people who design intricate jumping tracks at horse shows all over the world. Alan shares his perspective on designing for the $150,000 Lugano Diamonds Grand Prix CSI3* in the World Equestrian Center Grand Arena during our 2023 Winter Spectacular circuit.
Click through to read these stories and much, much more!