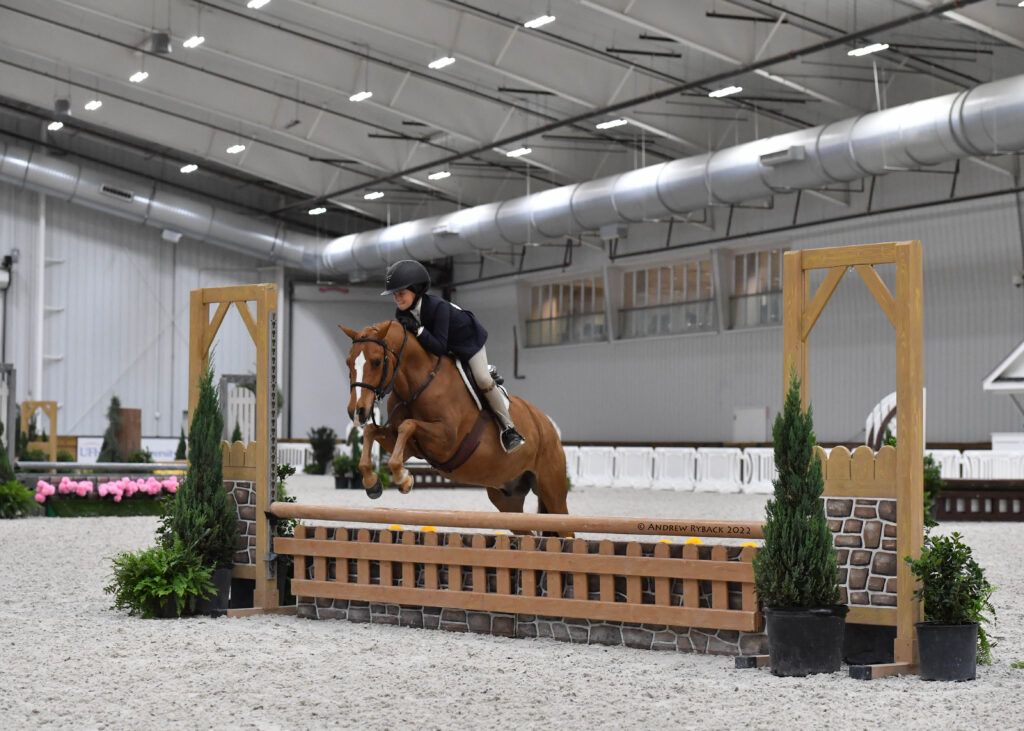 Ocala, FL – World Equestrian Center – Ocala (WEC) is pleased to announce the addition of six fall dates for open schooling to give horse-and-rider combinations an opportunity to train in our climate-controlled indoor arenas, a chance to ride in a unique atmosphere and welcome those who have not yet had the chance to compete at WEC.
The venue will open five arenas with two designated for flat work, there will be two dressage rings located within the CaptiveOne Advisors Indoor Arena 1, hunter jumps will be set in UF Health Indoor Arena 2 and jumpers will take over Indoor Arena 3. Schooling is open from 9am-3pm on each schooling day.
Registration and payment can be completed through the button below. $40/horse per day.
Ship-in horses only. Parking is available in front of Indoor Arena 5 or at the South Ship-in lot near Barn K.
Before horses are unloaded, riders must go to the show office with the appropriate health papers needed to receive a back number. Horses without a back number will not be permitted in the arenas. A waiver will need to be signed by all individuals coming onto the property for schooling including trainers, riders, owners, family members, grooms, etc.
Dates:
Thursday, September 28
Friday, September 29
Friday, October 6
Saturday, October 7
Friday, October 13
Saturday, October 14
Schooling Areas:
-CaptiveOne Advisors Indoor Arena 1 – Dressage
-UF Health Indoor Arena 2 – Hunters
9am-11am | 2'0"-2'3"
11am-1pm | 2'6"-3'0"
1pm-3pm | 3'3"-3'6"
-Indoor Arena 3 – Jumpers
9am-11am | .80m-1.0m
11am-1pm | 1.05m-1.15m
1pm-3pm | 1.20m-1.30m
-Indoor Arena 4 – Open Flat
-Indoor Arena 5 – Open Flat
Health Forms Required:
All horses entering the World Equestrian Center grounds must have:
Proof of a current negative Coggins test (within 12 months)
A 30-day statement of health, certificate of veterinary inspection or a health certificate, required for all horses arriving from instate or outside the state of Florida
Proof of mandatory vaccinations, required per US Equestrian rules
Click here for equine health and safety protocol details.
Horses who fail to arrive with appropriate horse show forms and paperwork cannot unload on to show grounds. Please have your paperwork and bring it to the show office upon arrival.
About World Equestrian Center
World Equestrian Center features two premier equestrian and multidisciplinary venues in Ocala, Florida, and Wilmington, Ohio.
These exclusive facilities comprise state-of-the-art arenas, expansive stadiums, versatile outdoor space, sporting fields and well-appointed exposition centers. An abundance of lodging options and luxury accommodations are conveniently located on-site, along with shopping and award-winning dining concepts throughout each property.
Dedicated to offering great sport and good fun in a family-friendly environment, World Equestrian Center promises an unparalleled experience for exhibitors, spectators, vendors, sponsors and retailers built on three core values: Quality. Class. Distinction.
Learn more at wec.net.