February 4, 2023 – Ocala, Fla. – World Equestrian Center – Ocala (WEC) will host FEI jumping competition on March 1 to March 4, 2023, in Ocala, Florida, during week IX of the 2023 Winter Spectacular Show Series. The competition is rated CSI3* and will feature highlight classes every day for exhibitors and spectators alike to enjoy in the WEC Grand Arena. National hunter/jumper competition will be held from Wednesday, March 1 through Sunday, March 5. Admission and parking are free for the week's horse show events.
In June 2022, Australian show jumper Lauren Balcomb was the winner of the first FEI-rated grand prix at WEC, the $140,000 Lugano Diamonds Grand Prix, with her top mount Verdini D'Houtveld Z. It was her first international grand prix victory, although she also proved her mettle by going double clear in her first Nations Cup the previous March.
Balcomb said, "I feel so fortunate having the World Equestrian Center in our backyard, and to have FEI events here is unbelievable. It is the most spectacular place to compete at, and I'm so looking forward to seeing more dates on the calendar for the summer too!"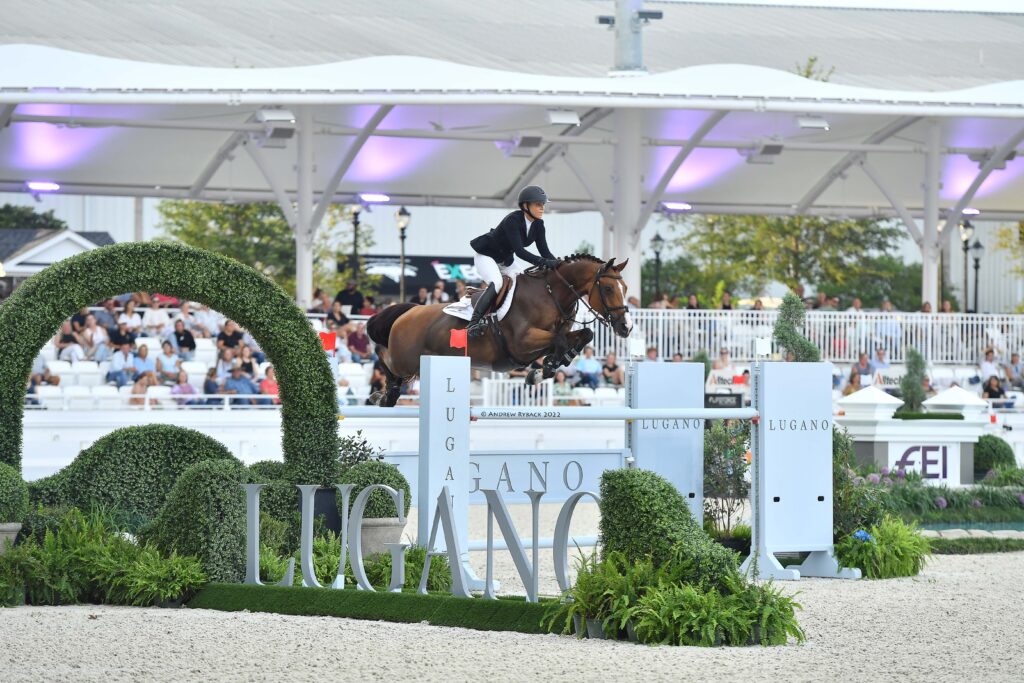 Entries are still open for FEI competitors. Those interested must enter through their national federation as well as through Show Management System.
FEI CSI3* Competition Schedule:
Wednesday, March 1
$6,000 1.40m CSI3* Speed | 8am Start
$40,000 1.45m CSI3* Speed
Thursday, March 2
$50,000 Welcome Prix CSI3* | 7pm Start
Friday, March 3
$40,000 CSI3* Power & Speed | 8am Start
Saturday, March 4
$150,000 Lugano Diamonds Grand Prix CSI3* | 7pm
Professional show jumper Alexa Pessoa (USA), who has shown around the world at top venues, will also compete during the CSI3* week at WEC.
"I am looking forward to participating in the inaugural winter three-star event at the World Equestrian Center in Ocala," said Pessoa. "We compete here regularly, and the facilities are world-class."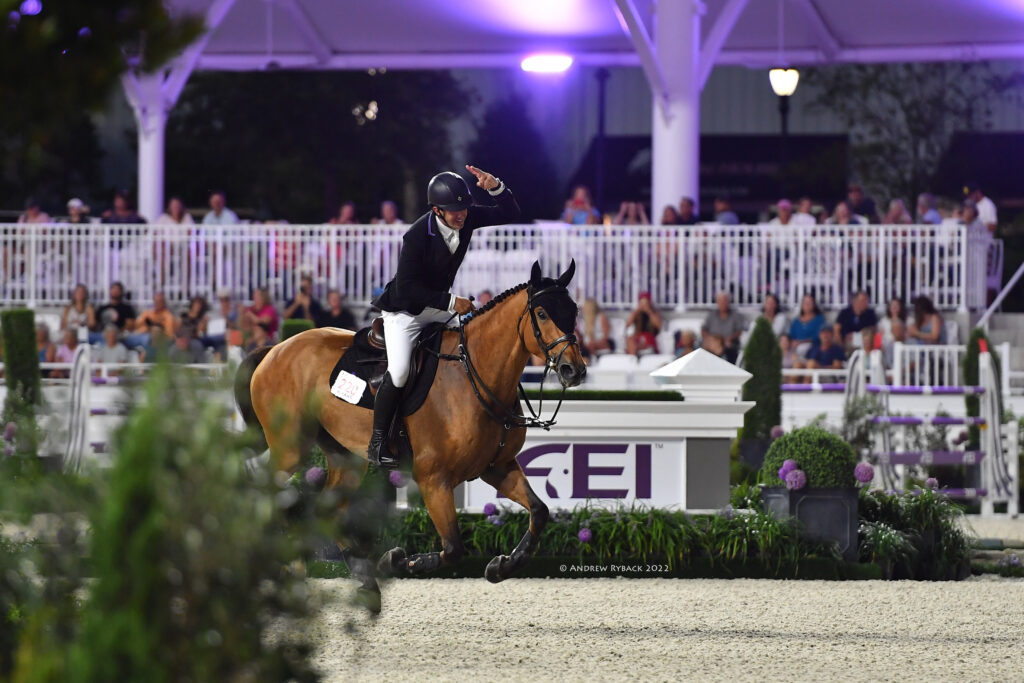 Wheels Up Presents The Grand Prix Dining Experience
The best seat in the house to watch the top-level equestrian sport under the lights at WEC – Ocala is in the Grand Prix Dining Experience presented by Wheels Up. Every Saturday night at 7 p.m. during the Winter Spectacular Show Series, tables offering the most coveted view of the Grand Arena are available at The Equestrian Hotel. Indulge in a three-course chef's dinner featuring complimentary beer and wine. A cash bar is available for spirits and bottles of wine from the in-house master sommelier's selections.
On Thursday, March 2, a special Welcome Prix Reception will be held on the terrace of The Equestrian Hotel for the $50,000 Lugano Diamonds Welcome Prix CSI3*. The night promises to bring elite international competition with the world's best show jumping competitors racing head-to-head for the lion's share of the prize money.
All for the Horses Expo Presented by Ariat International
The All for the Horses Expo, an all-equine industry tradeshow presented by Ariat International, Inc., will be held in Exposition Center 1 on March 3-5, 2023, at World Equestrian Center – Ocala. It will feature a carefully curated collection of more than 100 equestrian and lifestyle vendors selling items from tractors, jewelry, home furnishings, apparel, equine products, and more. The expo will be open to spectators from 9 a.m. to 6 p.m. each day. General admission and parking are free.
About World Equestrian Center
World Equestrian Center features two premier equestrian and multidisciplinary venues in Ocala, Florida, and Wilmington, Ohio.
These exclusive facilities comprise state-of-the-art arenas, expansive stadiums, versatile outdoor space, sporting fields and well-appointed exposition centers. An abundance of lodging options and luxury accommodations are conveniently located on-site, along with shopping and dining throughout each property.
Dedicated to offering great sport and good fun in a family-friendly environment, World Equestrian Center promises an unparalleled experience for exhibitors, spectators, vendors, sponsors and retailers built on three core values: Quality. Class. Distinction.
Media Contact:
Candace FitzGerald
candace.fitzgerald@wec.net