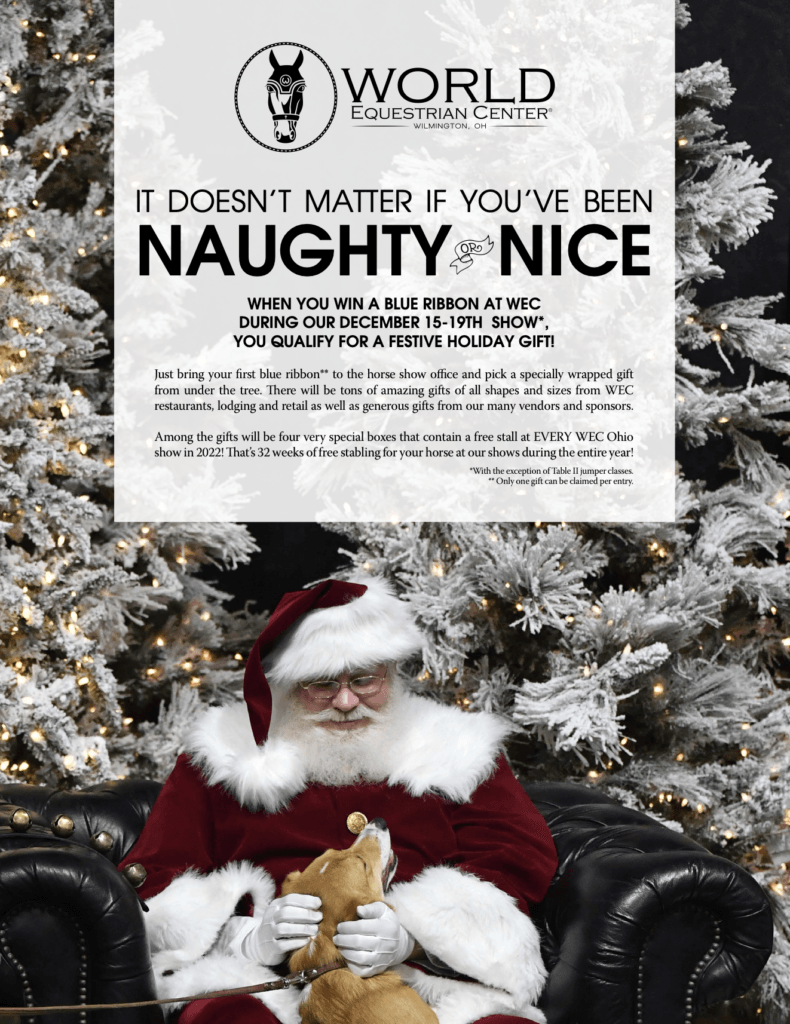 It doesn't matter if you've been naughty or nice, if you win a blue ribbon* at WEC during our December 15-19 show, you'll qualify for a festive holiday gift**!
Just bring your blue ribbon to the horse show office and pick a specially wrapped gift from under the tree. There will be tons of amazing gifts of all shapes and sizes from WEC restaurants, lodging and retail as well as generous gifts from our many vendors and sponsors.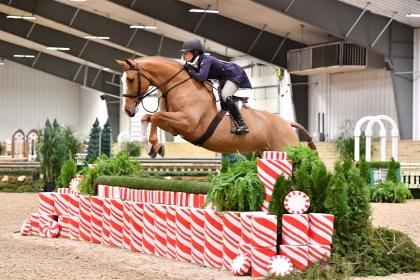 Among the gifts will be four very special boxes that contain a free stall at EVERY WEC Ohio show in 2022! That's 32 weeks of FREE stabling for your horse at our shows during the entire year!
Santa will also bring a brand new Trainer Award! The trainer with the most points with their top 5 horses will receive one free stall for all of 2022 shows. All trainers with at least 5 horses at the show will have the same chance. Standings will be posted in the show office at the conclusion of each day's competition.
*With the exception of Table II jumper classes.
** Only one gift per entry.