The World Equestrian Center will present the $10,000 Open Jumper Awards at the Vermont Summer Festival, running from July 2 through August 11, 2019, at Harold Beebe Farm in East Dorset, VT.
Based in Wilmington, OH, and Ocala, FL, the World Equestrian Center is dedicated to offering great sport and good fun in a family friendly environment, a philosophy that aligns well with the mission of the Vermont Summer Festival. By offering the $10,000 Open Jumper Awards to Vermont Summer Festival competitors, World Equestrian Center is adding yet another appealing element to the popular event.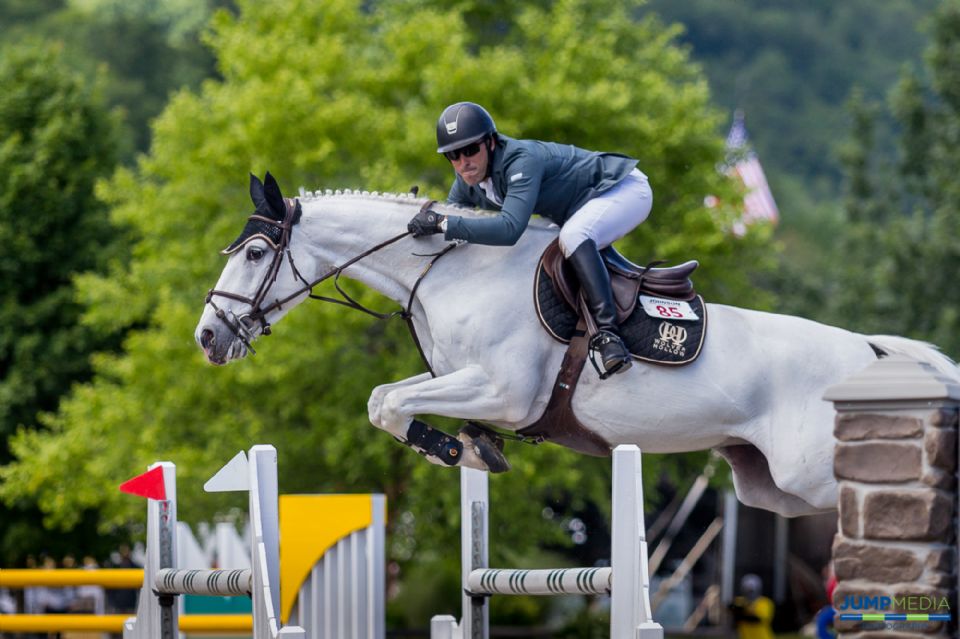 Rider points accumulated in the weekly 1.40m Open Jumper, Manchester Designer Outlets Open Welcome Stake, and Grand Prix will be totaled at the end of the six-week circuit to determine the overall award standings. The top three riders based on points will be presented during the final Grand Prix on Saturday, August 10, with the winning rider receiving a $5,000 bonus, second place $3,000, and third place $2,000.
"I really appreciate the sponsorship of this award," said Matthew Metell of Wellington, FL, who consistently enjoys top results in Open Jumper competition at the Vermont Summer Festival. "Bonuses like this mean a lot to the riders. I started doing this as a working student and I work hard every day to get to do this, so every little bit helps."
The Vermont Summer Festival is New England's largest hunter/jumper competition and the richest sporting event based on purse in the state of Vermont, offering more than $750,000 in prize money. A study conducted by the Center for Rural Studies at the University of Vermont cited that the total direct spending of visitors frequenting Vermont for equine-related activities was estimated at nearly $15.5 million annually.
With a storied history, the Vermont Summer Festival has found a permanent home at Harold Beebe Farm, located just outside of Manchester, where competitors can enjoy the various entertainment, recreation, shopping, and dining options of Southern Vermont.
The Vermont Summer Festival is a proud member of the Show Jumping Hall of Fame, the Marshall & Sterling League, and the North American League (NAL).
Courtesy of  
World Equestrian Center Spring / Summer Show Series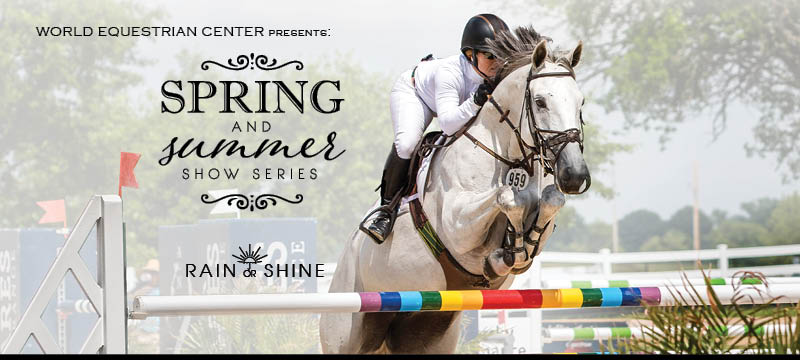 In appreciation of our exhibitors, the World Equestrian Center is offering FREE stalls for the WEC July I and WEC July II horse shows, both part of the expanded Spring/Summer Horse Show Series that runs from May – August 2019. The prize list is available at www.wec.net. Entries can be posted at www.horseshowing.com along with stall reservations, hay, feed and bedding orders as well as RV space reservation.
About World Equestrian Center
Located in Wilmington, Ohio, the World Equestrian Center features more than 200,000 square feet of climate-controlled riding space, making it one of the largest indoor/outdoor equestrian sport venues in the world. The state of the art facility features premium footing, permanent stabling and onsite accommodations as well as 32 weeks of AA rated Hunter / Jumper competition.
Dedicated to offering great sport and good fun in a family friendly environment, the World Equestrian Center promises their exhibitors an experience built on three core values: Quality. Class. Distinction.
In 2021, the World Equestrian Center will debut a brand new location, providing world-class equestrian competition and equestrian-inspired country club living, all adjacent to the fabulous Golden Ocala Golf & Equestrian Club in Ocala, Florida. For more information please visit www.wec.net.
Connect with the World Equestrian Center on Social Media: