Alltech's Lifeforce™ equine supplements to be the official supplement of World Equestrian Center – Ocala
[OCALA, Fla.] – World Equestrian Center is pleased to welcome Alltech® as an official sponsor of our established facility in Wilmington, Ohio, in addition to our brand-new, state-of-the-art facility in Ocala, Florida. Alltech will also serve as the official equine supplement supplier with their new line of Lifeforce™ premium equine supplements for competitors and their horses at World Equestrian Center – Ocala.
"We are pleased to have Alltech join the World Equestrian Center family of official sponsors," said Roby Roberts. "We are grateful for their support and their commitment to health, nutrition and sustainability."
World Equestrian Center – Ocala features facilities for year-round, multidisciplinary equestrian and sports events. The venue also offers indoor arenas and multipurpose buildings for vendor displays, while the expo centers are perfect for tradeshows and conventions, as well as automobile, art and antique shows and weddings. The expansive facility sits on 378 acres with another 300 in reserve for future expansion.
"Passion, excellence and performance are the characteristics of the world's greatest athletes. They are also the essence of successful teams, which is what drew us to the World Equestrian Center and Roberts family," said Dr. Mark Lyons, President and CEO of Alltech. "It is an honor to be partnered with such a world-class organization that reflects the Roberts family's commitment to excellence. We look forward to building upon our legacy of providing top-notch nutrition to athletes at peak performance."
Alltech was the title sponsor of the 2010 and 2014 Alltech FEI World Equestrian Games in Lexington, Kentucky, and Normandy, France. Alltech also sponsored the Alltech National Horse Show in the U.S. and the Royal Windsor Horse Show in the U.K. for several years.
To learn more about World Equestrian Center, visit wec.net and for more information about Alltech, visit Alltech.com.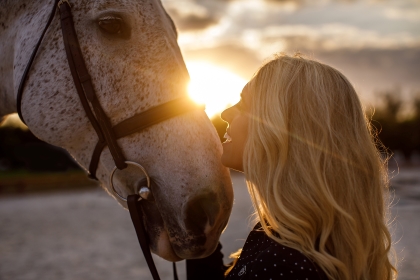 Contact:
WEC: candace.fitzgerald@wec.net
Candace FitzGerald, Director of Marketing: 603.738.2788
Alltech: press@alltech.com
Emily Dickson, North American Multi-Species Marketing Coordinator
emily.dickson@alltech.com; 208.758.1873

About Alltech:
Founded in 1980 by Irish entrepreneur and scientist Dr. Pearse Lyons, Alltech delivers smarter, more sustainable solutions for agriculture. Our products improve the health and performance of plants and animals, resulting in better nutrition for consumers and a decreased environmental impact.
We are a global leader in the animal health industry, producing additives, premix supplements, feed and complete feed. Strengthened by more than 40 years of scientific research, we carry forward a legacy of innovation and a unique culture that views challenges through an entrepreneurial lens.
Our more than 5,000 talented team members worldwide share our vision for a Planet of Plenty™. We believe agriculture has the greatest potential to shape the future of our planet, but it will take all of us working together, led by science, technology and a shared will to make a difference.
Alltech is a private, family-owned company, which allows us to adapt quickly to our customers' needs and maintain focus on advanced innovation. Headquartered just outside of Lexington, Kentucky, USA, Alltech has a strong presence in all regions of the world. For more information, visit alltech.com, or join the conversation on Facebook, Twitter and LinkedIn.
About World Equestrian Center:
World Equestrian Center features two premier equestrian and multidisciplinary venues in Ocala, Florida, and Wilmington, Ohio.
These exclusive facilities comprise state-of-the-art arenas, expansive stadiums, versatile outdoor space, sporting fields and well-appointed exposition centers. An abundance of lodging options and luxury accommodations are conveniently located on-site, along with shopping and dining throughout each property.
Dedicated to offering great sport and fun in a family-friendly environment, World Equestrian Center promises an unparalleled experience for exhibitors, spectators, vendors, sponsors and retailers built on three core values: Quality. Class. Distinction.