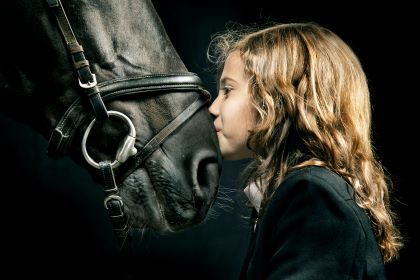 OCALA, Florida, Aug. 30, 2021 – Seminole Feed® has joined the family of official sponsors at World Equestrian Center's new competition and multipurpose facility in Ocala, Florida.
Seminole Feed® has been a trusted and family-owned company since 1934, with a stellar reputation that works hard to maintain respect and integrity and values personal touches and dedication to customer service. Providing innovative products, expertise, industry support and education, Seminole Feed's equine nutrition product line includes a wide range of signature premium and super premium horse feeds, as well as a variety of forage products.
"Seminole Feed® is proud to be a part of the World Equestrian Center family," said David Stephens, Vice President of Sales & Operations, of Seminole Feed®. "We look forward to providing horses of all breeds and disciplines at World Equestrian Center with the quality equine nutrition products that they need for success."
World Equestrian Center – Ocala features facilities for year-round, multidisciplinary equestrian and sports events. The venue also offers indoor arenas and multipurpose buildings for vendor displays while the expo centers are perfect for tradeshows and conventions, as well as automobile, art and antique shows and weddings. The expansive facility sits on 378 acres with another 300 in reserve for future expansion.
"We're thrilled to have Seminole Feed® join the team at World Equestrian Center," said Roby Roberts. "Their dedication to equine nutrition, quality and safety closely aligns with our mission here at World Equestrian Center."
About Seminole Feed®
Dedicated to putting the customer first, Seminole Feed® manufactures the "World's Best Equine Feed." Through research-based innovation, Seminole Feed® provides nutrition you can trust, quality you can count on and safety you expect. Horse managers trust Seminole as their No. 1 choice to fuel Olympic medalists, national champion collegiate equestrian teams and world champions in every event.
Seminole Feed® is one of the few companies today that manufactures fixed-formula horse feeds. This diligent control over the manufacturing process, combined with Seminole's finest-quality ingredients and superior formulas, ensures that customers are rewarded with the highest quality, most carefully formulated equine nutrition products available. Its feeds are milled in the 100% medication and ionophore free mill in downtown Ocala, putting Seminole Feed® right in the middle of the Horse Capital of the World.
About World Equestrian Center
World Equestrian Center features two premier equestrian and multidisciplinary venues in Ocala, Florida, and Wilmington, Ohio.
These exclusive facilities comprise state-of-the-art arenas, expansive stadiums, versatile outdoor space, sporting fields and well-appointed exposition centers. An abundance of lodging options and luxury accommodations are conveniently located on-site, along with shopping and dining throughout each property.
Dedicated to offering great sport and fun in a family-friendly environment, World Equestrian Center promises an unparalleled experience for exhibitors, spectators, vendors, sponsors and retailers built on three core values: Quality. Class. Distinction.