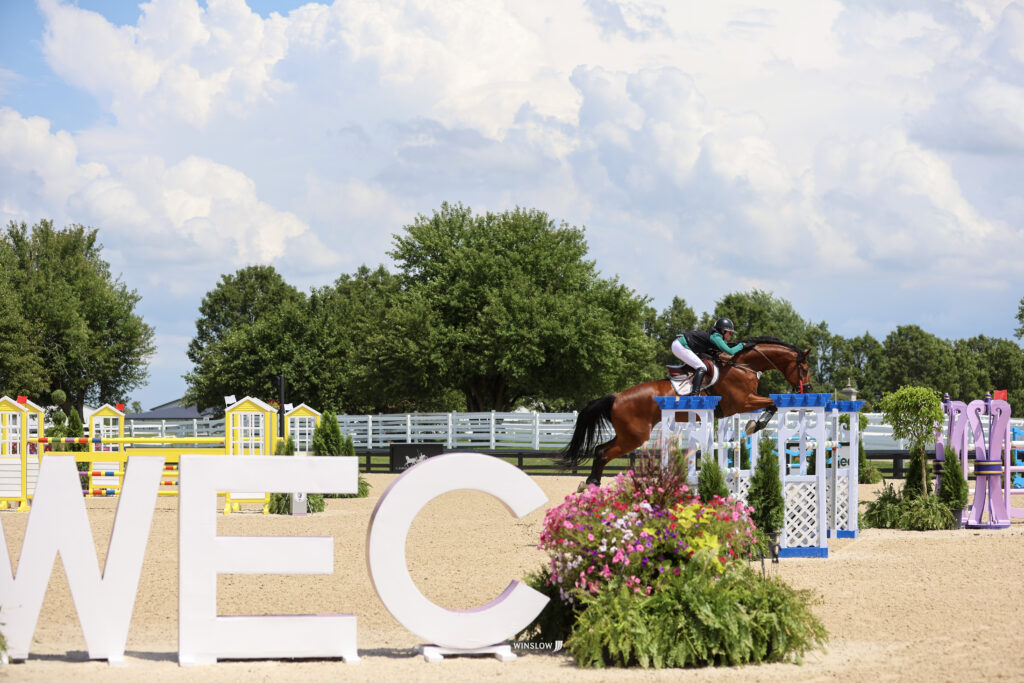 Wilmington, Ohio – Summer I at World Equestrian Center – Wilmington kicked off competition for the 2023 Summer Series from Wednesday, July 12 to Sunday, July 16. Richard Rinehart (USA) stole the spotlight in the Standlee Sanctuary Saturday evening, while Catherine Rinehart topped the leaderboard in the $10,000 USHJA National Hunter Derby.
Although a stormy day moved competition indoors to the Standlee Sanctuary arena, the gloomy weather did not deter Richard Rinehart (USA) as he dominated Saturday's show jumping competition. Rinehart won the $25,000 Grand Prix aboard Ron Caraway's Vincent (Van Gogh x Nirande), and the $7,500 Futures Prix with Captain America 10 (Contendro).
Rinehart applauded his team behind the scenes that contributed to the successful week, "First I want to say a big thank you to Vincent's owner Ron Caraway and my whole support team back in the stables. There is a whole lot of work and support that made this all happen today and for that I am super thankful."
Catherine Rinehart (USA) and Luke Rinehart's Hero (Brainpower x Corini W) prevailed in the prestigious $10,000 USHJA National Hunter Derby sponsored by Kinetic Vet Friday evening. With scores of 90 and 91, their two-round total of 181 topped the leaderboard in the class.
Returning as the final pair to try their hand at Rycroft's handy track, Rinehart examined her options to maintain the lead "I was unsure as to what I was going to do with the lead in the bending line. I wanted to come off of the left lead in the handy to the first jump, but nobody else did that, so I went right. He is super handy. You can make any of the inside turns on him and go really slow doing it and he still jumps up great."
Izzy Beisel (USA) and David Beisel's Vegas H (Valentino x Cobrah) claiming the top prize Thursday in the $7,500 Welcome Stake. As the 16th to go in the posted order, Beisel utilized the ten-year-old Hanoverian gelding's large stride to her advantage in the jump-off phase, galloping smoothly around the short course halting the clock in 31.801 seconds for the win.
"I was slower from one to two than I wanted to be. It worked out because of his left drift; it helped the right turn back to the oxer there. I know Sarah Meier took the inside track to the one-stride, and she did it wonderfully, but we are a bit greener at this stuff so I thought it would be faster to go right around to that. We just wanted to fly around to green, and it gave me just enough power for the roll-back there," Beisel spoke on her jump-off track.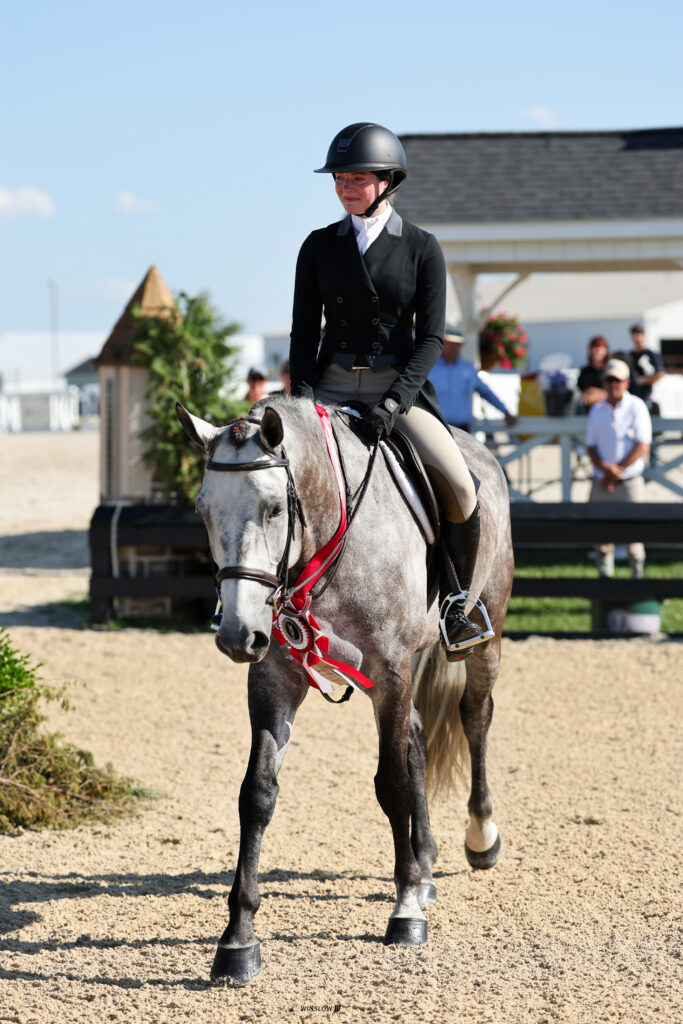 Make sure to visit the WEC Blog and follow us on social media @worldequestriancenter for full coverage on all feature classes!
Results can be found at wec.net.
All horse show images are provided by Winslow Photography and can be purchased onsite at WEC – Wilmington or online through their website.