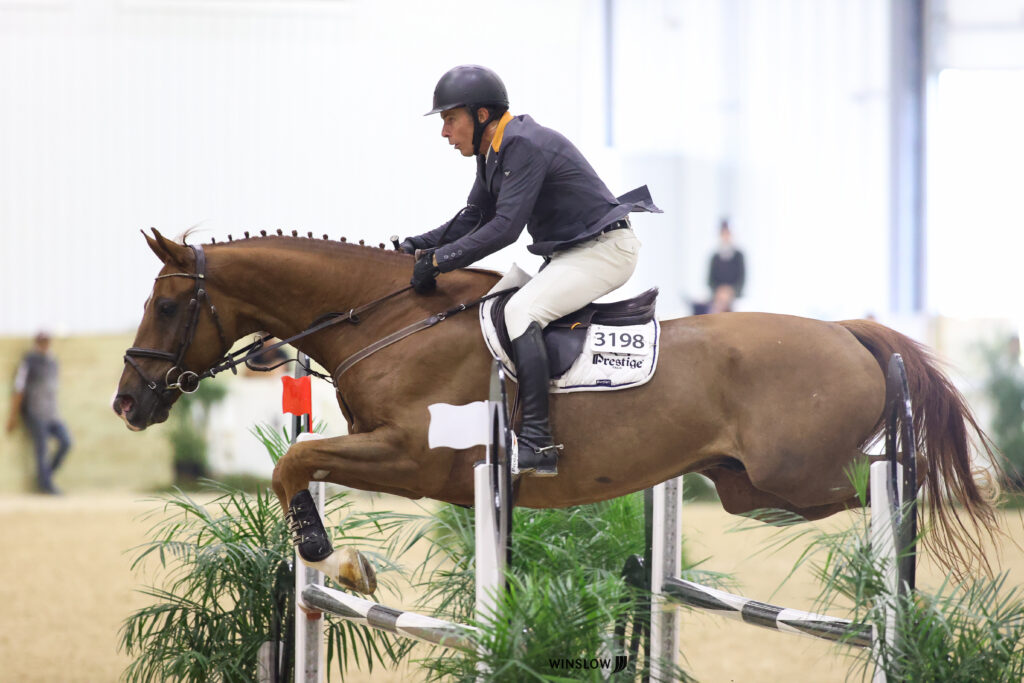 An enthusiastic crowd filled the Sanctuary Arena stands this afternoon for feature jumper action including the Futures Prix 1.30m, followed by the WEC Grand Prix. Fans cheered for their favorite horse and rider combinations as they tackled the courses in hopes of a big win.
Nineteen entries took on the evening's Grand Prix course, which had a time allowed of eighty seconds in the first round and just fifty seconds for the jump off. Courses for the Grand and Futures Prix classes were designed by Bobby Murphy and challenged many riders' technical abilities throughout the two classes.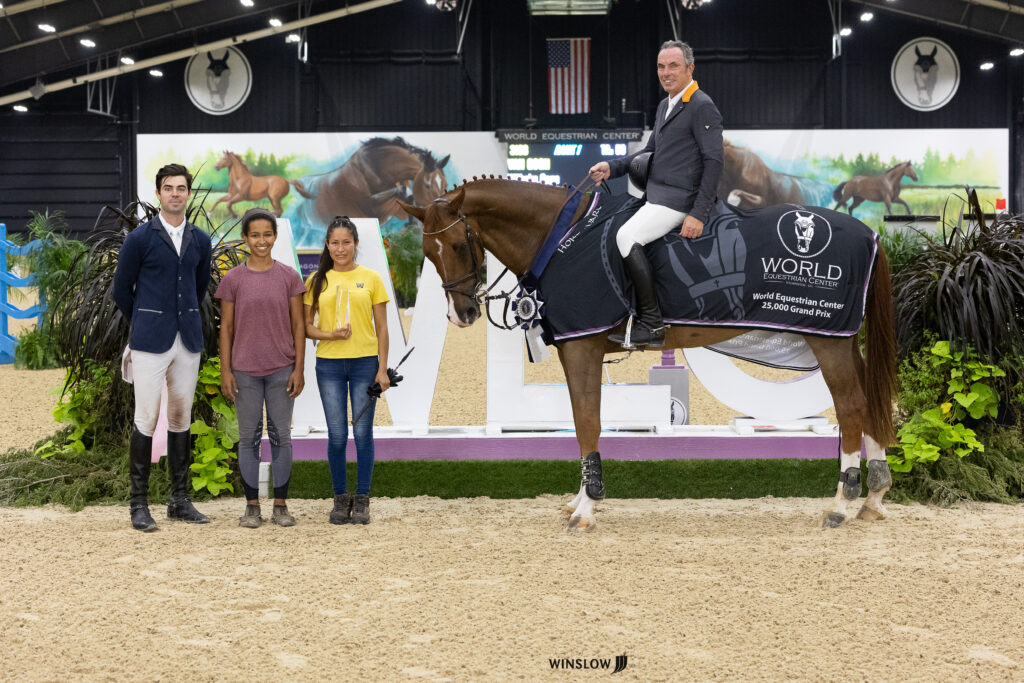 Wilhelm Genn stole the show with an incredible win in the $30,000 World Equestrian Center Grand Prix aboard his own Van Gogh. He also won Thursday evenings $10,000 Welcome Stake on this talented mount.
Thursday saw father and son, Wilhelm and Ryan Genn of Goshen, Ohio, take both first and second place in the $10,000 World Equestrian Center Welcome Stake. In tonight's class, Ryan and VDL Gerinus T (Arezzo VDL x Rosalina) took fifth place, jumping the evening's fastest first round of 74.781 seconds with four jumping faults.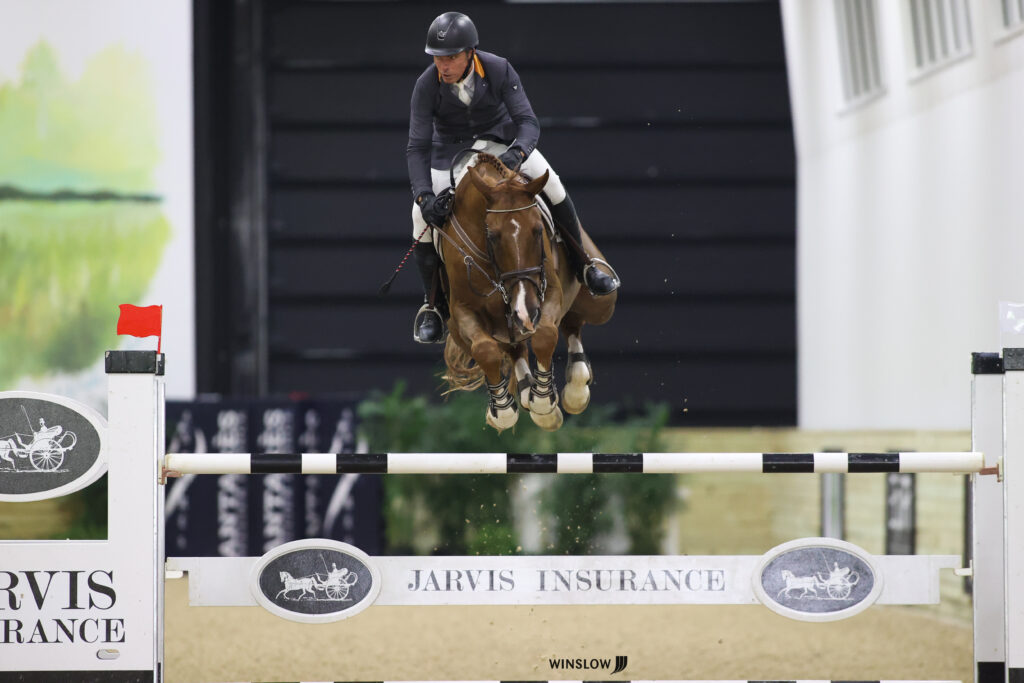 We caught up with Wilhelm after his big win to talk about how Van Gogh negotiated the course and his warm up routine.
"Winning never gets old! I am super happy with our ride. I started a different warm up routine with him after a mishap a few weeks ago and the new routine gives him so much confidence now. We don't jump any oxers now in the warmup ring, just strictly gymnastics and it has made such a difference for his confidence."
Genn and Van Gogh crossed the timers in the first round at just 77.39. The pair blazed through the jump off with a clear round in 45.613, nearly four seconds ahead of the second place finisher.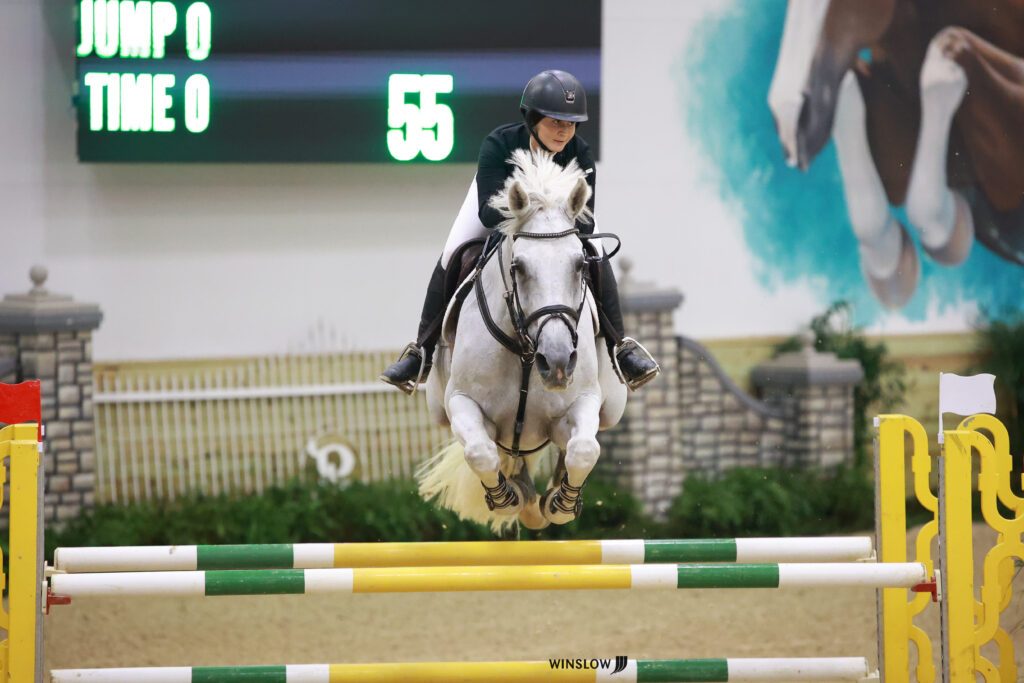 Taking second place in tonight's event was Genn's student Natalie Thornell and the beautiful Snow White (Clinton x Jung Laguna), a twelve-year-old Westphalian mare. Snow White, a former mount of the first place finisher, Wilhelm Genn, was well-prepared for this evening's class, navigating the first round nearly effortlessly and going clear in just 79.448 seconds. Thornell and Show White crossed the jump off timers at 49.617 seconds for a very respectable second place finish.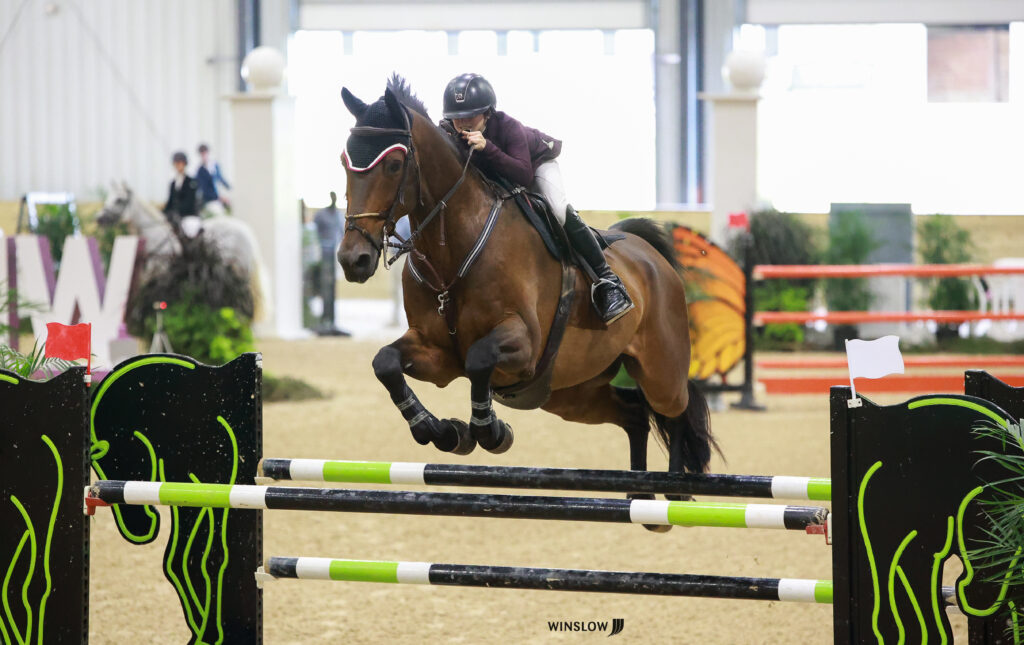 Shortly after, Maria Roberts and the talented fifteen-year-old bay horse, Tyson Uno (Tyson x Izaura G), landed in third place. Their fast and furious clear first round ended in just 78.354 seconds, followed by a clean jumped second round of 51.947 seconds with two time faults.
$30,000 World Equestrian Center Grand Prix Results
Van Gogh, Wilhelm Genn – 0 | 0 | 45.613
Snow White, Natalie Thornell – 0 | 0 | 49.617
Tyson Uno, Maria Roberts – 0 | 2 | 51.947
Bugatti, Wilhelm Genn – 1 | 80.428
VDL Gerinus T, Ryan Michael Genn – 4 | 74.781
Ammeretto, Izzy Beisel – 4 | 75.511
Lancome, Colleen Acosta – 4 | 75.624
Banco Du Moulin, Kady Abrahamson – 4 | 76.167
Maraca LS La Sala, Kady Abrahamson – 4 | 77.734
FF Olive, Jill M. Gaffney – 4 | 79.444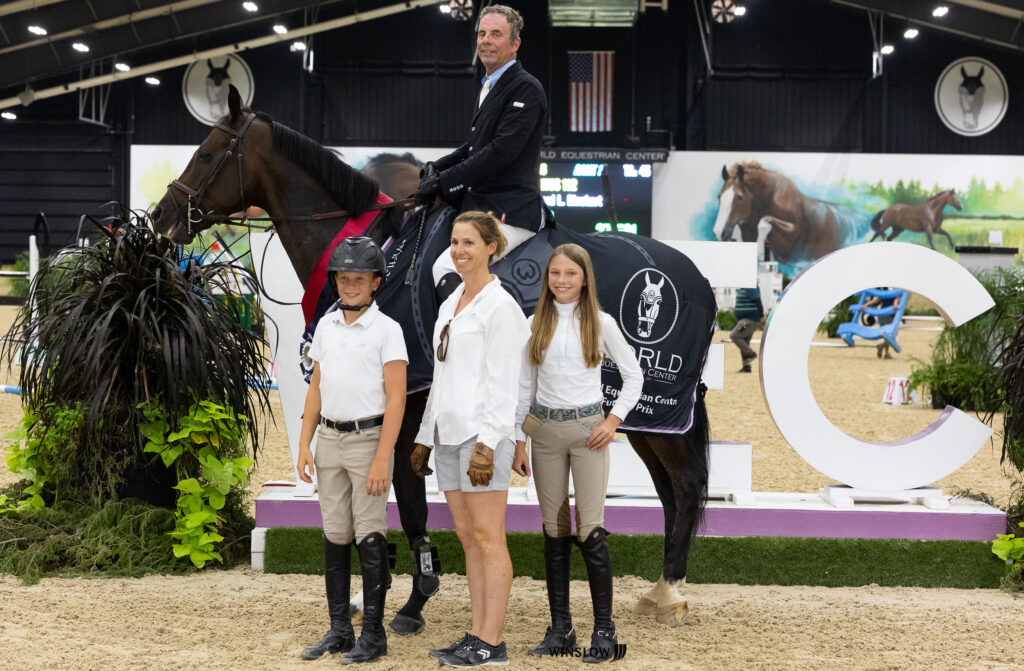 Uranus 112 Captures $10,000 World Equestrian Center Futures Prix 1.30m
The $10,000 World Equestrian Center Futures Prix 1.30m saw a field of twenty-horse and-rider combinations vie for the win, but it was Uranus 112 and Richard Rinehart, riding for owner Caron Stucky, who won big.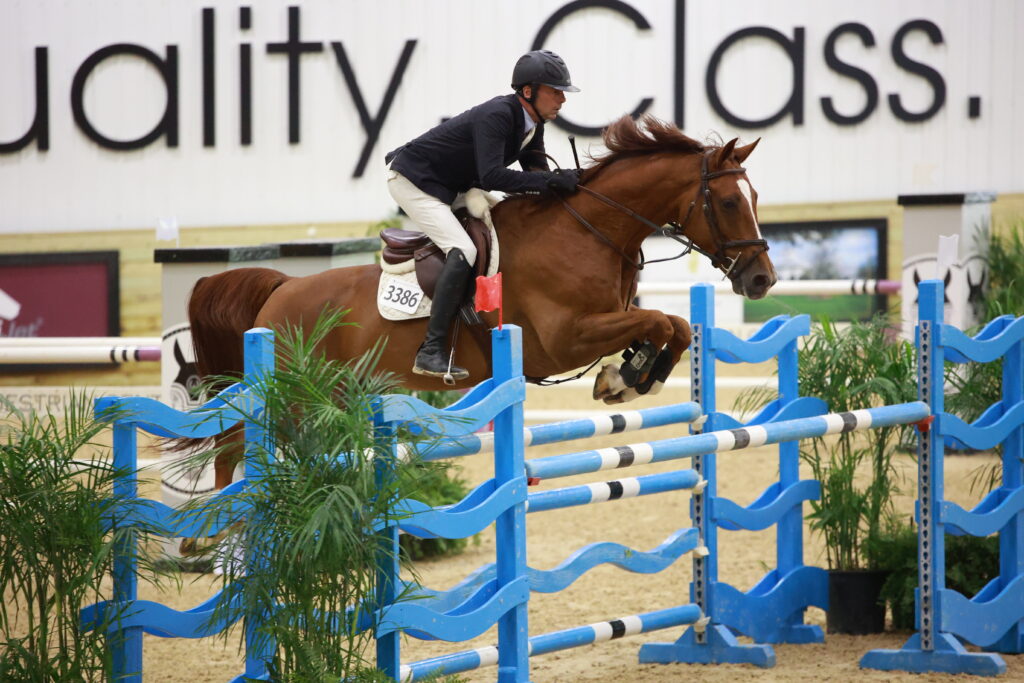 First on the course and taking the win, was Uranus 112 (Uccello x Conny), a nine-year-old Oldenburg gelding. Rinehart jumped to win with a first round time of 68.869 seconds, followed with a fantastic jump off time of just 27.581 seconds.
"I really enjoy showing Uranus 112 for Caron. This is his second Futures Prix win here. I'm looking forward to coming back to WEC in October to show him again."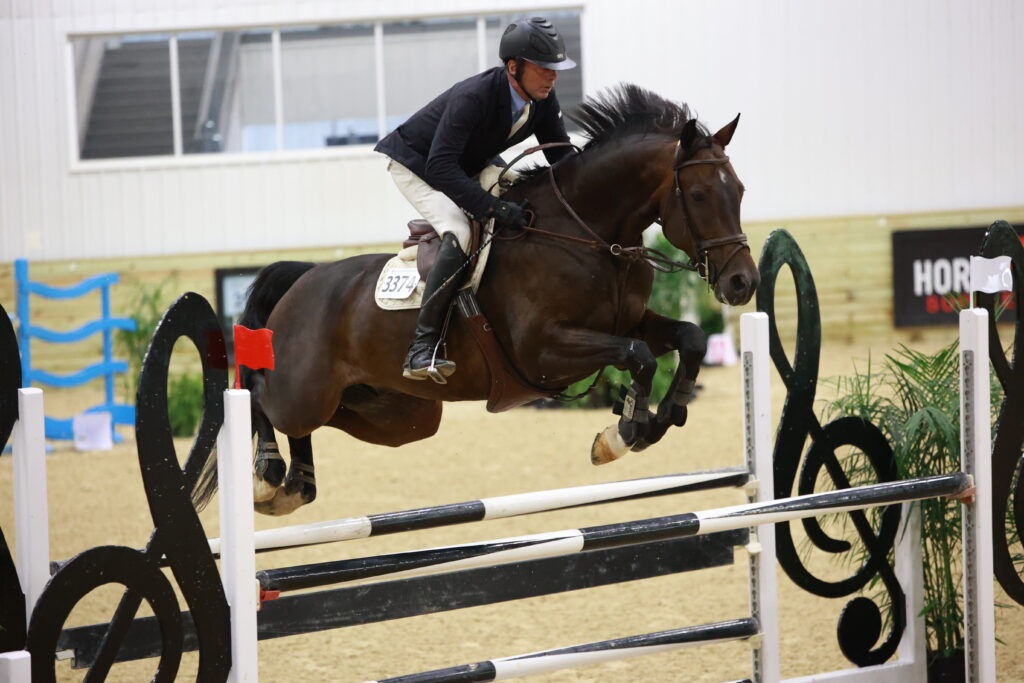 Captain America, also piloted by Richard Rinehart, was just .2 seconds behind Uranus 112. The seven-year-old, Captain America and Rinehart ran a clean 70.282 seconds in the first round, and soared over the jumps, double clean, in the jump off at 27.759 seconds.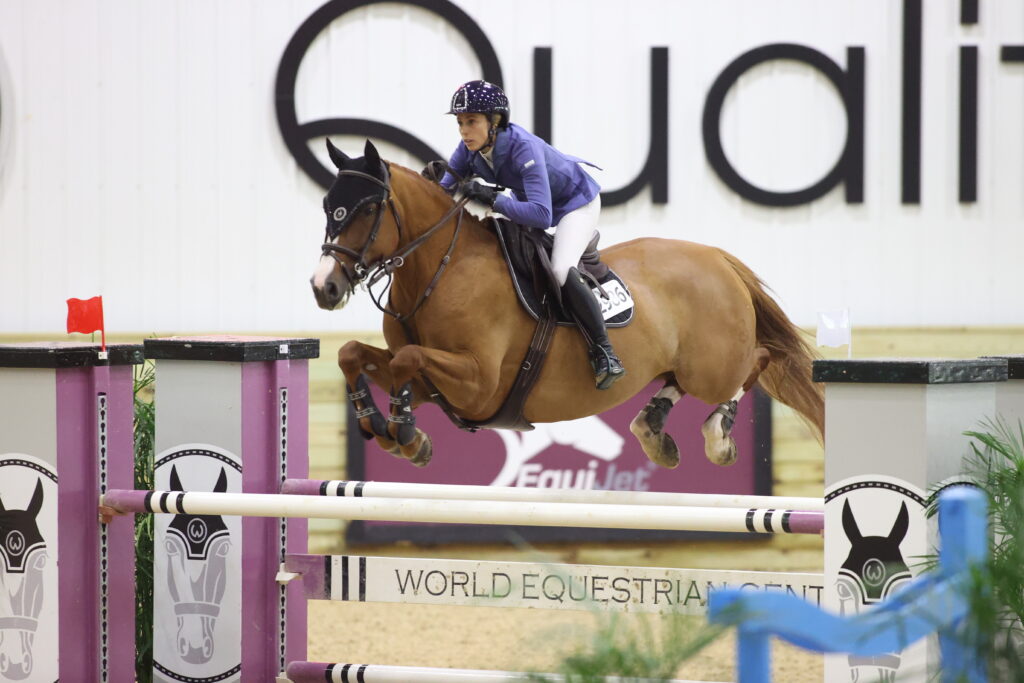 Rounding out the top three, Alexis P. Bodo and Select's London Calling Old (London x Walmeria II) jumped double clear, advancing to the jump off in 69.724 seconds. The duo followed that with a jump off time of 28.948 to slide into third place.
$10,000 World Equestrian Center Futures Prix
Uranus 112, Richard L. Rinehart – 0 | 0 | 27.581
Captain America, Richard L. Rinehart – 0 | 0 | 27.759
Select's London Calling Old, Alexis P. Bodo – 0 | 0 | 28.948
La Dolce Vita VDL, Allison Vinatieri – 0 | 0 | 80.428
Boudika Ideal Home, Kady Abrahamson – 0 | 0 | 28.968
Isla La Palma, Devin M. Milan – 0 | 0 | 29.733
Vincent, Richard Rinehart – 0 | 0 | 30.225
Gyloma, Erika Thornell – 0 | 0 | 31.168
Norwin Z, Erika Heintschel-Githens – 0 | 0 | 33.277
PDR Pinion, Diana Conlon – 0 | 0 | 34.683
Photos courtesy of Winslow Photography