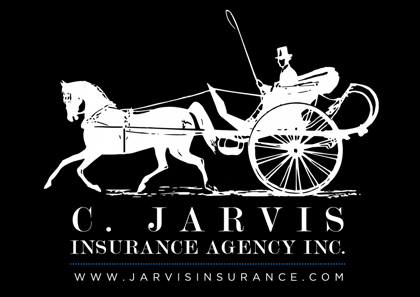 OCALA, Florida – March 5, 2021 – World Equestrian Center welcomes C. Jarvis Insurance Agency, Inc. to its family of official sponsors at both the new competition and multipurpose facility in Ocala and its flagship Ohio venue.
Founded in 1946, C. Jarvis Insurance Agency of Aurora, Ohio, is a national and international, family-owned company that provides customized and comprehensive equine, liability, ranch, farm, and personal insurance coverage. Today, the company is owned by Kimberly Jarvis who along with her sister Sandy Jarvis, daughter BrookeMarie Jarvis, and her team of equine insurance specialists provide the gold standard of service. In 2021, Jarvis Insurance is proud to celebrate its 75th Anniversary.
"We are available 24 hours a day, seven days a week, worldwide," said Kimberly Jarvis, president, and owner of C. Jarvis Insurance Agency. "When people call us, they reach a live person, and they can immediately speak with a representative. When we say we're here for you, that's our promise." C. Jarvis Insurance – Protecting your passion so you can live your dream.
World Equestrian Center – Ocala features facilities for year-round, multidisciplinary equestrian and sports events. The venue also offers indoor arenas and multipurpose buildings for vendor displays. Finally, the expo centers are perfect for tradeshows and conventions, as well as automobile, art and antique shows and weddings. The expansive facility sits on 378 acres with another 300 in reserve for future expansion.
"We're grateful for the support of C. Jarvis Insurance Agency. Their equine expertise and understanding of the modern sport horse is second to none," said Roby Roberts.
About C. Jarvis
Over the past 75 years, Jarvis Insurance has evolved from a small family-owned company to an internationally respected business with clients around the world. This growth was achieved by consistently meeting and exceeding their client's expectations through personalized service based on a genuine concern for their needs and well-being. They insure all horse breeds from Miniatures to Draft Horses and everything in between. The company provides coverage to professional horsemen and individual horse owners, associations and clubs, shows, special events, auctions, and others with liability, farm and ranch, international travel, frozen semen, embryo and prospective foals, major medical, mortality, and more.
About World Equestrian Center
World Equestrian Center features two premiere equestrian and multidisciplinary venues in Ocala, Florida, and Wilmington, Ohio.
These exclusive facilities comprise state-of-the-art arenas, expansive stadiums, versatile outdoor space, sporting fields and well-appointed exposition centers. An abundance of lodging options and luxury accommodations are conveniently located on-site, along with shopping and dining throughout each property.
Dedicated to offering great sport and fun in a family-friendly environment, World Equestrian Center promises an unparalleled experience for exhibitors, spectators, vendors, sponsors and retailers built on three core values: Quality. Class. Distinction.
Learn more at wec.net
Media Contact:
Candace FitzGerald
candace.fitzgerald@wec.net
603.738.2788