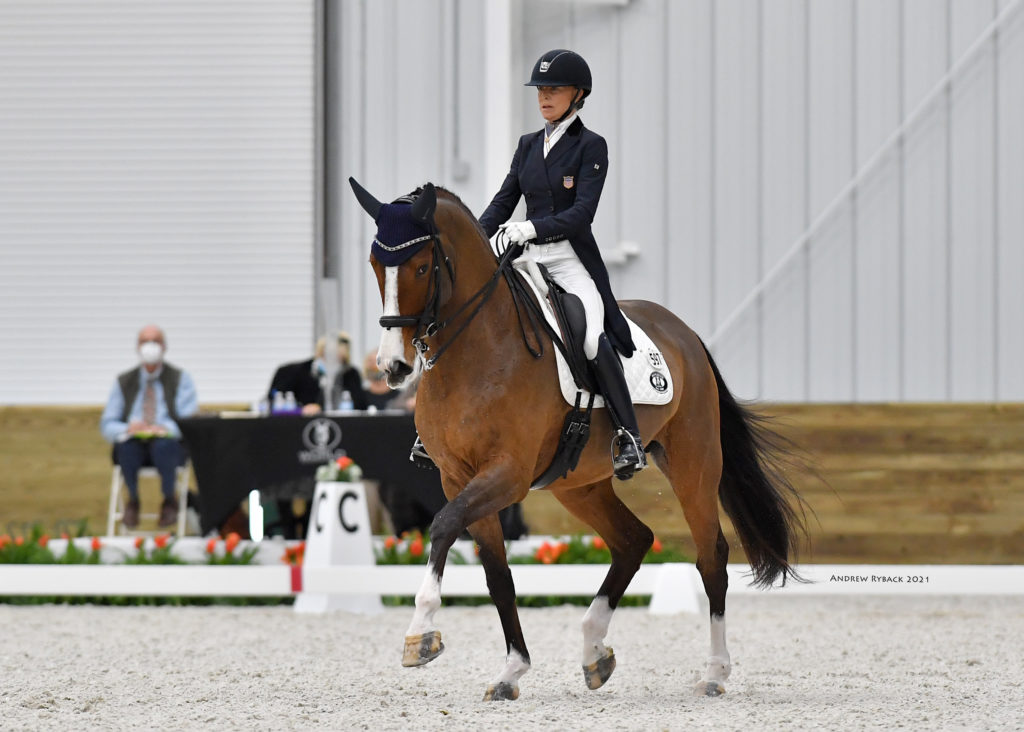 For Immediate Release
March 20, 2021
Ocala, FL – International dressage competition is coming to Ocala! The upcoming World Equestrian Center Dressage III CDI3*, slated for April 15-18, 2021, is the first internationally-rated competition by the Fédération Equestre Internationale (FEI) to be held at the new World Equestrian Center – Ocala. Entries are due March 25. Submit your entry TODAY to claim your spot at horseshowoffice.com.
The World Equestrian Center Dressage III CDI3* will serve as an Olympic qualifier, offering classes such as the Large Tour Grand Prix, Grand Prix Special and Grand Prix Freestyle classes, as well as Small Tour Prix St. Georges, Intermediate-1 and I-1 Freestyle.
Judges for World Equestrian Center Dressage III CDI 3* include:
Maria Colliander (FIN) 5*
Agnieszka Majewska (POL) 4*
Kari McClain (USA) 3*
Cesar Lopardo-Grana (ARG) 4*
William Warren (USA) 4*, President
Along with CDI3* competition, there is a Level V-rated United States Equestrian Federation (USEF) national dressage show, which will qualify horses and riders for the USEF Dressage National Championships, GAIG/USDF regional championships, as well as dressage scores for year-end awards and rider awards.
World-class dressage at World Equestrian Center – Ocala will span the 2021 calendar year, featuring two more weeks of CDI competition in October and December. See the 2021 competition schedule here.
As a reminder, as a USEF-sanctioned competition, general spectators will not be allowed on the showgrounds. However, all dressage and equestrian sport fans can enjoy wall-to-wall livestreaming of the event courtesy of ClipMyHorse.tv.
A reminder for those planning to compete at the World Equestrian Center Dressage III CDI3*, biosecurity protocols will still be in effect.
All equines entering the property must present a health certificate or statement of health from a licensed veterinarian within seven (7) days to the horse show office.
Until further notice, ship-ins (those working from trailers) will be restricted from the property.
World Equestrian Center – Ocala management asks that every barn continue to take the situation seriously and enforce biosecurity measures within their own stable and at the horse show.
Take temperatures of all horses twice daily and maintain a log. Horses should have temperatures taken twice daily. Horses presenting with a temperature of more than 101.5 degrees Fahrenheit or any signs of respiratory or neurological disease should be reported to the show veterinarian and WEC management.
Isolate any horse exhibiting symptoms or illness and report any cases to the show veterinarian and horse show management. Horses with symptoms will be moved to an on-site isolation area.
We recommend no sharing of equipment between horses including feed and water buckets.
Handlers should wash hands in between handling horses and maintain proper biosecurity protocols in the barn and at the rings.
Maintain distancing between horses at the ring and in the barn. No nose-to-nose contact between horses.
An equestrian lifestyle destination unlike anywhere in the world, the World Equestrian Center – Ocala offers exhibitors, trainers, owners and guests an endless list of Florida horse show amenities and superior customer service.
For more information on World Equestrian Center – Ocala, visit www.wec.net.
About World Equestrian Center
World Equestrian Center features two premiere equestrian and multidisciplinary venues in Ocala, FL, and Wilmington, OH.
These exclusive facilities comprise state-of-the-art arenas, expansive stadiums, versatile outdoor space, sporting fields and well-appointed exposition centers. An abundance of lodging options and luxury accommodations are conveniently located on-site, along with shopping and dining throughout each property.
Dedicated to offering great sport and fun in a family-friendly environment, World Equestrian Center promises an unparalleled experience for exhibitors, spectators, vendors, sponsors and retailers built on three core values: Quality. Class. Distinction.
Learn more at www.wec.net.
Media Contact: 
Candace FitzGerald 
603-738-2788