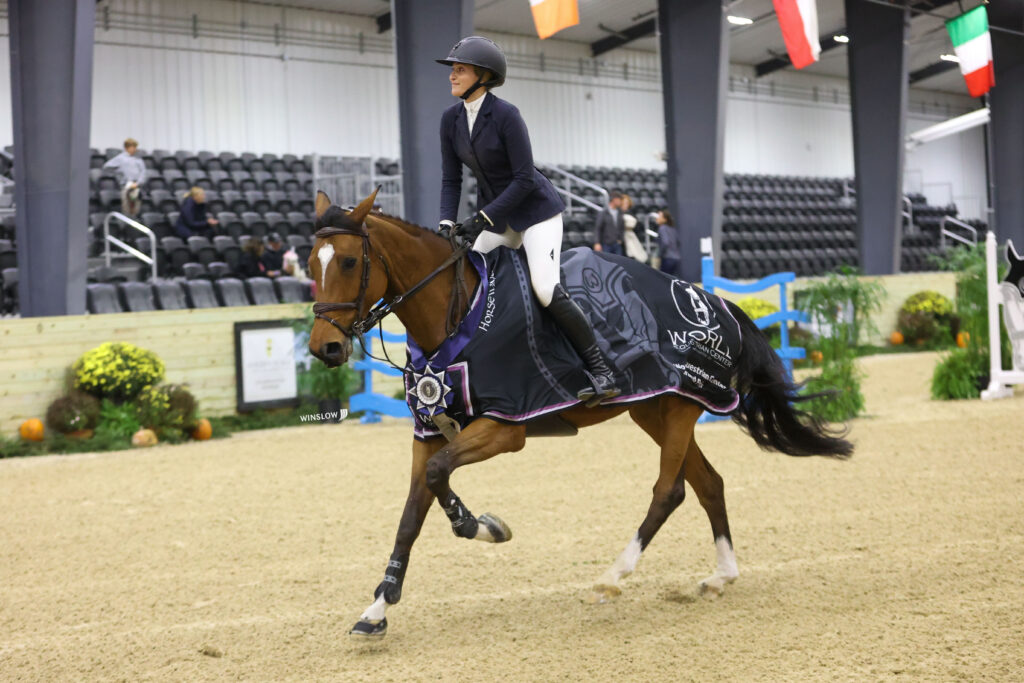 World Equestrian Center – Wilmington's Sanctuary Arena was packed with thrilling jumper action this evening for both the $50,000 Grand Prix 1.40m – 1.45m and the $10,000 Futures Prix 1.30m. Only fractions of a second separated the top earning horse-and-rider combinations in both classes, with suspenseful rounds that kept spectators on the edge of their seats. It was an afternoon of triumph for WEC newcomer Charlise Casas, as she took the win in the evening's main event, the $50,000 World Equestrian Center Grand Prix.
The $50,000 World Equestrian Center Grand Prix 1.40m – 1.45m saw a field of twenty-eight contend the track designed by FEI Level IV course designer Guilherme Jorge of Brazil. The track featured a triple combination, several technical options, and rollback turns. Fifteen pairs returned for a highly competitve jump-off which was decided by just fractions of a second with Charlise Casas of Always Faithful Equestrian Club, Chicago, IL, and Chaccolina D (Chacco-blue x Quisine) ultimately emerging victorious.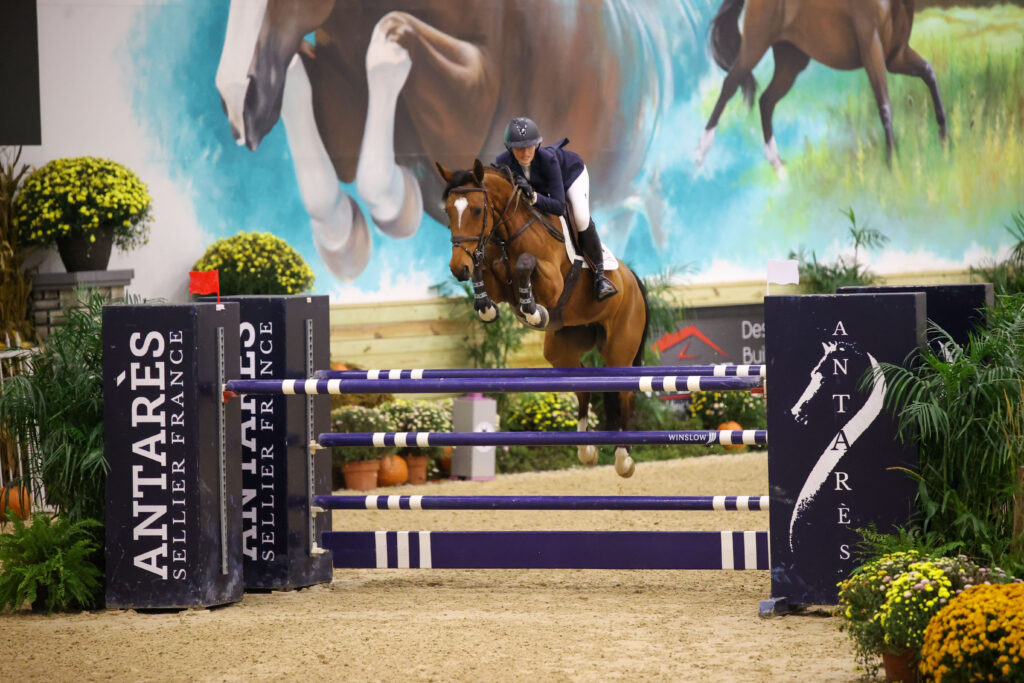 Casas and the eight-year-old Hanoverian mare delivered a clean first round in 83.322 seconds, securing a spot in the jump-off. The pair returned for the jump-off and negotiated the short course, crossing the timers at 35.525 seconds to take the win.
We spoke with Casas after the awards presentation about her first World Equestrian Center win. "I started riding this horse earlier in the year and this is already her fifth Grand Prix win! She is amazing! Chacca is big-strided, yet light-footed… which you don't come across very often. She's super careful and really catty with her feet and is always trying to get out of the way of a rail. I really tried to land so that I could get to my turns as quickly as possible."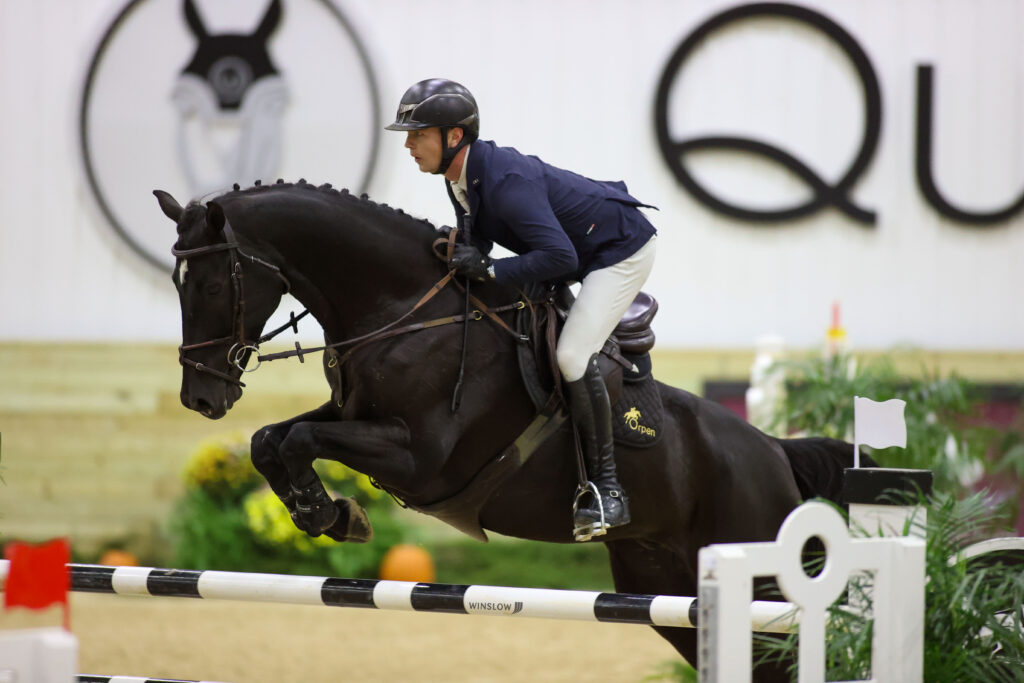 Earning second place honors in the $50,000 Grand Prix was Great Britain's Harry Harding and G-Star. This pair finished just less than a quarter of a second behind Casas and Chaccolina D. They landed double clear in both rounds, finishing round one in 83.148 seconds, followed by a final time of 35.761 seconds in the jump-off.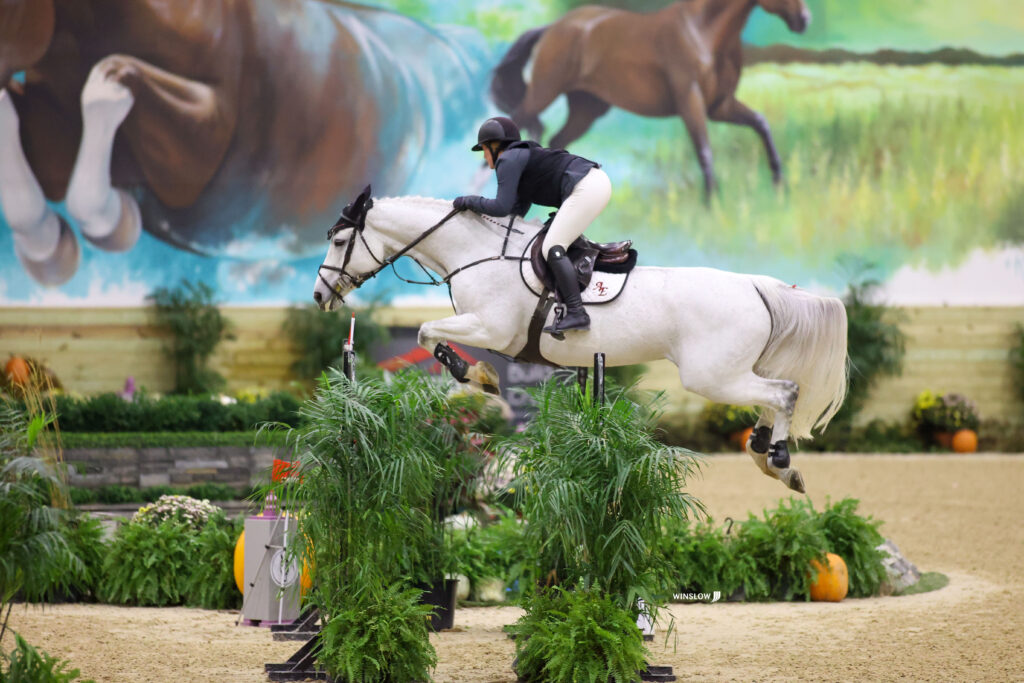 Rounding out the top three was Kady M. Abrahamson of Lexington, Kentucky, and Boudika Ideal Home (Castelino Van De Helle x Hera Condeenne). The fourteen-year-old Belgian Sporthorse jumped double clear and flew through the first round timers at 81.529 seconds. Abrahamson returned to the jump-off stopping the clock in 36.874 seconds to take third place.
$50,000 WEC Grand Prix 1.40m – 1.45m Results
Chaccolina D, Charlise Casas – 0 | 0 | 35.525
G-Star, Harry Harding – 0 | 0 | 35.761
Boudika Ideal Home, Kady M. Abrahamson – 0 | 0 | 36.874
Inajottie WB ,Samantha A. MacKenzie – 0 | 0 | 42.396
Orage Z, F. Peter Jordan – 0 | 0 | 42.704
Mustique Vz, Charlise Casas – 0 | 4 | 34.395
Essince W, David Q. Beisel – 0 | 4 |34.498
Vancouver, Kady M. Abrahamson – 0 | 4 | 35.614
VDL Gerinus T, Ryan Michael Genn – 0 | 4 | 35.916
A D Reed, Kevin Mealiff – 0 | 4 | 36.249
$10,000 Futures Prix Splits, Beisel and Mauritzson Claim the Top Honors
Due to an unprecedented number of entries in the $10,000 Futures Prix this week, WEC management elected to split the class into Open and Non-pro divisions and effectively double the prize money awarded.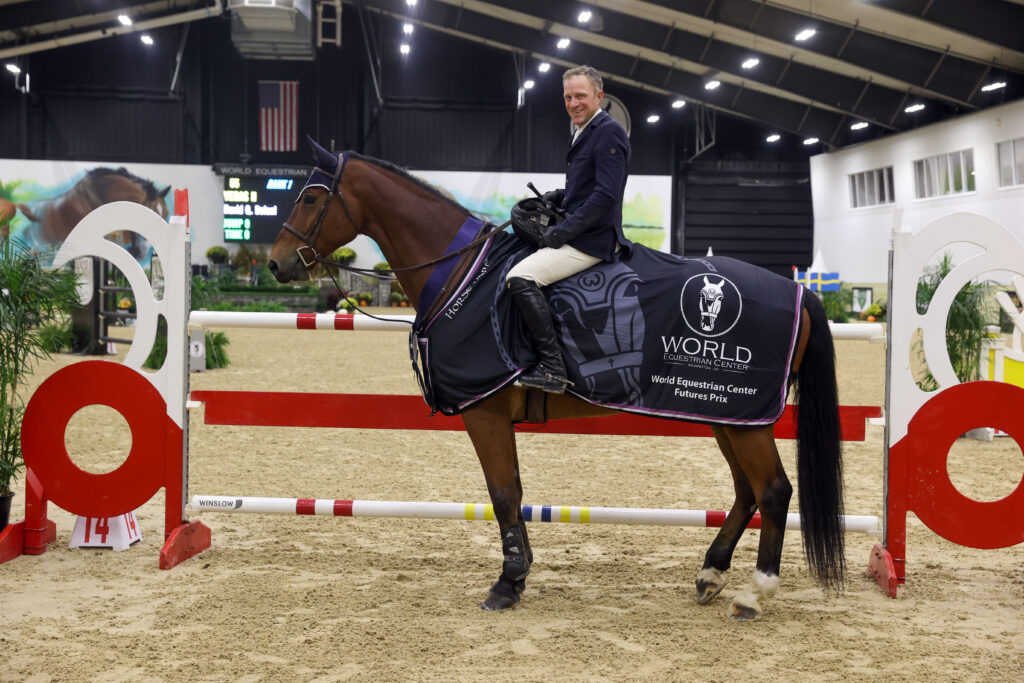 Topping the open division against thirteen other exhibitors, was David Beisel of David Beisel Stables in Goshen, Ohio aboard his own Vegas H (Valentino x Cobrah). Beisel and the eight-year-old Warmblood are frequent visitors to the winner's circle at World Equestrian Center. Tonight was no different for the pair. Their fast and error-free efforts tonight landed them double clear and crossing the timers at just 33.437 seconds in the jump-off.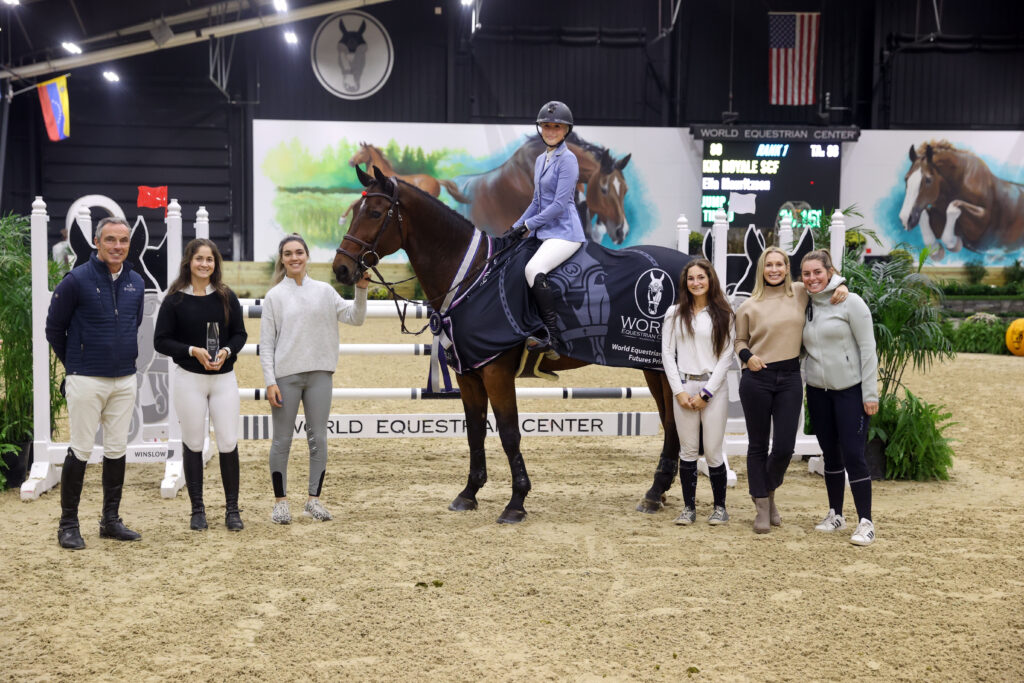 The Non-pro division was comprised of twelve horse-and-rider combinations with Ella Mauritzson and her own Kir Royale SCF taking first place honors. This team has quickly moved up in the rankings at WEC's Fall Classic show series. Tonight they jumped quick and clean to cross the timers at 82.644 seconds in round one, followed by a jump off time of 38.151 seconds, with just one unlucky rail along the way. "I played it safe in the first round. I had a few inside turns planned, but only did one to try and stay clean and smooth. Kingsley was amazing today and I thank my trainers for helping me get to this point!"
$10,000 WEC Futures Prix 1.30m Non-Pro Results
Kir Royale SCF, Ella Mauritzson – 0 | 4 | 38.151
Stena, Charlise Casas  – 0 | 8 | 37.105
Light Show, Lani Hutchison – 4 | 81.811
Boleybawn Rolo, Alexa Lowe – 4 | 83.248
Ragazzo Carino, Adeline Pavlin  – 4 | 85.328
Emil Du Coeur D'or Z, Melissa M. Lesch – 4 | 85.338
Gyloma, Erika Thornell – 5 | 88.285
Herolov De Wy, Ava Le – 5 | 88.771
Eastpoint JB, Hanna R. Egan – 7 | 90.454
Accomplice, Grace Asbury  8 | 83.072