It's no secret that every equestrian could use a little pampering during their down time at horse shows. Between lugging heavy tack trunks, lunging rambunctious horses, riding non-stop and getting so busy that a good skin and hair care routine seems impossible, equestrian's bodies take a serious beating during shows. To remedy our aches and pains, World Equestrian Center brings all-inclusive hair and spa services to the show grounds, all courtesy of the The Cutting Room Salon & Day Spa. Equestrians can escape to the tranquil salon and spa nestled in the corner of Vendor Village at the heart of World Equestrian Center where relaxing essential oils fill the air and soft music quiets the mind.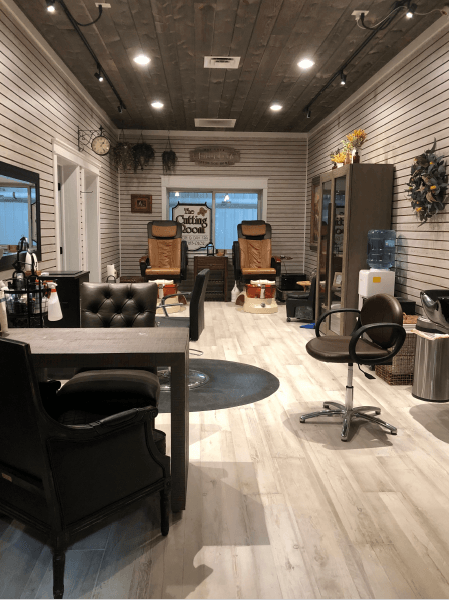 Owned and operated by The Cutting Room Salon & Day Spa, an Aveda Concept Salon in downtown Wilmington, Ohio, The Cutting Room at World Equestrian Center is a smaller-scale version of the main salon, but still offers all of the luxury services offered by the downtown salon. The Cutting Rom at World Equestrian Center follows the same mission, vision and promise of the downtown salon:
Mission
The Cutting Room follows and supports the "Mission" of Aveda . . . to care for the world we live in, from the products Aveda makes to the ways in which we give back to society. Like Aveda, The Cutting Room strives to set an example for environmental leadership and responsibility, not just in the world of beauty, but in our world around us.
Vision
Our "Vision" at The Cutting Room is to be an all-inclusive place of tranquility, beauty and wellness delivering only high-level, top quality services to our customers. We strive for customers to see our salon and spa as the place of choice to enrich and revive all in one quaint, exhilarating location.
Promise
Our promise is to always be customer-focused delivering a broad offering of salon and spa services at the highest possible level of standards.
The Cutting Room at World Equestrian Center offers a vast array of services from hair and nail care, to massages and even specialized professional services like eyelash extensions. When it comes to hair, The Cutting Room Salon & Day Spa is the place to go in Wilmington for all professional hair services. Their experienced Aveda-trained professionals provide a consultative approach to align hair and scalp health to the texture, shape, control, volume and shine. All services offered at the main salon are offered at World Equestrian Center including cuts, colors, highlights and scalp purifying services. Another popular service offered at The Cutting Room at World Equestrian Center is the Brazilian Blowout, which improves the overall condition of the hair by creating a protective protein layer around the hair shaft to eliminate frizz and smooth the cuticle (hello remedy to helmet hair!). The treatment takes about 90 minutes and lasts for up to 12 weeks.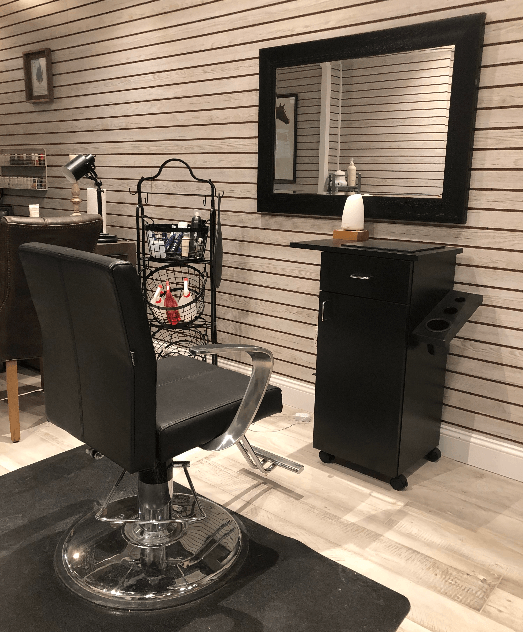 As equestrians, we know how hard it is to keep our nails in good condition, especially at horse shows. Leather gloves and saddle soap tend to wear away at our hands and nails. The Cutting Room has nail care covered, with countless nail options from an express manicure, to a spa pedicure, to gel polish. Countless colors fill the basket on the wall by the nail station, offering guests endless options to create their ideal look.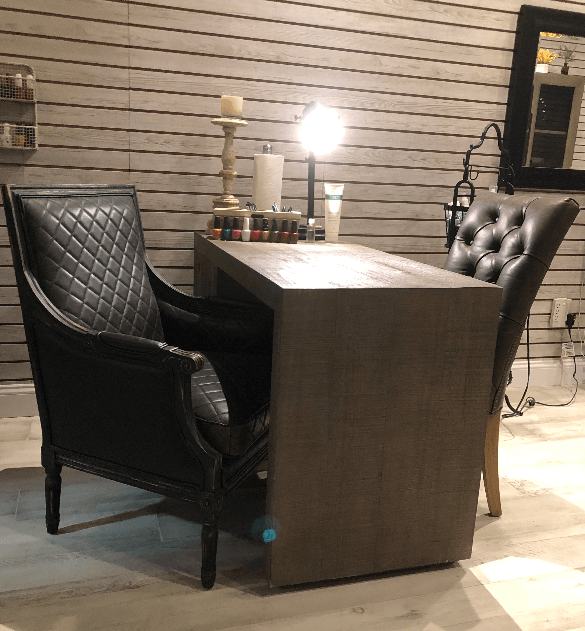 Further pampering is offered in the form of massages, facials, waxing and even eyelash extensions. Services range from "express" to "full service", allowing equestrians to enjoy everything from an on-the-go 15 minute massage to a full 60 minute massage. The professions at The Cutting Room are experts in their respective areas, and can customize treatments based on a guest's specific needs. Guests are even welcome to take a full day of relaxation by booking multiple services at a time. Check out The Cutting Room's list of services below. For more information on services, or information on sevices not listed below, call 937-383-0102, or visit The Cutting Room's website.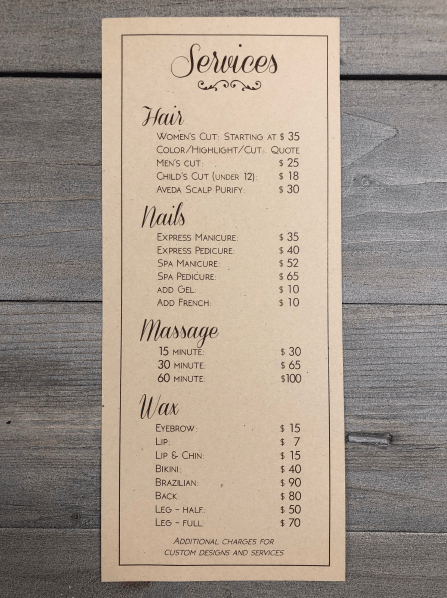 About Aveda Products
The Cutting Room Salon & Day Spa is an Aveda Concept Salon that uses Aveda products. Aveda is known for their superior hair and skin products, which are cruelty free and naturally derivedand certified organic. Aveda states, "Being a cruelty-free brand is an important part of our mission to care for the world we live in and for those we live with, and has been since our founding in 1978." Aveda also believes that nature is the best beauty artist, and that ingredients in their products should be good for both the earth and the people using the products, so Aveda's products are formulated without parabens, phthalates and sodium lauryl sulfate. Aveda even goes a step further by utilizing responsible manufacturing that is powered by wind energy.
Another benefit of using Aveda products is that they smell so good. Created in their own Botanical Aroma Lab, Aveda's pure-fume™ aromas are "artful blends of flower and plant extracts distilled to their very essence, their spirit, to awaken your senses with nature's power". Aveda's own in-house "perfumers" craft beautiful fragrances from nature, making Aveda products even more unique.
For more information about Aveda products and Aveda Concept Salons, visit Aveda's website.
About World Equestrian Center:
Located in Wilmington, Ohio, the World Equestrian Center features more than 200,000 square feet of climate-controlled riding space, making it one of the largest indoor/outdoor equestrian sport venues in the world. The state of the art facility features premium footing, permanent stabling and onsite accommodations as well as more than 26 weeks of USEF rated Hunter / Jumper competition.
Dedicated to offering great sport and good fun in a family friendly environment, the World Equestrian Center promises their exhibitors an experience built on three core values: Quality. Class. Distinction.
In 2021, the World Equestrian Center will debut a brand new location, providing world-class equestrian competition and equestrian-inspired country club living, all adjacent to the fabulous Golden Ocala Golf & Equestrian Club in Ocala, Florida.
Connect with the World Equestrian Center on Social Media: