With the expectation of excellence and improvement always in mind, World Equestrian Center – Ocala aims to continue enhancing the experience for exhibitors, visitors and guests frequenting the 378-acre campus.
Follow along on our ongoing development projects below and check back often to stay up-to-date on project progress.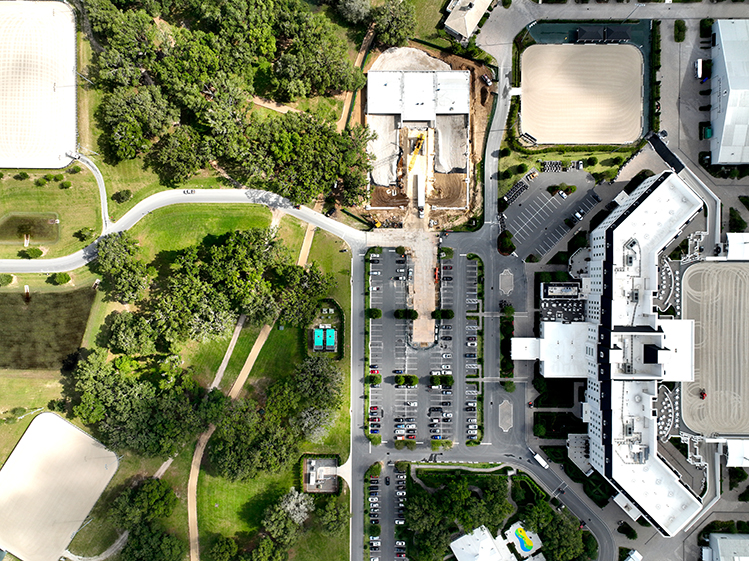 THE PARKING DECK | Coming July 1, 2023
In response to popular demand, WEC is bringing visitors and guests peak convenience with the addition of 144 paved parking spaces at the heart of the property. Located adjacent to Filo's Mexican Cantina, the newly added parking deck provides central access to some of the property's most trafficked sites, including The Equestrian Hotel and the WEC Grand Plaza for shopping, dining and events. Construction is currently underway.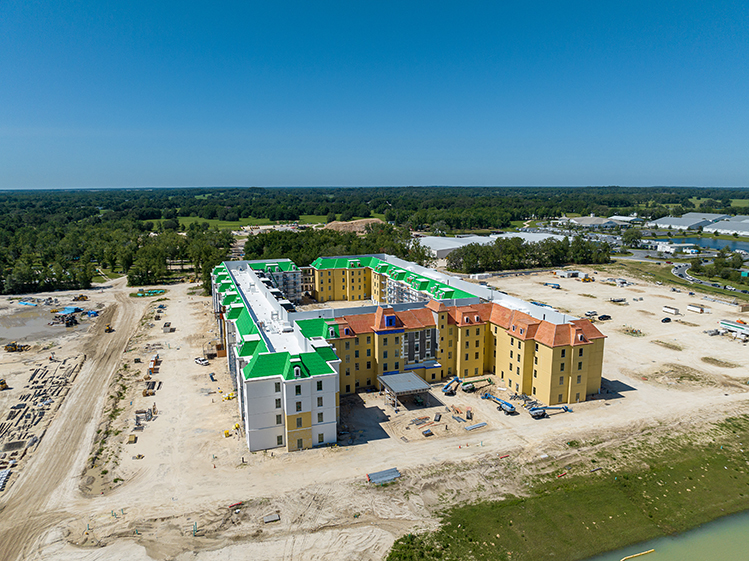 THE RIDING ACADEMY HOTEL | Coming Summer 2024
Joining The Equestrian Hotel, The Riding Academy Hotel will offer nearly 400 additional rooms and suites to visitors, guests and exhibitors looking to stay on-site. The pet-friendly hotel will include expansive, upscale accommodations with separate sleeping and living quarters and desirable in-room amenities, such as coffee makers, microwaves and pull-out sofa beds. Guests can enjoy the outdoor pool and sundeck, dual fitness centers, and lobby marketplace pouring Starbucks coffee, all just a golf cart ride away from the thriving complex center. Construction is currently underway.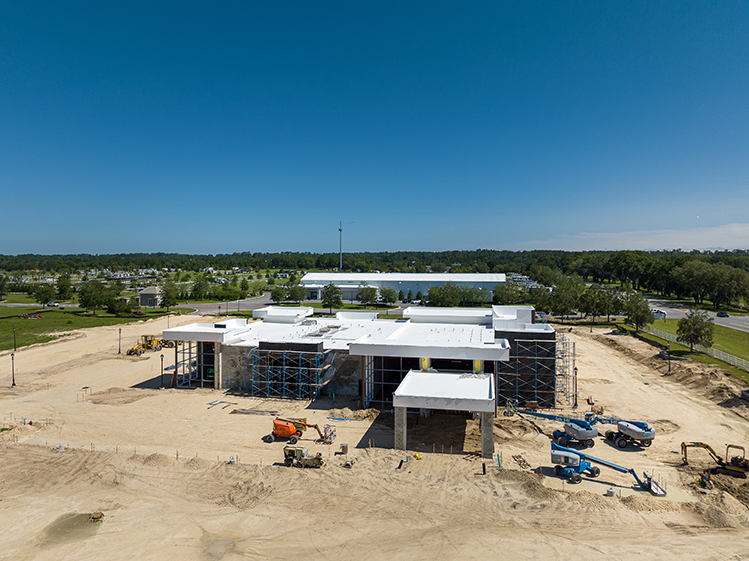 THE UNIVERSITY OF FLORIDA HEALTH PHYSICIAN OFFICES | Coming 2024
UF Health, a founding partner of WEC, will provide guests with the world-class expertise of academic-based medical care from a new, state-of-the-art, 10,000-square foot facility on property. The UF Health physician offices are part of a larger complex featuring an additional 10,000 square feet dedicated to retail storefronts, which will join the WEC network of more than 30 established retailers on property. Construction is currently underway.
If you are interested in leasing space for your practice or would like to learn more about our facility, visit the property listing here, or connect with Don Deluca and Mark Sherman directly by email at leasing@rlrllc.com or call 800.543.5589 x1426.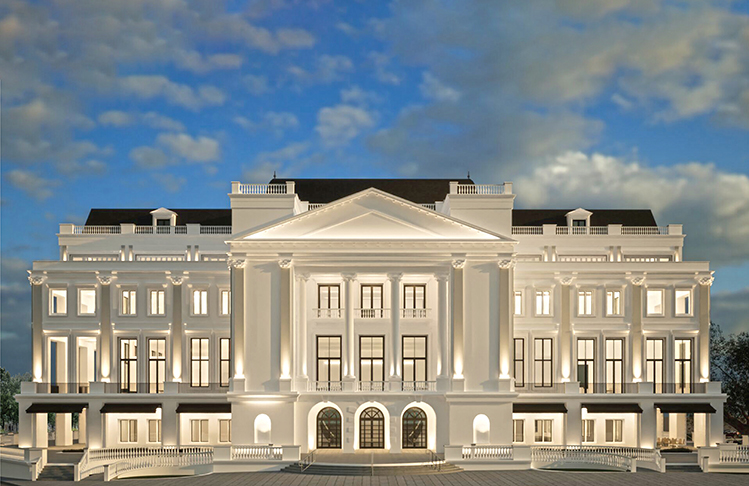 THE EVENT CENTER AT WEC | Coming Summer 2025
From top-of-the-line technology to the finest finishes throughout its five stories, the Event Center at WEC will bring over 180,000 square feet of traditional meeting space and four additional dining concepts to the property, including two rooftop restaurants and bars. As an impressive new venue, the Event Center will be equipped with a grand ballroom for 500 guests, meeting rooms of varying sizes and pre-function space, dedicated bridal suites, banquet space, covered balconies, and an expansive outdoor event lawn and pavilion. Construction is currently underway.
Want to learn more about bringing your future event to this space? Contact us or submit a request for proposal.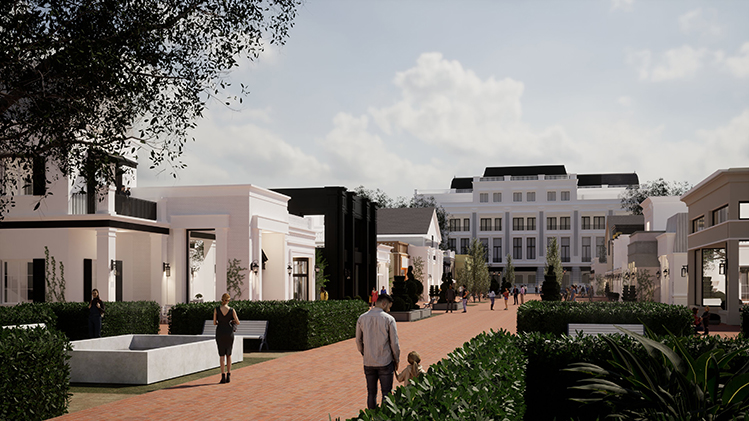 80TH AVENUE RETAIL EXPANSION | Coming 2025
The Shoppes off 80th Avenue, an 80,000-square-foot outdoor shopping mall, will be situated adjacent to The Riding Academy Hotel and the Event Center at WEC. Effectively doubling the property's existing retail with 31 new units, visitors and guests will be able to browse a swath of unique storefronts featuring luxury brands, all in one convenient location. Construction is set to begin in 2024.
Interested in reserving a future retail space? Contact Don Deluca and Mark Sherman directly by email at leasing@rlrllc.com or call 800.543.5589 x1426.
INDOOR ARENA 6 | Forthcoming
A sixth climate-controlled indoor arena is anticipated near the existing Indoor Arena 5. Intended to serve as the primary competition site for the ever-growing base of FEI-level dressage exhibitors, the new indoor arena will be accompanied by seven additional outdoor rings for schooling and exhibition.
Sponsorship Opportunities | Ongoing
Interested in sponsorship at World Equestrian Center? Please contact Jim Wolf at jwolf@wolfsportsgroup.com.