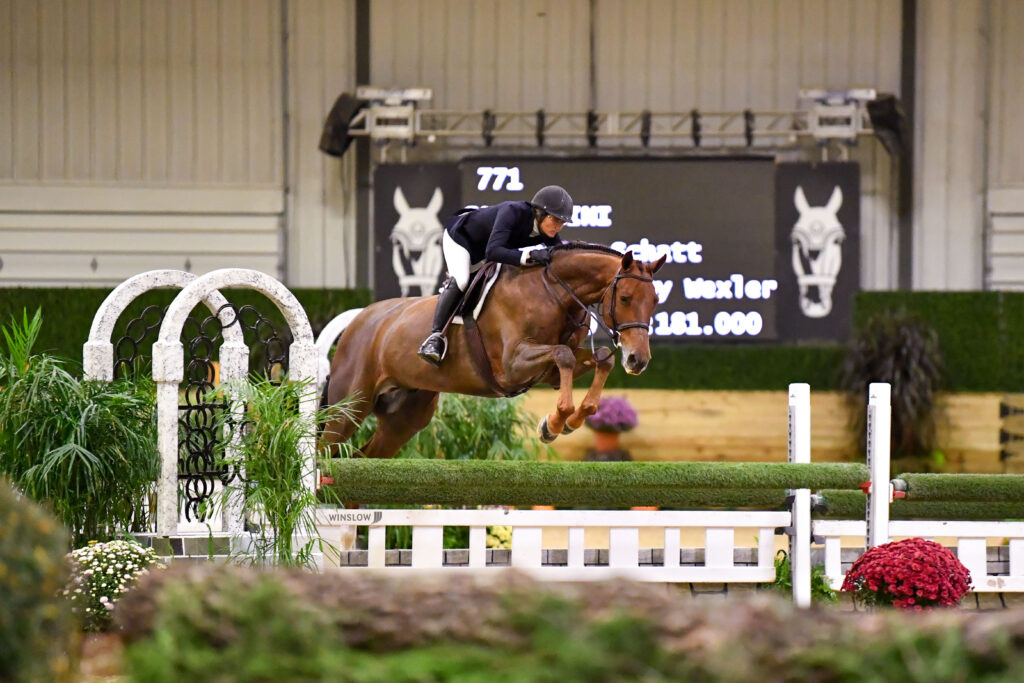 Wilmington, OHIO – It was a spectacular Derby Friday at World Equestrian Center as we continued the WEC Fall Classic show series. Three hunter derbies took center stage throughout the day in the climate-controlled R+L arena with a total of $70,000 in prize up for grabs for non-pro and open riders. Courses were designed by Michael Pegg of Ontario, Canada, and were beautifully decorated with lush fall decor and rustic charm.
$30,000 WEC Hunter Derby 3'6″-3'9" – Open
This evening's $30,000 WEC Hunter Derby 3'6″-3'9″ saw 10 entries vying for the win, but none could best Havens Schatt and Cascartini (Casall Ask x Wilora). Just two weeks ago, Schatt and the nine-year-old Holsteiner gelding owned by Ken and Amy Wexler LLC, took top honors in this class. We welcomed them back and were pleased to see the duo perform two great rounds in the R+L arena once again. The duo earned a first round score of 181, which was the highest of all competitors in round one. Schatt and "Marty" brought their A-game to the handy round, where they were rewarded by the judges who gave them a 202 for their brilliance. Their final combined score of 383 points  could not be beaten.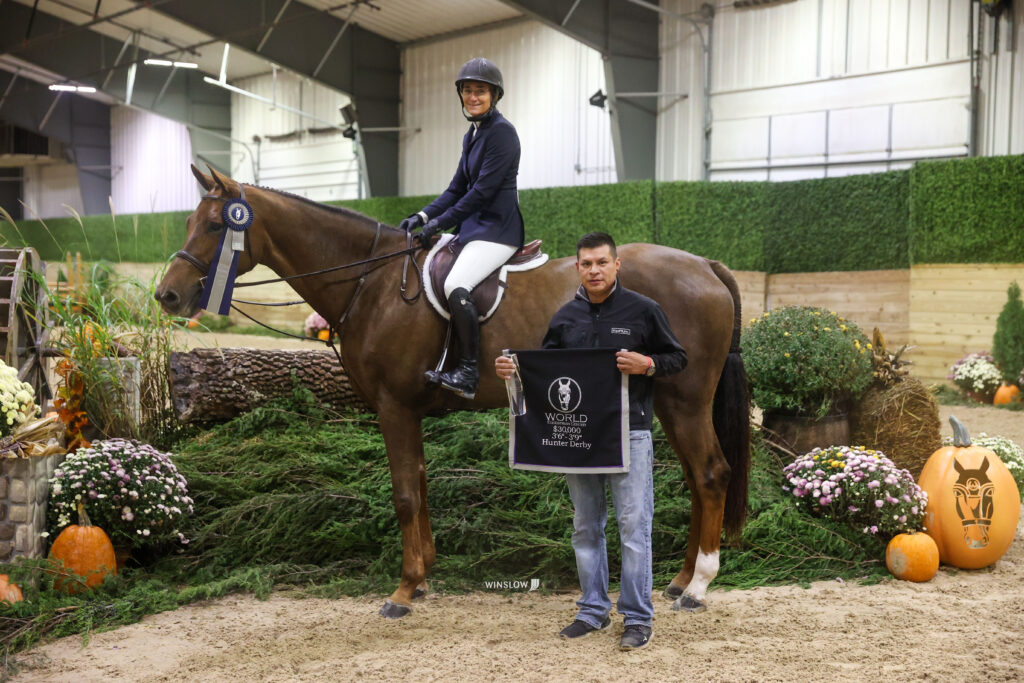 Schatt chatted with us about her rounds in the class. "I have been focusing much of my time on Havana, the horse that I showed in the 3' Open Derby because she is more green. Marty (Cascartini) is seasoned and has won a lot, so I have given him more time off. Those in the stands may not have been able to tell, but In round one he felt pretty frisky and fresh underneath me. After that round, we galloped a few laps and decided to re-group ourselves for the handy. He was his normal-self in round two and was just amazing!" 
\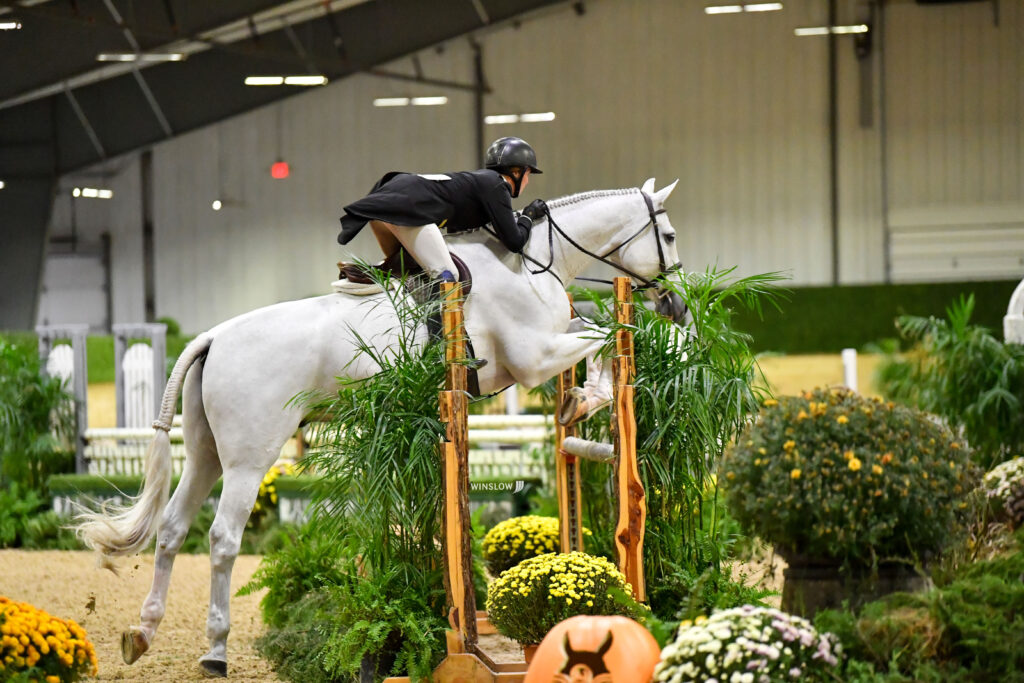 Melissa P. Donnelly and Corlando 49 (Cartani x Olanda I) finished just behind Schatt with a first round score of 175. Donnelly and the fifteen-year-old Holsteiner gelding were stars in the handy round. The long-time partners wowed the judges and were awarded a score of 199. Their two round total equaled 374 and earned them second place honors in this evening's class.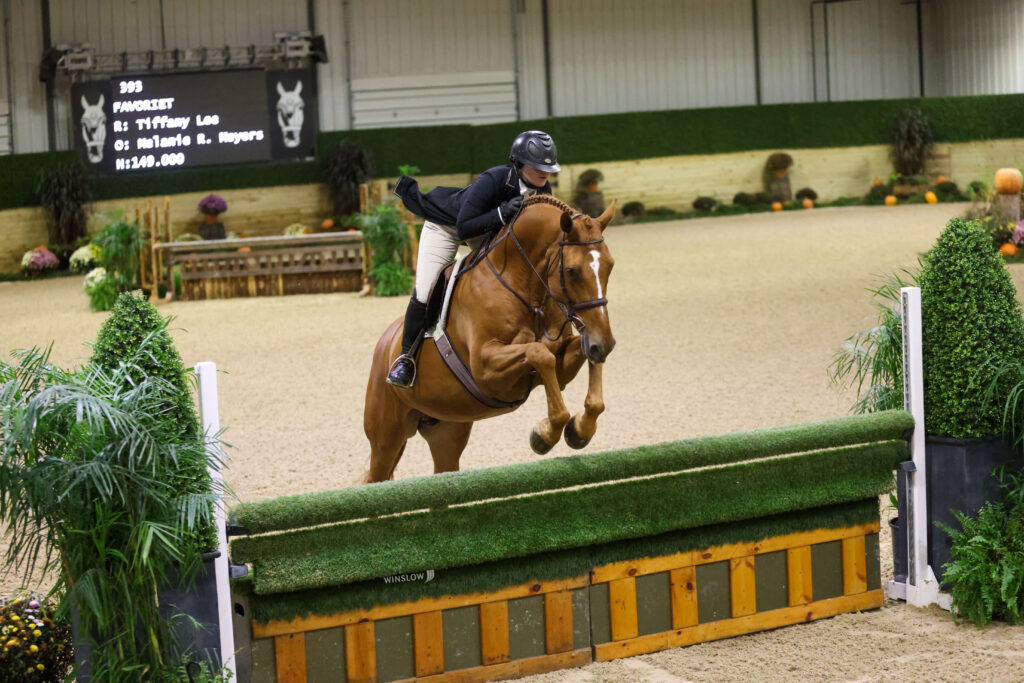 Tiffany Lee and Favoriet rounded out the top three placings in the $30,000 WEC Hunter Derby 3'6″-3'9″. Lee and the eleven-year-old Warmblood gelding delivered two great rounds and earned scores of 164 and 172, totaling 336 for 3rd place.
$30,000 WEC Hunter Derby 3'6″-3'9″ – Open Results
Cascartini, Havens Schatt – 181 | 202 | 383
Corlando 49, Melissa P. Donnelly – 175 | 199 | 374
Favoriet, Tiffany Lee – 164 | 172 | 336
Dante's Inferno, Ryan Michael Genn – 172 | 156 | 328
Hyperion Du Stiquot, Erika Heintschel-Githens – 150 | 176 | 326
Dolla 3, Sam Pegg – 149 | 139 | 288
Lancelot Du Faurieu Z, Sam Pegg – 138 | 135 | 273
Jayden, Tiffany Lee – 121 | 144 | 265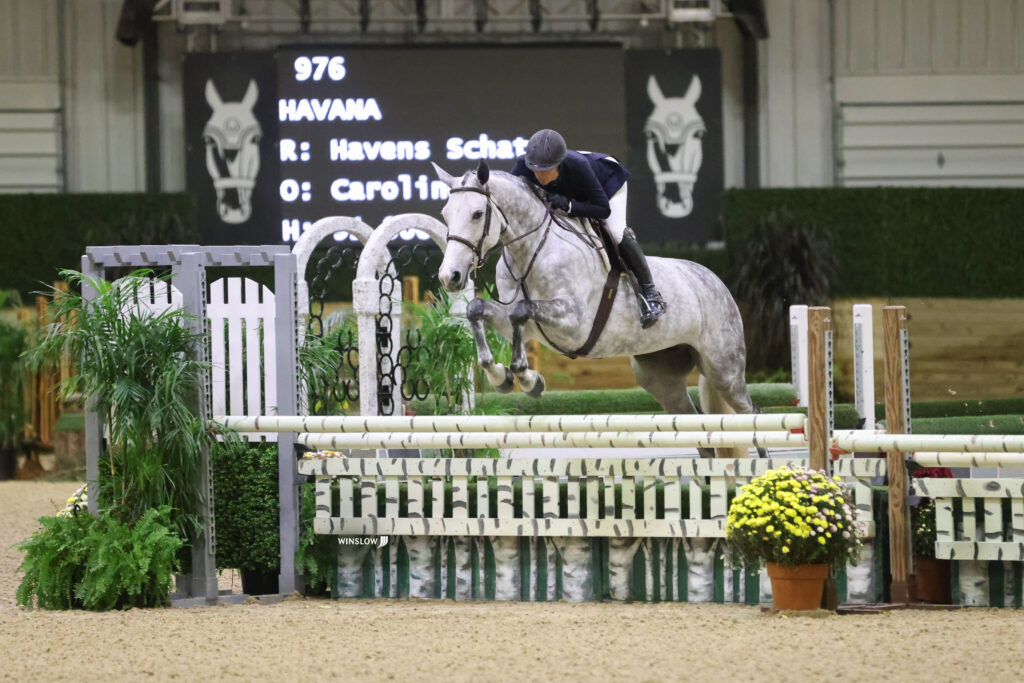 Havens Schatt & Havana Capture $20,000 WEC Hunter Derby 3′ – Open Win
Havens Schatt of Milestone Farm LLC in Lexington, Kentucky, and Havana emerged victorious in today's $20,000 WEC Hunter Derby 3′ – Open. Schatt and the 7-year-old mare were flawless in the first round, earning a score of 94. They returned for the handy round, laying down another foot-perfect course for a second score of 96, bringing their overall total score to 190, ultimately winning the class.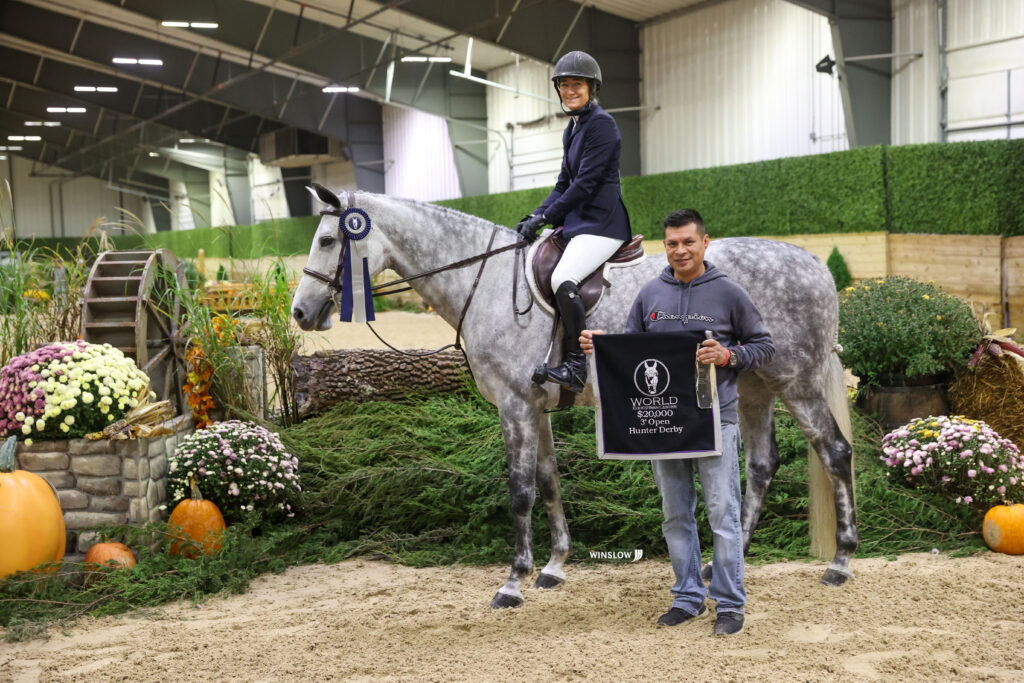 Veteran derby rider, Schatt, took the time to chat with us after her big win. "When I walked the course I was surprised at how complicated it seemed. Since she is green, I decided to 'hold her hand' a bit in the first round. She was great! This was a good experience for her. She is a younger horse and we are trying to get her experienced in the smaller derbys, so next year she can step up to the bigger derbys where she can jump taller. I look forward to her future!"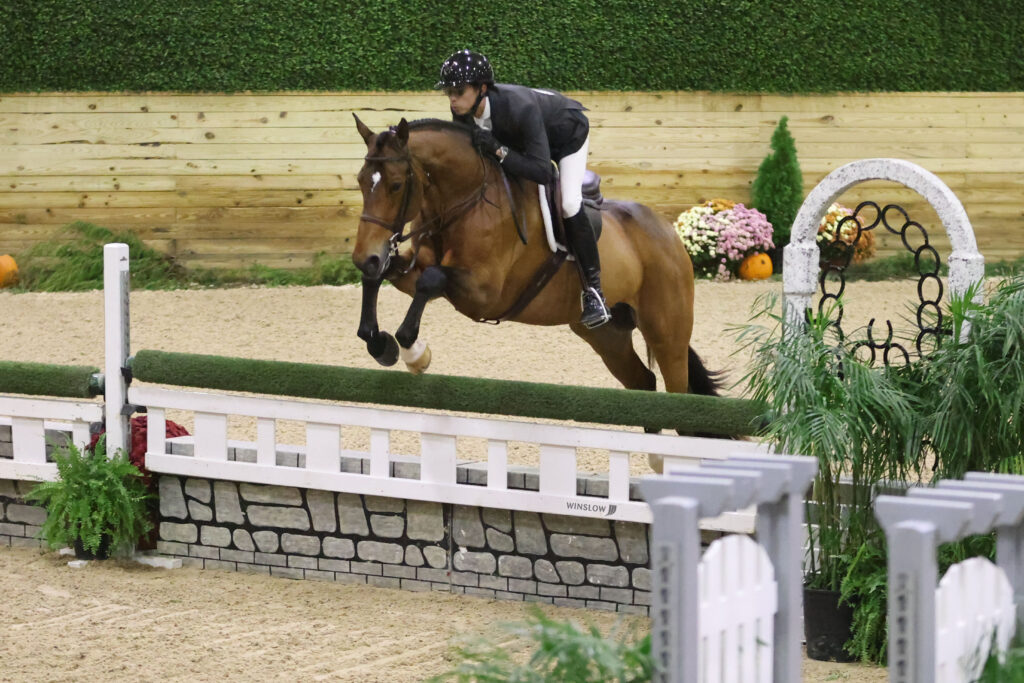 Colin Syquia of Eurasia Inc. in Wellington, Florida and Front Page were also impressive this afternoon. Syquia and Front Page laid down two beautiful rounds for scores of 92 and 94, totaling 186 for a 2nd place finish.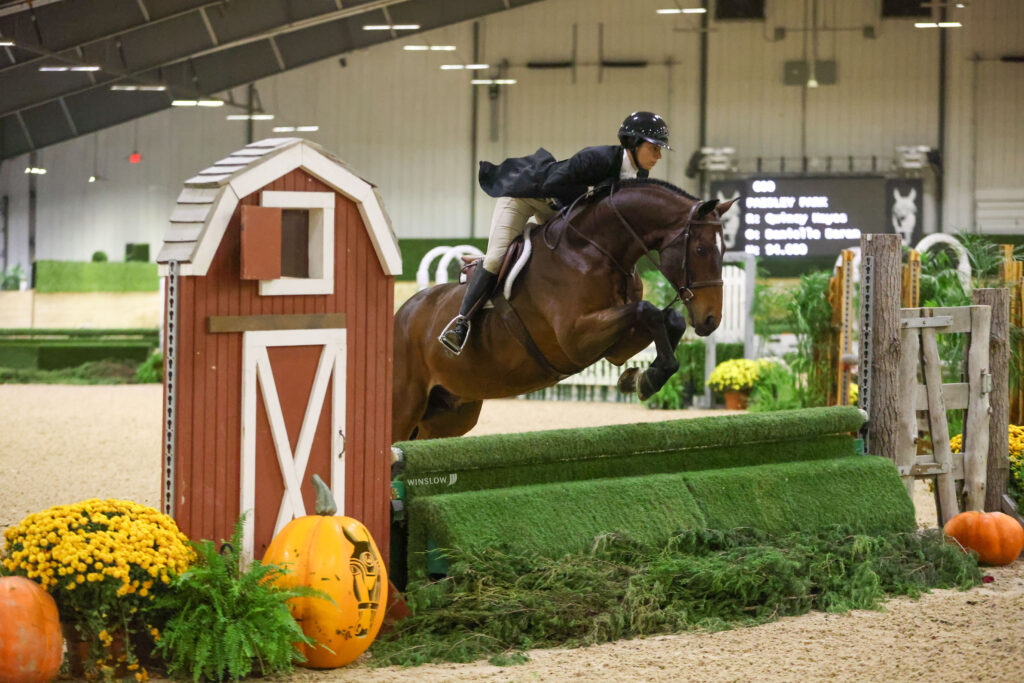 Also earning a top ribbon was Quincy Hayes of Toronto, Canada and Paisley Park. Hayes and the beautiful bay Dutch Warmblood earned first place last week in the $20,000 WEC Hunter Derby 3' Open and returned this afternoon in search of the top prize once again. The pair delivered two lovely, elegant rounds for scores of 96 and 89, totaling 185 for 3rd place.
$20,000 WEC Hunter Derby 3′ – Open Results
Havana, Havens Schatt – 94 | 96 | 190
Front Page, Colin Syquia – 92 | 94 | 186
Paisley Park, Quincy Hayes – 96 | 89 | 185
Wherewithal, Colin Syquia – 91 | 92 | 183
Hip Hop, Jeff Gogul – 89 | 88.5 | 177.5
Cinda, Melissa P. Donnelly – 80 | 87.5 | 167.5
Kadootje, Nicole Loochtan – 76 | 88 | 164
Dianthos XO, Mandy Vergerio – 82 | 79 | 161
News For You, Christopher Coberley – 49 | 87 | 136
Celtic, Sarah Guidice – 69 | 64 | 133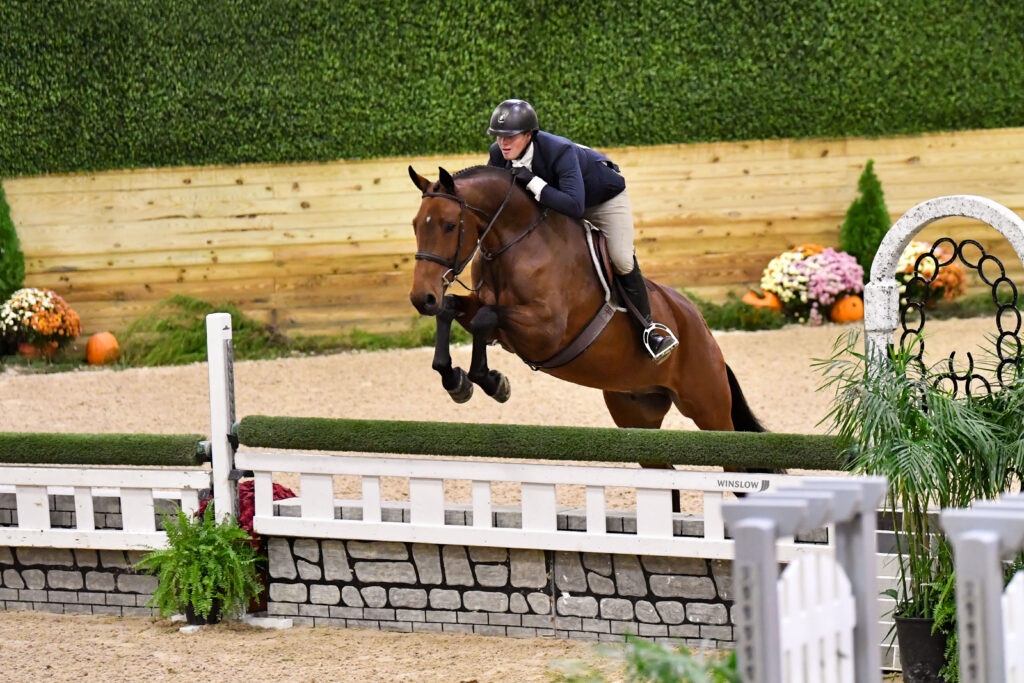 Coberly & Undercover Capture $20,000 WEC Hunter Derby 3′ – Non-Pro Win
Christopher Coberly of Fox Meadow Farm in Temperance, Michigan stole the top two spots in WEC's $20,000 Hunter Derby 3' Non-Pro class this afternoon. It was while aboard David Glefke's Undercover (Untouched x Tosca), that Coberly won the class, managing to find each fence out of stride with a lovely rhythm. This pair delivered two foot-perfect rounds to land a first-round score of a 90, followed by an 88 in the handy, bringing their total score to 178.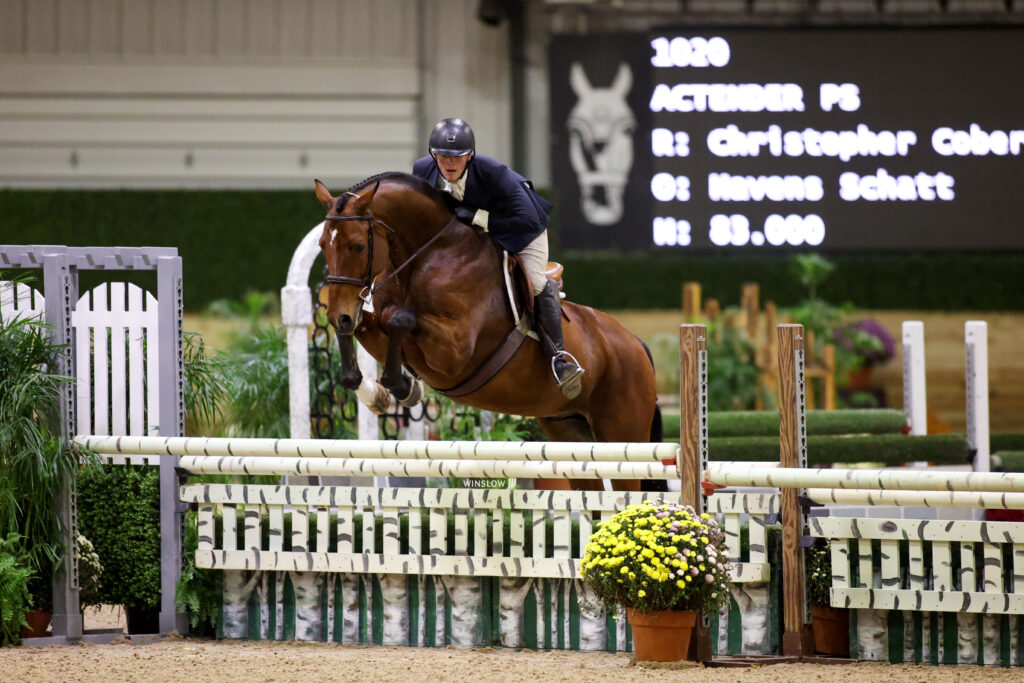 Christopher Coberly and Havens Schatt's Actender PS (Action Breaker x Conpila) also delivered near fault-free efforts. This time in the ring, Coberly wrapped up the first round with a high score of 87, followed by a handy round score of 77 to total 168 and an impressive finish for second place.
Christopher took the time to chat with us after his win. "The course was pretty fun! It had bending lines – a lot of bending lines. My strategy was to just keep a good pace and keep going until the end. I want to thank Larry Glefke and Havens Schatt for giving me the opportunity to ride these horses."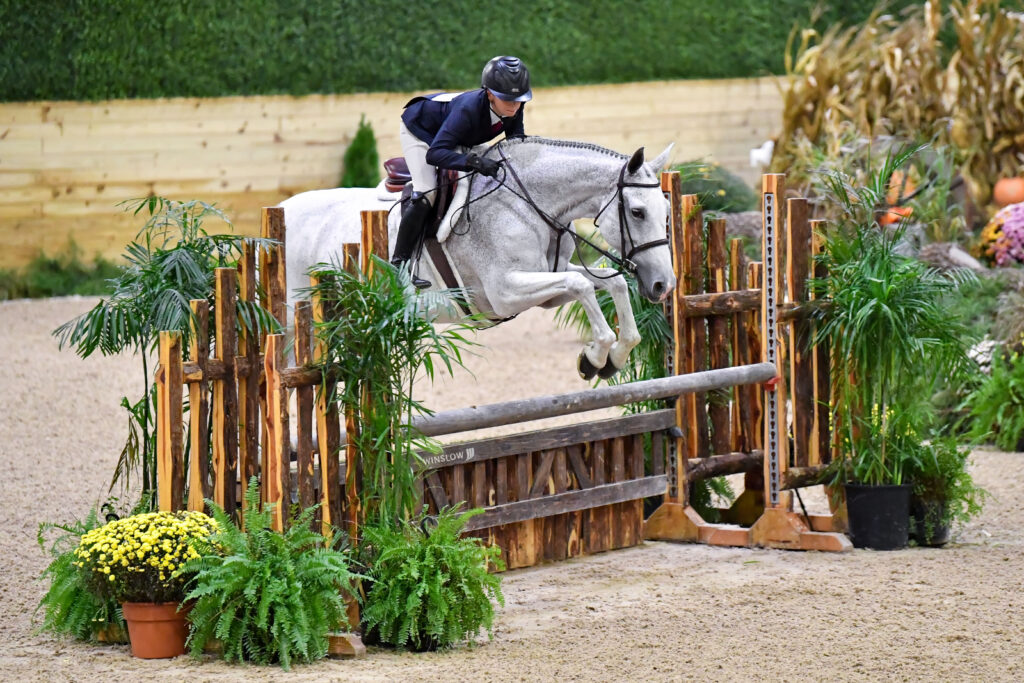 Last week's $20,000 WEC Derby 3′ Non-Pro winner, Luke Rinehart of Rinehart Farm in Carmel, Indiana snagged third place. Junior rider Rinehart and his newer mount, Chablis 162 (Cancara Z x Untreue), earned scores of 79 and 87.5 respectively, totaling 166.5 for third place.
$20,000 WEC Hunter Derby Non-Pro Results
Undercover, Christopher Coberley – 90 | 88 | 178
Actender Ps, Christopher Coberley – 87 | 77 | 168
Chablis 162, Luke Rinehart – 79 | 87.5 | 166.5
Kesh, Ainsley Sadlo – 74 | 84 | 158
Red Roc, Kiera Plipot – 89 | 68 | 157
Cavalli, Luke Rinehart– 82 | 72 | 155
Monaco, Reese Fillman, – 86 | 68 | 154
Diatendro, Kelley M. Corrigan – 73 | 75 | 148
Capri, Ashley Stumm – 76 | 71 | 147
Leonti, Elyse Jeschelnig – 88 | 58 | 146
Thank you to all exhibitors, trainers and spectators for another great day of equestrian sport at World Equestrian Center – Wilmington.
Join us in November for two weeks of horse showing! Entries and stall reservations are now open for Midwest Indoors I (Nov. 10-14) and II (Nov. 17-21) featuring top NSBA sanctioned hunter/jumper competition. The two weeks of consecutive indoor hunter/jumper shows offer a perfect opportunity to prepare for finals and winter circuits in our beautiful climate-controlled venue along with $275,000 in prize money. Entires and stall reservations can be submitted at www.horseshowing.com.
For more information regarding competing with the National Snaffle Bit Association please visit https://www.nsba.com/
Photos courtesy of Winslow Photography.