Feature class action continued this afternoon with an international field of 17 entries taking to the Sanctuary arena to contest the Grand Prix course designed by Bobby Murphy of Lexington, Kentucky. Only five competitors qualified to return for the jump off where just one day after his birthday, Kevin McCarthy and his trusted partner Catch A Star HSS flew through the course for the win.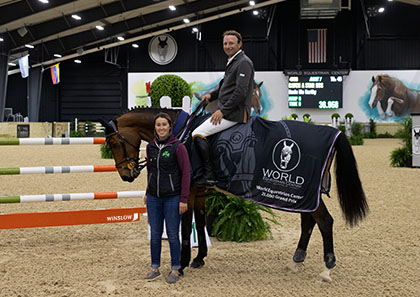 Fresh off a successful 2021 winter circuit in Florida, Kevin McCarthy of K&K Sporthorses LLC, Lexington, Kentucky, and Catch A Star HSS (Sheraton x Tolinda) earned a top three finish in the Welcome stake, preparing them well for this afternoon's class. McCarthy and the 11-year-old Swedish Warmblood mare are frequent visitors to the winner's circle and during the first round, the pair negotiated the winding track going clear in just 76.245 seconds, the fastest time of the first round competitors.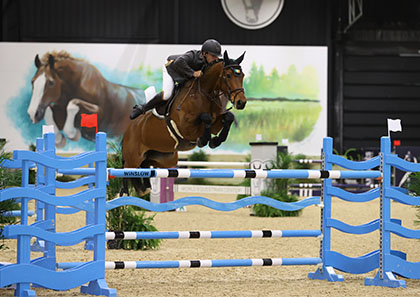 Catch A Starr HSS is well suited to a galloping jump off track and as the second to last competitors, McCarthy piloted her expertly to catch every jump out of stride, stopping the clock at a blazing 36.958 to claim the win.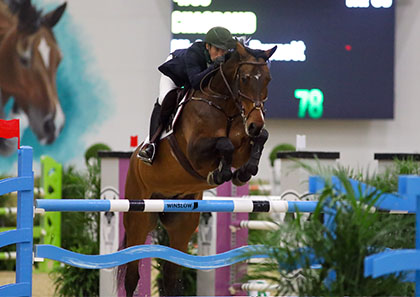 Michael D. Burnett of Carmel, Indiana and his own Chagrand (Chacco Blue x Centogrina) went early in the order of go, laying down a clean first round in a time of 81.098. Burnett and the 12-year-old Oldenburg gelding returned for the jump off and navigated the track in 38.553 seconds with no faults, which placed them atop the leaderboard, taking over the early lead from David Beisel and Essince W.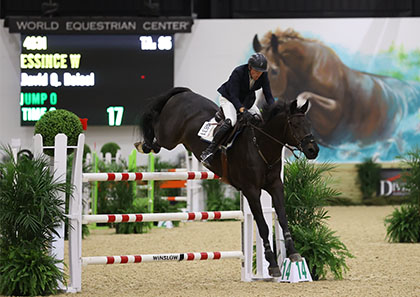 Rounding out the top three placing's were Thursday's Welcome Stake winners, David Beisel and Essince W who delivered the first clear round of the class in 79.549. The duo from David Beisel Stables in Goshen, Ohio, were first to go in the jump off, and laid down the first clean round with a time to beat of 38.682.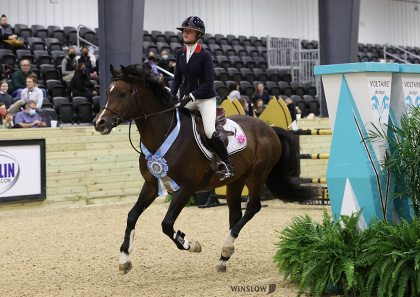 Junior Izzy Beisel jumped her first Grand Prix and celebrated her 14th birthday today. After a clear first round and just one unlucky rail in the jump off to secure an impressive 10th place finish, she and Ammeretto joined the top three place competitors in an honorary victory lap.
WEC $25,000 Grand Prix Results
Catch A Star HSS, Kevin McCarthy – 0 | 0 | 36.958
Chagrand, Michael D. Burnett – 0 | 0 | 38.553
Essince W, David Beisel – 0 | 0 | 38.682
Vegas H, David Beisel – 0 | 0 | 39.385
Metro Lass, Patricio Rodriguez – 0 | 4 | 41.465
Londonderry De La Ramee, Keely McIntosh – 4 | 78.367
Fairy Tail, Harriet Mccord Chang – 4 | 79.622
Loughnatousa Damaan, Prima Rose Bonaventure – 4 | 80.365
Inne Van De Plataan, Keely McIntosh – 4 | 80.477
Ammeretto, Izzy Beisel – 4 | 80.650
It's David Beisel & Azealia for the win in the WEC $7,500 Futures Prix 1.30m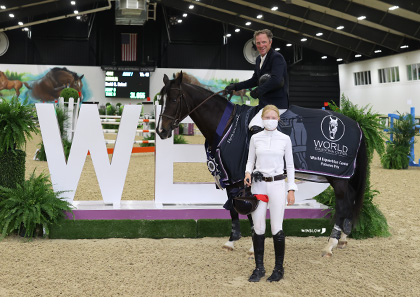 Earlier this afternoon, 10 horse and rider combinations took to the Sanctuary arena to vie for top honors in the WEC $7,500 Futures Prix 1.30. Bobby Murphy of Lexington, Kentucky designed the winding track where five pairs qualified for the jump off, with top three putting in double clear performances. It was down to the wire when last to go, David Beisel and Azealia galloped through the timers to secure the win.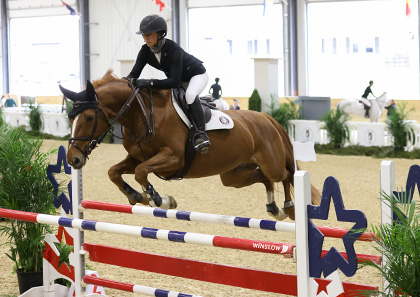 Third place finisher Diana Conlon and her own Wondergirl (Mylord Cathargo x Winning Girl) were the first pair to deliver a clear first round, breezing around the course in 80.314. Conlon and the eight-year-old Oldenburg mare headed straight into the jump off and delivered the first double clear of the class, setting the time to beat at 36.946 seconds.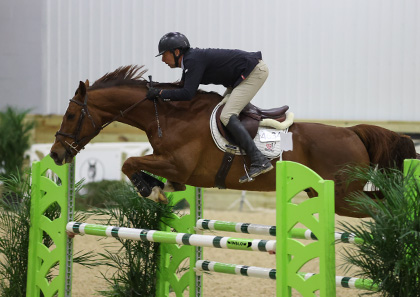 Near the end of the order, Richard Reinhart piloted Caron L. Stucky's Uranus 112 (Uccello x Conny) to a clear first round well within the time allowed to qualify for the short course. Reinhart and the 10-year-old Oldenburg gelding turned up the heat, hugging the inside track to finish at 32.584, becoming the new class leaders.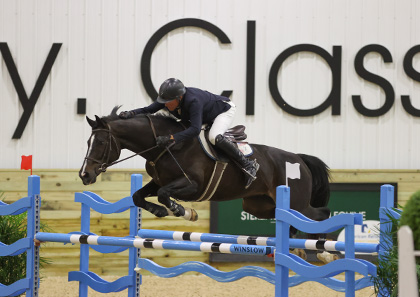 David Beisel and his own Azealia (Quintero x Salma) took to the course last in the order and they did not disappoint. A fast and tidy clear round in just 74.670 qualified Beisel and the 13-year-old Holsteiner mare for the jump off. Knowing he had to best Rinehart's time, Beisel settled Azealia and then the pair shot around the winding jump off course in just 31.655, bumping Reinhart and Uranus 112 to second and claiming the top prize.
WEC Futures Prix 1.30 Results
Azealia, David Beisel – 0 | 0 | 31.65
Uranus 112, Richard Reinhart – 0 | 0 | 32.584
Wondergirl, Dinana Conlon – 0 | 0 | 36.946
First Finch, David Beisel – 0 | 4 | 33.722
Cix Degrees HH, Claire Wasielewski – 0 | 4 | 36.946
Hendrik, David Beisel – 4 | 77.014
Cornelio P, Karen Mcfarland – 4 | 90.205
Livius, Mac McQuaker – 8 | 75.187
Thalie D'Anjou, Harriet Mccord Chang – 8 | 77.578
Jacinto Van De Dornehoeve, Jessica Jude – 12 | 84.135
Congratulations to all on a successful day of top equestrian sport!
Photos courtesy of Winslow Photography.