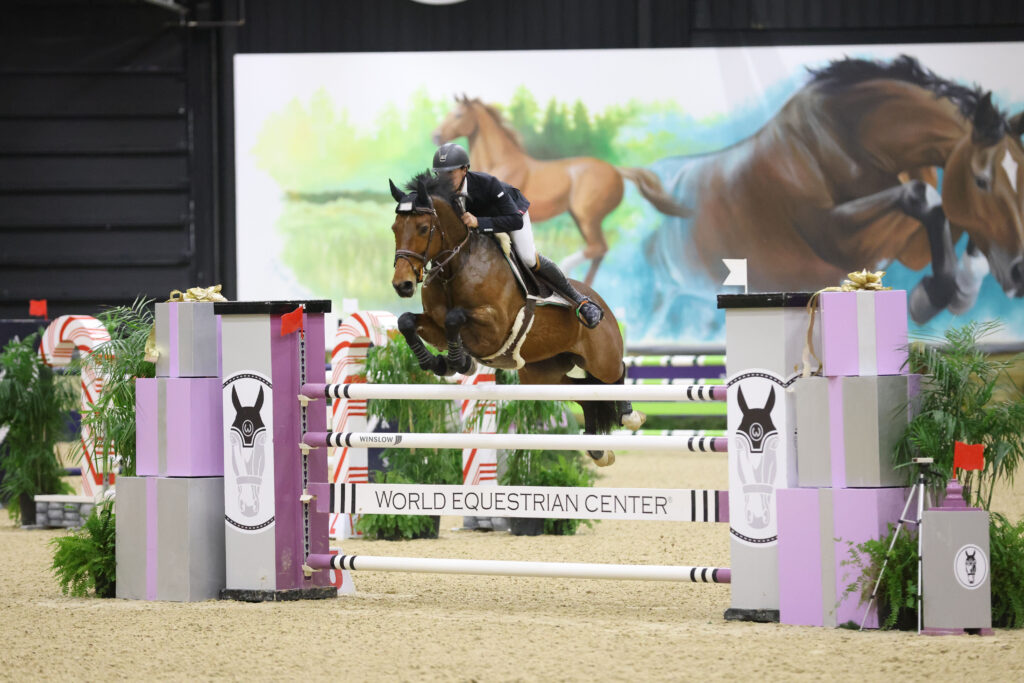 Those who joined us for the Fall Classic and Midwest Indoors series may have noticed a change of scenery this week. The World Equestrian Center is decorated nose-to-tail for the show circuit and is brimming with holiday cheer, patiently waiting for the arrival of Santa during next week's show. 
Wilmington's Winter in the Midwest feature class action kicked off today with the $10,000 WEC Wilmington Welcome Stake 1.35m. Spectators gathered to watch elite riders take on the holiday themed course designed by Bobby Murphy of Lexington, Kentucky. Ten competitors took to the Sanctuary Arena, all vying for the win. The afternoon's course was elegantly decorated with plenty of festive holiday cheer. An extra-large bow, huge wrapped gifts, a glistening holiday tree and even a candy cane jump adorned the brightly colored fences.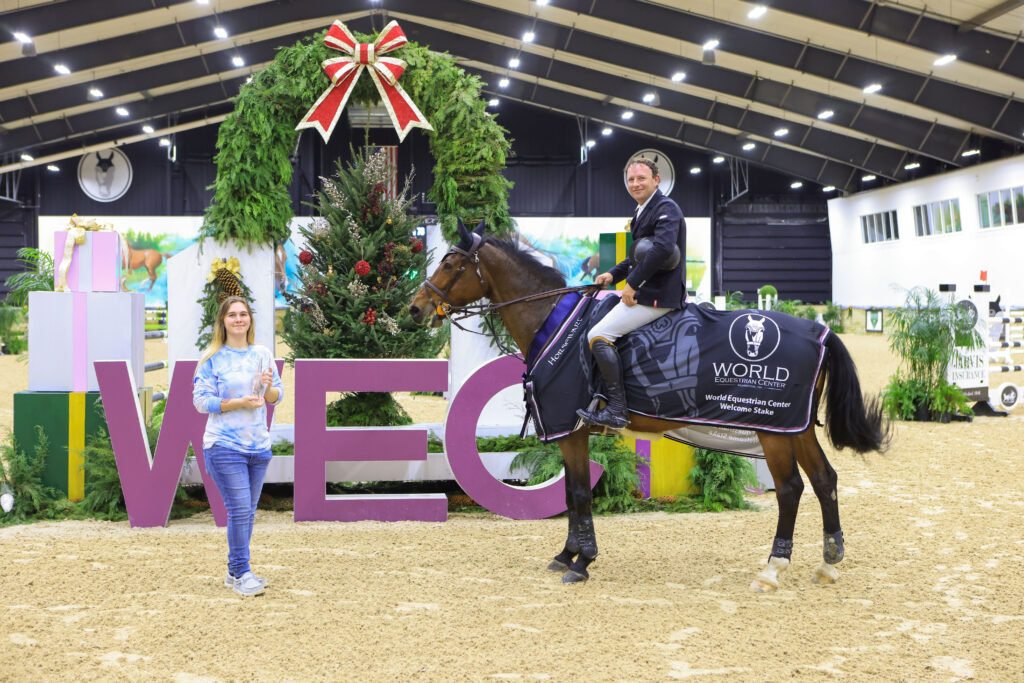 Crowd favorites Kevin McCarthy of Lexington, Kentucky and his own Catch a Star HSS (Sheraton x Tolinda) were cheered to the WEC winner's circle once again. The dynamic duo marched into the arena eager for a win, which they achieved with ease. McCarthy and the 11-year-old Swedish Warmblood mare were the only pair to jump double clear and ultimately took the win with a first round finish in 76.551 seconds, followed by a jump off of 41.697 seconds.
Here's what Kevin had to say about today's win. "We came back after a few unlucky runs at the last several shows. She deserved the win tonight because of how well she did and to make such a great comeback. In-between shows, we went home and had a nice break. She enjoyed time out in the pasture for a few days and then we worked for a few days before returning here. I want to thank my girlfriend Keely for all of her help and encouragement. I am excited to have her back here on Saturday to help me with the prix."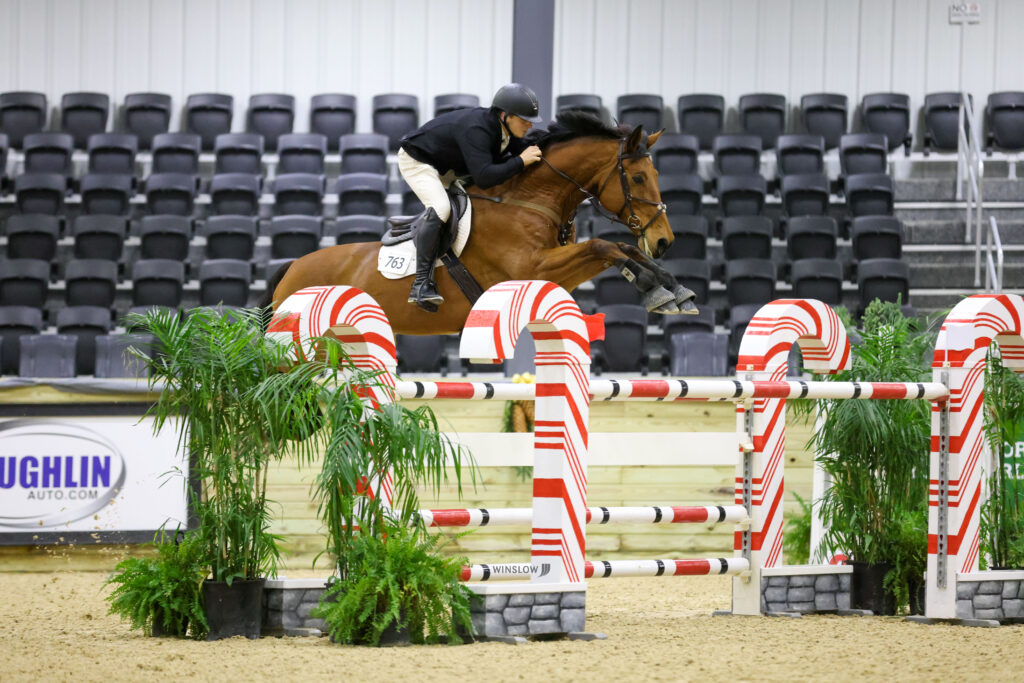 Second place in the final standings was Drew Arnold and Theresa Kraft's Chaccomo 11 (Chacco-blue x Sacenta). Arnold and the twelve year old Mecklenburger gelding jumped clear in the first round and finished in just 73.453 seconds. Upon returning for the jump-off, the pair pulled an unlucky rail, but finished the course strong in 42.505 seconds to take second place honors.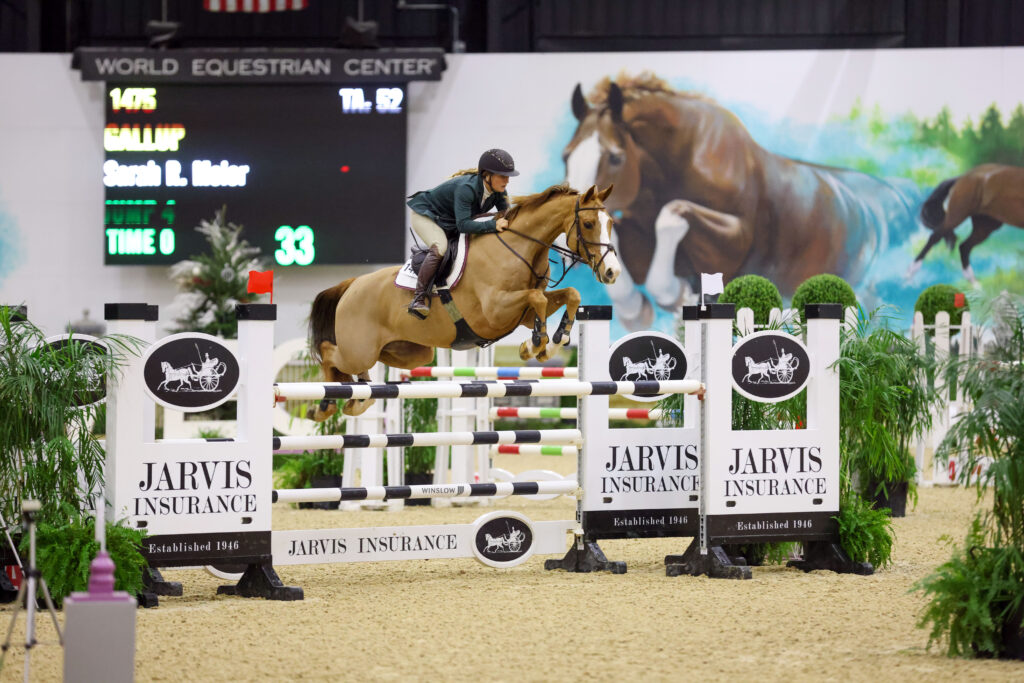 Sarah R. Meier and Thinks Like A Horse's Gallup rounded out the classes top three. Meier and Gallup jumped a quick and clean first round in just 73.125 seconds. Immediately following their run, they gathered themselves and took on the short course which they completed in 42.778 seconds with one rail down and a four fault penalty, which landed them in third place.
$10,000 WEC Wilmington Welcome Prix Results:
Catch a Star HSS, Kevin McCarthy 0 | 0 | 41.697
Chaccomo 11, Drew Arnold 0 | 4 | 42.505
Gallup, Sarah R. Meier 0 | 4 | 42.778
Galway Bay Pandora, Alliy Moyer 4 | 73.562
Matinee BSH, Shawn Butler 8 | 70.730
Cadeautje, Izzy Beisel 8 | 75.557
Vegas H, ​​David Q. Beisel 8 | 77.240
Clever, Rachel Schnurr 10 | 83.733
Congratulations to all entries on a successful day of equestrian sport!
Photos courtesy of Winslow Photography
Want to win 32 weeks of FREE stabling for your horse at our shows? Join us for Winter Classic 3 December 15th-19th where when you win your first blue ribbon, you will be able to pick a gift from under our magical holiday tree. Amazing gifts include gift certificates from our restaurants, lodging and retail as well as generous gifts from our many vendors and sponsors. Four lucky winners will receive FREE stabling for their horse for ALL of 2022! Visit the show office to learn how to win.