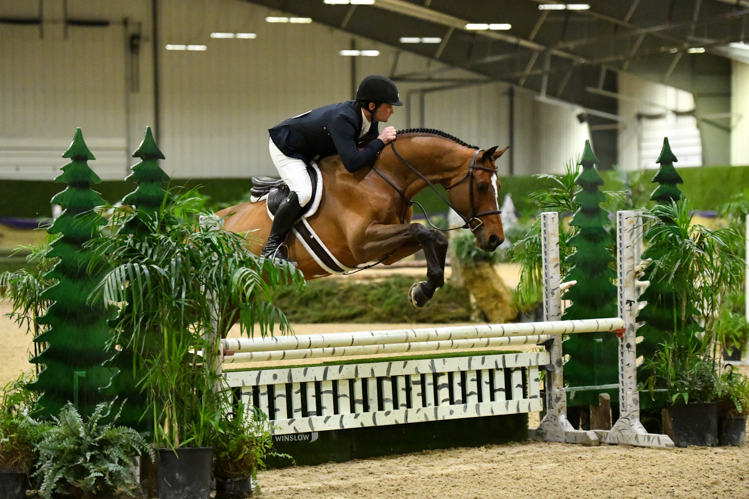 Wilmington, OH – Jason Berry of Jason Berry Stables in Verona, Virginia, and Solitude captured the win in today's $10,000 USHJA National Hunter Derby 3′ Open against a field of twenty talented hunters over tracks built by Joe Carnicom (USA). Jason Berry rode Solitude for owner Sophia Tabasso and trainer Jonathan D. Martin. Despite presenting like a seasoned professional, today was the young hunter's first derby. Berry piloted Solitude to earn consistent scores of 91 and 92, totaling 183 to take home the win.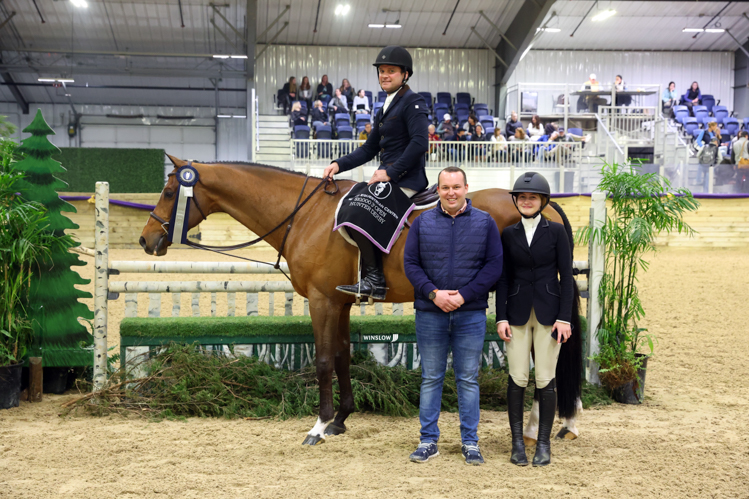 We caught up with Jason and Jonathan ringside after the class. Jason mentioned that he was grateful to have the opportunity to ride such a talented horse and Jonathan commented on Solitude's style. "He goes around with his ears forward and in a great place and he is always interested in the course. This horse is newer to us and we've had him for about a year now. He is super scopey, stridey and very brave. This was his first Derby and Sophia just started showing him in the 3'6" Juniors."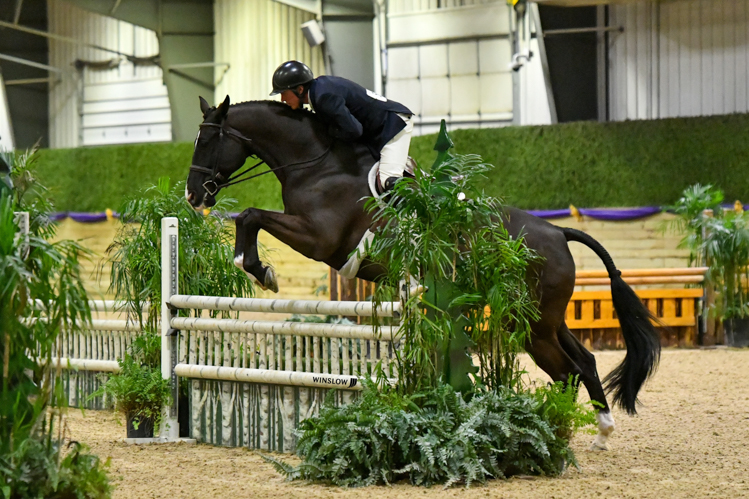 David Beisel of David Beisel Stables in Goshen, Ohio rode Paige Beisel's The Boy Friend (Gracieux x Vironja) to take the second place ribbon during today's Open derby. The handsome fifteen-year-old Oldenburg gelding looked near-flawless through each round, impressing the judges and earning scores of 88 and 88.5, for a grand total of 176.5 and a second-place finish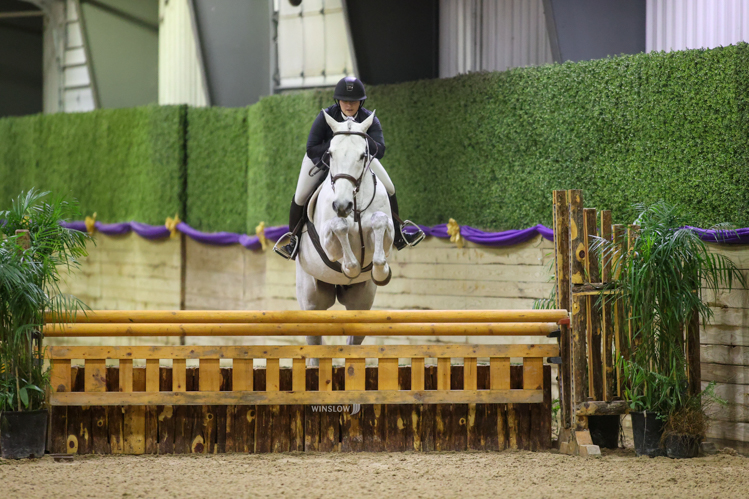 Michaella Gerlacher of Willow Way Farm and Janet Cohn's Calisandro (Stolzenberg x Calida) rounded out the top three. Gerlacher and the stunning 11-year-old gray Hanoverian gelding earned scores of 87 and 89 for a 176 point total.
$10,000 USHJA National Hunter Derby 3′ Open Results:
Solitude, Jason Berry – 91 | 92 | 183
The Boy Friend, David Q. Beisel – 88 | 88.5 | 176.5
Calisandro, Michaella Gerlacher – 87 | 89 | 176
Cinda, Melissa Donnelly – 85 | 88 3/4 | 173 3/4
Sail Away, Christopher Coberly – 86 | 87 | 173
Corlando 49, Melissa Donnelly – 83.5 | 89 | 172.5
Legolas, Jessica Borton – 84.5 | 86.5 | 171
Etiquette, Holly Kalso – 82 | 87.5 | 169.5
Cooper, Emily Corkhill – 80 | 87 | 167
Portland, Emily Alinen – 83 | 81 | 164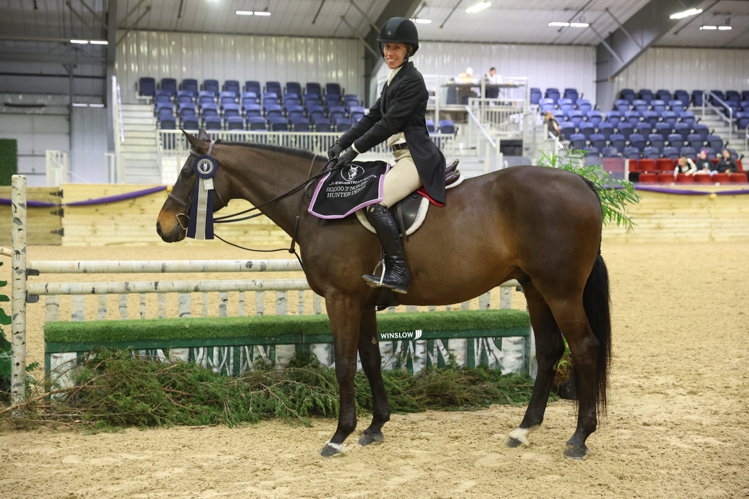 Alisa Berry Pilots At Last to $10,000 USHJA National Hunter Derby 3′ Non-Pro Win
Thirty-six distinguished derby contenders rode into the R+L arena to negotiate the $10,000 USHJA National Hunter Derby 3′ Non-Pro class. None could best Alisa Berry of Verona, Virginia, who captured the win aboard her own At Last. The nine-year-old gelding soared to the top of the judge's cards following round one, receiving the highest score of 91. The pair returned last in the order of go, being sure to remain smooth and consistent to earn a score of 88, taking home the win with a total combined score of 179 for first place honors.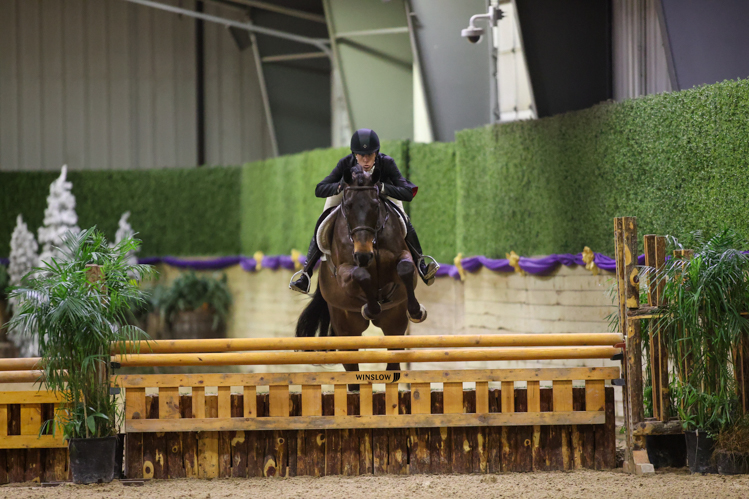 We caught up with Alisa to talk strategy after her winning ride. "I have to stay calm when I ride this horse. I take deep breaths and try to plan ahead. He can get a little bit busy minded, so I have to make sure I am cool and he is quiet. He is great in the corners and over jumps, but he used to be a jumper and I think sometimes that comes back. My husband, Jason, wanted me to be as smooth as possible, even if that meant being less handy and not twisting and turning through the course. I tried to stay smooth, steady, and have straight tracks and the judges thought it was good enough!"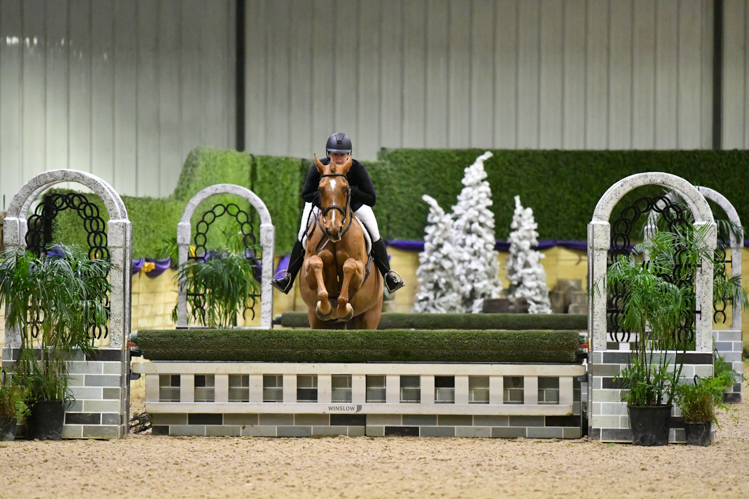 Derby extraordinaire Kiera Philpot of Manchester, Michigan, and her own Red Roc (Roc USA x Rhea) brought their usual style to today's course, earning scores of 88.5 and 89.5 for a 178 point finish to take home the second-place ribbon.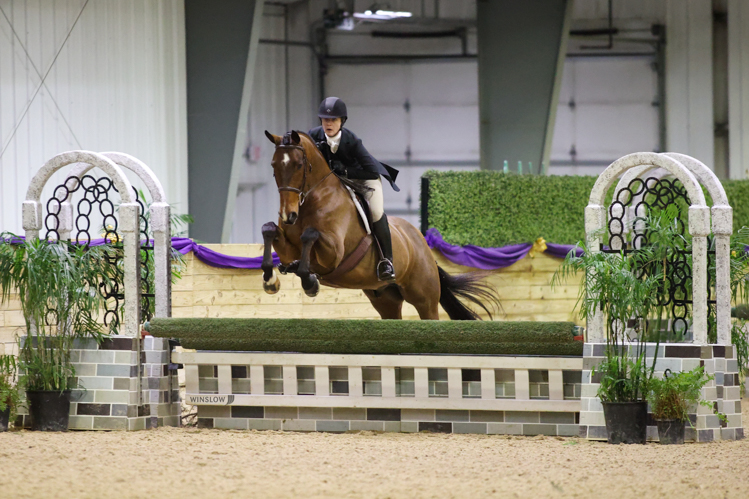 Devon Reimer piloted her own Sweet Willem (Carambole x Zwottie W) through two strong rounds. Reimer and the 9-year-old KWPN gelding earned scores of 87.5 and 89, totaling 176.5 to take home third place.
$10,000 USHJA National Hunter Derby 3′ Non-Pro Results:
$10,000 USHJA National Hunter Derby 3′ Non-Pro Results:
At Last, Alisa Berry – 91 | 88 | 179
Red Roc, Kiera Philpot – 88.5 | 89.5 | 178
Sweet Willem, Devon Reimer – 87.5 | 89 | 176.5
Cabochon, Sophie Carlin – 88 | 84 | 172
Legato, Sara Ortenzio – 84 | 85 | 169
Subtil, Alexa Bing – 77 | 90 | 167
Co-Pilot, Katie Finley – 87 | 79.5 | 166.5
Ne-Yo, Ella Ballard – 82 | 76 | 158
Vincenzo, Grace Grove – 83 | 74 | 157
Bonfire, Natalie Coffin – 79.5 | 74 | 153.5