Wilmington, Ohio – The R+L Arena hosted a myriad of exquisite hunter athletes for WCHR (World Championship Hunter Rider) week at World Equestrian Center – Wilmington Winter Classic #4. The first hunter derby Friday of 2023 welcomed a prestigious group of horse-and-athlete combinations to try their hand Robert Barton's (USA) elegantly set tracks. At the conclusion of a classic hunter round and a handy phase, it was Jason Berry and Brugh's Mill (Homerus E x I-Thake) who topped a field of 16 in the $15,000 USHJA National Open 3' Hunter Derby.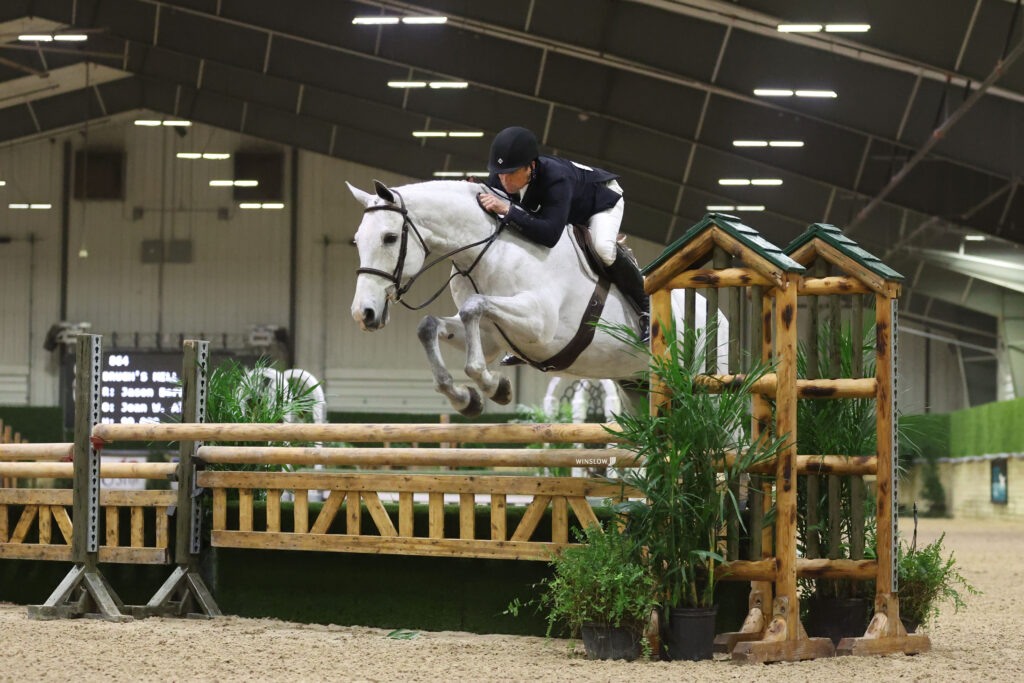 Barton's generous track granted riders the opportunity to demonstrate steady rhythms and textbook hunter form with a long run to an oxer and two long, unrelated bending lines directed toward the ingate. The top twelve highest scoring riders were invited back for a handy phase of competition, but it was Berry that dominated the class, sweeping all three podium spots.
Berry of Jason Berry Stables in Verona, Virginia, allowed Brugh's Mill to jump without a fault, impressing the esteemed panel of judges to bring home the blue in the first featured hunter class of WCHR week. The seasoned 11-year-old Belgian Warmblood gelding made light work of the challenge at hand.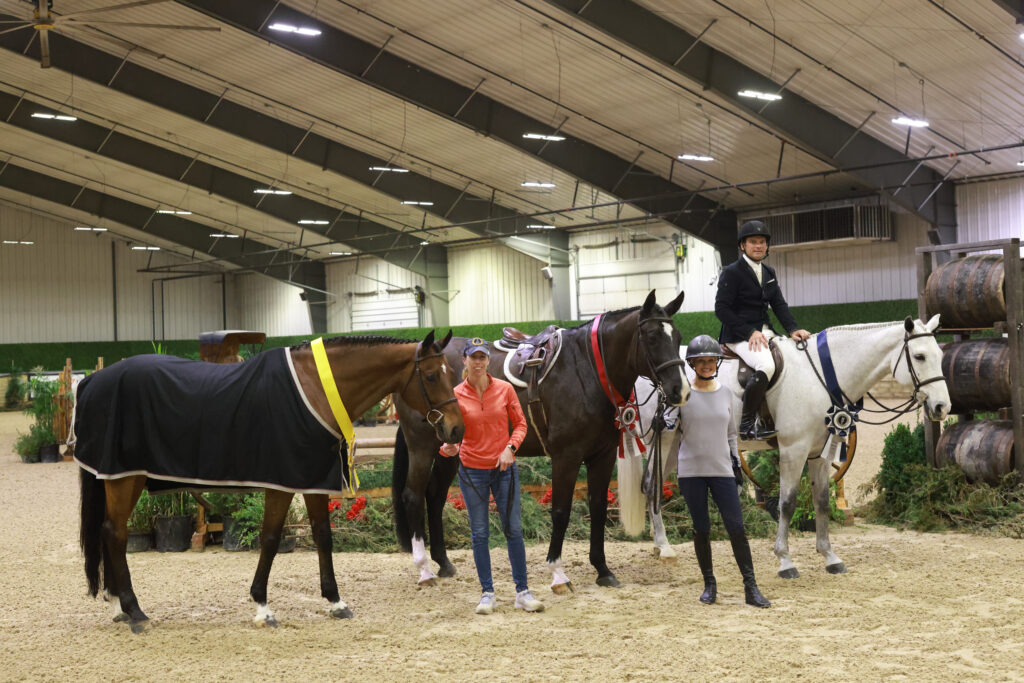 Joan Alberti, owner of the talented gelding and Berry's first ever client, shared "Brugh [Brugh's Mill] is doing the 3'6" greens this year and the Adult Amateur Hunters with me. He had a bit of a break, so he is just coming back to the bigger shows and has been so great."
The duo demonstrated a foot perfect performance as the only pair to notch 90's for both rounds. With a pair of 91's and an overall score of 182, Berry piloted Brugh's Mill to his top finish.
Aboard David Beisel's The Boyfriend (Gracieux x Vironja), Berry held the lead in the handy round until he ultimately bested himself atop Brugh's Mill. He landed scores of 87.5 and 90 on the 15-year-old Oldenburg gelding for an overall score of 177.5 to take the red ribbon. "We were thrilled to ride for the Beisel family, and it is super special since they are such wonderful friends of ours," comments Berry's wife, Alisa Berry.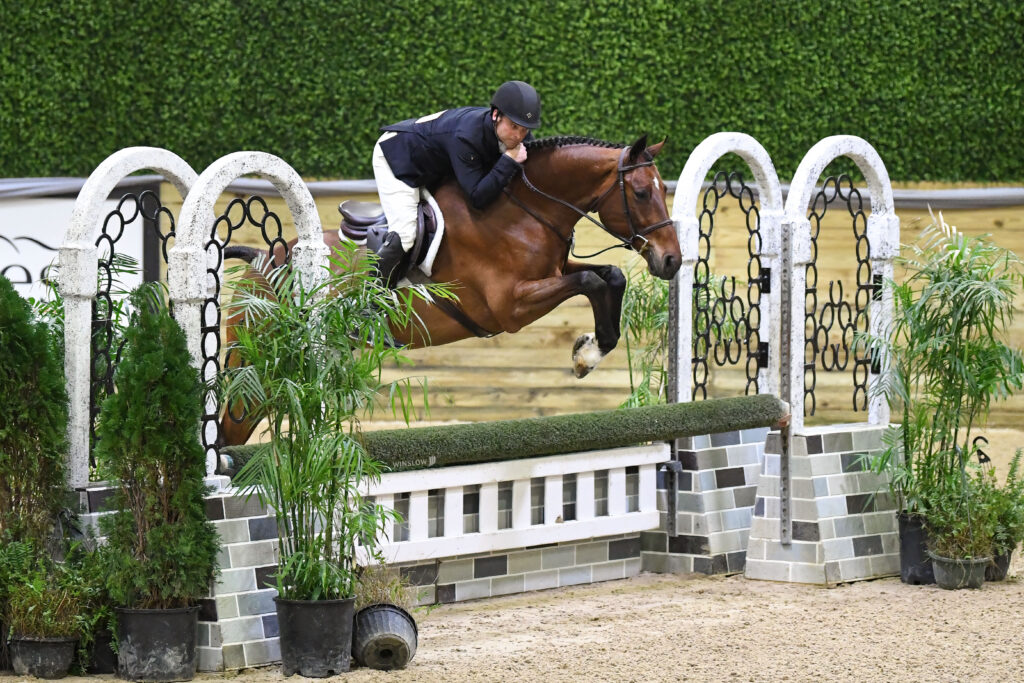 On Point (Cola Zero x Lolita) jumped two confident rounds to round out the podium with Berry in the irons. The young hunter, a new face in Jason Berry Stables, laid down a promising performance, setting him up for a successful future. The 8-year-old Oldenburg gelding earned scores of 90 and 87 for an overall score of 177 to take third place.
"On Point is green, so he took the long way from jump one to two on purpose, which we knew might hurt his score, but we wanted to play it safer for the green horse and make sure to not ask too many questions. The other two are pretty made and he has had Brugh [Brugh's Mill] for a long time, so he was able to take more risks," Alisa Berry added regarding the overall handy strategy.
$15,000 USHJA National Open 3' Hunter Derby Results:
1 Brugh's Mill, Jason Berry, Joan Alberti | 91 | 91 | 182
2 The Boyfriend, Jason Berry, David Beisel | 87.5 | 90 | 177.5
3 On Point, Jason Berry, Alisa Berry | 90 | 87
4 Corlando 49, Melissa Donnelly, Elizabeth Becker | 85 | 91.5 | 176.5
5 Grimoire D'elphen, Brandon Gibson, The Grimoire Group | 88 | 88 | 176
6 Lerskovs Balrano, Molly McAdow, Karin Martin | 89 | 83 | 172
7 Night Moves, Tyler Petrie, Roseann Messina | 76 | 86 | 162
8 Flynnigan, Emma Christensen, Emma Christensen | 80 | 80 | 160
9 Benchmark, Taylor Johnson, Lily Kosal | 86 | 70 | 156
10 Juan Colorado, Melissa Donnelly, Addison Mae King | 79 | 72 | 151
Saved the Best for Last – Magnolia Labuda and Amando M Bring Home the Blue in the $15,000 USHJA National 3' Non-Pro Hunter Derby
Earlier in the afternoon, 17 horse-and-athlete combinations met at the R+L Arena to vie for the coveted championship title in the $15,000 USHJA National Non-Pro 3' Hunter Derby. Saving the best for last, Magnolia Labuda and Amando M (923 Amarillo x Ariella 216) were the final pair to go in the order to earn the highest score.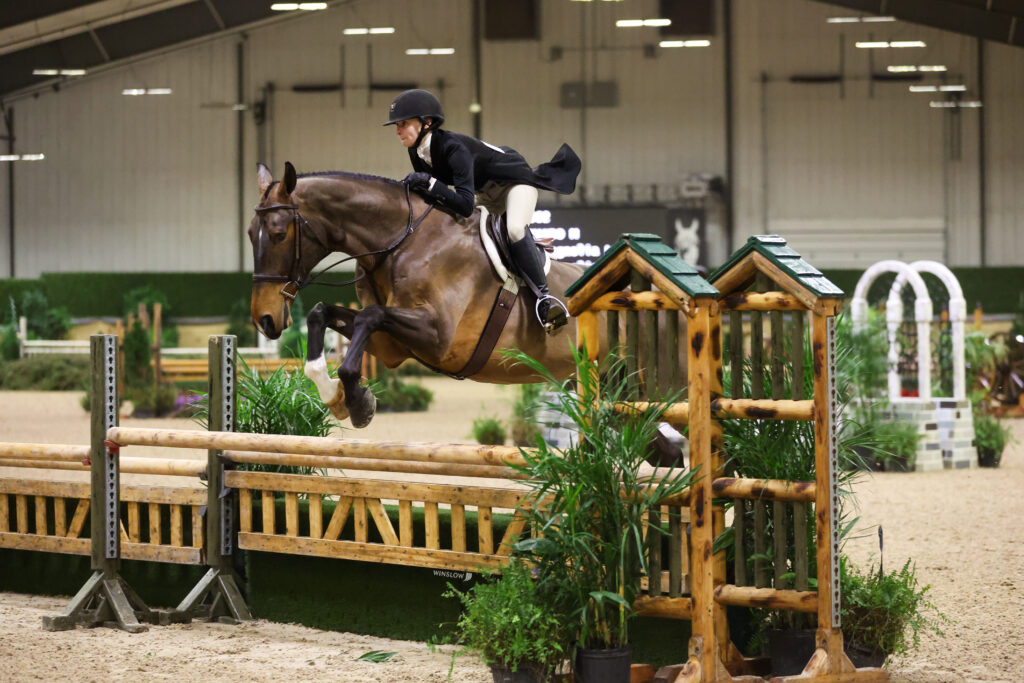 Labuda, training out of Petrie Show Stables in Medina, Ohio, guided her longtime partner to perfection. The 10-year-old Warmblood gelding demonstrated the utmost confidence through both rounds of competition, showcasing his large stride and round jump.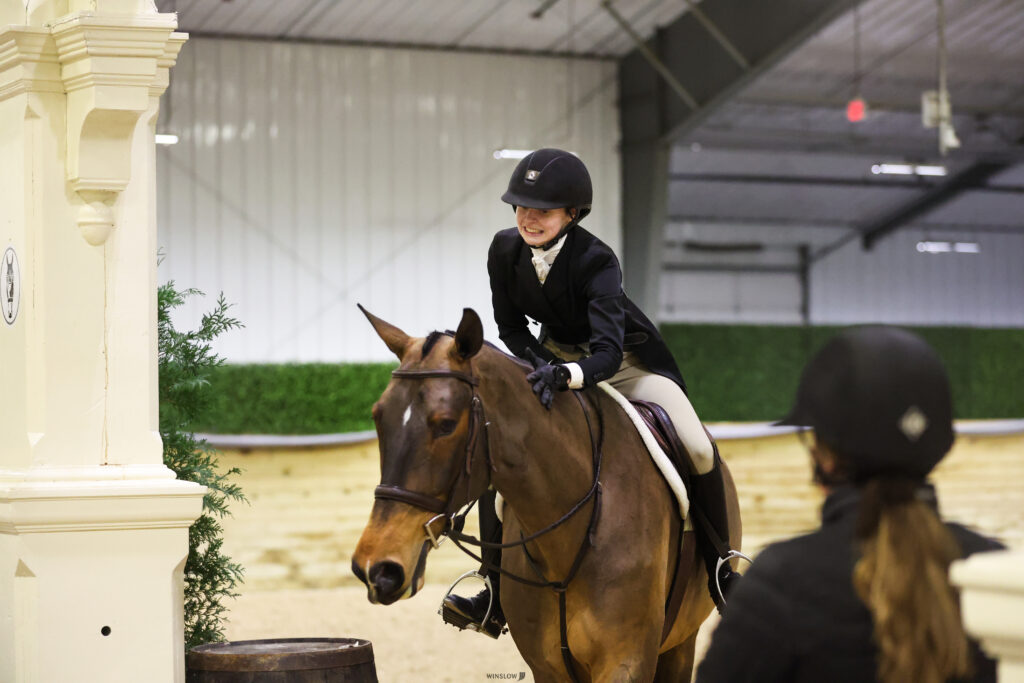 Labuda shared about her very own Amando M, "I have had Manny [Amando M] for a little over five years now. I got him when he was a baby, he was only five. It is really nice to see him grow up and it is nice to get a lot more consistent. I am so proud of him. It is the best thing ever to win during WCHR week, especially since I have had him all through my junior years and now as an amateur." The duo affirmed their many years of growth together in the highly anticipated class, jumping seamlessly around the first-round track to a score of 85.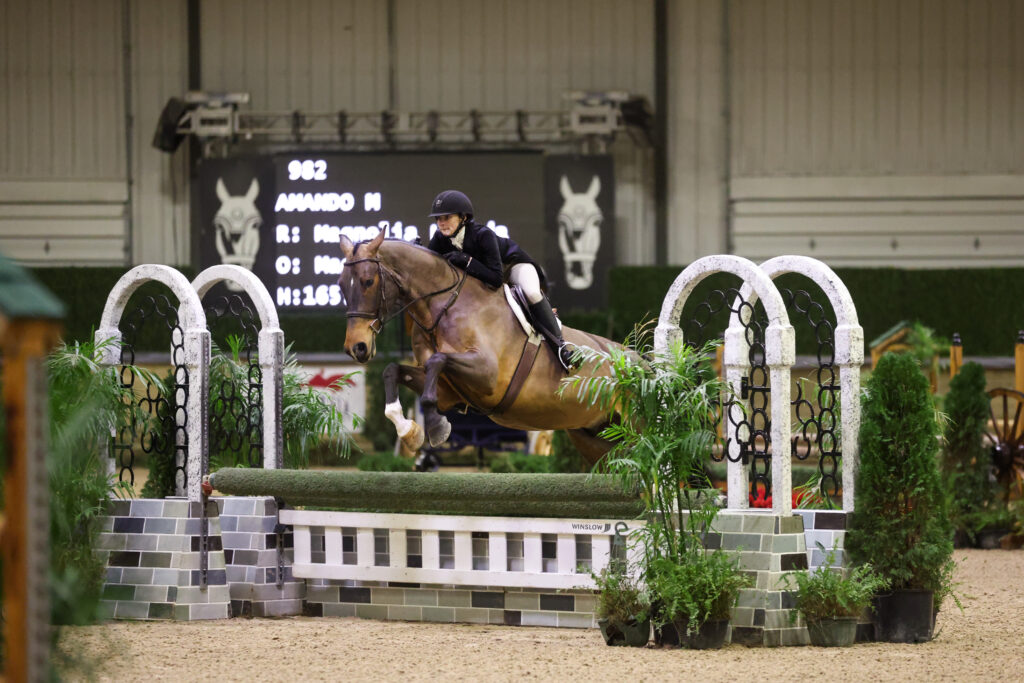 Returning as the final entry to contest in the handy round, Labuda was anxiously looking to hold onto the lead, "I tried not to think too much because if I put too much pressure on myself, I mess up. The plan was to just make it around and make the inside turns." As they executed the technicalities of the handy round in great style, they wowed the judges to earn a second-round score of 83 for an overall score of 168 to secure the win.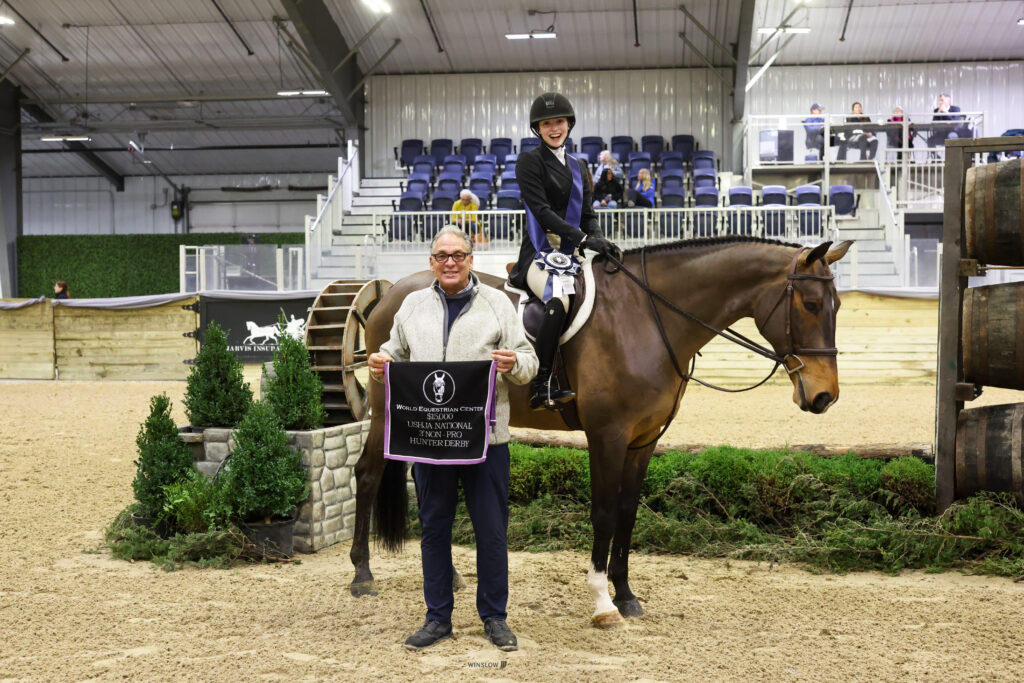 $15,000 USHJA National Non-Pro 3' Hunter Derby Results:
1 Amando M, Magnolia Labuda, Magnolia Labuda | 85 | 83 | 168
2 Cinda, Elizabeth Becker, Elizabeth Becker | 82 | 83 | 165
3 Encore B, Chloe Shea | 82 | 82 | 164
4 Co-Pilot, Katie Finley, Katie Finley | 84 | 77.5 | 161.5
5 Zorro, Ella Smutzer, Ella Smutzer | 79 | 80 | 159
6 Capitol Hill, Vanessa McCaughley, Vanessa McCaughley | 78 | 79 | 157
7 Jukebox, Caroline Swanson, Caroline Swanson | 80 | 76 | 156
8 Be Eme Diablo, Eliza Gretok, Kristin Gretok | 77 | 74 | 151
9 Quality Street, Katie Finley, Katie Finley | 80 | 70 | 150
10 Darscheid, Phoenix Kennedy, Phoenix Kennedy | 69 | 80 | 149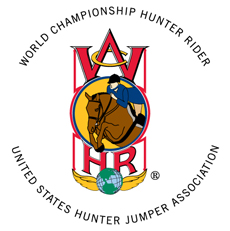 Make sure to visit the WEC Blog and follow us on social media @worldequestriancenter for full coverage on all feature classes! Results can be found at HorseShowing.com.
Photos courtesy of Winslow Photography
Videos available at ClipMyHorse.TV