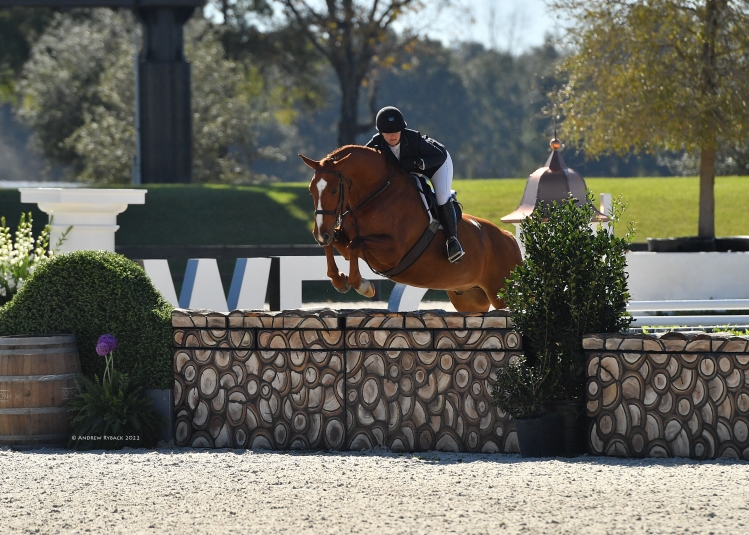 Ocala, FL – Limited quantities of circuit and weekly stalls remain for the 2023 Winter Spectacular Show Series at World Equestrian Center – Ocala. Book your winter escape and enjoy 12-weeks of Premier Hunter/Level 6 Jumper competition. The series kicks off January 4, 2023 and features competition for all levels from leadline to international show jumping.
Update November 2022: Circuit stalls are sold-out. A limited number of circuit paddocks remain. Weekly stalls remain for select weeks. See Show Management System for details.
2023 Winter Spectacular Circuit Stall & Paddock Pricing
Initial Circuit Stall reservations are due October 10, 2022. If inventory allows, a second offering may be released. Circuit Stalls can be reserved through Show Management System. There are a limited number of Circuit Stalls remaining.
Circuit Stalls: $3,090
Circuit Tack Stalls: $3,090 (Locking Tack Rooms Subject to Availability)
Circuit Paddock: $3,090
*Circuit items are available until inventory is exhausted.
Same price cash or credit. Checks must be received within 10 days or reservations will be cancelled. We suggest using a trackable mailing service. Circuit items are refundable until October 10, 2022, less $90 processing fee. Stalls/paddocks are property of World Equestrian Center. Circuit rentals may not be transferred to a third party without the express written consent of management. All horses on grounds will be charged for a stall or ship-in fee.
No reservations will be accepted through email. All reservations must use Show Management System regardless of method of payment. Reservations will be complete upon processing of payment and approval of World Equestrian Center. Please understand that we are unable to accept location requests at this time. Tack stall and paddock requests will be accommodated based on the ratio of horse stalls ordered.
2023 Winter Spectacular Weekly Stall Pricing
If available, weekly paddocks will be released early November.
Weekly Stalls: $300
There are a limited number of Weekly Stalls available.
About World Equestrian Center
World Equestrian Center features two premier equestrian and multidisciplinary venues in Ocala, Florida, and Wilmington, Ohio.
These exclusive facilities comprise state-of-the-art arenas, expansive stadiums, versatile outdoor space, sporting fields and well-appointed exposition centers. An abundance of lodging options and luxury accommodations are conveniently located on-site, along with shopping and dining throughout each property.
Dedicated to offering great sport and fun in a family-friendly environment, World Equestrian Center promises an unparalleled experience for exhibitors, spectators, vendors, sponsors and retailers built on three core values: Quality. Class. Distinction.
Reserve Lodging at World Equestrian Center – Ocala
Exhibitors can make a reservation to stay at one of several on-site accommodations. Book an elegant room or suite at The Equestrian Hotel and enjoy multiple restaurants, luxury shopping, luxurious treatments at Calluna Spa, outdoor pool and 24-hour fitness center.
Visitors can also choose to reserve a charming three-bed, two-bath Home Away from Home rental unit, or a dedicated RV space in our conveniently located park that includes a general store with Starbucks and laundromat just steps away.
Special Seasonal Lodging Rates
RV: Book in advance and save! Secure the price of $400 per week for or enjoy a $75 per night rate now through December 31! Click to book.
Home Away from Home: Stay for just $250 per night when you book two consecutive nights or more December 1 – 31. Book today!
*Rates based on availability. Additional taxes and fees apply.
Learn more at wec.net.