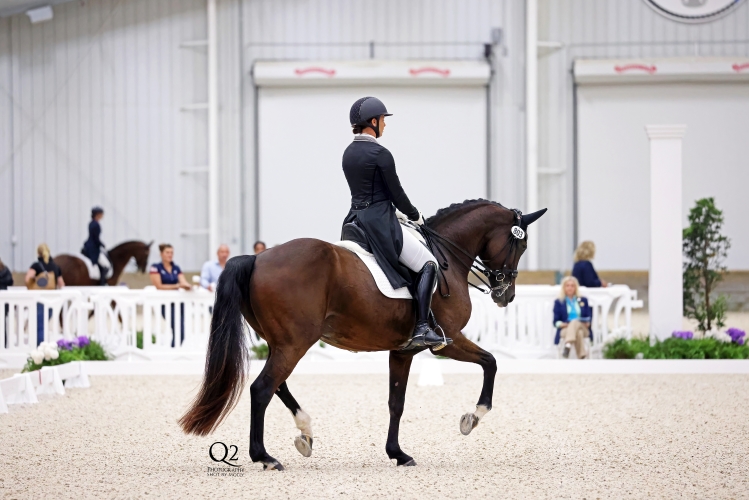 Ocala, Fla. – World Equestrian Center – Ocala will host three more dressage competitions in 2022 presented by Hampton Green Farm and Discover Dressage, with the Dressage IV show on October 20-23, 2022, the November Dressage CDI3* on November 17-20, 2022, and the Dressage V show on December 15-18, 2022.
Entries for the Dressage IV show will close on October 12, 2022. Entries and stalls can be placed through Equestrian Entries | The fast, easy way to sign up for horse shows (eqentries.com). View the Dressage IV show Prize List at the link below.
All three remaining shows are qualifying competitions for the Great American/USDF Regional Championships.
Dressage IV | 10/20/22 – 10/23/22
November Dressage CDI3* | 11/17/22 – 11/20/22 (concurrent national USEF/USDF-rated competition)
Dressage V | 12/15/22 – 12/18/22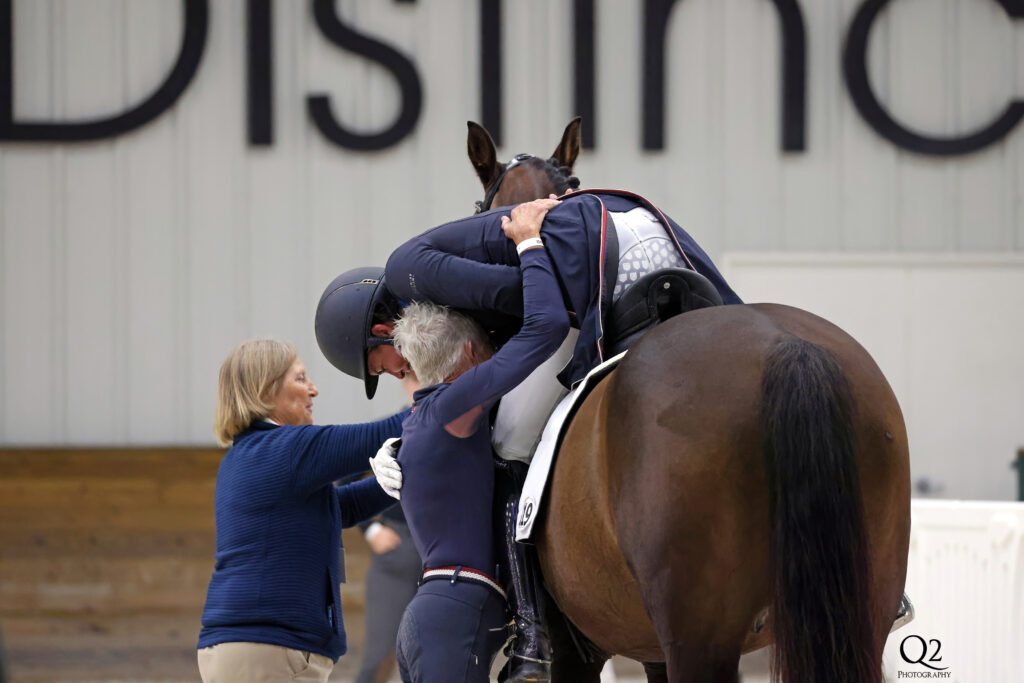 Book Appointments Now at the NEW UF Veterinary Hospital at WEC – Ocala
For those on-site at WEC – Ocala and in the greater Ocala area, the University of Florida (UF) Veterinary Hospital at World Equestrian Center – Ocala is open for business providing leading-edge patient care to horses and small animals located on-site as well as from the local community. The hospital's equine services focus on sports medicine, diagnostic imaging and rehabilitation. Small animals can receive urgent and primary care along with specialty services.
The UF Veterinary Hospital at WEC – Ocala offers leading-edge diagnostic imaging technology, including the Qalibra CT, Hallmarq MRI, and LONGMILE PETscanner. Each of these produces different types of information and may be used in combination to provide more specific and accurate diagnostic information to better diagnose lameness and orthopedic problems. No other facility offers this combination of diagnostic imaging modalities in one site.
Along with specialists certified in equine sports medicine and rehabilitation, the UF Veterinary Hospital at WEC – Ocala has a full complement of rehabilitative modalities available for physical therapy and strengthening, conditioning, and recovery of equine athletes including aqua treadmill, vibration plate, cold water spa, dry salt, solarium, laser, extracorporeal shockwave therapies and much more. To make an appointment at the new facility for a horse or pet call 352-414-3858. More information about specific services provided is available at vethospitals.ufl.edu/wec.
Learn From a Champion
On December 3, 2022, six-time Olympian Carl Hester MBE will give a Through The Levels Masterclass working with a number of young horses up to the grand prix level. Hester will demonstrate the training system that has made him one of the most iconic names in dressage. Doors for the Carl Hester Through The Levels Masterclass open at 9 a.m. with the clinic starting at 10:30 a.m. and concluding at approximately 4:30 p.m. Tickets are available for purchase HERE.
Sign up for your opportunity to compete and learn at World Equestrian Center – Ocala this year!
Reserve Lodging at World Equestrian Center – Ocala
Exhibitors can make a reservation to stay at one of several on-site accommodations. Book an elegant room or suite at The Equestrian Hotel and enjoy multiple restaurants, luxury shopping, luxurious treatments at Calluna Spa, outdoor pool and 24-hour fitness center.
Visitors can also choose to reserve a charming three-bed, two-bath Home Away from Home rental unit, or a dedicated RV space in our conveniently located park that includes a general store with Starbucks and laundromat just steps away.
Special Seasonal Lodging Rates
RV: Book in advance and save! Secure the price of $400 per week for or enjoy a $75 per night rate now through December 31! Click to book.
Home Away from Home: Stay for just $250 per night when you book two consecutive nights or more December 1 – 31. Book today!
*Rates based on availability. Additional taxes and fees apply.
About World Equestrian Center
World Equestrian Center features two premier equestrian and multidisciplinary venues in Ocala, Florida, and Wilmington, Ohio.
These exclusive facilities comprise state-of-the-art arenas, expansive stadiums, versatile outdoor space, sporting fields and well-appointed exposition centers. An abundance of lodging options and luxury accommodations are conveniently located on-site, along with shopping and dining throughout each property.
Dedicated to offering great sport and fun in a family-friendly environment, World Equestrian Center promises an unparalleled experience for exhibitors, spectators, vendors, sponsors and retailers built on three core values: Quality. Class. Distinction. Learn more at wec.net.