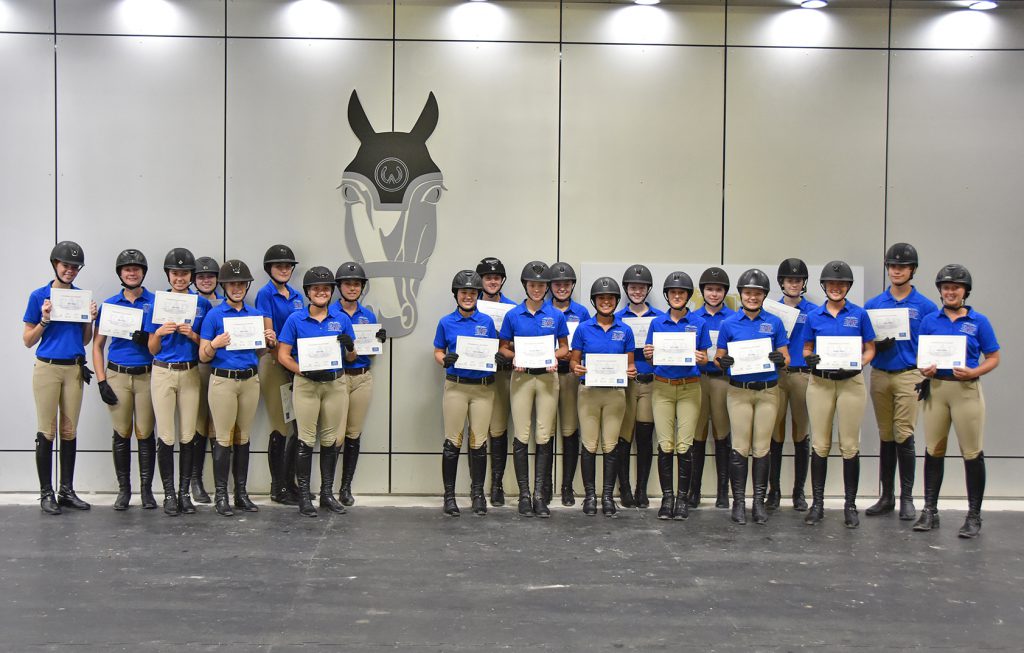 Last week, the World Equestrian Center welcomed back the USHJA Emerging Athletes Program for the second consecutive year. According to USHJA, the Lindsay Maxwell Charitable Fund/USHJA Emerging Athletes Program's mission is to provide young riders aged 25 and under the opportunity "to advance their education in their pursuit to become knowledgeable horsemen within the hunter/jumper community". The EAP allows riders to participate in a 5 day clinic filled with riding, stable management, and educational discussions.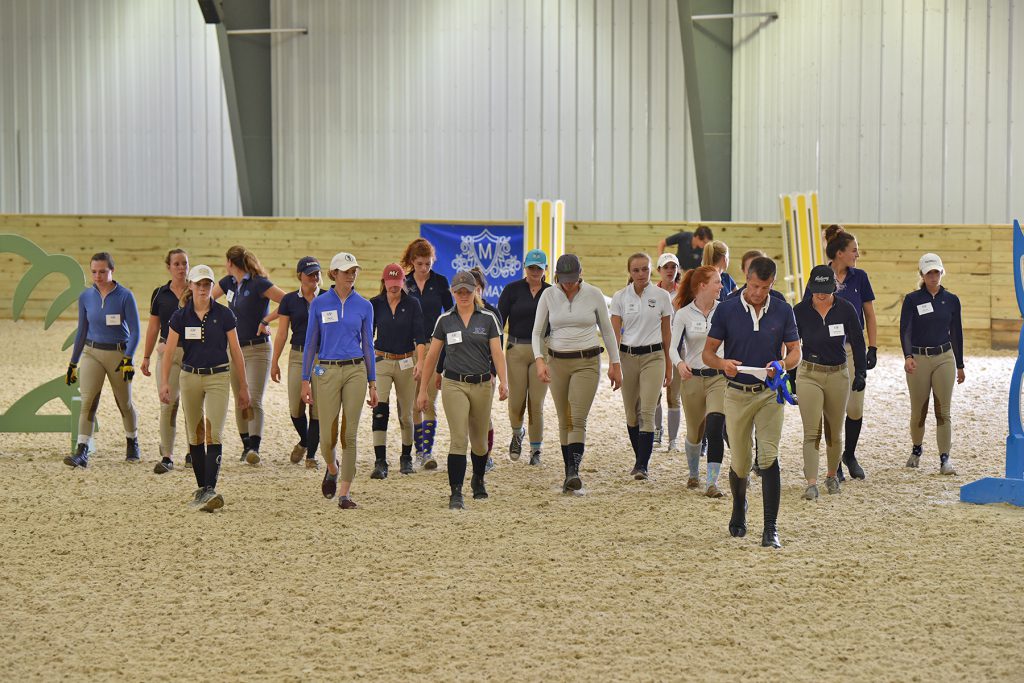 This year's clinician was Jeff Cook, a well sought after clinician and impassioned horseman with years of experience training under greats like Hugh Graham and George Morris. Jeff's early career began with Don and Joan (Curtin) Kerron riding the Pacific Northwest show scene. Jeff's desire to learn and grow next brought him to Toronto to work with one of Canada's top show jumpers, Hugh Graham. After much success training under Hugh, Jeff moved back to the states to work with the esteemed George Morris. Jeff spent a total of ten years of his riding career with George, and has described the experience as "eye opening", "priceless", and "inspiring". Jeff's multitude of experiences and reputation for patience and compassion soon brought on so many clinic requests that Jeff chose to devote his professional life to running clinics. Read Jeff's full bio here.
This year's Stable Manager was Colleen Reed, a passionate and knowledgeable expert in the field of horse care and stable management. Colleen developed her love for horses as a young girl and began riding at the age of nine. Throughout her childhood, Colleen traded her barn skills for horses to show and achieved many successes as a member of the Hambletonian US Pony Club. While pursuing a degree in Equine Studies and Management at Centenary College, Colleen interned as a groom for top show hunters at Beacon Hill Show Stables, quickly transitioning into a fulltime position, then moving into a traveling management position. In the following years, Colleen worked for a family of amateur owners with top grand prix and hunter horses, then for Fairfield County Hunt Club. Today, Colleen helps her own children compete in hunter and equitation classes, and she also assists with an IEA high school team and the equine 4-H club. Read Colleen's full bio here.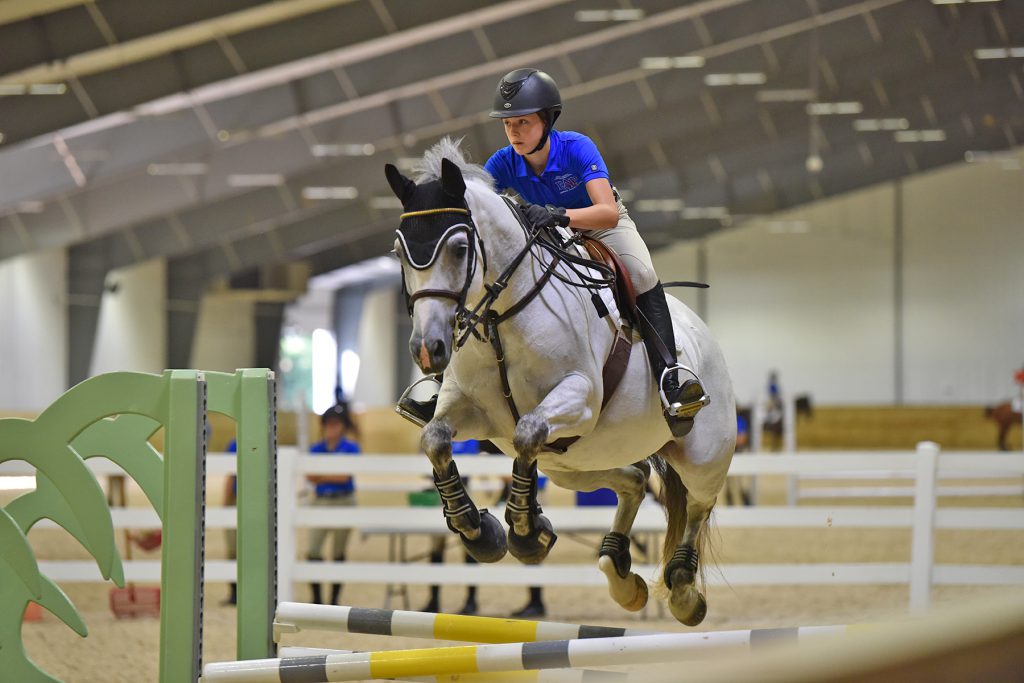 During the daily clinics, riders learned invaluable lessons, both on and off of their horses. Jeff assisted each rider by fine-tuning their techniques, particularly when it came to releases. He explained that releases can make or break your jump, that too much or too little can cause a lack of balance. He began his teachings with flatwork, then a small crossrail trot jump. "Trotting jumps develops good patience," he explained to the riders. Riders also got the opportunity to work on liverpools, gymnastics, and essential flat work for both themselves and their horses.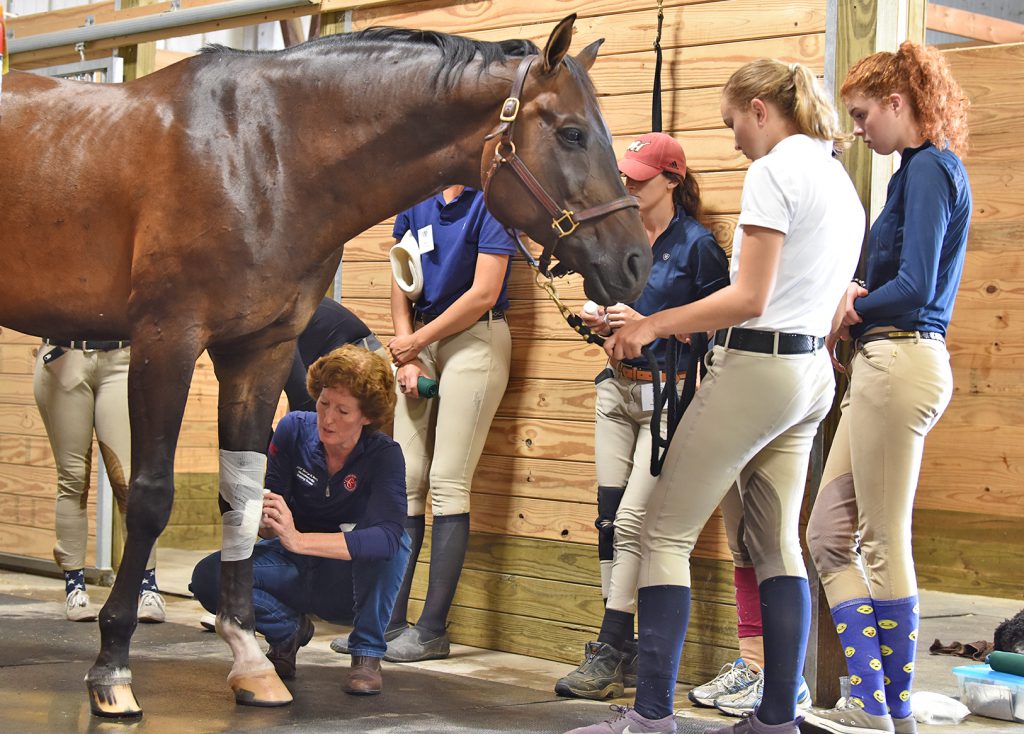 In the barn, Colleen was sure to provide ample information on correct stable management techniques. Along with basic care, riders learned about more specific topics like proper wrapping techniques and biosecurity. Riders were given the opportunity to stretch their education even further through discussions about careers in equine industries held by World Equestrian Center staff.
While all of the riders were excited to participate in the EAP, none were quite as excited as Alexis Schwarz. When asked about her motivation to come to the EAP, Alexis, a 16-year-old junior in high school, said, "I want to become a better horseman and I've been interested in this clinic for a really long time. Since I was 10, I really wanted to be in this. I'm just so honored to actually be here and be part of this clinic." This was Alexis' first year participating in EAP, and she was excited to share what she had learned throughout the week. From releases, to distances, to correct wound treatment techniques, Alexis said, "I've learned a lot from both Mrs. Reed and Mr. Cook. There's a lot of stuff that I didn't even realize I didn't know that I've been picking up on around the barn. It's stuff that I can bring back home to my own farm and use on different horses."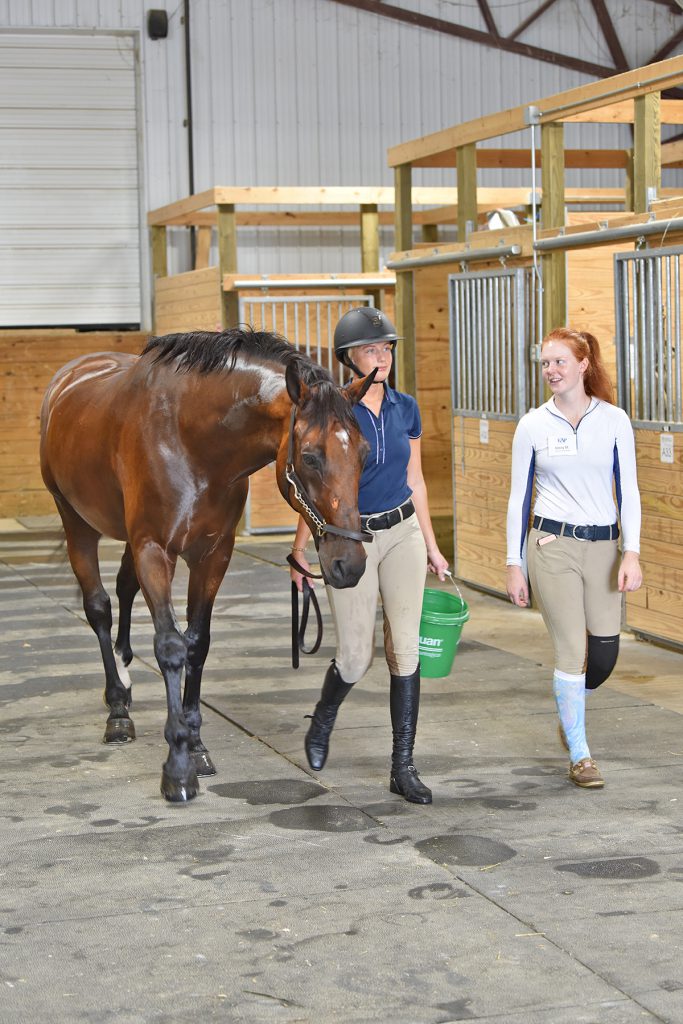 Returning EAP veteran Emily Moll was also feeling enthusiastic about her experience. "I love coming here. It's my third year doing this, and I learn something new every time," Emily stated. "I'm a sophomore at Notre Dame and I ride on their IHSA club team. I've taken some of the tips I've learned here at the EAP clinics and have applied it to the horse care there and the way we run the barn. It's actually helped a lot. We have to host a show every year and it helps a lot with us preparing to host a show properly and effectively. A lot of time management skills have been put into that." Emily goes on to describe what she loves about EAP, "I was able to meet a lot of new people and make friends with people that I've maybe seen at horse shows before but haven't really gotten to talk to. It helped a lot today because we helped each other out in the ring and, when people were struggling or needed help with things, we'd kind of help them out. It was really nice to have people on your side. It was nice to have people to help you…a little bit of a support system. I love that part of EAP." When asked about her overall experience, Emily laughed and said, "I'm exhausted, but it was so much fun. I'd do it again in a heartbeat."
For more information about the Lindsay Maxwell Charitable Fund/USHJA Emerging Athletes Program, please visit USHJA. All photos by Louise Taylor / USHJA.