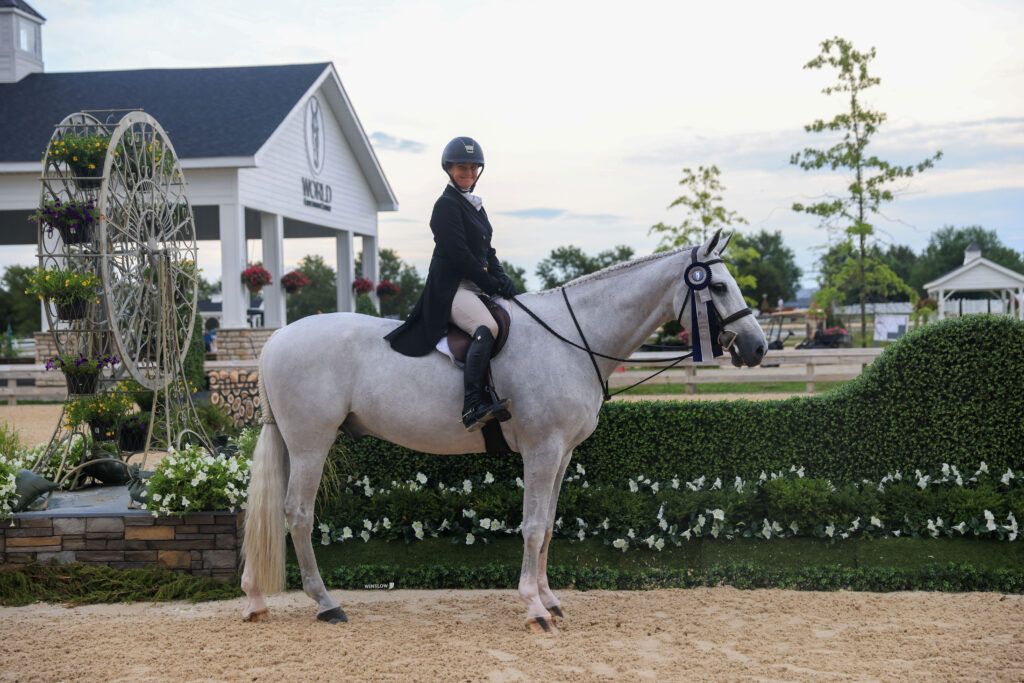 WEC Wilmington Summer 1 Derby Friday kicked off with $10,000 WEC Hunter Derby 3' Open, $10,000 WEC Hunter Derby 3' Non-Pro and the $12,500 WEC Hunter Derby 3'6"-3'9". Thirty-four horse-and-rider combinations navigated the elegant courses designed by Bobby Murphy of Lexington, Kentucky. First courses showcased inviting fences with several high point options, while the handy round for each class presented many opportunities for riders to show off their horse's athleticism. 
The evening's feature $12,500 WEC Hunter Derby 3'6"-3'9" Hunter Derby hosted a field of eight entries. Scores soared into the 80s and 90s, but none could beat Melissa Donnelly and Corlando 49 of Just A Folly Farm, in Oxford, Michigan.  Donnelly and the fifteen-year-old Holsteiner gelding were unstoppable in tonight's event, delivering a stunning first round of that scored 92 and a flawless handy round that earned a 94, to given the pair a final unbeatable total of 186.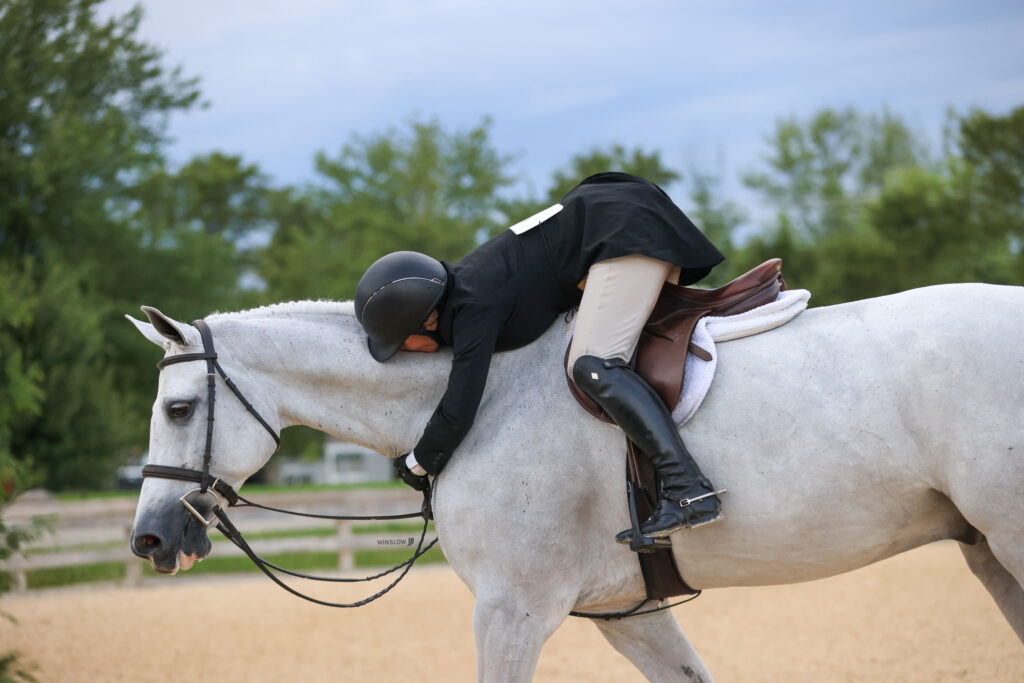 Donnelly was effusive about her mount, "I love the openness and flow of the course. My horse thrives on the big full and brushy jumps. The more I can challenge him, the more he rises to the occasion! The harder I turned him, the harder he worked for me. He loves to perform and be on center stage."
Donnelly showered Corlando 49, less formally known as Cory, with hugs and kisses after their impressive win.
"We have developed a very superstitious routine. He always gets told that he is a good boy and he is loved, followed by a kiss on the neck and I kiss my pin on my jacket before we go in."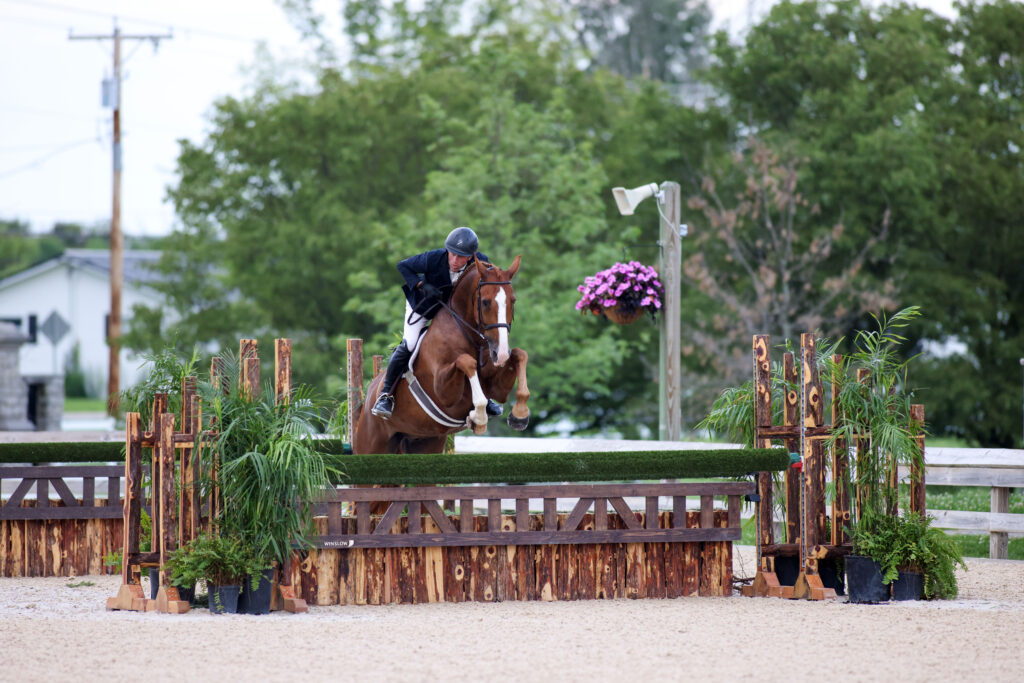 David Beisel of Goshen, Ohio took the second and third spot in the $12,500 WEC Hunter Derby.
Beisel and Mateo had a lovely set of rounds taking them to second place. The pair had a high first round score of 87, followed by a handy round of 81, totaling an impressive two round score of 168.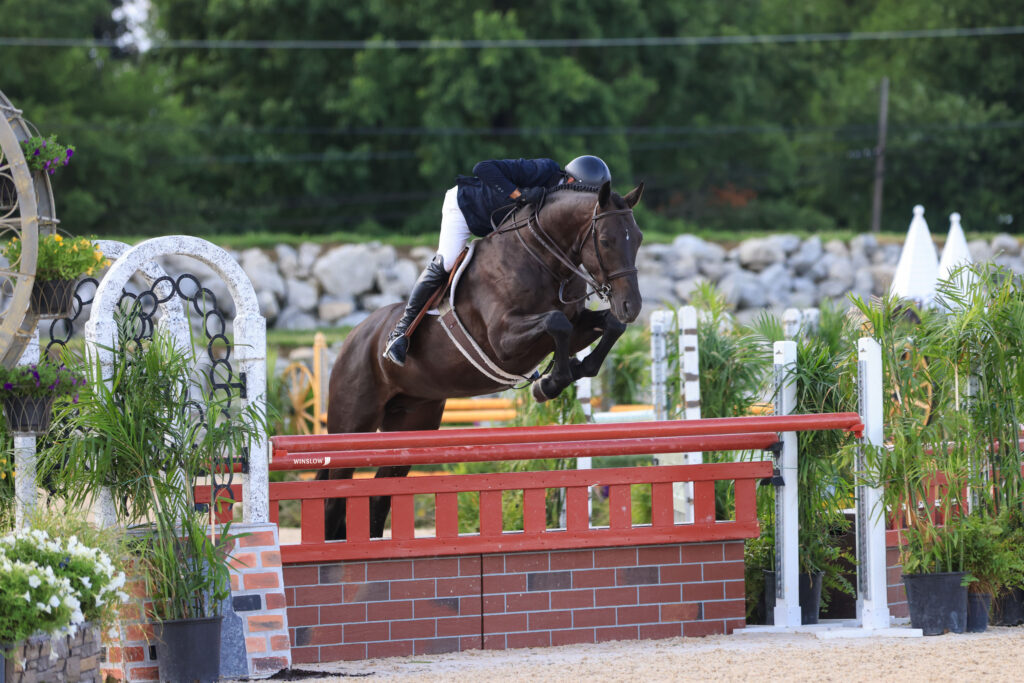 Third place was captured by David Beisel and Steller. Beisel piloted Steller to a first round score of 74, followed by an eye-catching second round with a handy score of 89. The pair rounded out third place with a final score of 163.
​​$12,500 WEC Hunter Derby 3'6″-3'9″ Results:
Corlando 49, Melissa Donnelly – 92 | 94 | 186
Mateo, David Beisel – 87 | 81 | 168
Steller, David Beisel – 84 | 89 | 163
Emilio, David Beisel – 70 | 71 | 141
TH Investigator, Carly Tabaczka – 66 | 74 | 140
Truman, Elena Barrick – 67| 72 | 139
Appointed, Jessica Borton – 48 | 66 | 116
Ne-Yo, Sarah Livingston – 84 | 0 | 84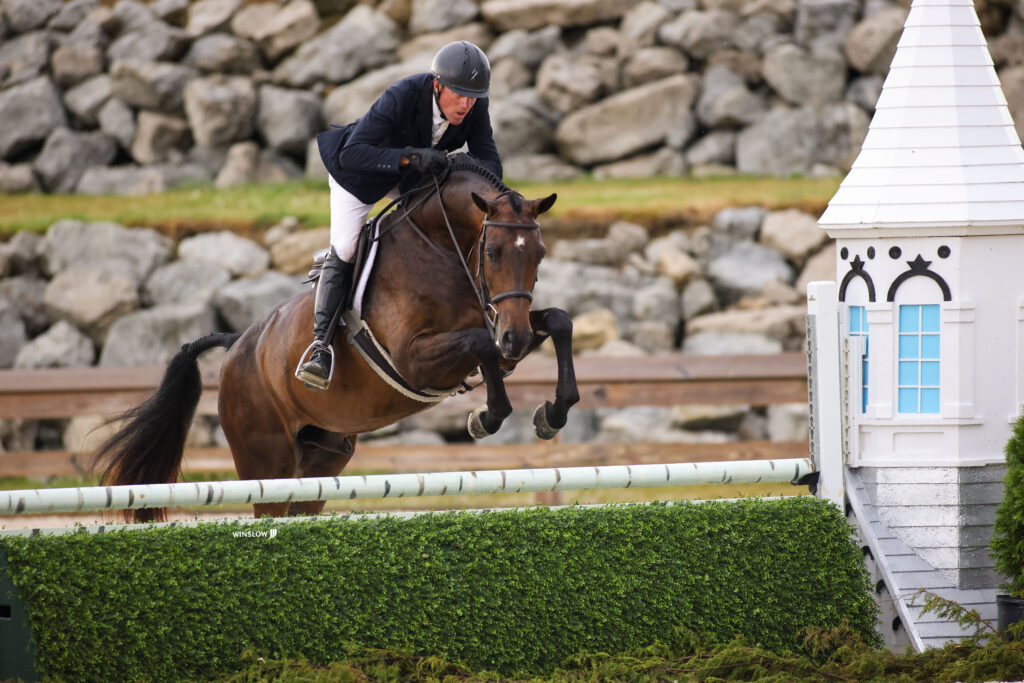 $10,000 WEC Hunter Derby Open
Twelve horse and rider combinations competed to win the blue ribbon in the evening's $10,000 WEC Hunter Derby Open, but it was David Beisel and the elegant MTM Bentley who claimed the top spot.
Beisel and Bentley, the Danish Warmblood Gelding performed a first round of 87, followed by a foot-perfect handy round that scored a 90, earning a combined score of 177.
While David was preparing other horses to show, his daughter, Izzy Beisel stepped in to talk with us about MTM Bentley.
"He is such a great horse. His go looked really smooth and he handled everything very well. All of his jumps were right in rhythm."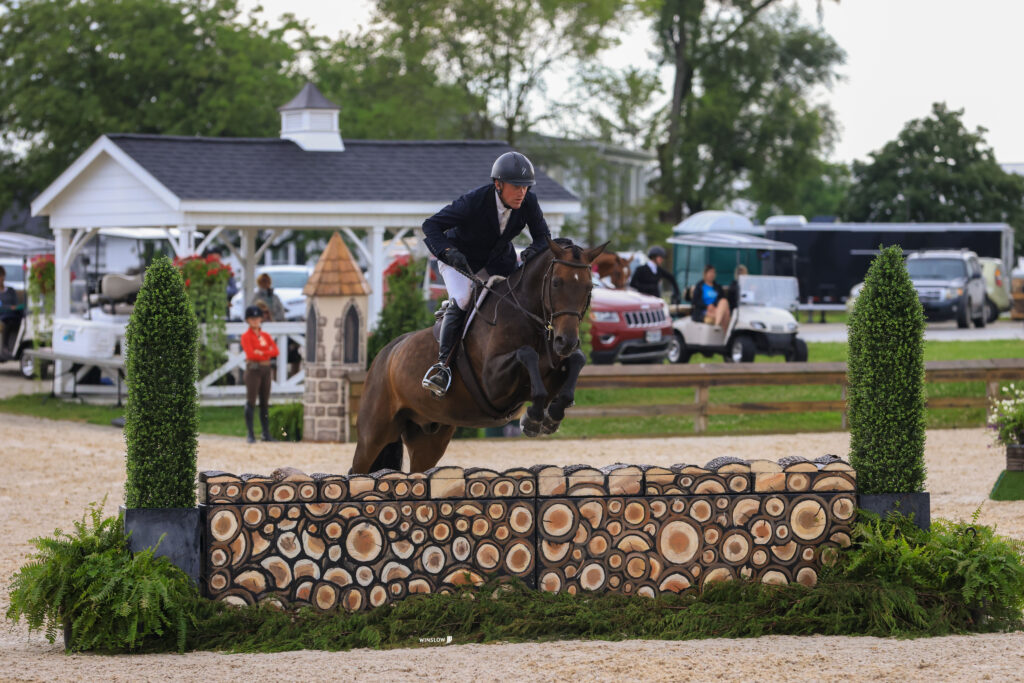 In second place came David Beisel and Lavish with a strong first round score of 81. Beisel and Lavish returned to the handy round scoring a 79.5, totaling a final score of 160.5.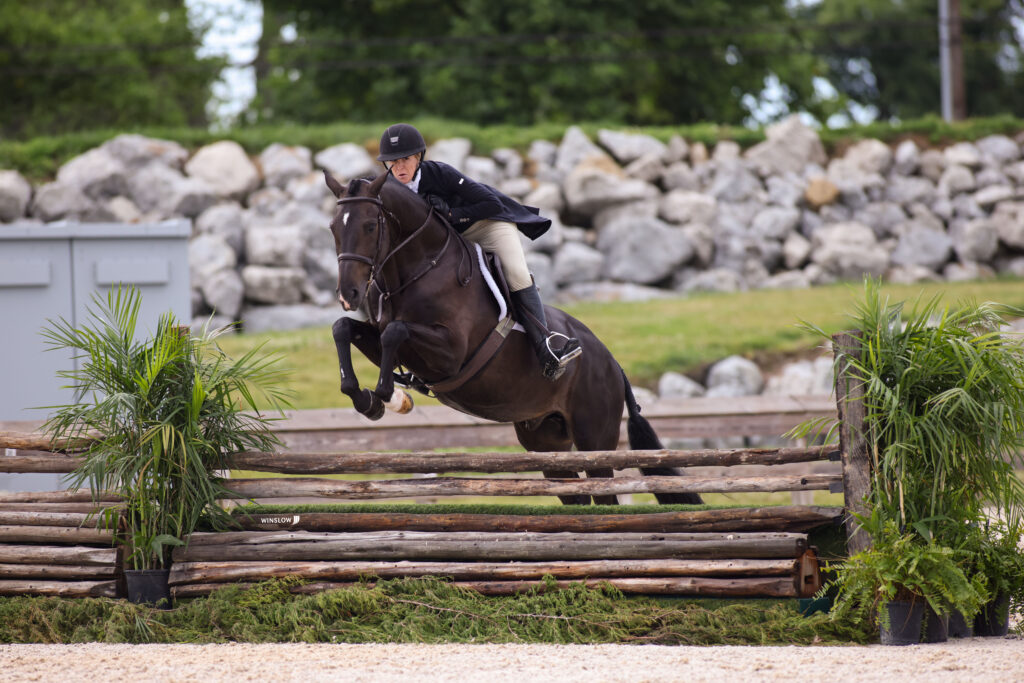 Third place was captured by Mandy Vergio and Dianthos XO. The two had a first round score of 77 , followed by a handy round score of 75.5, totalling a final score of 152.5
​​$10,00 WEC Hunter Derby Open results:
MTM Bentley, David Beisel – 87 | 90 | 177
Lavish, David Beisel – 81 | 79.5 | 160.5
Dianthos XO, Mandy Vergerio – 77 | 75.5 | 152.5
Granted, David Beisel – 72 | 76 | 148
Olive, Colleen Acosta – 68 | |
Captain RW, Cristina Caruso – 71 | 75 | 146
Just Sayin, Kim Hopkins  – 64 | 74 | 138
Clayton 35, Colleen Holton  – 55 | 78 | 133
Helios-S, David Crawford –  | |
 Alegro K, Linda Radigan – 40| 64| 104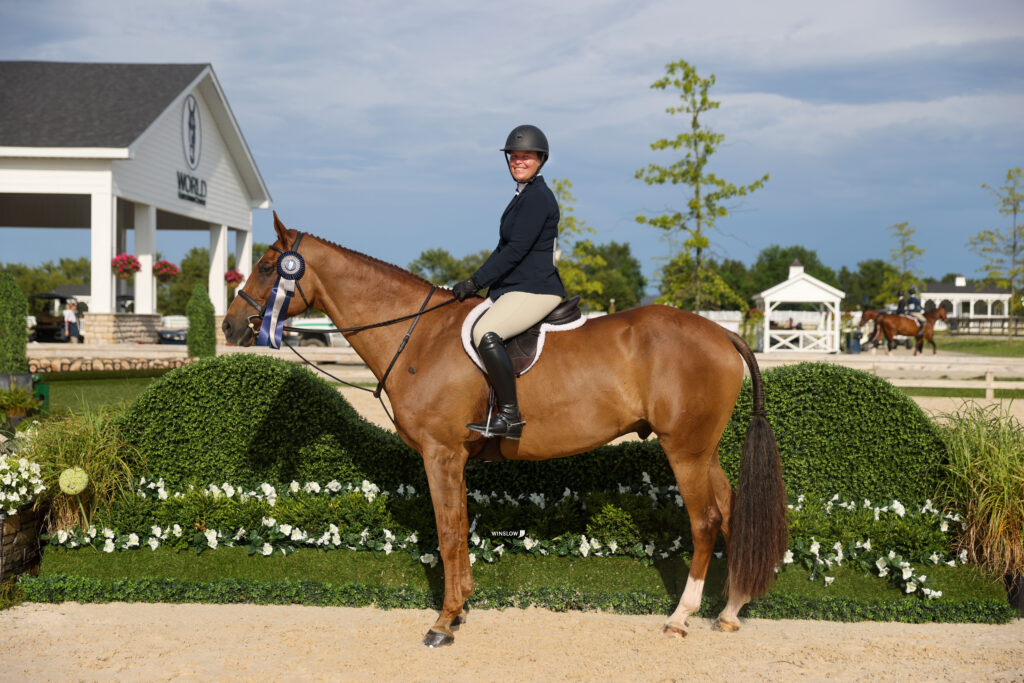 $10,000 WEC Hunter Derby Non-Pro
Kiera Philpot and Red Roc earned first place in the deep class of Non-Pros. The team jumped to score a first round of 87, followed by a handy round of 83. Winning the class with a total score of 170.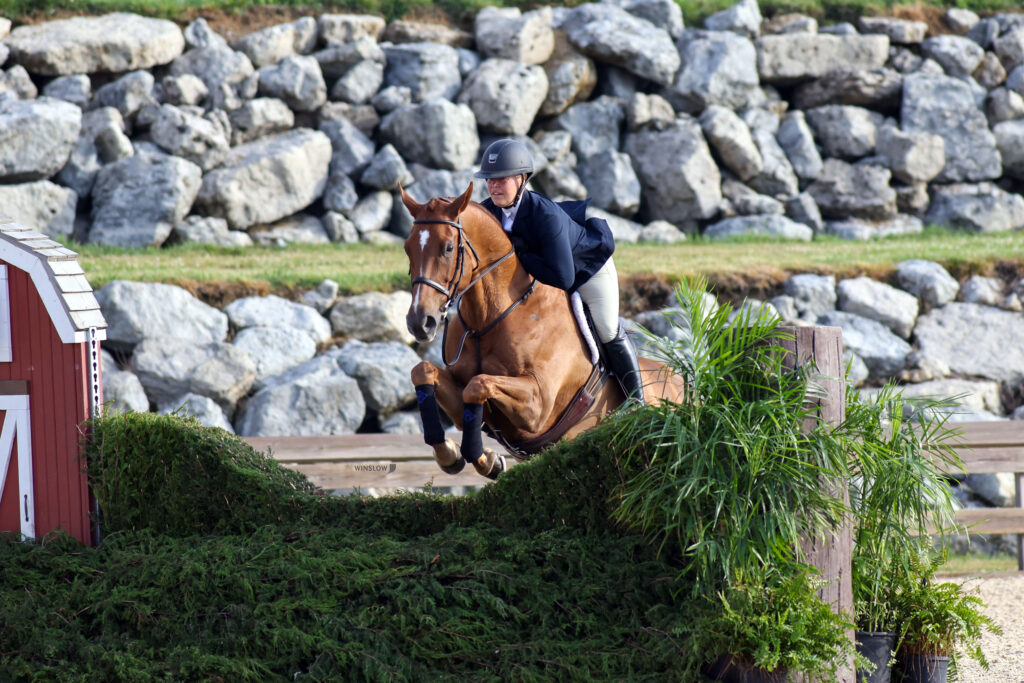 "He and I have a wonderful partnership. I've had him since he was four, he is twelve now. Today's course was beautiful, WEC is so amazing. We love being here," said Philpot.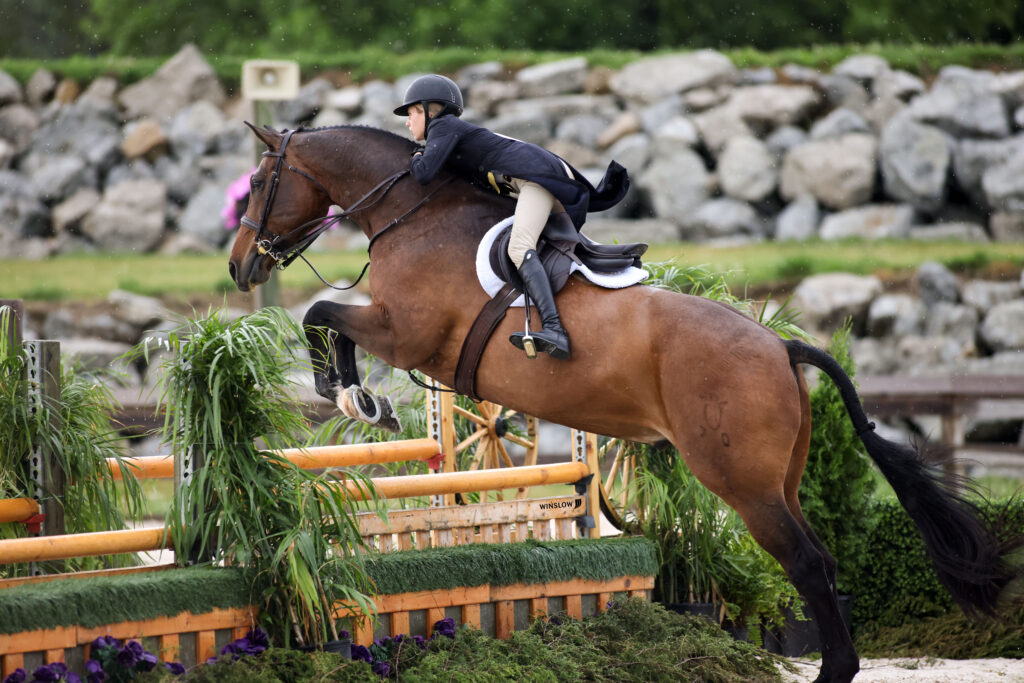 Taking second place was Emma Paul and Full Count. Emma had two consistent rides, earning a score 81 in both the first round and the handy and totaling an impressive 162 final score.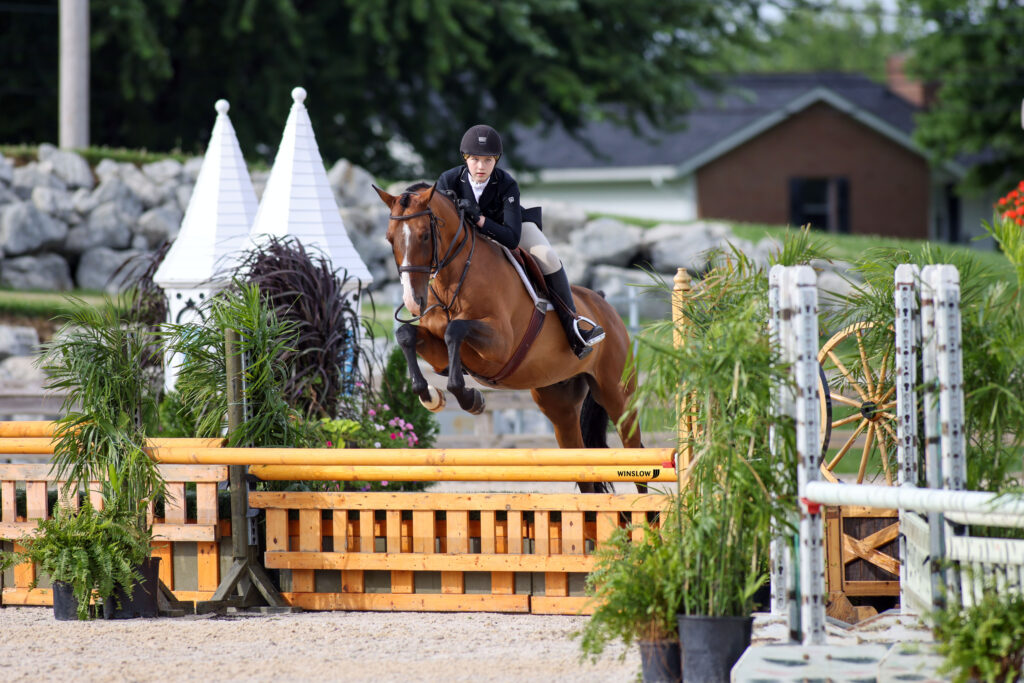 In third place was Evie Nichols and Theodore. The duo scored a first round of 79, followed by a handy round of 81. Nichols' scores totaled 160 to round out her third place finish
​​$10,00 WEC Hunter Derby Non-Pro results:
Red Roc, Kiera Philpot – 87 | 83 | 170
Full Count, Emma Paul – 81 | 81 | 162
Theodor, Evie Nichols – 79 | 81 | 160
The Boy Friend, Paige Beisel – 84 | 72 | 156
Excelsior, Lydia Thomas – 77 | 71 | 148
Barenstark, Lindsay Arbino – 76 | 68 | 144
Trek, Lillian B Lenkart – 64 | 77 | 156
Guest List, Ava Tierney – 62 | 63 | 125
Flying Dutchman, Della Wilz – 60 | 57 | 117