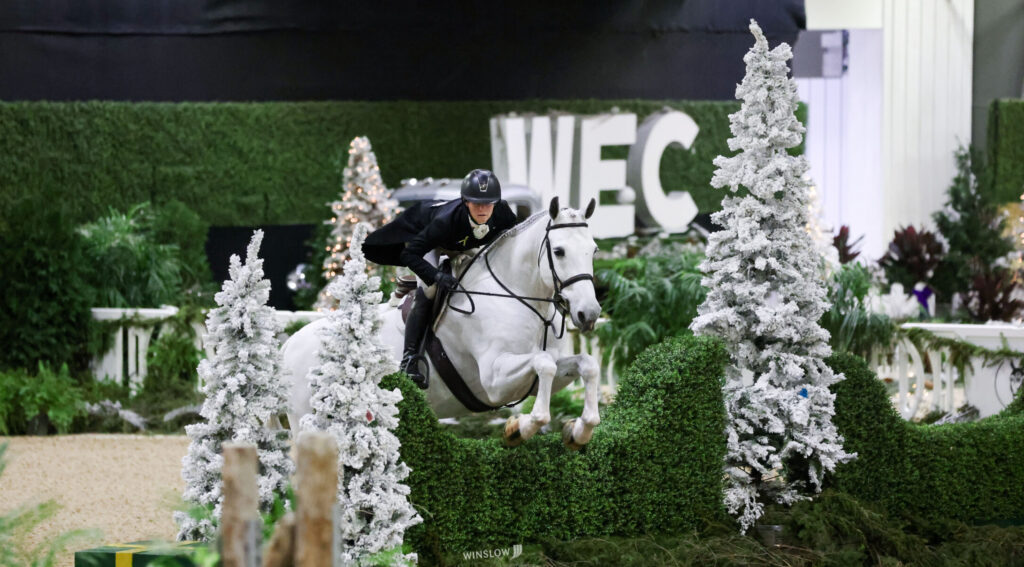 A field of nearly thirty elegant derby horses and their riders joined us in the R+L arena for the $5,000 WEC Derby 3' Open and $5,000 WEC 3' Derby Non-Pro. The course featured ornate holiday décor, such as flocked trees, a golden reindeer sleigh, bright candy canes and neatly wrapped gifts.
Sixteen talented entries took to the beautifully holiday inspired $5,000 WEC Derby 3' Open course for a chance at winning big. Many scores soared into the high eighties and mid nineties but it was Melissa P. Donnelly of Just a Folly Farm in Oxford, Michigan who emerged victorious aboard Elizabeth Becker's Corlando 49 (Cartani x Olanda I).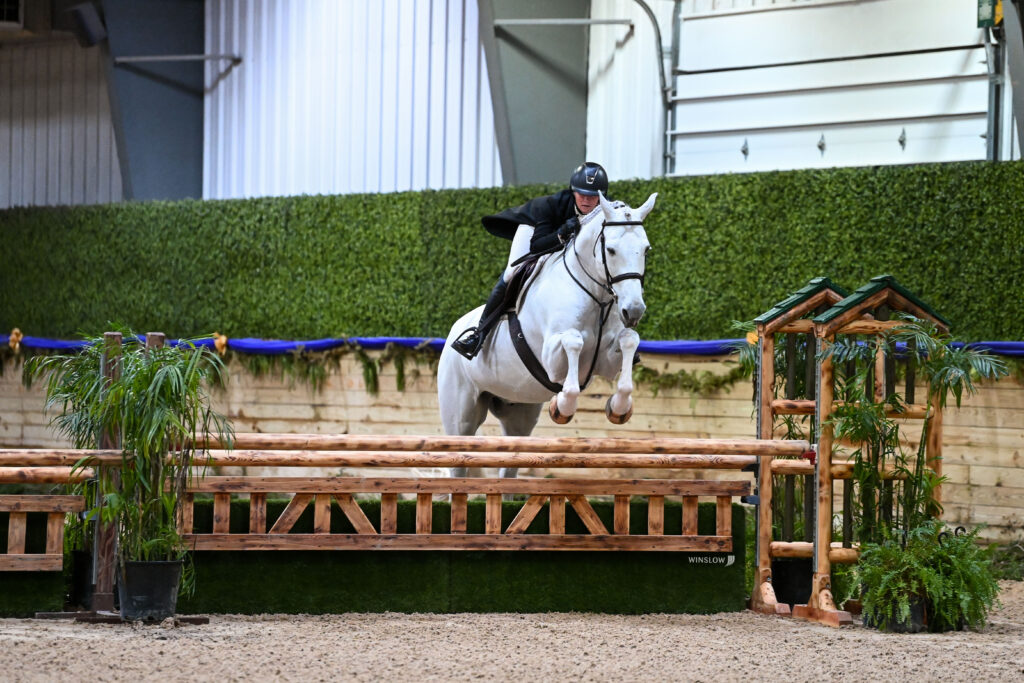 Donnelly and the fifteen-year-old Holsteiner gelding were untouchable in the afternoon's events having a final score that was 11 points over second place. Their first round attempt was near perfect, scoring an well-deserved 89. They scored second highest in round 1 and secured themselves a chance to win it all in the handy round. On their final trip, the duo jumped, sliced and galloped to score a 95 and ultimately take the home blue ribbon.
We caught up with Donnelly on her walk back to the barn. "Corey was such a good boy today and he felt great to ride. I mainly wanted to focus on not over-doing it in the handy and really work on nailing our slices."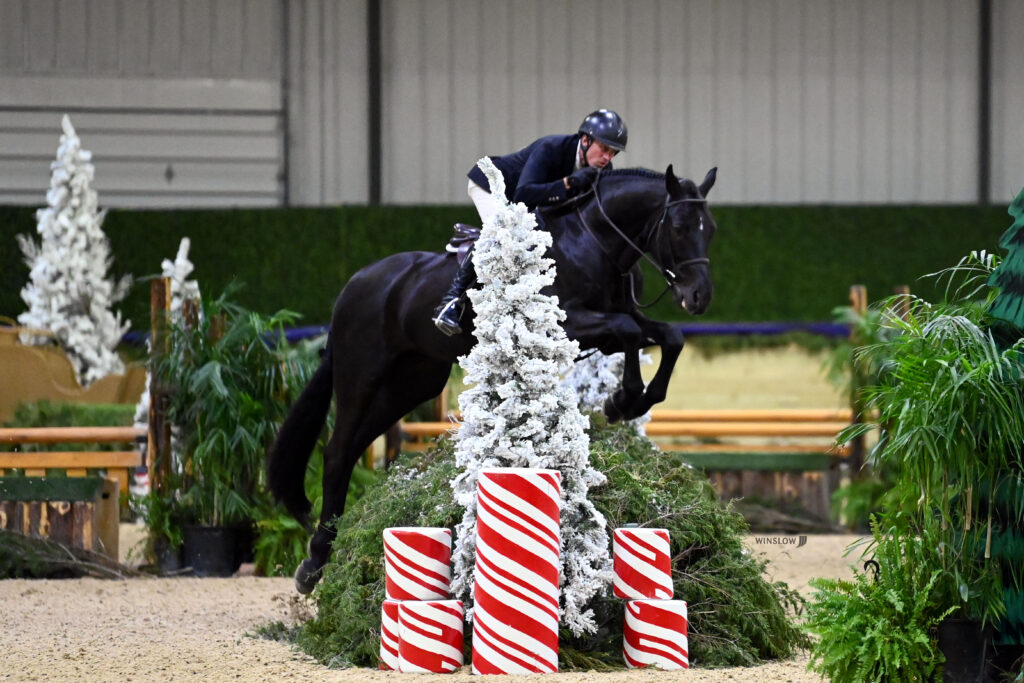 Standing in the second place spot was David Beisel of David Beisel Stables in Goshen, Ohio and Lori Taylor's Steller. Beisel and his mount were absolutely 'stellar' on today's derby course. The duo poisefully made sharp inside turns and made each jumping effort appear flawless. Beisel and Steller earned themselves an honorable 85 and 88 to total 173 for a second place finish.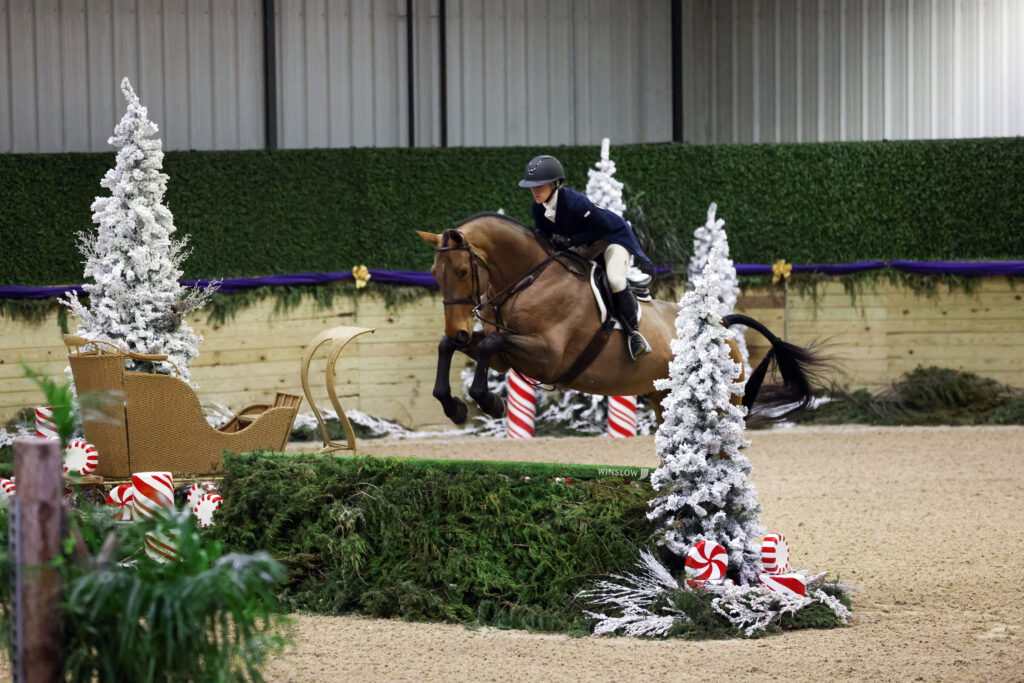 Kali Jerman and Chris French's Silver Boy Du Toultia Z (Sandro Boy x Madona PK) landed third in the $5,000 WEC Derby 3' Open with scores of 82 and 88 to total 170.
$5,000 WEC Hunter Derby 3' – Open Results
Corlando 49, Melissa P. Donnelly – 89 | 95 | 184
Steller, David Beisel – 85 | 88 | 173
Silver Boy Du Toultia Z, Kali Jerman – 82 | 88 | 170
Astra Road, Michaella T. Gerlacher – 79 | 85 | 164
Douglas De Riverland, Melissa P. Donnelly – 76 | 86 | 162
Calisandro, Michaella T. Gerlacher – 90 | 71 | 161
Los Numeros, Sarah K. Sturges – 75 | 79 | 154
Churchill , Brandon L. Gibson – 81 | 68 | 149
Carino, Kali Jerman – 72 | 74 | 146
Olive Oyl, Katie Heim – 74 | 49 | 123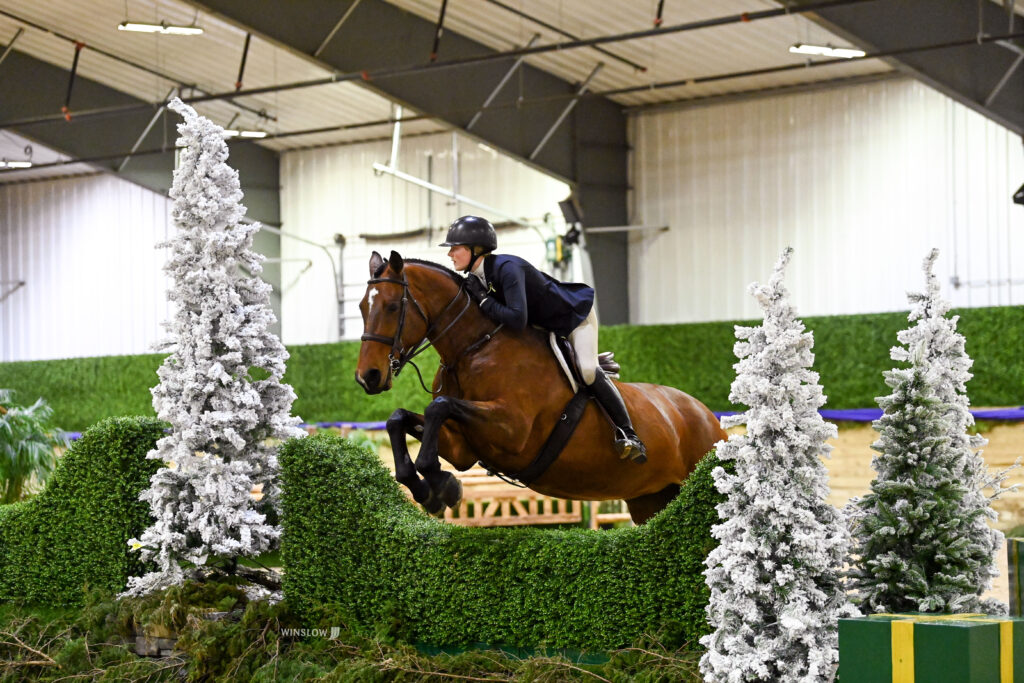 The $5,000 WEC 3' Derby Non-Pro class was a competitive field of thirteen entries vying for the win. The competition was close but none could best Elizabeth Becker and her own Cinda.
Becker, also riding with Just a Folly Farm in Oxford, Michigan, and the beautiful bay mare had a sweeping first round score of 86, followed by an 88 in the handy round. This pair totaled 174 to ultimately take first place.
We caught up with Becker after the class to chat about her horse and her round. "I've had Cinda for about two years now and she is a really great horse. I primarily show her in equitation but we have been entering her in the derbies to get her more exposure. The course today was fun and I really enjoyed showing her."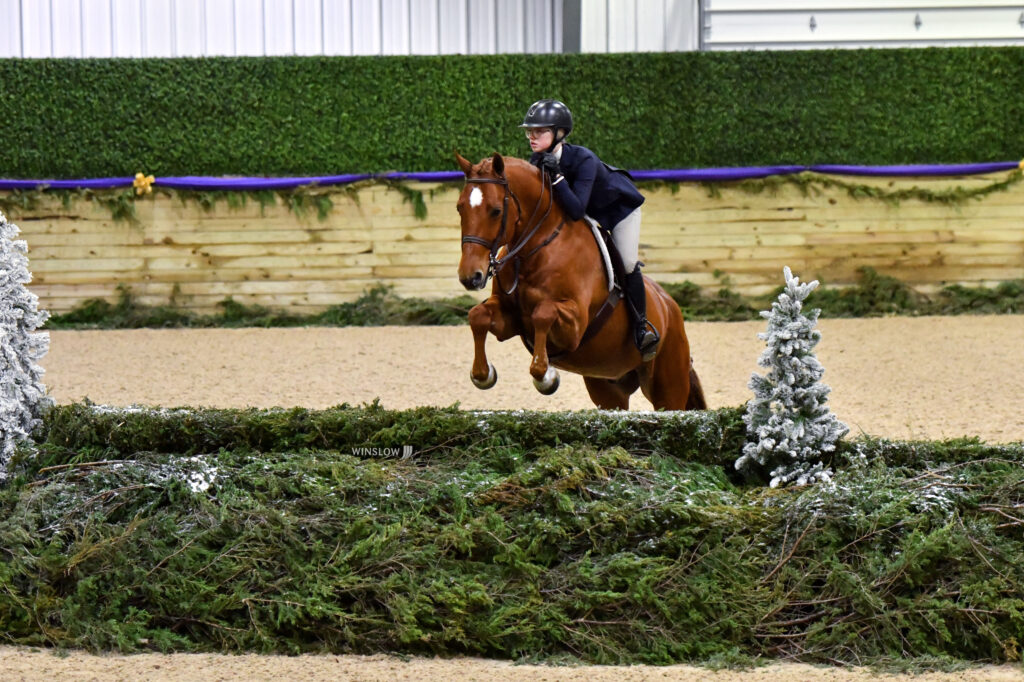 What's Poppin' and Reilly Gogul, Daughter of Jeff Gogul of Flagship in Wilmington, Ohio, had two show stopping rounds which were awarded with a second place finish and red ribbon. They jumped to score an 89 in round 1, which was the highest of all scores for the class. Gogul and What's Poppin returned to the jump off and delivered another solid round to score an 81, totalling 170 for second place.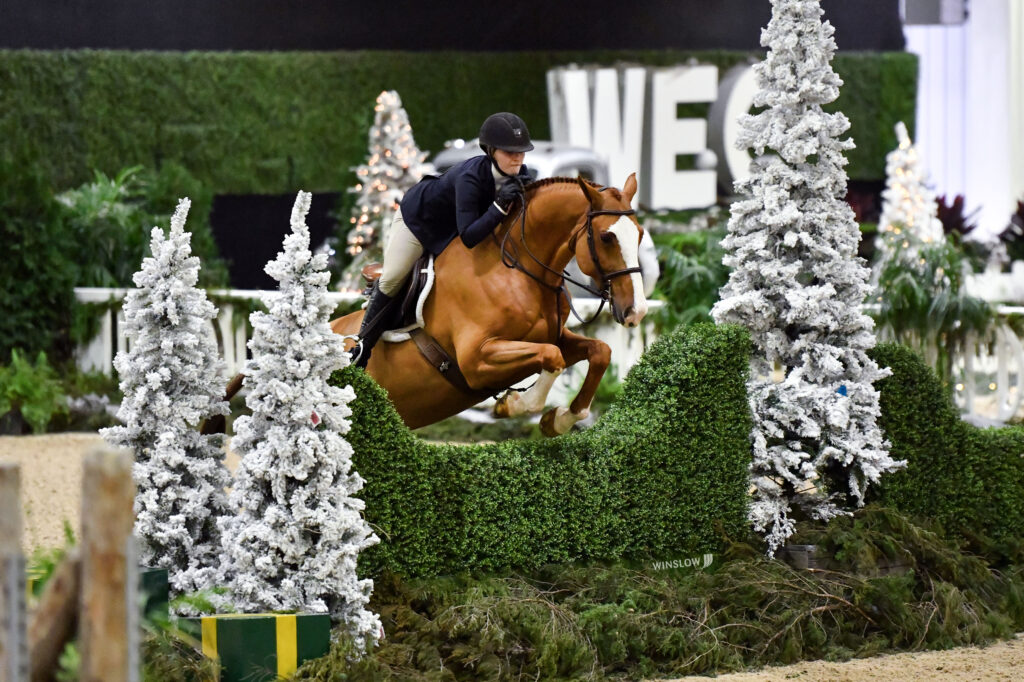 Leigh Ashby, riding with Select Sport Horses of Knoxville, Tennessee, and her own L Cruising Forlani Z (Lord Chin x O'Neilla) rounded out today's top three with two impressive rounds. The pair earned scores of 78 and 87, totaling 165 for third place.
$5,000 WEC Hunter Derby 3' – Non-Pro Results
Cinda, Elizabeth Becker– 86 | 88 | 174
What's Poppin', Reilly Gogul – 89 | 81 | 170
Silver Boy Du Toultia Z, Leigh Ashby – 78 | 87 | 165
Barenstark, Lindsay Arbino – 80 | 82 | 162
Cotentin Des Roques , Autumn Bradbury – 82 | 79 | 161
Royal Crown, Taylor Horacer – 79 | 77 | 156
Rocky Rules, Maelyn B. Taule– 65 | 72 | 137
Fernhill Corbeaugh Delux , Macy Williams – 50 | 82 | 132
Donatello, Addison Mae King – 64 | 66 | 130
Indiana Parsnip, Celeste Karcher – 66 | 58 | 124