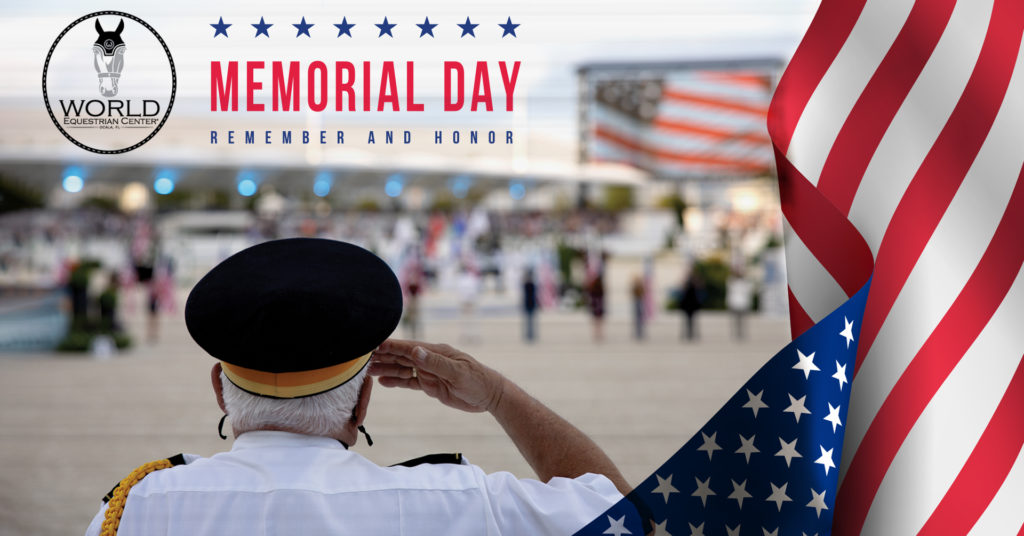 OCALA, Florida, May 21 – World Equestrian Center – Ocala will be remembering and honoring our veterans all weekend long. Come join us!
Eyes of Freedom Lima Company Memorial
May 28-31
11 a.m. to 8 p.m.
Lobby, Indoor Arena 2
The Eyes of Freedom: Lima Company Memorial has been an interactive traveling tribute since 2008 with a mission to "Honor the service and sacrifice of all who answer our nation's call." This nationally traveling tribute will be at World Equestrian Center – Ocala from Friday, May 28 through Monday, May 31. We invite everyone to come out to view the life-sized portraits and interactive displays that bring the memorial to life daily from 11 a.m. to 8 p.m. in the lobby area of Indoor Arena 2.
Parking and admission are free. Golf cart shuttles to the Grand Plaza will also be available, as well as golf cart rentals if you choose to tour the property on your own.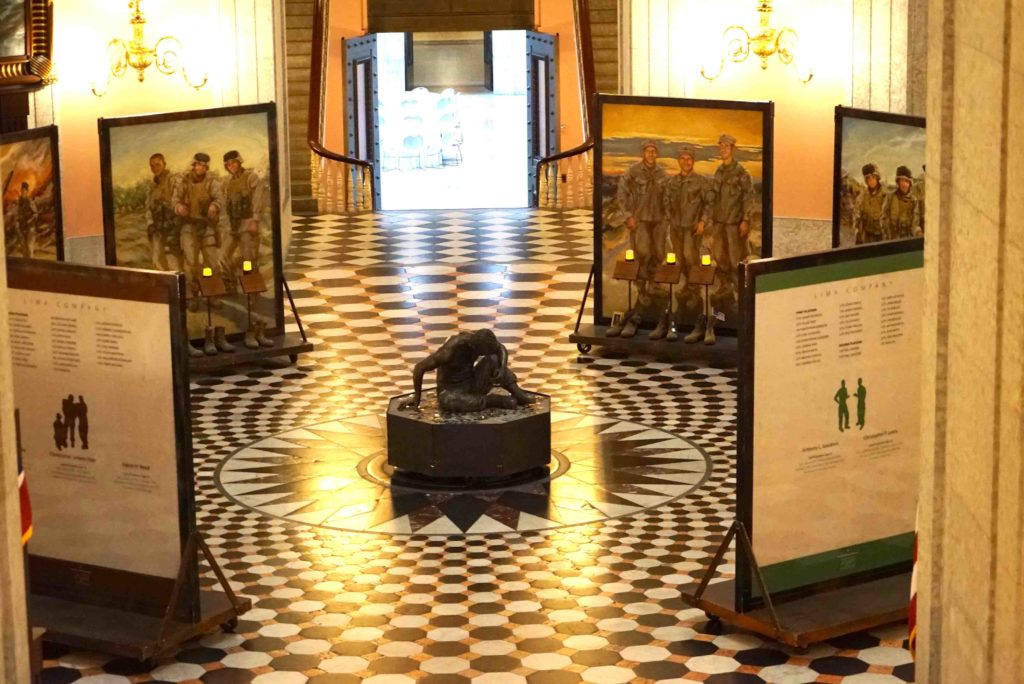 Stuff a Bus
Stuff a Bus, sponsored by the Marion County Veterans Council, will be on property for the weekend collecting donations and school supply items to help support Marion County schools.
Memorial Day Schedule
11 a.m. – The festivities begin at 11 a.m. with a Strolling DJ, which is a party on wheels, able to stroll all around the grounds taking your requests and playing the hits.
Cash bars will be available in the Grand Plaza from 11 a.m. to 7 p.m. Stop by one of our outlets for a bite to eat throughout the day. Senior's Rib Shack and Backyard BBQ Shack will also be available in the Grand Plaza from 4-7 p.m.
Celebration of Veterans
3 p.m. – Beginning at 3 p.m., there will be a "Celebration of Veterans." We will start the celebration with the presentation of the Color Guard, the Pledge of Allegiance and the national anthem. We will then recognize each of the armed forces and lay a wreath for the fallen veterans of each branch. Dr. Allen Jones, Commander of American Legion Post 354, will speak on the sacrifices of our founding fathers and all those who have served our country. Retired Florida State Trooper, Don Poulin, will share the challenges and honor those who have given so much in law enforcement. The celebration will end with some patriotic music.
Entertainment
4 p.m. – The Vocalitas will entertain guests in the Grand Plaza. The Vocalitas will dazzle you with their repertoire of swing-era sounds, close harmony classics and Top 40s hits, with a vintage twist.