World Equestrian Center hosted plenty of top equestrian sport last week to conclude the second of two Midwest Indoors shows. Exhibitors and spectators enjoyed ringside dinners on Friday and Saturday prepared by World Equestrian Center's executive chef as they watched the highly anticipated OHJA Medal Finals.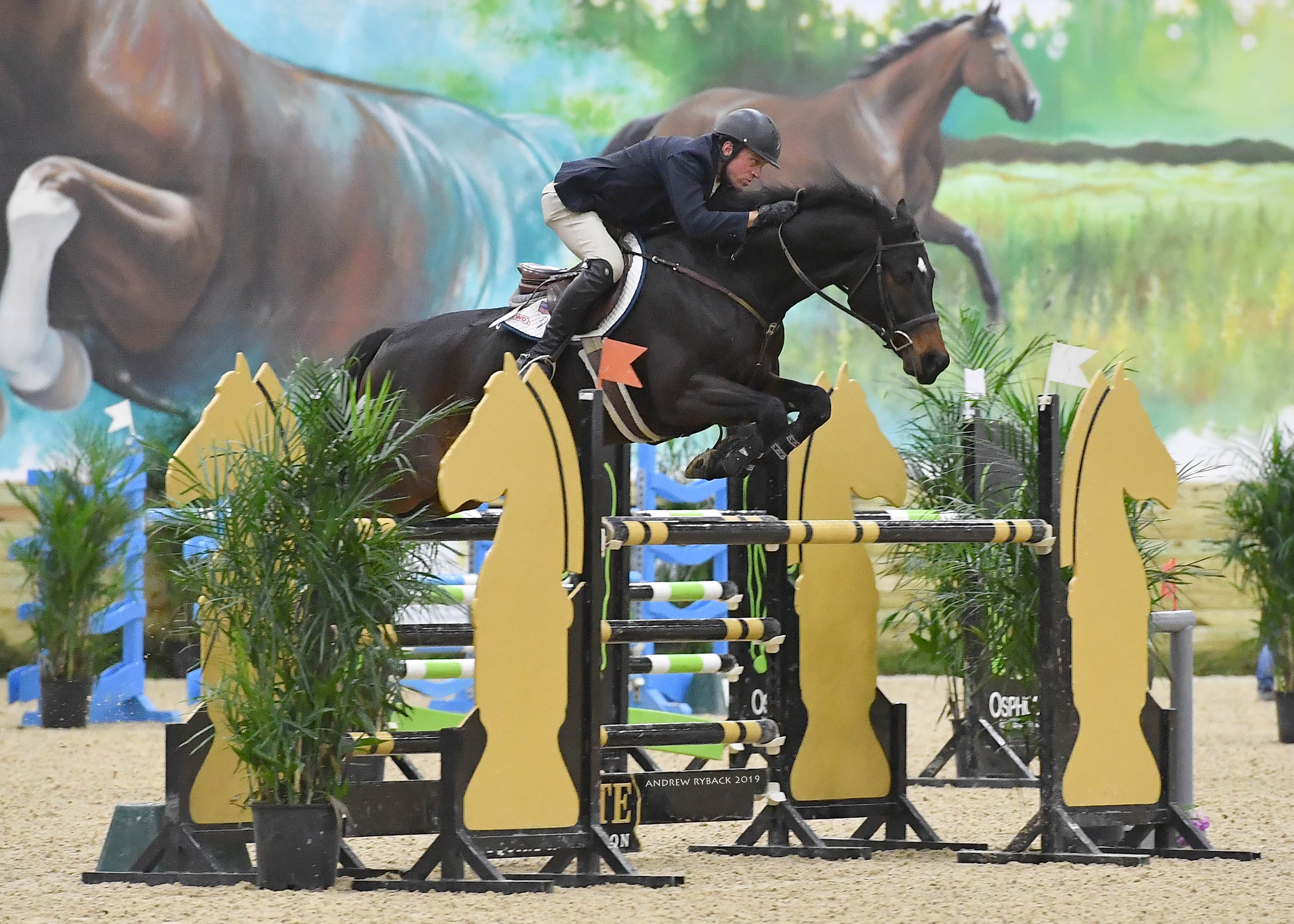 The week kicked off on Thursday with the $5,000 Welcome Stake 1.35m sponsored by CWD Sellier where winner's circle regulars David Beisel and Maarten Huygen's Angelo (Conthargos x Grand Ronja) nabbed the top spot with impressive speed about midway through the class. The pair managed double clear rounds with a jump off time of 44.299 seconds for the win. Lauren Hester and Hester Equestrian LLC's Happy Feet B (Zacherov x Daronka) were hot on their trail, leaving all rails up on the short course in a time of 45.455 seconds for a second place finish.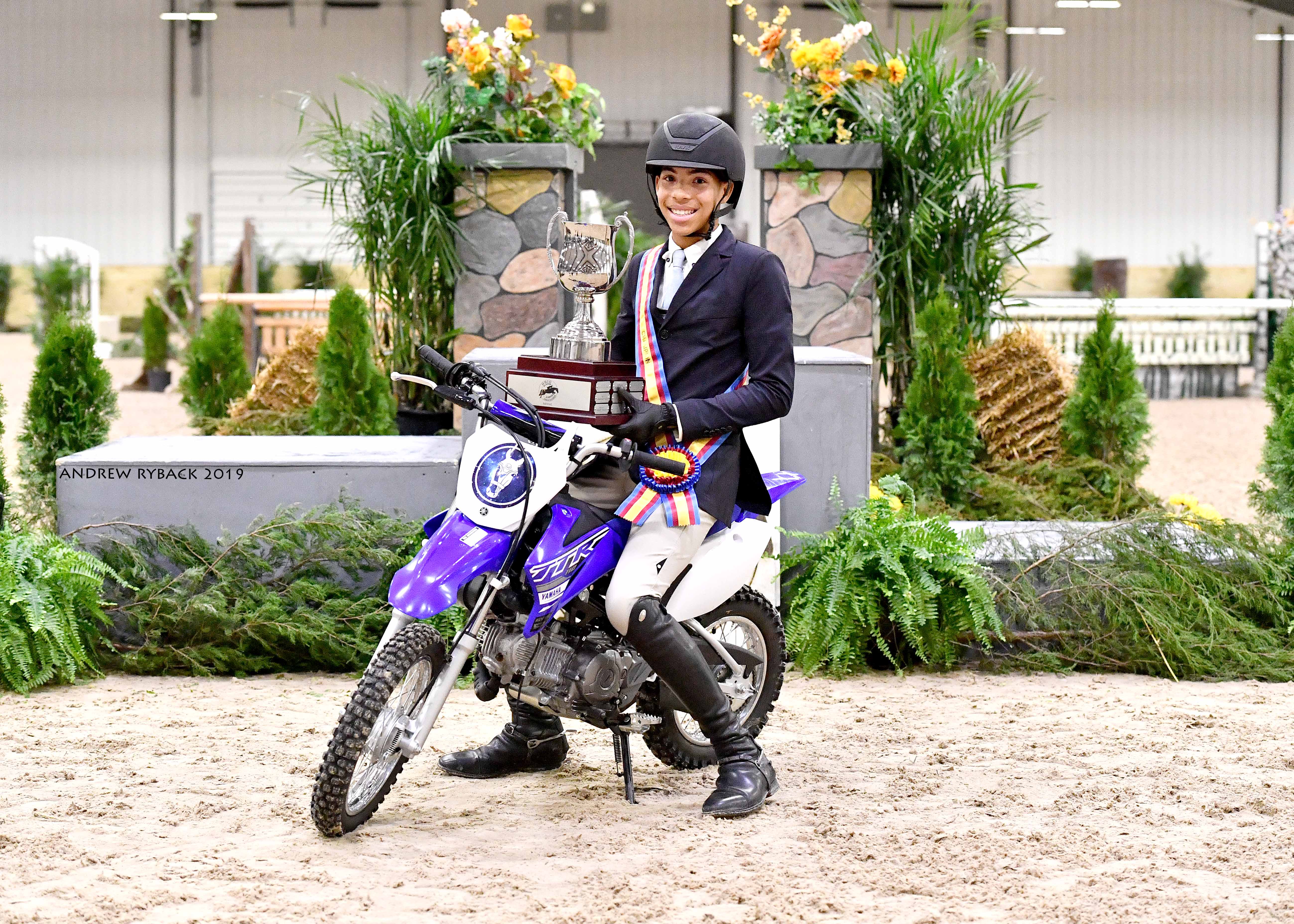 Friday kicked off the first of two Ohio Hunter Jumper Association (OHJA) Medal Final classes in the R+L Arena. The 3′-3'6″ section was first to crown their champion. Competition was fierce, but it was Alexander Alston and Alston Alliance, LLC's Ecuador (Applaus x Jalma) that earned top honors and took home a stunning OHJA ribbon and cooler as well as a brand new Yamaha TTR 110E sponsored by World Equestrian Center. Ecuador's groom, Kelsey Sweeney, also received prizes sponsored by World Equestrian Center including an EquiFit backpack. Alston and Ecuador contested the 3'6″ height, laying down an impressive round before being called back to the flat phase. No-stirrups November was the name of the game with entries being asked to keep their irons off for the entirety of the flat phase. Alston was up for the challenge, demonstrating perfect equitation which ultimately led to his win.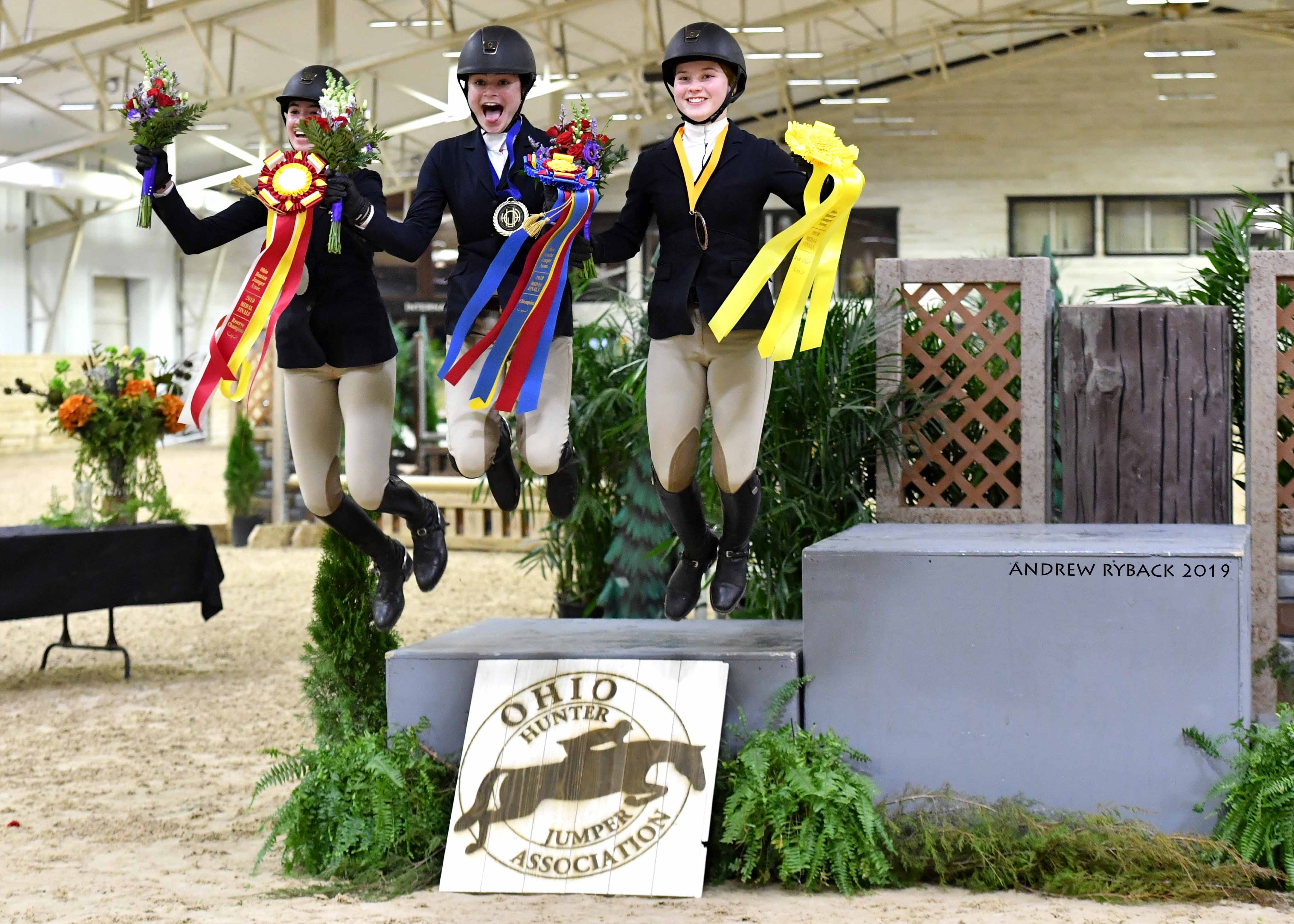 The second of the two OHJA Medal Finals, the 2′-2'6″ section, took place on Saturday in the Roberts Arena. The class was an emotional win for Olivia Bransford who beat all odds, riding a horse she barely knew after her first two mount options came up lame, to win the class. For the win, Bransford received a stunning OHJA ribbon and wool cooler, as well as a brand new Yamaha TTR 110E sponsored by World Equestrian Center. For Blansford's mount Awaited Wish's stunning turnout, Olivia Lusby, owner and groom, received the Groom's Award, which included an EquiFit backpack sponsored by World Equestrian Center. Bransford and Olivia Lusby's Awaited Wish were first to take on the course in the OHJA Medal Final 2′-2'6″, setting an unbeatable standard for the remaining entries. The pair advanced to the flat phase, then were called to test on the flat with the same theme of no-stirrups November. Against all odds, Blansford prevailed, taking first place.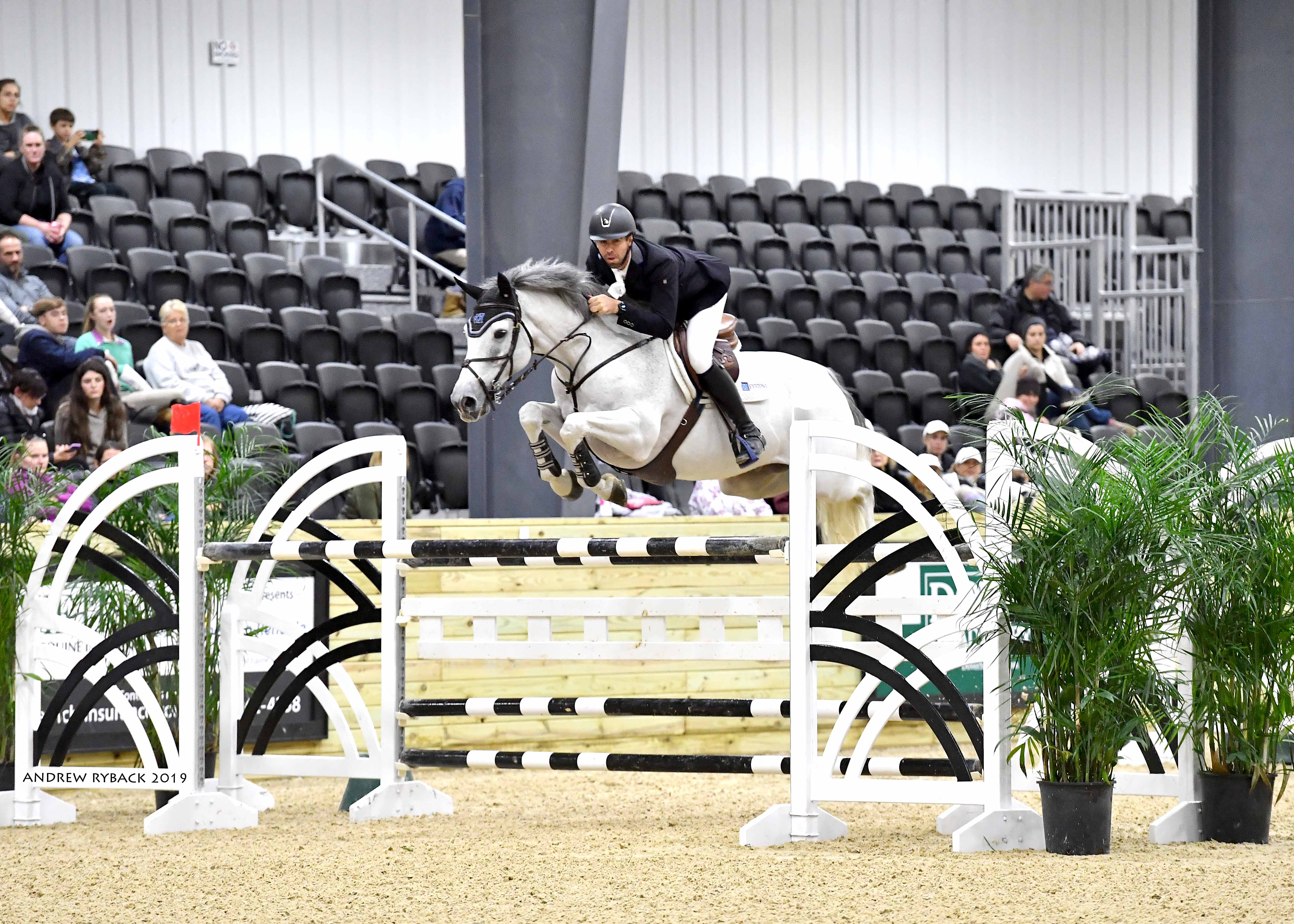 Saturday also saw a thrilling win in the $25,000 World Equestrian Center Grand Prix for Javier Berganza Anderhub and Keystone Show Stables' Gangnam Style (Indorado x U Two). Berganza Anderhub captured the blue with a strategically ridden jump off, pulling off impossible inside turn after fence eleven to approach fence twelve, shaving crucial seconds off of his time. Berganza Anderhub and Gangnam Style crossed the timers at 37.574 seconds, stealing the top spot on the scoreboard. As in the Welcome Stake, Lauren Hester and Hester Equestrian LLC's Happy Feet B (Zacherov x Daronka) were just behind the first place finisher with 38.574 seconds on the clock.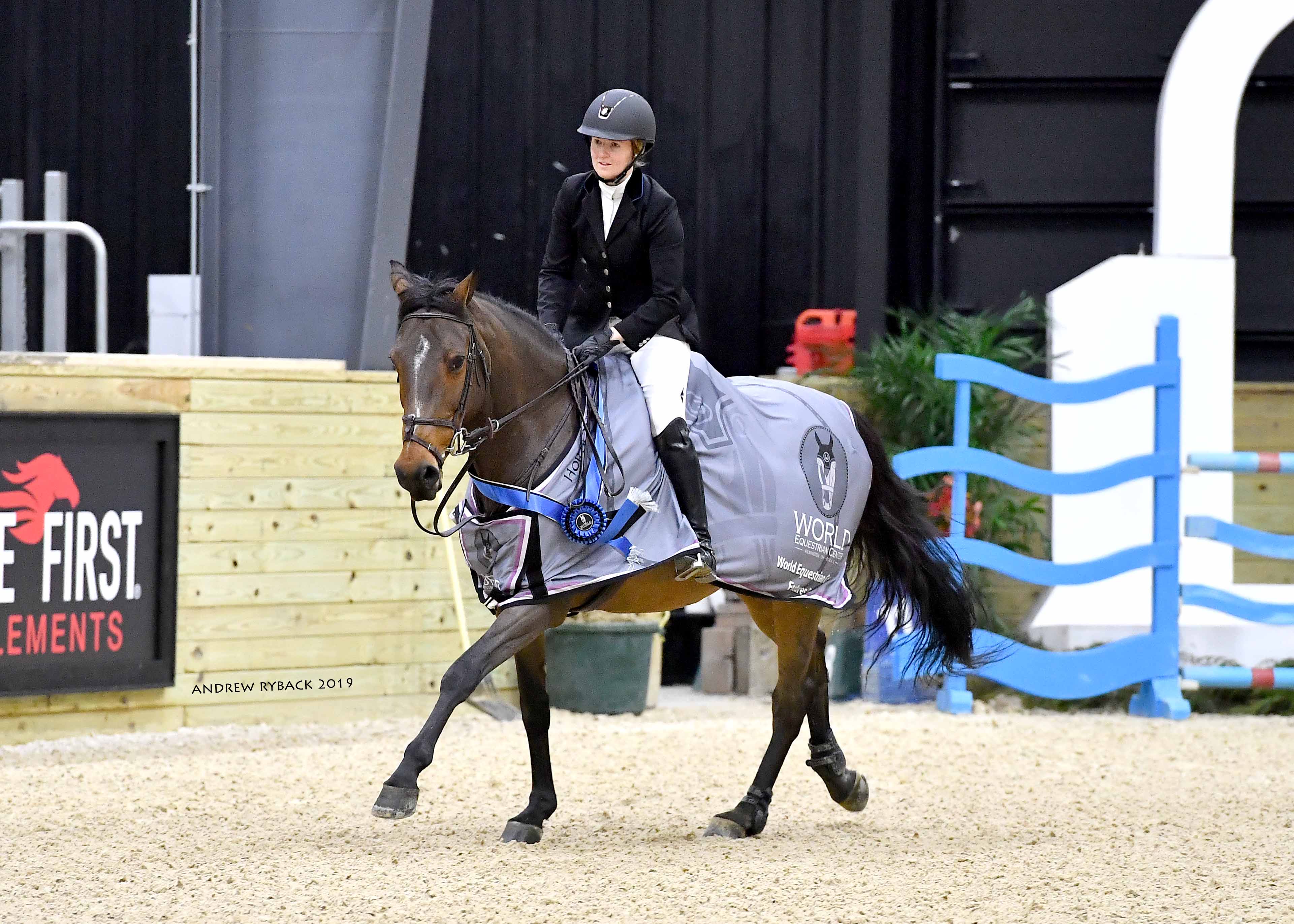 Caitlin Hope Rose and Kathleen Hope's Vision EH (Cassini II x Graffiti) took the $7,500 Futures Prix 1.30m sponsored by Voltaire Design on Saturday in a heartwarming win. The pair successfully stepped up a return to the higher fences for the first time in a few years. Hope Rose and Vision EH had won a few Grand Prix in past years, but hadn't taken on a Prix-level course in some time. However, Hope Rose and the fourteen year old Holsteiner mare looked like veteran Prix competitors, keeping their approaches to each fence tidy and stopping the clock at 31.034 seconds for the win, about four seconds faster than second place.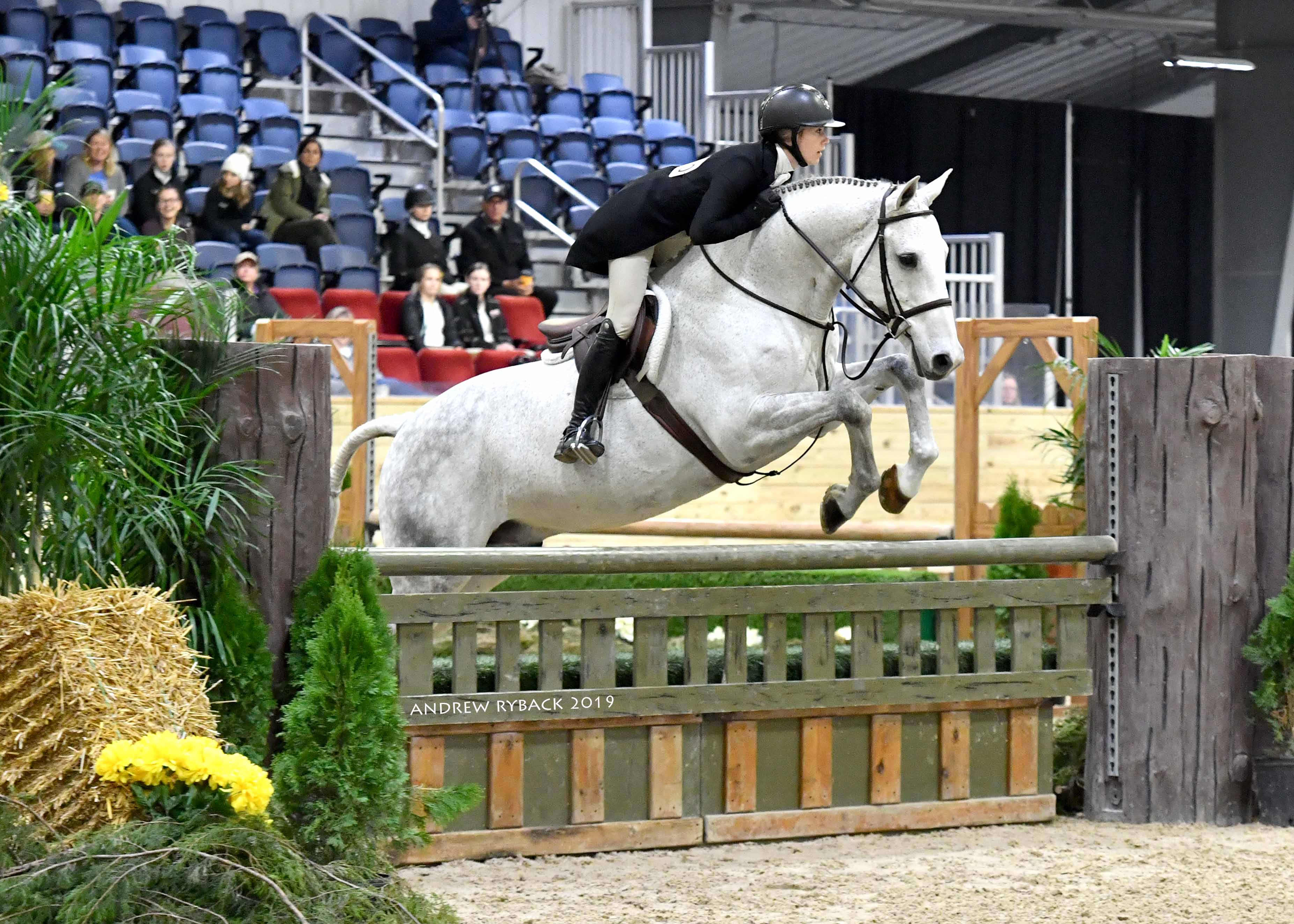 Sunday wrapped up the Midwest Indoors II show with both the Open and Non Pro $2,500 USHJA National Hunter Derbies. The Open $2,500 USHJA National Hunter Derby entries were first on course and it was Summer Hill and Andrea Simpson's Vendome DH Z (Va-Vite x Veronique) that earned the win. The pair have a fantastic record together in the Jumper ring, winning multiple Grand Prix. Vendome DH Z has since switched gears finding success with Hill in the hunter ring, particularly in the derbies. Sunday morning, the pair earned scores of 85 and 94 for a total derby score of 179, comfortably securing first place by fifteen points.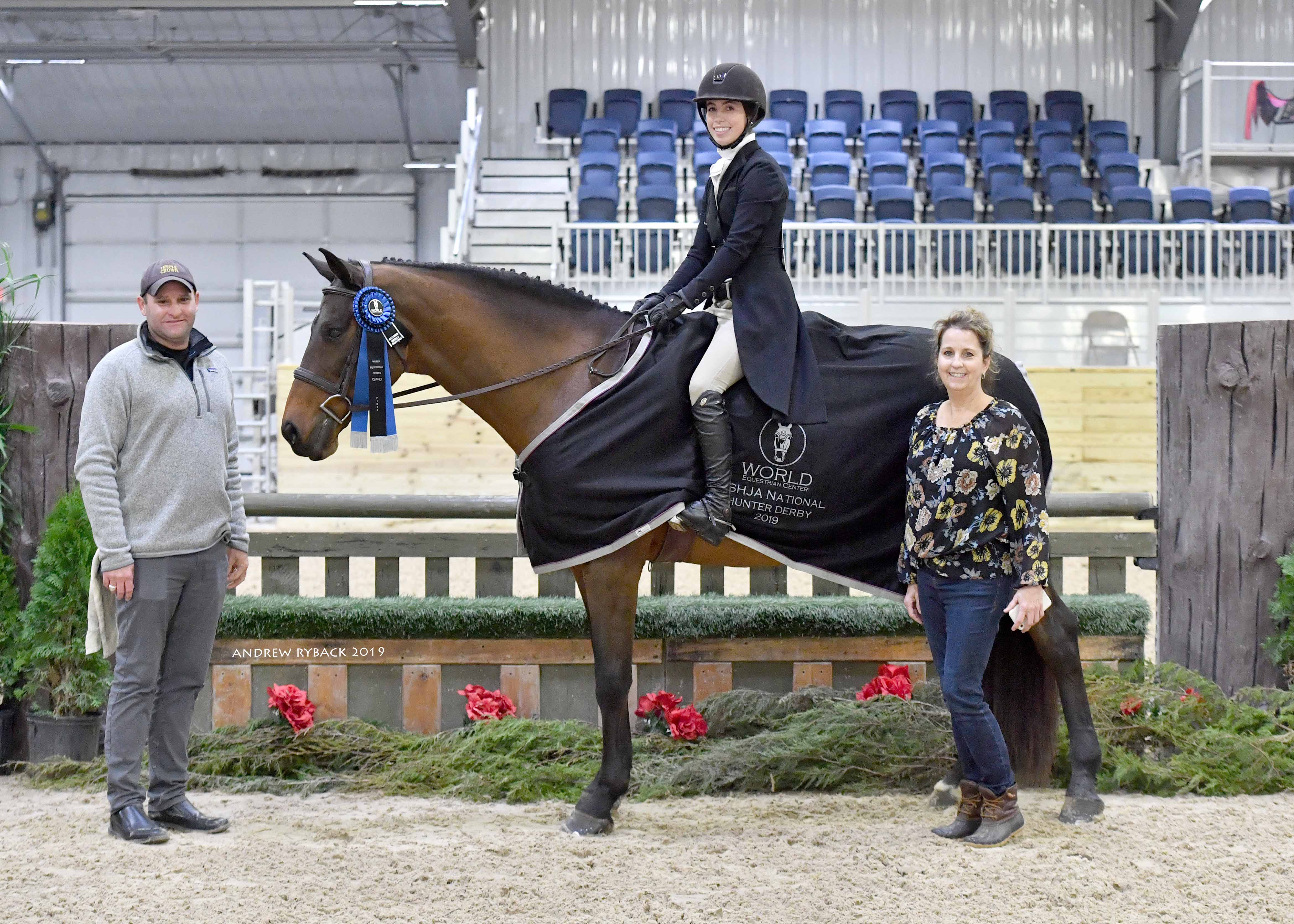 Vanessa Mazzoli and her own Oh Brother impressed the judges with several handy inside turns, earning scores of 83 and 86, totaling 169 to take top honors in the Non Pro $2,500 USHJA National Hunter Derby. Mazzoli and her twelve year old Warmblood gelding were outstanding, besting the second place finisher by six points.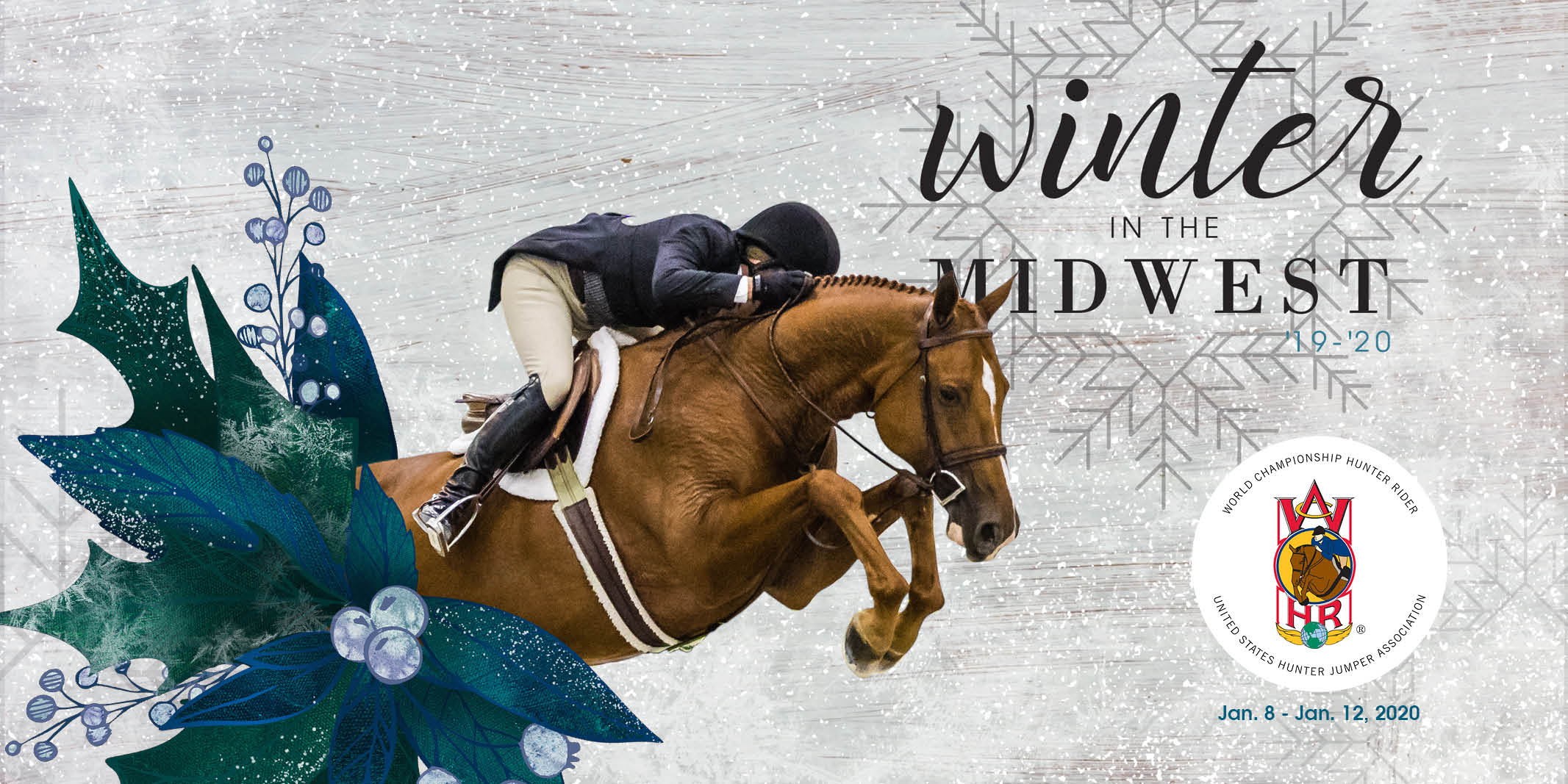 Join us at World Equestrian Center for the 'Winter in the Midwest' horse show circuit, encompassing 19 weeks of AA rated horse shows from December 4, 2019 to April 26, 2020. Highlights include the new WEC Premier Equitation Cup Qualifier Classes, two $10,000 USHJA National Hunter Derbies, a $10,000 USHJA International Hunter Derby and World Championship Hunter Rider (WCHR) Member Events (during WEC Winter Classic #5). The WEC Winter in the Midwest prize list is available now online at www.wec.net with entries being accepted via www.horseshowing.com. Print prize lists are available at our horse show office or by emailing info@wec.net. Reservations for stalls, hay and bedding as well as RV spaces may all be made online as well at www.horseshowing.com. Once again in 2020 we are pleased to offer stalls for showing horses at $100.00.
Photos courtesy of Andrew Ryback Photography.