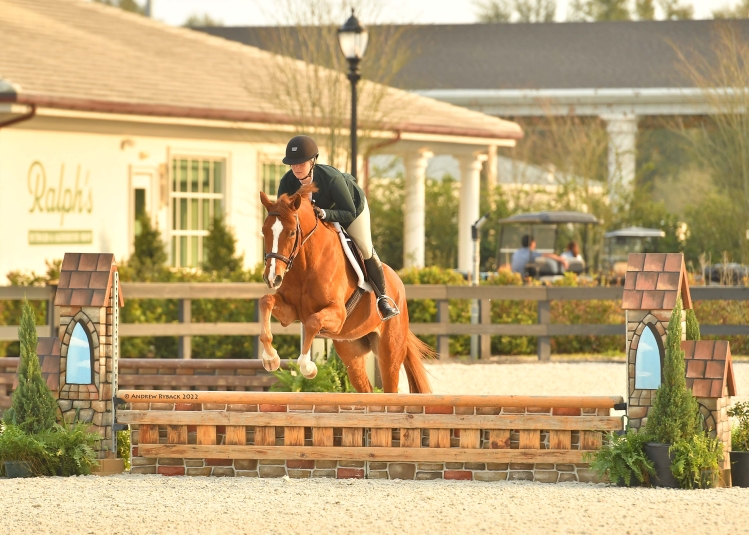 This week's Ocala Sunday Spotlight shines on Sarah Mahoney, the creator of the popular AdultAmmyStrong Blog. Sarah is from Moyock, North Carolina, where she works remotely for equestrian advertising agency EQ Media. She spends her spare time with her four-year-old Hanoverian mare, Quessel IF. We caught up with Sarah to ask her about AdultAmmyStrong and her adorable young mare.
WEC: Tell us a bit about yourself.
I started riding early in life. I got my first horse when I was 12 or 13 years old. He was a large pony that I showed in the pony hunters.
As I grew up through high school, we sold our horses (my pony and my younger sister's pony) to a nearby lesson barn. I still remember watching that trailer leave. I remember thinking, "how will I ever ride again?"
I went to Queens University of Charlotte in Charlotte, North Carolina, where I studied business marketing and public relations. I rode a few times throughout college but mainly focused on my studies. I was also a member of the women's volleyball team.
I met my now-husband in Florida in 2011. He was in the Navy and we moved quite frequently, so we were never able to plant permanent roots. I had been coaching volleyball, but after years of playing my body couldn't hold up to the stresses anymore, so he suggested that I take some riding lessons. At that point, I hadn't ridden for ten years. Once I started riding again, I fell back in love with the sport.
When we were living in Jacksonville, Florida, I had been riding at a lesson/show barn for a few years. It eventually came down to buying something or spending money on a lease. So, I bought an off-the-track Thoroughbred gelding that was doing the 3' Thoroughbred Hunters. He was amazing and was my heart horse.
It came time to move again. This time to Virginia Beach where I sadly had to retire my Thoroughbred. I found a mare to lease in the interim, but then COVID hit, and things got crazy with his job, and I didn't ride for a few months.
When my husband decided to retire, we planted roots in North Carolina. We had agreed earlier in our relationship that once he retired, I was buying a horse. So that's what I did!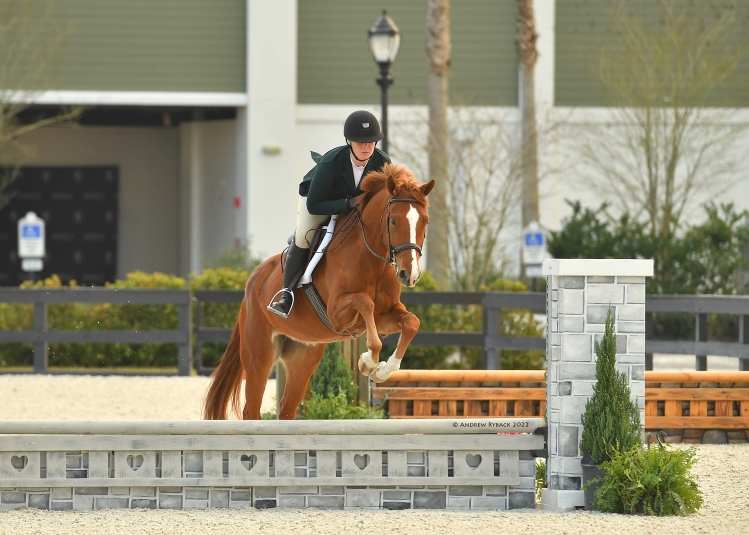 WEC: When did you start the AdultAmmyStrong blog?
I started AdultAmmyStrong about seven years ago when I was struggling to balance everyday work life and riding. I realized that I couldn't have been the only other adult that was struggling with things, so I created the blog.
A lot of the blog is from my personal experiences. I would write about certain shows – successes or failures – or issues I had with my horses.
The other part about AdultAmmyStrong is connecting with the other adult ammy riders out there. I learn a lot from other riders. I see their posts, whether it's a success story or a problem that they are facing, and reach out to them to see if they would like to share their story on my blog. Many times, comments flood in with ways they have overcome or faced that issue or sympathy for what they are going through.
I have met so many amazing people through AdultAmmyStrong that I can now call great friends.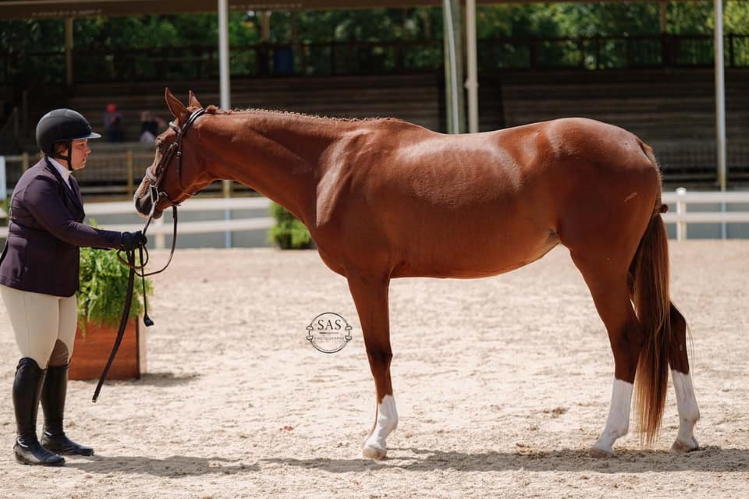 WEC: Tell us about the mare that you brought to World Equestrian Center – Ocala.
Close to a year ago, I bought Quessel IF, barn name Zellie, a three-year-old Hanoverian mare by Qredit. She's an adorable, fancy, chromey chestnut mare. I call her a sour patch kid because she gets the 'mare glare' then just wants cuddles or treats.
I started her very slowly. We did some hunter breeding shows with her, where she got third in the Three-Year-Old Fillies at the Sallie B. Wheeler East Championships in Lexington, Virginia. We also placed fourth at Zone 3 Finals held at the WIHS Regional show at Morven Park in Leesburg, Virginia.
When I got Zellie she had only been sat on, and it's been exciting to work with her from the ground up. She'll be four in May and is jumping small courses.
When I brought her to WEC I didn't even plan on showing, it was more for the experience. She had baby moments here and there, but overall, she was incredible. I ended up doing the 2' Future Hunter division which was her first jumping division ever and we ended up earning Champion!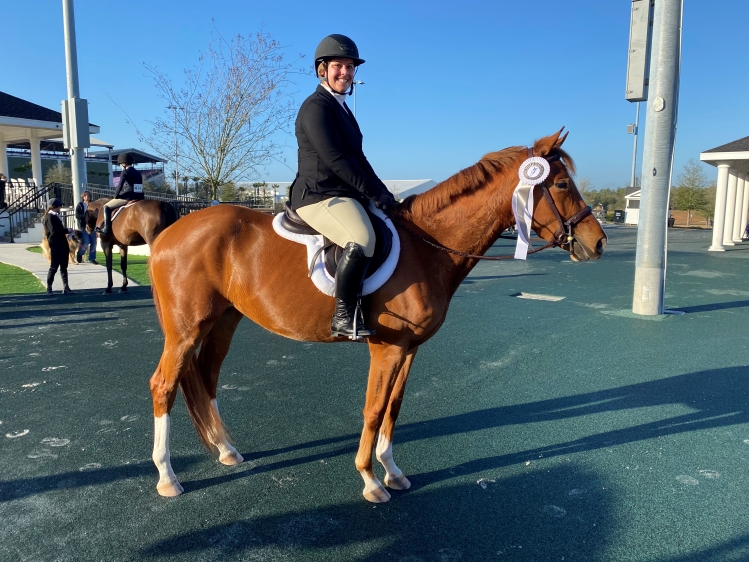 WEC: Was this your first time at WEC?
That barn that I ride at, Steadfast Farm, went last year, but I wasn't able to make it. This was my first time seeing it and it is amazing. I love how expansive the facility is. We were stabled in Barn X and it was lovely walking through the gorgeous paths in the trees, and by the time you get to the ring, your horse is warmed up enough to get to work. I think WEC is fantastic for the equestrian show world, and I am so excited to come back.
Thank you Sarah for chatting with us! We look forward to watching Quessel IF grow in the hunters.
Click HERE, to read AdultAmmyStrong and follow Sarah on Instagram @AdultAmmyStrong.