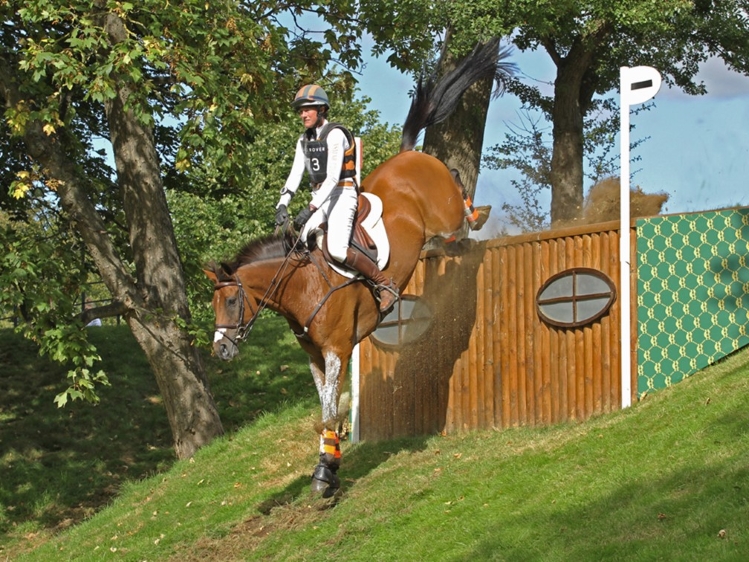 Ocala, FL – This week's Ocala Sunday Spotlight shines on Team USA rider, Lauren Nicholson. Nicholson was recently selected to represent the Land Rover U.S. Eventing Team at the 2022 FEI Eventing World Championship in Pratoni del Vivaro, Italy aboard Vermiculus, a 2007 Anglo-Arabian gelding owned by Jacqueline Mars. We caught up with Nicholson to learn more about her eventing career and about Vermiculus.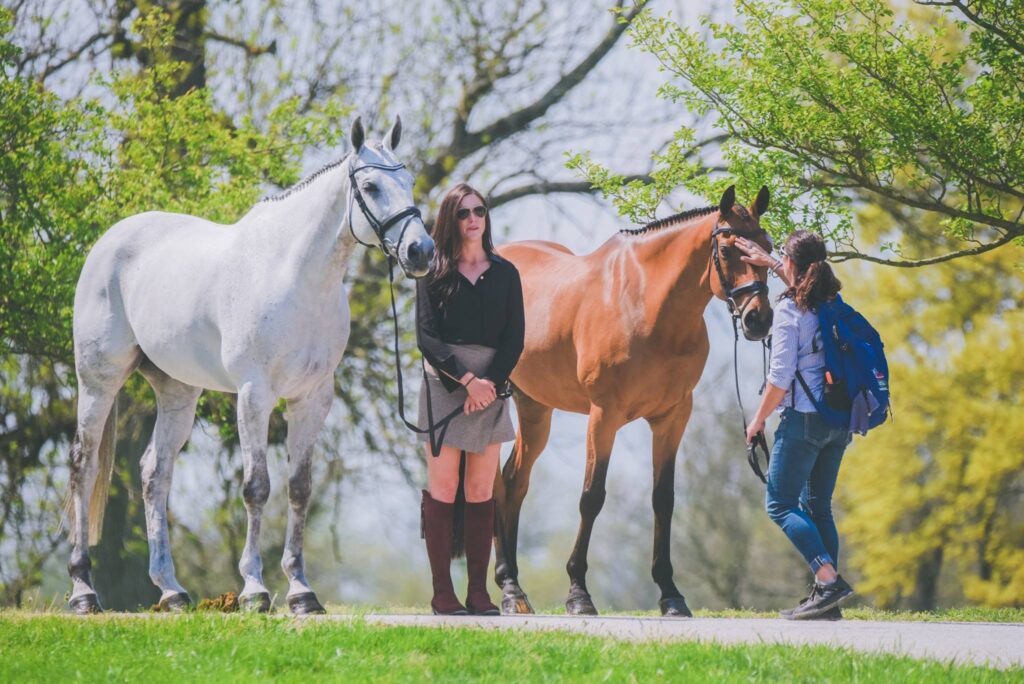 WEC: Tell us a bit about yourself.
I started riding when I was six years old. I was a kid that was horse crazy, and I was determined to make a career out of it. I did everything from mucking stalls to braiding, so I could afford to take lessons. When I turned 17, I moved to the east coast to work for David and Karen O'Connor. The original plan was to take a gap year after high school then go to college, but I never turned back.
The O'Connors helped me to grow in the sport and over time, they introduced me to Jacqueline Mars. That introduction transitioned into breaking and riding her young horses from her breeding program. After that, everything just fell into place.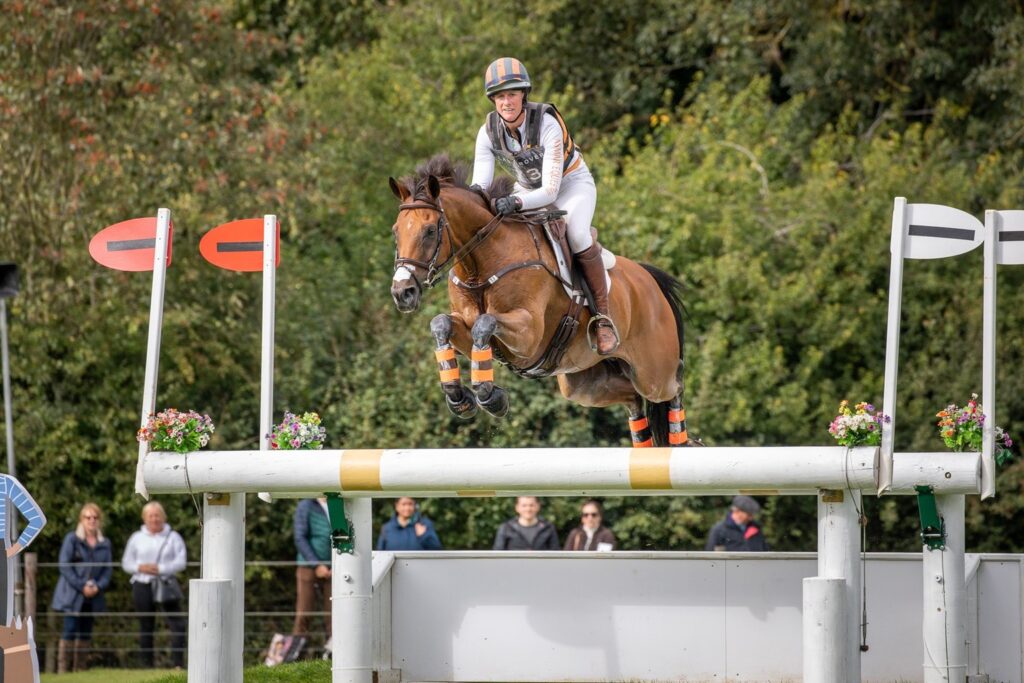 WEC: Tell us about Vermiculus.
When I was 14, my parents purchased Snooze Alarm, aka Maggot. He was a little Anglo-Arabian, that I brought up through the five-star level. He came with me when went to work for the O'Connors. When he finally retired, I didn't have any money to go buy another horse and I wasn't sure how I would even go about getting another top-level eventer, so I bought his two-year-old full brother, Vermiculus. I figured I brought a little Arabian through the five-star level once, why not do it again.
I still remember, he was about $5,000 and I had to scrape the funds together in order to buy him. When I first purchased him, he was a little feral two-year-old. It took me three months to catch him out of the field, and when I finally did, I broke him.
After that he just kept moving up the levels. He was my reserve horse for the 2015 Pan American Games, and he has been my reserve horse multiple other times. He is now 15 years old and is still this naughty little Arabian pony. He is very docile, but he has incredible determination.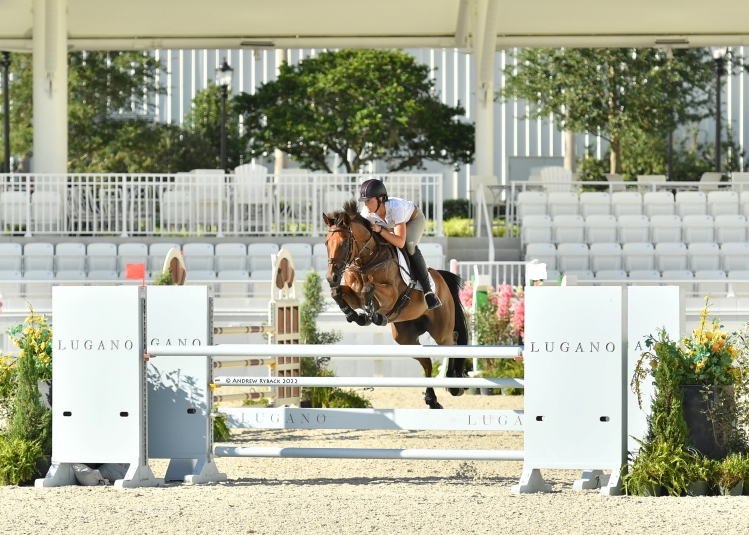 WEC: What are your training plans for the 2022 FEI World Championship?
We thought it would be great for the horses to come show at World Equestrian Center. We usually spend the summers in Virginia, but it is just as hot and the ground is a bit hard, and we love it so much down here. I ended up brining a few horses to prep for the fall season and they were all great.
As an eventer, I am not the biggest fan of hunter/jumper shows, but this one I love. WEC is such an incredible venue. The Roberts family have done such an incredible job and I can't wait to see what they do with the WEC Ocala Jockey Club.
After this week, we will drive back to Virginia and work on fitness. Then we will do the mandatory show at Great Meadows, then we will head over to Italy in the beginning of September. It's a pretty long flight, but I have the best groom, Sally Robertson looking after Vermiculus. Once, the horses are settled in Italy, we will continue to train.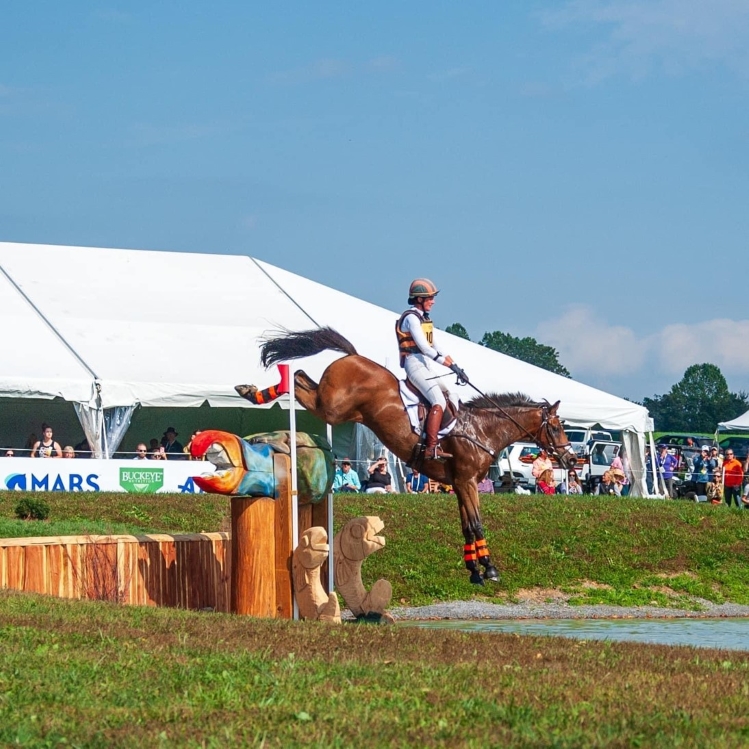 WEC: Tell us about some of your other top mounts.
Veronica was on of my five-star horses. She was my mount at the 2016 Olympic Games, and I was the highest-placed U.S. rider at the Kentucky Three-Day event in 2014 and 2016 on her. Veronica is now retired. It took her a bit to accept that she was retired. Last summer I brought her to show here, because she was refusing to be a pasture horse. She told us she wasn't done yet.
I also have two other five-star horses, Landmark's Monte Carlo and Paramount Importance. Then I have a couple of great young horses that I am bringing along.
Thank you, Lauren for taking the time to catch up with us! We wish you all of the best at the 2022 FEI World Championship with Vermiculus.