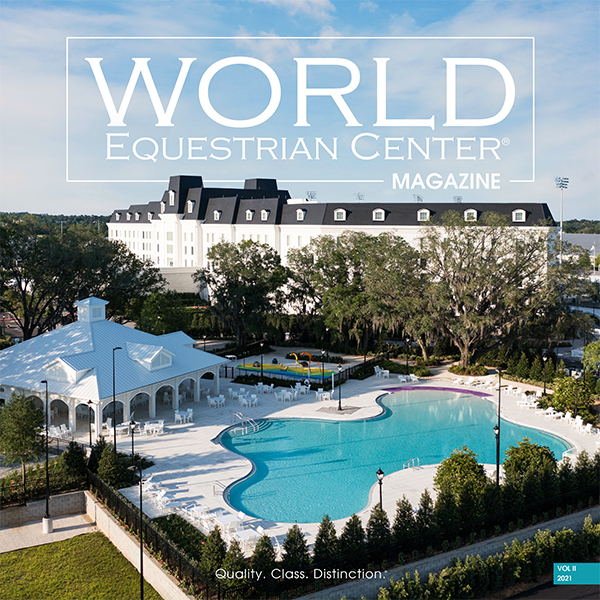 In this issue, we celebrate the opening of the stunning Equestrian Hotel at World Equestrian Center – Ocala. In the style of a fabulous French chateau, the hotel is the crown jewel of the venue, with beautifully appointed suites and guest rooms, a luxury day spa, a whimsical toy store, the elegant Stirrups Restaurant and relaxed Yellow Pony pub. Top it off with amazing views of the Grand Arena and a spectacular dining terrace, it is the ultimate equestrian destination.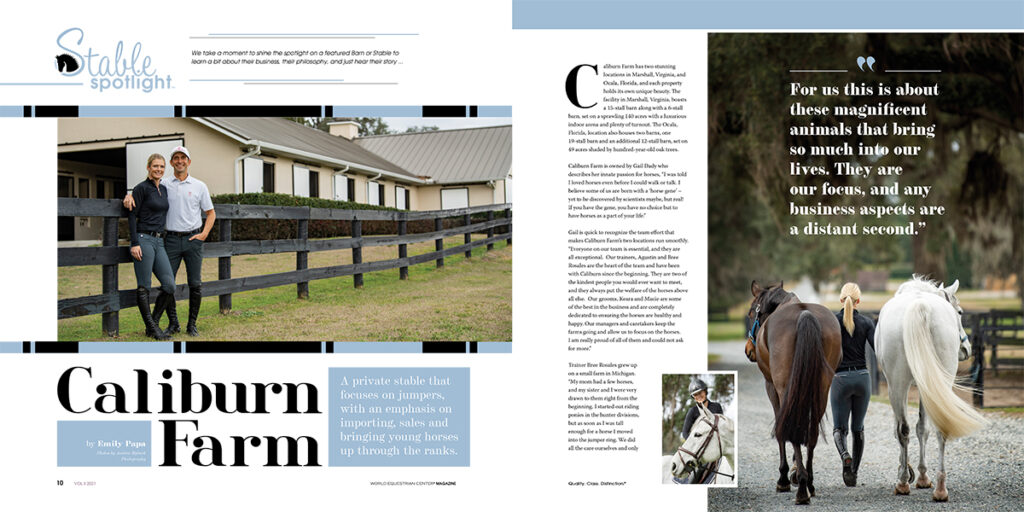 We take a tour of the beautiful Caliburn Farm in our Stable Spotlight feature. Owner Gail Dady places an emphasis on the care and training of her magnificent jumpers to ensure that they are developed into confident competitors.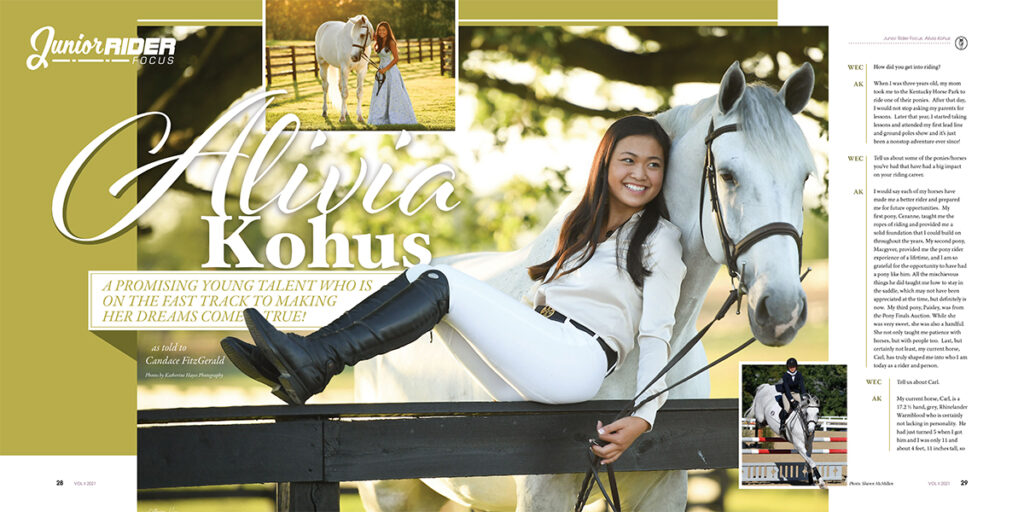 Alivia Kohus is the subject of our Jr. Rider Focus. In addition to being an accomplished young rider in the equitation ring, at just 16 years old, she has been accepted to Auburn University, where she'll join their championship equestrian team.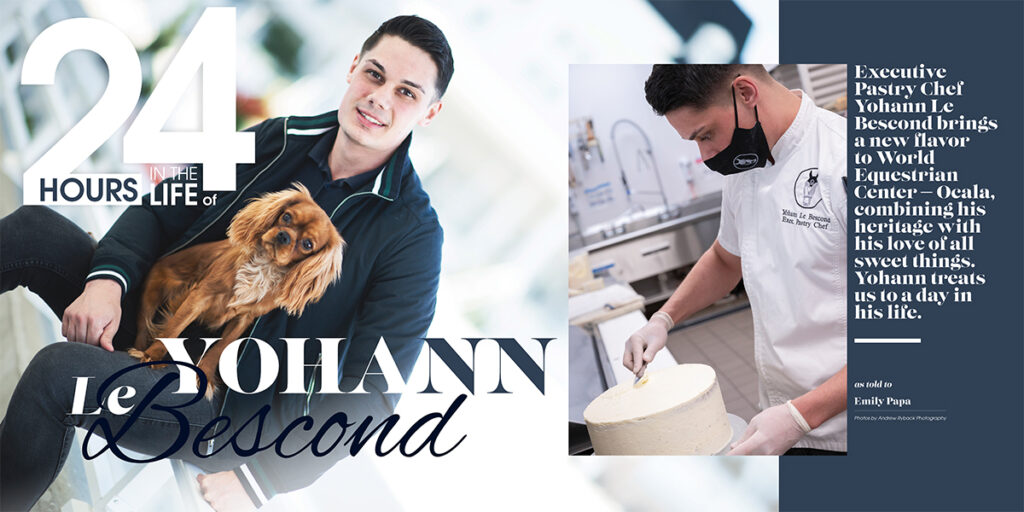 Join us for a whirlwind 24 Hours with World Equestrian Center – Ocala executive pastry chef Yohann Le Bescond, as he tirelessly creates myriad magnificent pastries and chocolate confections, all while overseeing the build out of the new Emma's Patisserie. You'll enjoy meeting his sidekick Red, too.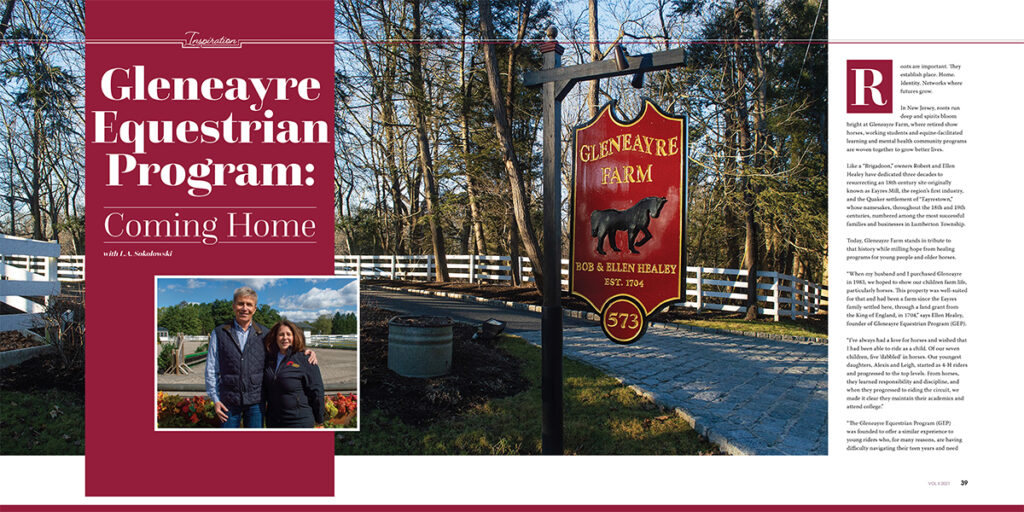 We take Inspiration from the Gleneayre Equestrian Program, where show horses and at-risk children as working students come together for equine-assisted learning and mental health community programs in a safe, nurturing environment.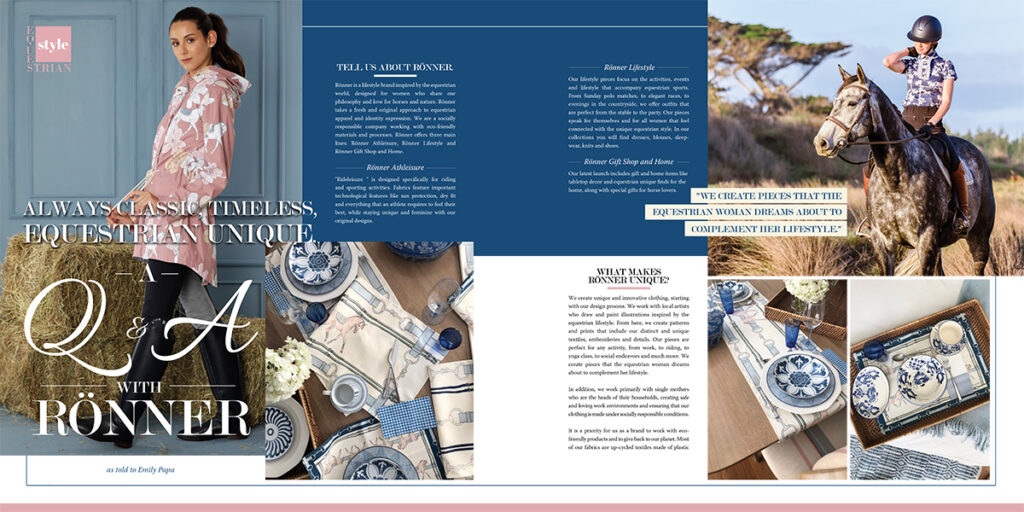 Ronner Design is the epitome of equestrian style with their unique prints that take you from brunch by the polo field to the Saturday night Grand Prix. Finally, Tech Equestrian explores Strider, the digital connection platform for equestrians.
Read the issue, cover to cover, here.