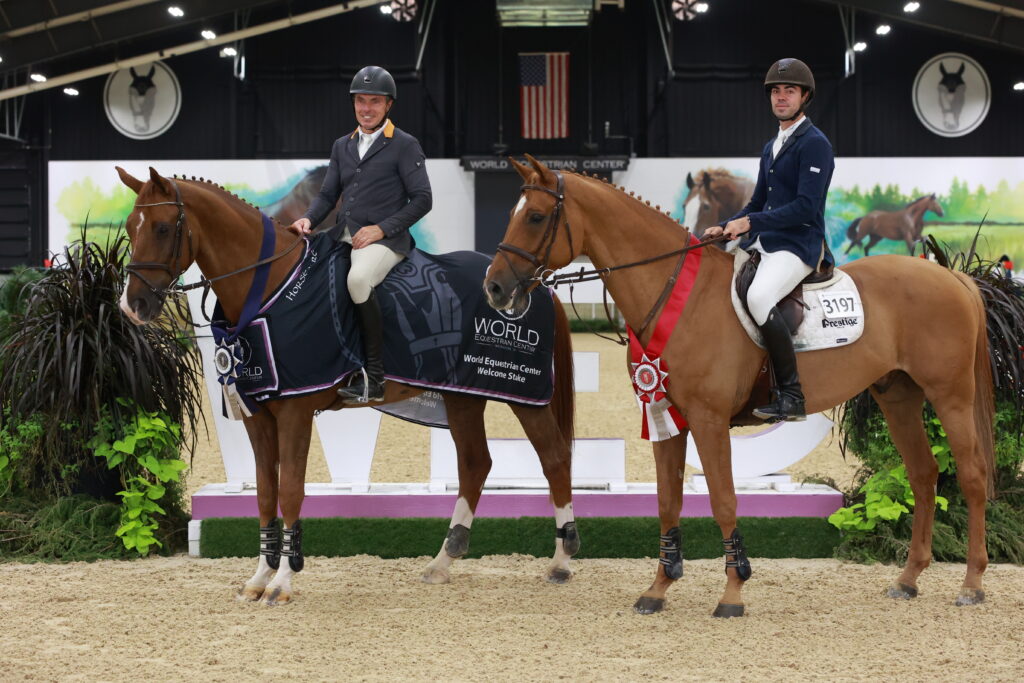 Summer is officially in full swing in southwestern Ohio and World Equestrian Center has taken full advantage of the warm sunny days by turning up the fans and preparing for Slash! Don't forget to bring your swimsuits this Saturday.
We kicked off WEC Summer 2 this afternoon with an exciting $10,000 Welcome Stake 1.35m, which boasted an impressive field of nineteen horse and rider combinations. Today's well-constructed course was designed by Bobby Murphy of Lexington, Kentucky.
 Only five entries managed to make it into the jump off, with just three riding double clear rounds, but it was Wilhelm Genn and his own 13- year-old Oldenburg gelding, Van Gogh (Valentino x Calina Z), that nabbed the win with a one-second lead.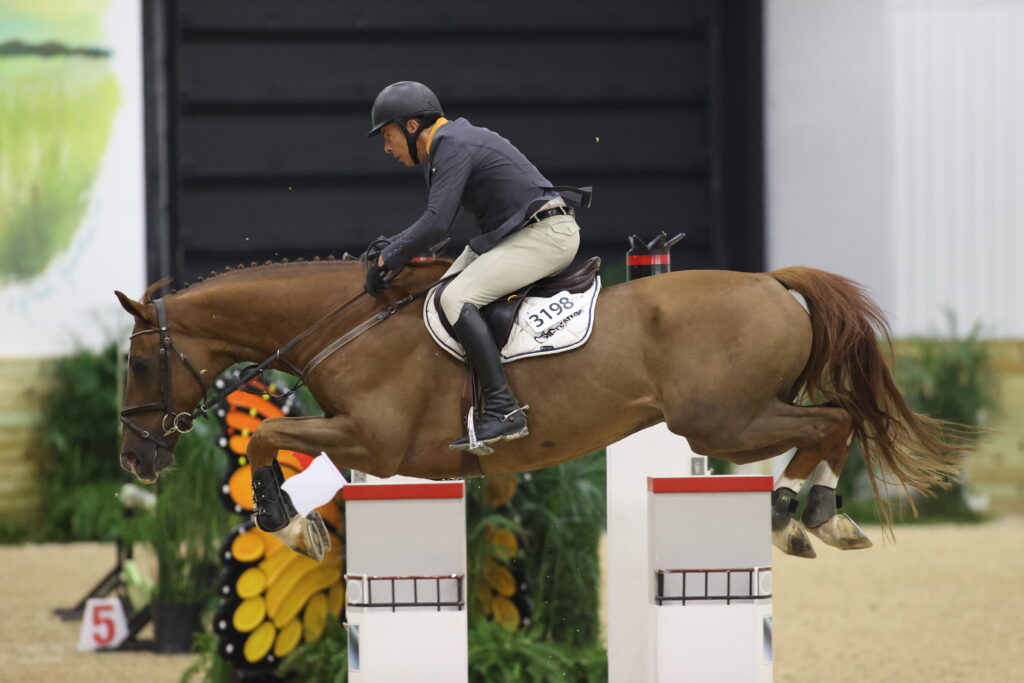 We caught Genn of Rheinland Farm, Lebanon, OH, walking back to his stalls for a quick chat after the award's presentation, "I thought everything went really well. He jumped all the rounds clear…I'm happy that they rolled the course before the class. It made a big difference in the footing for tonight. The horses thank WEC a lot for that!"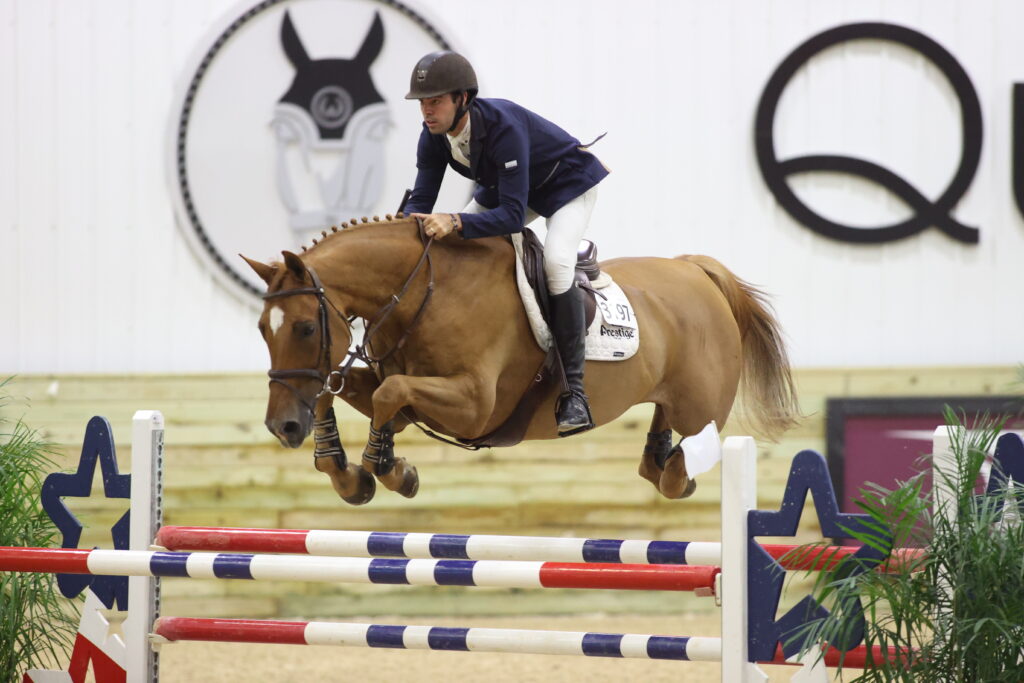 Coming in second place, with zero fauls and a splendid jump-off time of 40.503 seconds, is Wilhelm's son, Ryan Genn and VDL Gerinus T (Arezzo VDL x Rosalina). Genn and the 10-year-old Dutch Warmblood gelding easily managed a clear first round in 71.615 seconds, well under the time allowed of 77 seconds. The pair returned last for the jump-off and gave the course their all for a second clear round in 40.503 seconds.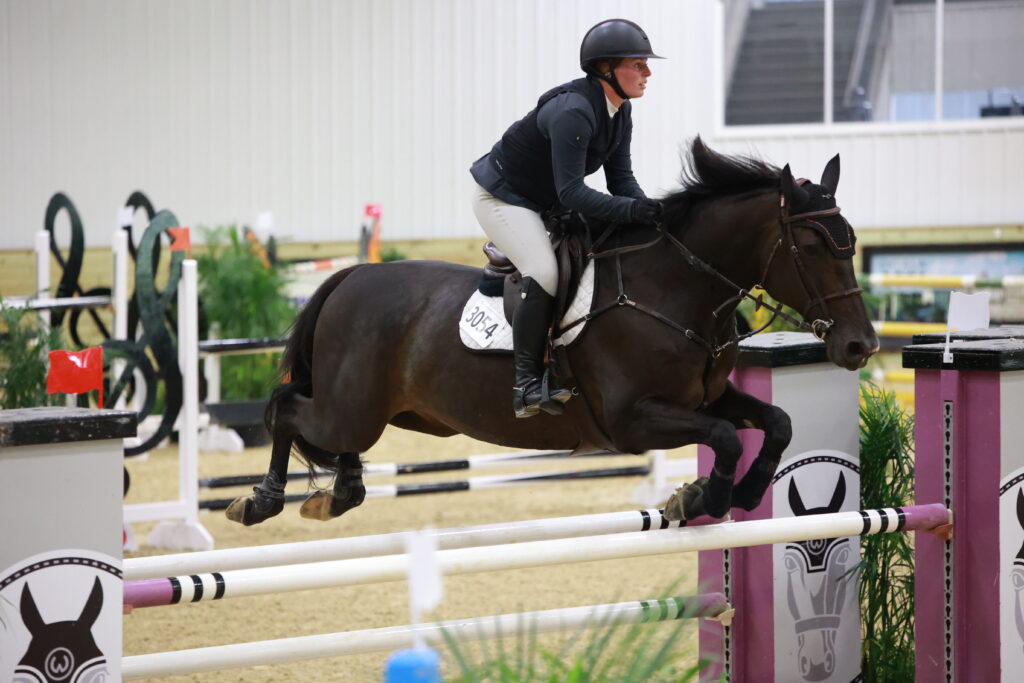 Rounding the top three for this afternoon's competition is last week's $25,000 Grand Prix Winner, Kady Abrahamson of Georgetown, Kentucky, atop Maraca LS La Silla(Quintero La Silla x Marimba La Silla), a fourteen-year-old Mexican Sporthorse. The pair jumped a clear first round of 74.706 seconds, followed up by a clear second round of 41.981 seconds.
$10,000 World Equestrian Center Welcome Stake 1.35m
Van Gogh, Wilhelm Genn – 0 | 0 | 39.472
VDL Gerinus T, Ryan Michael Genn – 0 | 0 | 40.503
Maraca LS La Silla, Kady Abrahamson – 0 | 0 | 41.981 
Lancome, Colleen Acosta– 0 | 4 | 39.169
Vigo Du Levant, Jaelynn Downing – 0 | 8 | 43.769
Everyday Hero, Heren R. Lee – 0 | 8 | 45.436
Catch A Star HSS, Kevin Mc Carthyl – 4 | 71.001
Barclay B, Ella Mauritzson – 4 | 72.492
Happy Feet B, Lauren S. Hester – 4 | 73.070
 Himini, Colleen Acosta – 4 | 73.130
Congratulations to all entries on another fantastic week of equestrian sport!Photos courtesy of Winslow Photography.