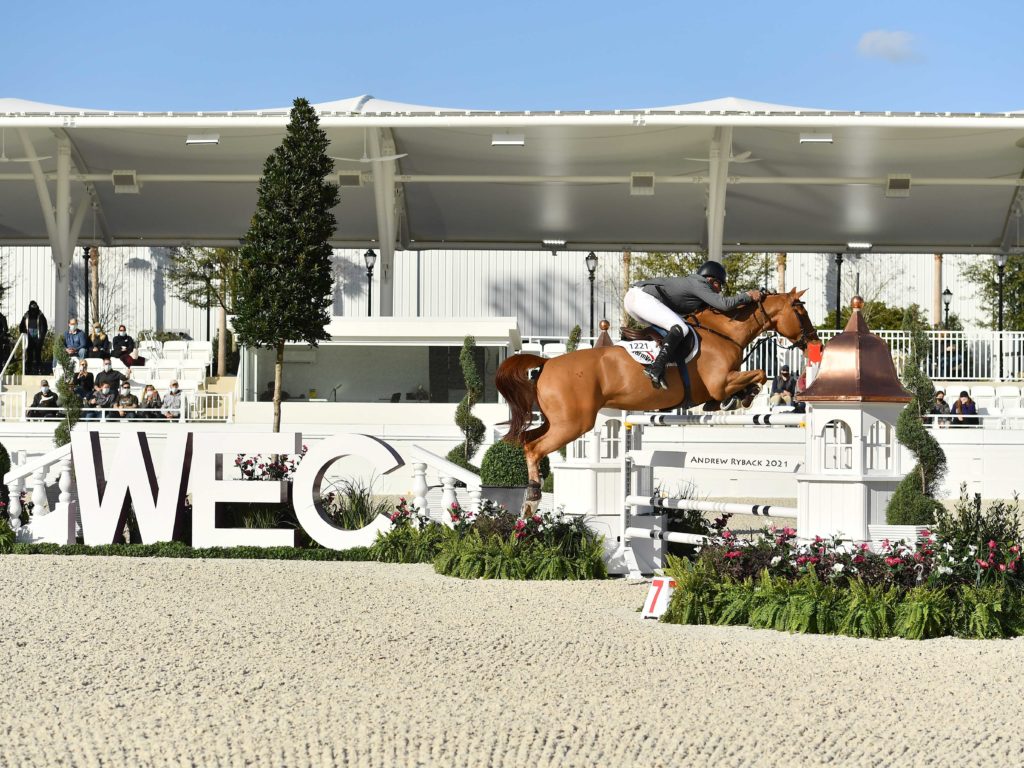 For Immediate Release
OCALA, Florida – Feb. 3, 2021 – Exhibitors please mark your calendars for a brand new Summer Horse Show Series featuring top hunter/jumper competition at World Equestrian Center — Ocala. The series gets underway in June and is comprised of 10 dates running throughout the summer and concluding in mid-August. An announcement will be made when stall reservations open and the complete prize list is available.
Weather permitting, competition is expected to be outside in our brand new 22-ring horse show complex, featuring spacious hunter and jumper rings with dedicated warm ups and all weather footing. In the case of excessive heat or inclement weather, competition will take place indoors, in our four climate-controlled indoor arenas.
The World Equestrian Center — Ocala 2021 Summer Shows are pending approval and comprised of 10 weeks of hunter/jumper competition:
June 9 – 13
June 16 – 20
June 23 – 27
June 30 – July 4
July 7 – 11
July 14 – 18
July 21 – 25
July 28 – Aug 1
Aug 4 – 8
Aug 11 – 15
Lodging at World Equestrian Center — Ocala
We advise exhibitors to make lodging reservations now at our elegant Equestrian Hotel, with 248 stylishly appointed rooms, restaurants, luxury shopping and day spa. Exhibitors may choose to reserve a charming Home Away from Home unit, or reserve an RV space in our convenient park that includes a General Store with Starbucks and laundry, just steps away. For all lodging reservations, please visit wec.net.
About World Equestrian Center
World Equestrian Center features two premiere equestrian and multidisciplinary venues in Ocala, Florida, and Wilmington, Ohio.
These exclusive facilities comprise state-of-the-art arenas, expansive stadiums, versatile outdoor space, sporting fields and well-appointed exposition centers. An abundance of lodging options and luxury accommodations are conveniently located on-site, along with shopping and dining throughout each property.
Dedicated to offering great sport and fun in a family-friendly environment, World Equestrian Center promises an unparalleled experience for exhibitors, spectators, vendors, sponsors and retailers built on three core values: Quality. Class. Distinction.
Learn more at wec.net
Media Contact
Candace FitzGerald
candace.fitzgerald@wec.net
603.738.2788