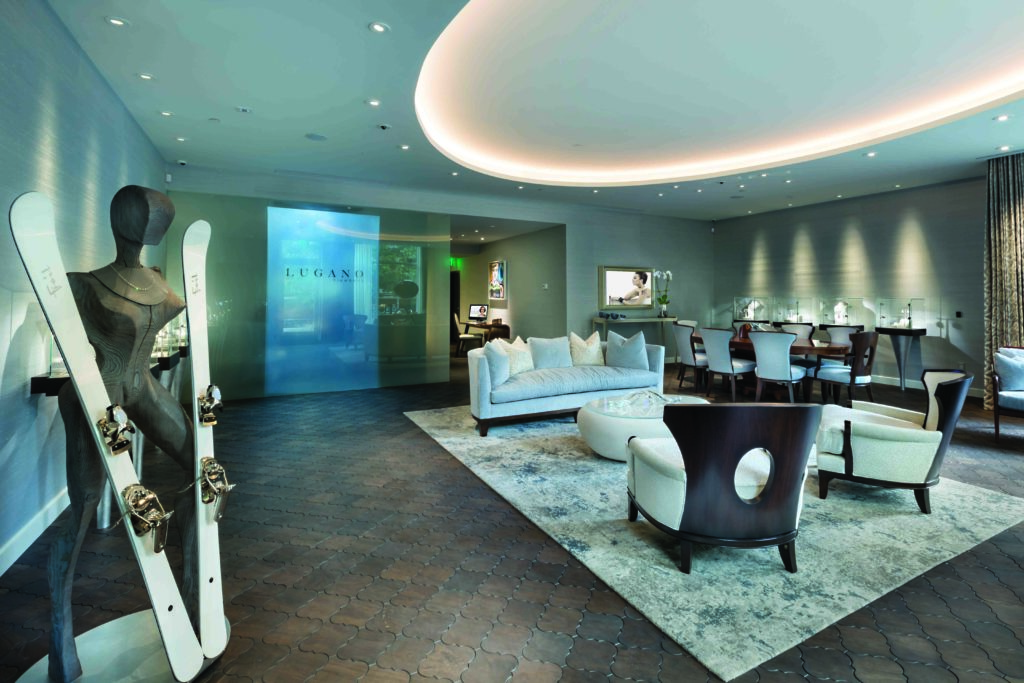 For Immediate Release
OCALA, Florida – February 1, 2021 – World Equestrian Center – Ocala is pleased to welcome Lugano Diamonds to its family of sponsors. As part of the multi-year agreement, Lugano Diamonds becomes a Founding Partner of the new equestrian sports and multipurpose venue. Lugano Diamonds also announced plans to open a permanent retail salon in The Equestrian Hotel later this spring.
World Equestrian Center – Ocala is a year-round equestrian, sports and entertainment facility featuring The Equestrian Hotel, Grand Outdoor Arena, World Equestrian Center Stadium, 22 outdoor arenas, four indoor arenas and five expo centers for tradeshows and conventions, as well as automobile, art and antique shows and weddings.
"We are honored to welcome Lugano Diamonds to our family of World Equestrian Center founding partners," said Roby Roberts. "Their commitment to creating exquisite, one-of-a-kind jewelry is consistent with our promise of quality, class, distinction in all we do for our exhibitors at World Equestrian Center."
"We are confident the World Equestrian Center and hotel will play a significant role in the growth of equestrian sports in North America," said Moti Ferder, CEO and design director for Lugano Diamonds. "Lugano Diamonds is extremely proud to be a Founding Sponsor as we celebrate the arrival of this new, world-class center, and we are most grateful to the Roberts family for their vision. Our sponsorship, as well as the opening of our newest salon, confirms our commitment to the quality and elegance that we will all enjoy at this exceptional facility."
About Lugano Diamonds
Lugano Diamonds is a private international diamond and jewelry company founded by Moti Ferder with the vision of creating exquisite, one-of-a-kind wearable works of art. In 2005 the company established itself in North America with the opening of its Grand Salon in Newport Beach, Calif. Since its inception, Lugano's worldwide connections to procure the rarest, most unique and largest stones enable the company to consistently produce stunning creations. Controlling all facets of production, Lugano's master craftsmen create each piece of jewelry to the highest standards with meticulous attention to detail. Lugano has locations in Newport Beach, Calif., Aspen, Colo., and Palm Beach, Fla. As well as a travel store dedicated to the equestrian circuit. To book an appointment or for more information, visit www.luganodiamonds.com, Facebook and follow them on Instagram and Twitter.
About World Equestrian Center
World Equestrian Center features two premiere equestrian and multidisciplinary venues in Ocala, Florida, and Wilmington, Ohio.
These exclusive facilities comprise state-of-the-art arenas, expansive stadiums, versatile outdoor space, sporting fields and well-appointed exposition centers. An abundance of lodging options and luxury accommodations are conveniently located on-site, along with shopping and dining throughout each property.
Dedicated to offering great sport and fun in a family-friendly environment, World Equestrian Center promises an unparalleled experience for exhibitors, spectators, vendors, sponsors and retailers built on three core values: Quality. Class. Distinction.
Learn more at wec.net
Media Contact:
Candace FitzGerald
candace.fitzgerald@wec.net
603.738.2788