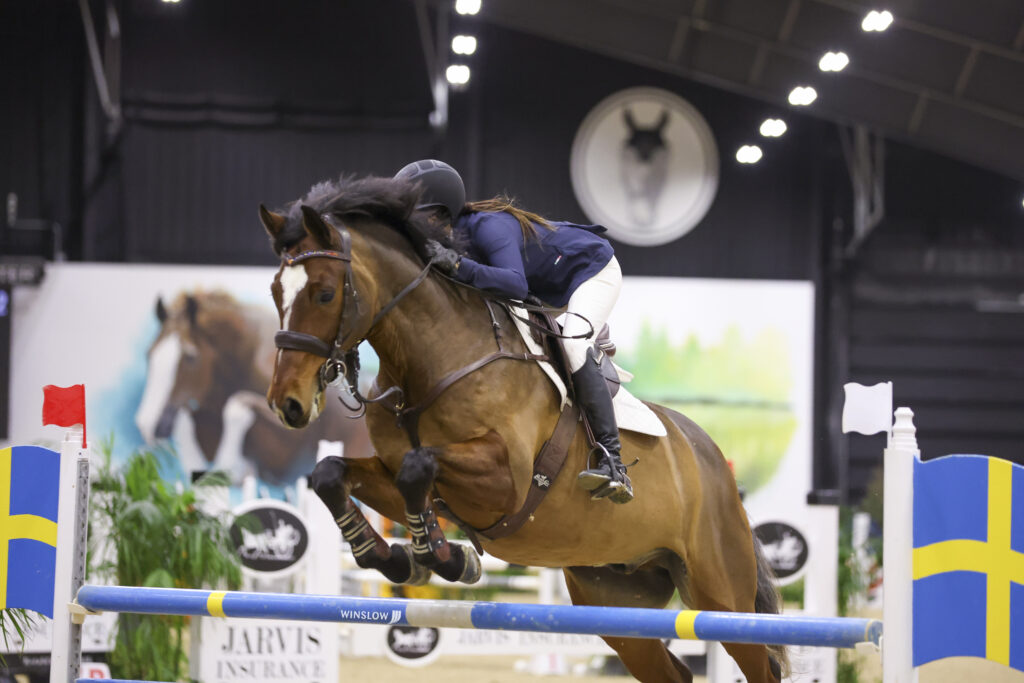 Wilmington, OHIO – A winter storm blew into much of Ohio but Wilmington's Winter Classic 8 continued with fierce entries taking on Thursday's $10,000 Welcome Stake 1.35m.. The course was intricately designed by Lexington's own Bobby Murphy. Just six entries jumped clear and four managed double clear rounds with Shannon Sullivan and her own Downtown's Main Event (Love Sopreme) taking home the big win.
Sullivan of Downtown Equestrian Center in Frankfort, Illinois, and the 15-year-old Polish Warmblood gelding have earned top placings at both World Equestrian Center facilities in Wilmington and Ocala.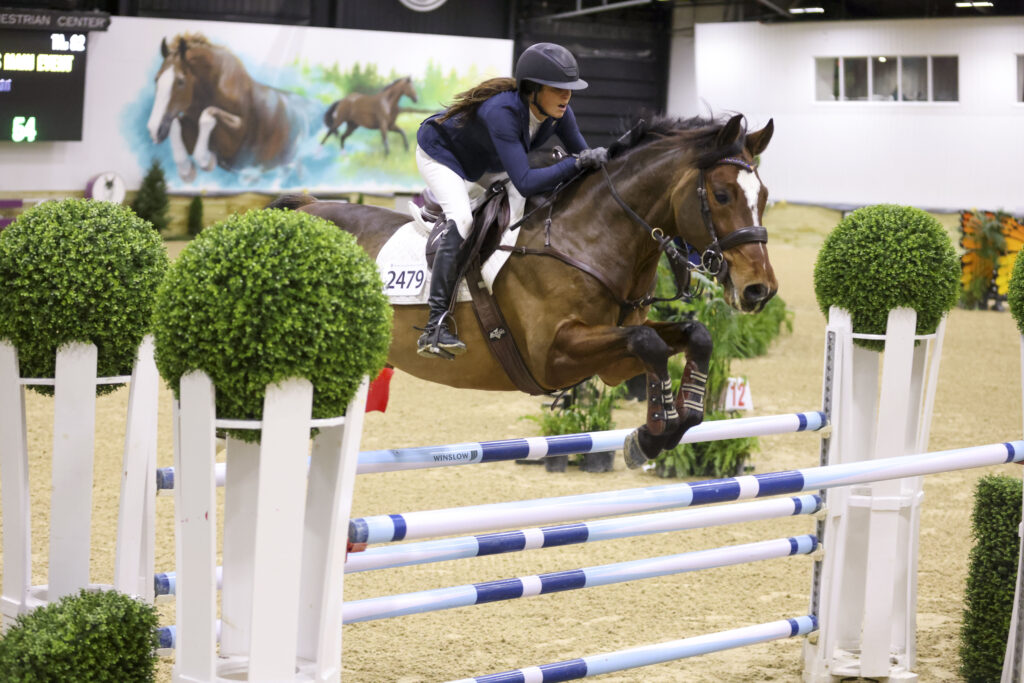 Sullivan expertly piloted her gelding to the lead with a 73.739-second first-round finish, well under the 82 second allowed time. They immediately returned to the jump-off, maintaining speed and agility throughout the course to cross the timers in 37.557 seconds for a blue ribbon finish.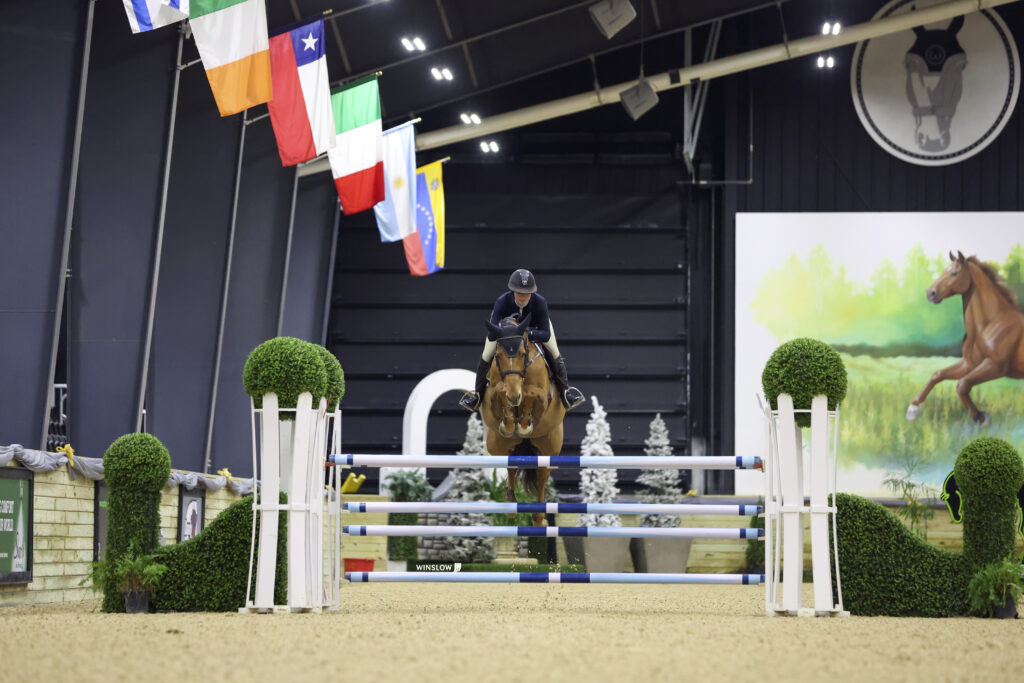 Charlotte Clark of Kendallwood Farm in Sunbury, Ohio, and her long-standing comrade, Kinsella (Capitalist x Jerpoint Mist), jumped to the second place position on today's course. The team has many WEC wins under their belt and most recently finished second in last week's Welcome Stake competition and fifth in the Grand Prix. Clark and the twelve-year-old Irish sport horse mare finished with the fastest time in round 1, stopping the clock in 73.117 seconds. The pair then took to the short course, finishing in 37.662 seconds, and missing the lead by just a touch.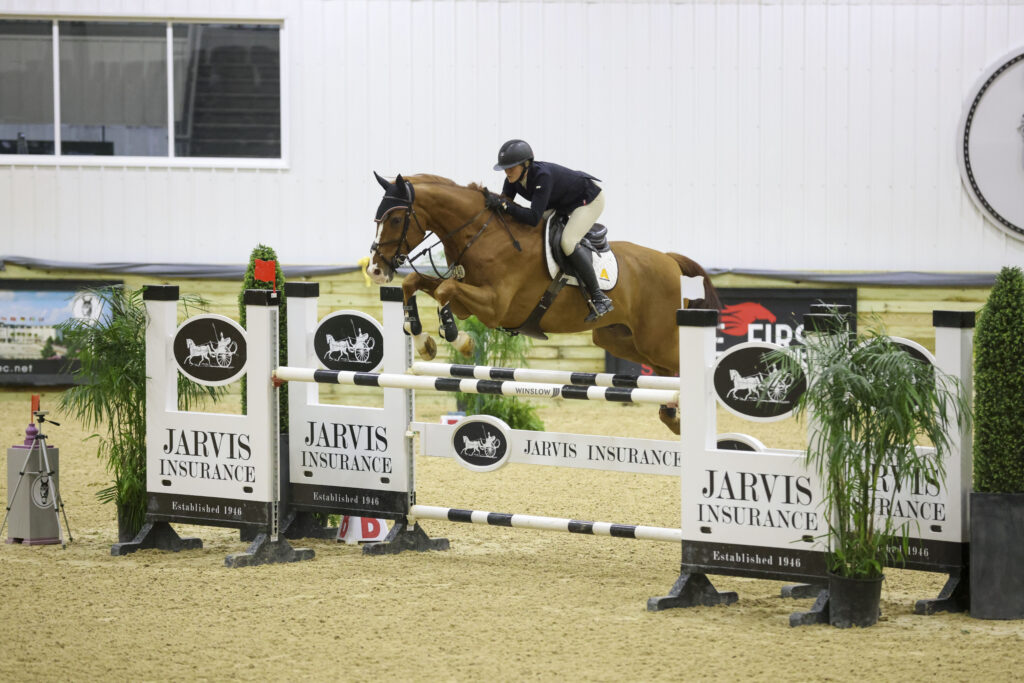 Darby Pease and Hillary Gromus's Cumbaya W (Cabardino x Elena W) finished with a third-place podium finish. Pease and the 12-year-old Warmblood gelding concluded round one in a clear 75.889 seconds. They rode the short course in 40.082 seconds to round out the top three.
$10,000 Welcome Stake 1.35m Results:
Downtown's Main Event, Shannon Sullivan – 0 | 0 | 37.557
Kinsella, Charlotte Clark – 0 | 0 | 37.662
Cumbaya W, Darby Pease – 0 | 0 | 40.082
Vegas H, David Beisel – 0 | 0 | 40.874
Fortysix & 2, Lyriss Jaeger – 0 | 4 | 46.476
Catch a Star HSS, Kevin McCarthy – 0 | 4 | 49.806
Montendro 5, Owen Gajoch – 4 | 74.091
Hendrik, David Beisel – 8 | 75.852