Both the Capital Challenge Horse Show and World Equestrian Center are known for their impressive selection of vendors, so when the Capital Challenge moved to WEC for 2020, we knew our credit cards would be getting a workout. Check out this list of all of the incredible vendors in Vendor Village, in the R+L hallway and in the outdoor vendor row.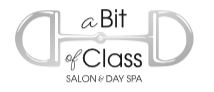 A Bit of Class Salon & Day Spa, World Equestrian Center's on-site boutique salon, offers a bit of "me time" during the hustle and bustle of the horse shows. Diane Bayless provides haircuts, styling, color, manicures and pedicures during normal show hours, while Licensed Massage Therapist Katrina Hale offers everything from quick chair massages to deep tissue massages. Consider purchasing a WEC gift card to use at the salon during your next horse show, or gift it to a friend.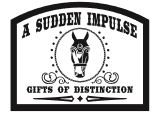 A Sudden Impulse boutique features a collection of carefully curated items inspired by the equestrian lifestyle including fanciful artwork, fine jewelry, timeless antiques, beautiful apparel and luxurious gifts. A Sudden Impulse is the place to go for all WEC-branded merchandise. Stop into the main store in Roberts Arena or the storefront in Vendor Village.

Baekgaard is a premium leather goods and accessories company who recently established a presence in the equestrian market. Baekgaard became a staple in Vendor Village through the WEC Fall 2019 and 'Winter in the Midwest 2020' horse shows, displaying their array of high-quality products for use both in and out of the ring. Check out the storefront in Vendor Village for a special 10% off sale during the Capital Challenge.
Benny's Shoe Shine
Benny Cash is a familiar face at Capital Challenge. After 54 years of polishing boots, Benny has his art down to an exact science. The process includes soap, polish, dye, wax and edge dressing. Visit Benny to get your boots show ring ready.
Capital Challenge Souvenirs
Don't forget to pick up a few Capital Challenge souvenirs while at the show. Commemorate your 2020 Capital Challenge experience with the newest designs of branded merchandise.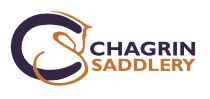 Look to Chagrin Saddlery for everything from the latest show ring styles to cozy cashmere sweaters and fun bags. Chagrin Saddlery offers customers a unique shopping experience, outfitting riders in trendy yet traditional looks tailored to their specific taste.Visit them in Vendor Village to spruce up your show or schooling wardrobe.

Charles Ancona jackets are made using the finest Italian stretch fabrics to provide both stylish looks and high performance functionality. Each jacket's design is fully customizable and made to order in New York City's garment district. With thousands of possible designs, no two jackets are alike. Charles Ancona takes pride in designing and manufacturing the highest quality products for their customers.


CWD is a high-range saddle maker dedicated to the rider's sporting performances. Sport and performance are an obsessionat CWD, and that is reflected in each product they produce. Visit CWD Selllier in the hallway between the Vendor Village and the R+L Arena.

Looking for transportation around the show grounds? Golf cart rentals are available through Dever, Inc. Please head to their website to reserve yours today. Golf carts can be picked up at Barn N.

Equestrian Sundry offers gift and home items for the downtown and equestrian lifestyle. Treat yourself to stunning home decor or loveable plush toys. Visit the iconic "tiny store" in the hallway between Vendor Village and the R+L Arena.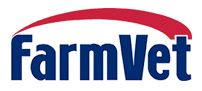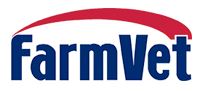 Farm Vet strives to put the health of horses and pets above all else, supplying a selection of both equine and pet pharmaceuticals, a variety of supplements, healthcare and wellness products, therapy equipment, tack and barn supplies. Find Farm Vet in the outdoor vendor area during Capital Challenge.
Fox Meadow
Visit Fox Meadow on-site during the Capital Challenge Horse Show.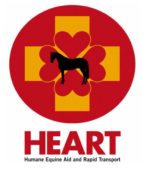 HEART provides state of the art emergency transportation services for injured or ill horses. The highly trained crew specializes in loading and transporting horses that need urgent care. HEART also offers programs aimed at educating the general public on standards of care for competition level horses. Visit HEART in the outdoor vendor area to learn more.

HorseScents's ScentStrap utilized lavender's natural aroma to keep horses calm during stressful situations. HorseScents is owned and operated by Chrisie Van Cleef, a horse owner and rider from New Jersey. Her fields at Stoneleigh Farm produce acres of organic lavender, which is dried and sewn into every HorseScents ScentSac. HorseScents products are mindfully designed and expertly crafted by local artisans. Visit HorseScents in the outdoor vendor area.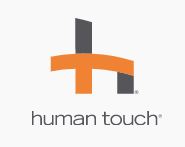 For over 40 years, Human Touch has redefined wellness as the leading provider of high-performance massage chairs, ergonomic zero gravity recliners, and targeted massage products that rejuvenate the mind and body. Human Touch has made wellness personal again, allowing people to customize both their massage technology and ergonomic seating options for their own perfect wellness experience.
Mane Event Catering
Mane Event Catering is located on the porch of the Paddock Club, and will be serving a limited menu. Grab-and-go salads and dinners are available daily. Tabs can be started with a check or credit card, and orders can be called or texted in for pickup at 310-874-2927.

Personalized Products offers custom products for horses and riders including outerwear, hats, sheets, blankets and stable accessories. Show off your barn name and colors with their variety of made-to-order products. Visit the trailer in the outdoor vendor area.

Quail Hollow Tack offers all of the essentials for horse and rider, along with fun home goods and accessories. Whether you need a hairnet or a whole new show outfit, Quail Hollow Tack has everything to outfit you and your horse. Visit them in the outdoor vendor area.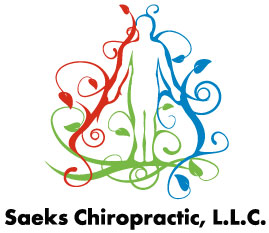 Dr. Saeks of Saeks Chiropractic, L.L.C. has built a client base of equestrian athletes over the past four years at World Equestrian Center and is regularly seen for everything from everyday aches and pains to complete adjustments. Check out Saeks Chiropractic in the R+L Arena hallway.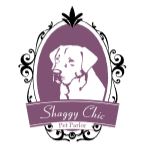 The Shaggy Chic Pet Parlor provides pups with a little "me time" during horse shows. Shaggy Chic features a state of the art iClean Dog Wash, plenty of dog treats and stacks of fluffy towels for furry friends to dry off after their baths. Visit Shaggy Chic Pet Parlor in Vendor Village next to the chapel.

Artist Sharon Lynn Campbell is best known for her beautiful oil paintings featuring horses, pets and their owners. She prides herself on being able to capture the personality of the people and horses, in great detail, on canvas in order to create memoirs that last a lifetime. Sharon is the official artist of the Capital Challenge, visit her during the horse show.

Shawn McMillen Photography is the official photographer of the Capital Challenge and will be on-site throughout the show capturing all of the action. Visit the trailer in the outdoor vendor area.

STX is Europe's leading horse transport manufacturer with over 600 custom-built trucks on the road. Since 2012, STX has been producing the very popular STX two-horse vans, allowing drivers to transport their horses with comfort and ease without the need for a CDL driver's license. STX now offers the European design on an American-made chassis creating a new dynamic option for horse transport in the US. Visit them in the outdoor vendor area.
Turner & Co
Visit Turner & Co on-site during the Capital Challenge Horse Show in the outdoor vendor area.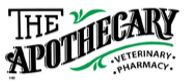 The Apothecary is primarily a mobile pharmacy, with a storefront in Vendor Village at World Equestrian Center. The Apothecary fulfills prescriptions and offers non-prescription medication as well as alternative health resources. Stop by for anything and everything to keep your horse happy and healthy.

Established in 1882, the University of Findlay is known for excellence in its science, health professions, animal science and equestrian studies programs, but also for cultivating the next generation of business leaders, educators and innovative thinkers through a dedication to experiential learning, both in and outside of the classroom. Visit them on-site during Capital Challenge to learn more.
Happy shopping!