WEC Ohio Land Triples with Dozens of Facility Improvements and Major Changes Planned, While Ocala Facility Expands by 1,000 Acres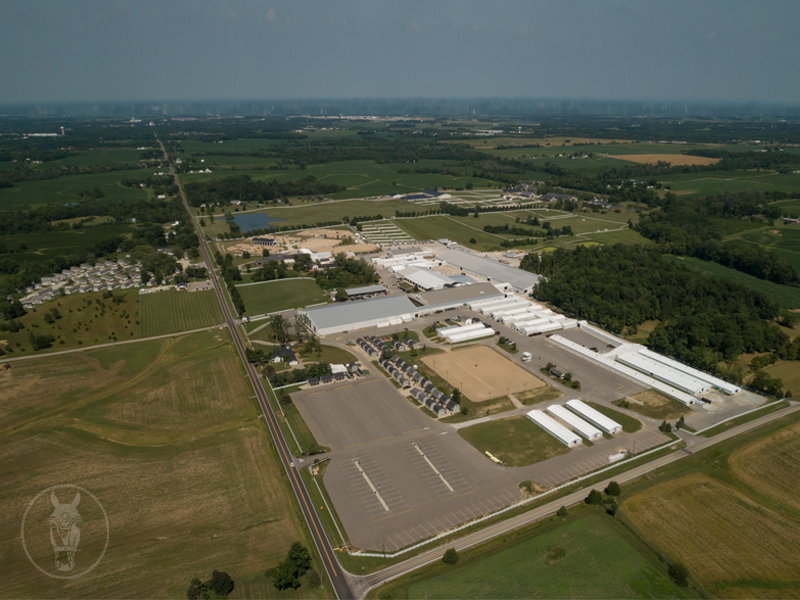 In less than two weeks, exhibitors will begin arriving in Ohio for the World Equestrian Center Fall indoor horse shows. Many exciting developments have been keeping us busy including recent land acquisitions, which have tripled the facility size. Upon arrival for our Fall shows, exhibitors will be greeted by dozens of improvements and newly planned amenities added for their convenience and enjoyment.
Read on for a snapshot of the many improvements to our Ohio facility, and some amazing upgrades now under construction as well as those slated for completion as part of a five year plan which will include a Grand hunter / jumper ring in our outdoor facility, an additional indoor and new stabling.
Our Paddock Club restaurant has expanded with the addition of Chef Aaron Kemp and a new state of the art kitchen. Chef Aaron has created a fabulous new upscale Paddock Club menu that includes sumptuous lunch and dinner options along with decadent desserts, wine pairings and specialty drinks. Our International Café menu is getting an overhaul as well, with a fresh new menu that includes lots of healthy options for busy horse show days.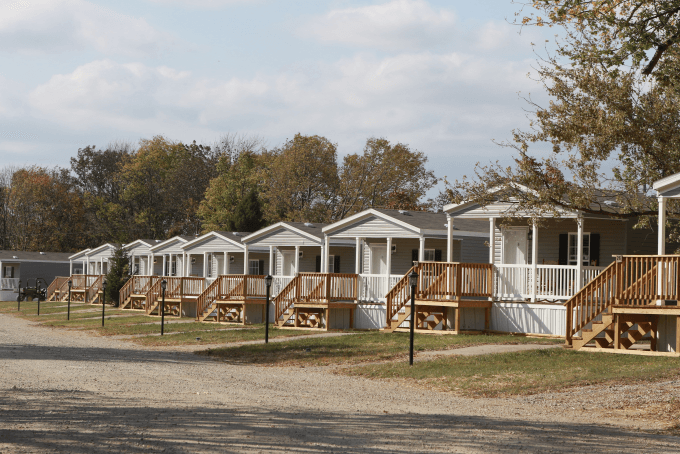 Exhibitors love our convenient on site lodging, particularly the tree lined streets and neighborhood-style setting of our Home Away from Home park. To ensure that we always have ample space for our guests, we are currently expanding the park to add 53 new Home Away from Home units.
Stabling at World Equestrian Center has been upgraded with new flooring in our permanent, climate-controlled barns.
For exhibitor convenience, we've added a brand new spacious Horse Show Office located on the first floor of the Sanctuary. Our Security Team will now be located in the former horse show office.
Just outside the Security Office we've created a new WEC Business Center. There you'll find a quiet space with cubicles containing a computer, a printer, free Wi-Fi and supplies to help you stay on top of your work while visiting World Equestrian Center.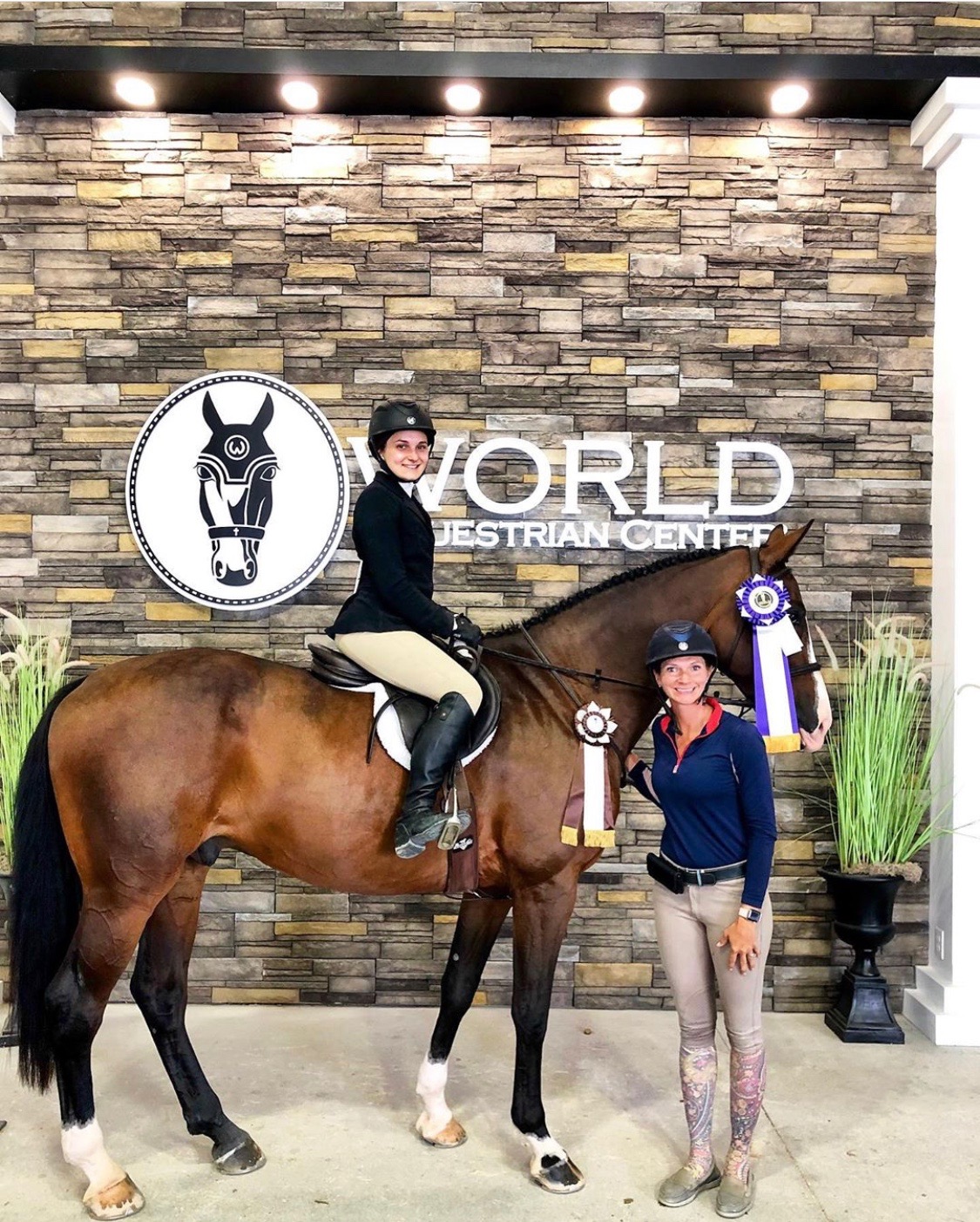 We've added a new elegant stone Winner Wall right outside the Vendor Village, making mounted award photos easy and convenient from competition areas. Our official horse show photographer is set up right across from the Winner Wall in case you want professional award photos too. Don't forget to post your awards photos on social media and tag us!
No more jockeying for parking spaces! We've added a large trailer parking lot directly across the street from the horse show entrance, with 24/7 monitoring from our Security team.
Our Day Spa is under new management and will be offering clients the same Aveda products and exceptional customer service for hair, nails and bodywork.
Now Under Construction – Opening Winter 2020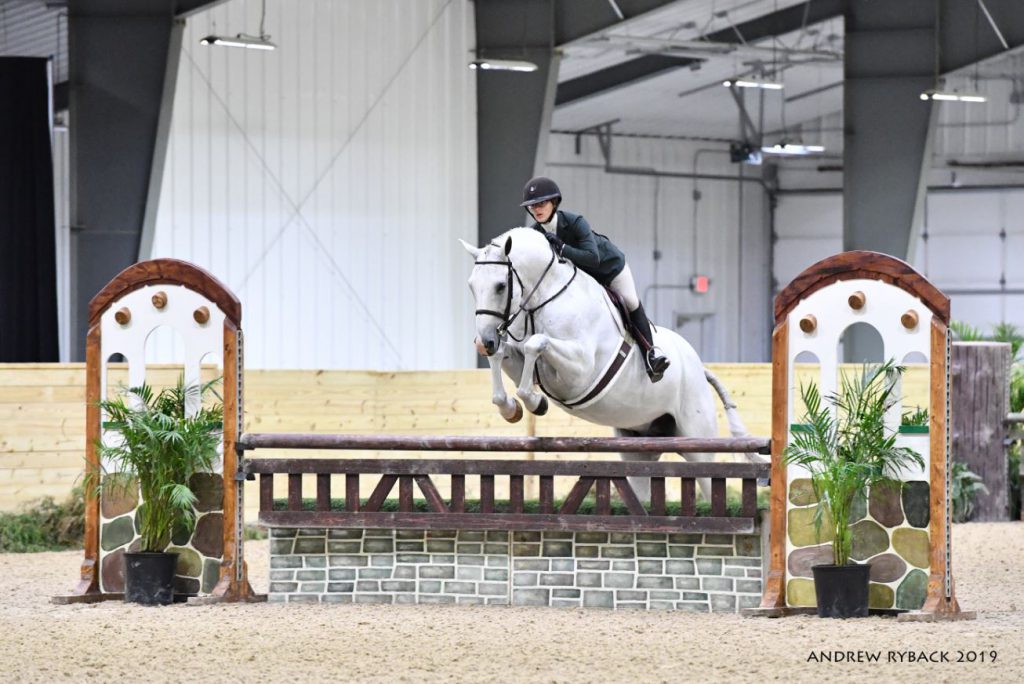 We want to help you maintain those fitness goals while you're on the road showing so construction is underway on a fully equipped WEC Fitness Center and a Kid's Play Space located in a new building between the Roberts and R+L rings.
Have you heard the legend of Wilbur? Our resident ghost, Wilbur has given his name to an elegant new Georgian-style mansion called Wilbur's Estate featuring five luxurious suites available for rent right on the horse show property.
Think you'll have to do without your Pumpkin Spice Latte while you're at the horse show? Think again! Our coffee shop will now proudly serve Starbucks in a newly constructed shop in the Vendor Village with the same great service and coffee house vibe you've come to love.
Craving some chocolate to go with your coffee? The kid in you will love the new WEC Candy Store coming to the Vendor Village. Enjoy penny candy and other favorites in the fun, colorful vintage-inspired shop.
Coming Soon
Construction will begin in 2020 on a new Grand Hunter Jumper Ring that will dramatically expand our outdoor show complex. Designed with the utmost comfort of the exhibitor and their horses in mind and taking advantage of the serene park setting, the ring will feature custom GGT footing, lush landscaping, grandstand seating and a shade pavilion.
Further planned expansion of the facility includes plans for developing an additional indoor arena, and new stabling near the Cabin Village that will add up to 400 more stalls.
Now Underway in Ocala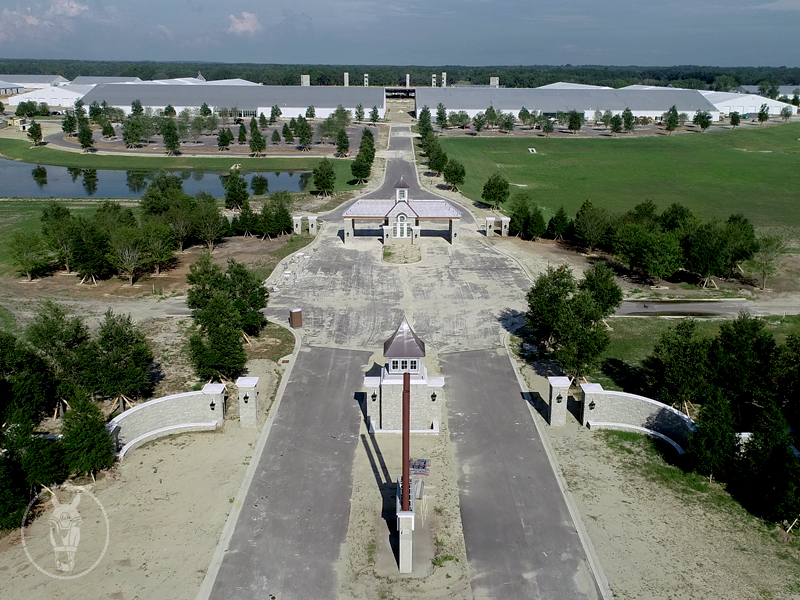 Progress on our Ocala facility includes the acquisition this year of an additional 1,000 acres, bringing the total to nearly 3,300 acres of land that will support the equestrian facility development. The World Equestrian Center facility features more than 2,200 stalls, 17 outdoor rings, 4 indoor arenas and an additional 2 slated for non equestrian sports and activities as well as a grand five story hotel and surrounding land reserved for the 'Equestrian Estates' development of luxury homes and farms.
The World Equestrian Center is slated to be the largest indoor/outdoor equestrian facility in the World when it opens in 2021. Planning is underway now for the grand opening in January 2021.
About World Equestrian Center
Located in Wilmington, Ohio, the World Equestrian Center features more than 200,000 square feet of climate-controlled riding space, making it the largest indoor/outdoor equestrian sport venues in the United States. The state of the art facility features premium footing, permanent stabling and onsite accommodations as well as 32 weeks of AA rated Hunter / Jumper competition.
Dedicated to offering great sport and good fun in a family friendly environment, the World Equestrian Center promises their exhibitors an experience built on three core values: Quality. Class. Distinction.
In 2021, the World Equestrian Center will debut a brand new location, providing world-class equestrian competition and equestrian-inspired country club living, all adjacent to the fabulous Golden Ocala Golf & Equestrian Club in Ocala, Florida. For more information please visit http://www.wec.net.
Connect with World Equestrian Center on Social Media
Media Contact:
Candace FitzGerald
candace.fitzgerald@wec.net
603-738-2788